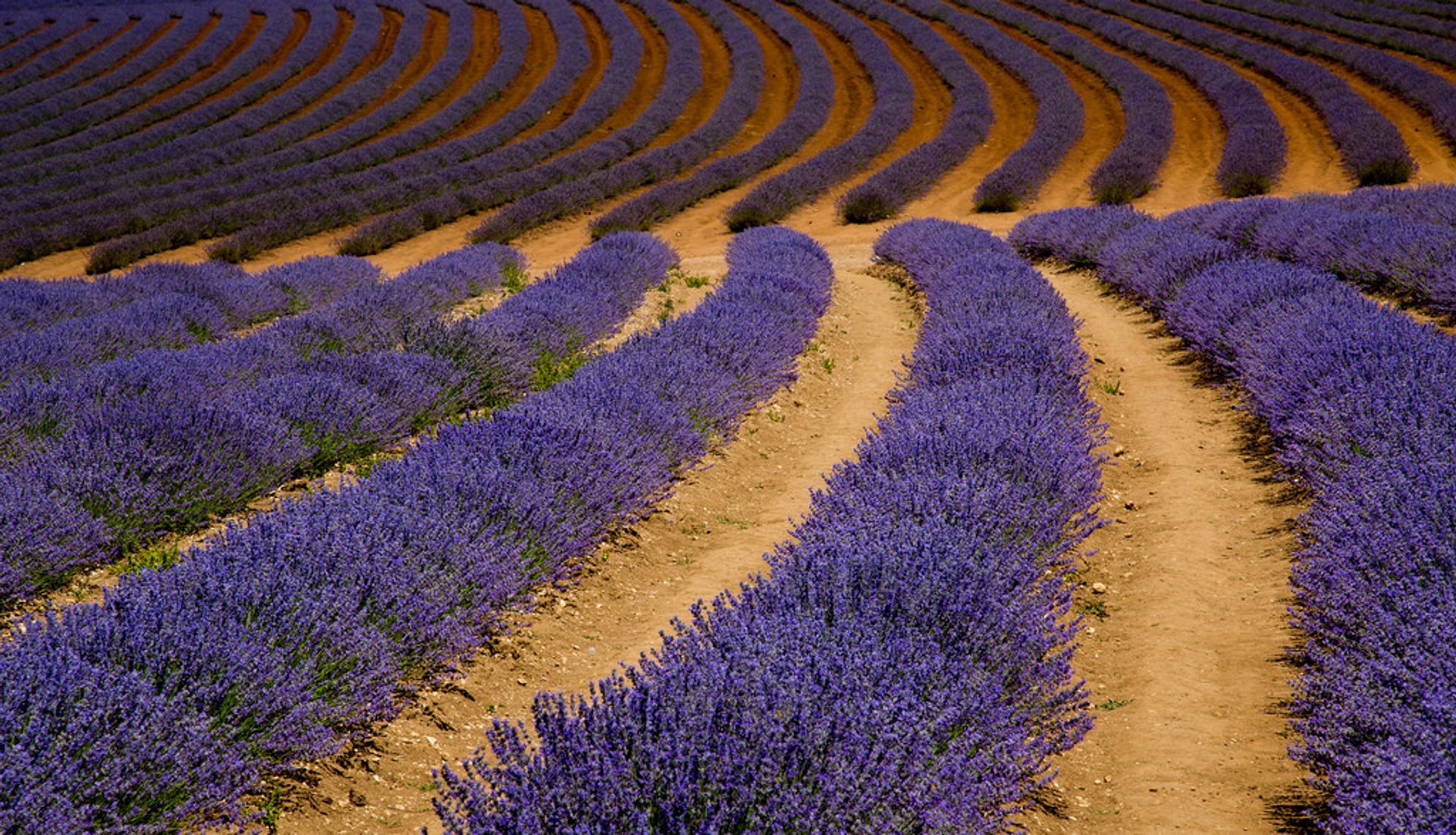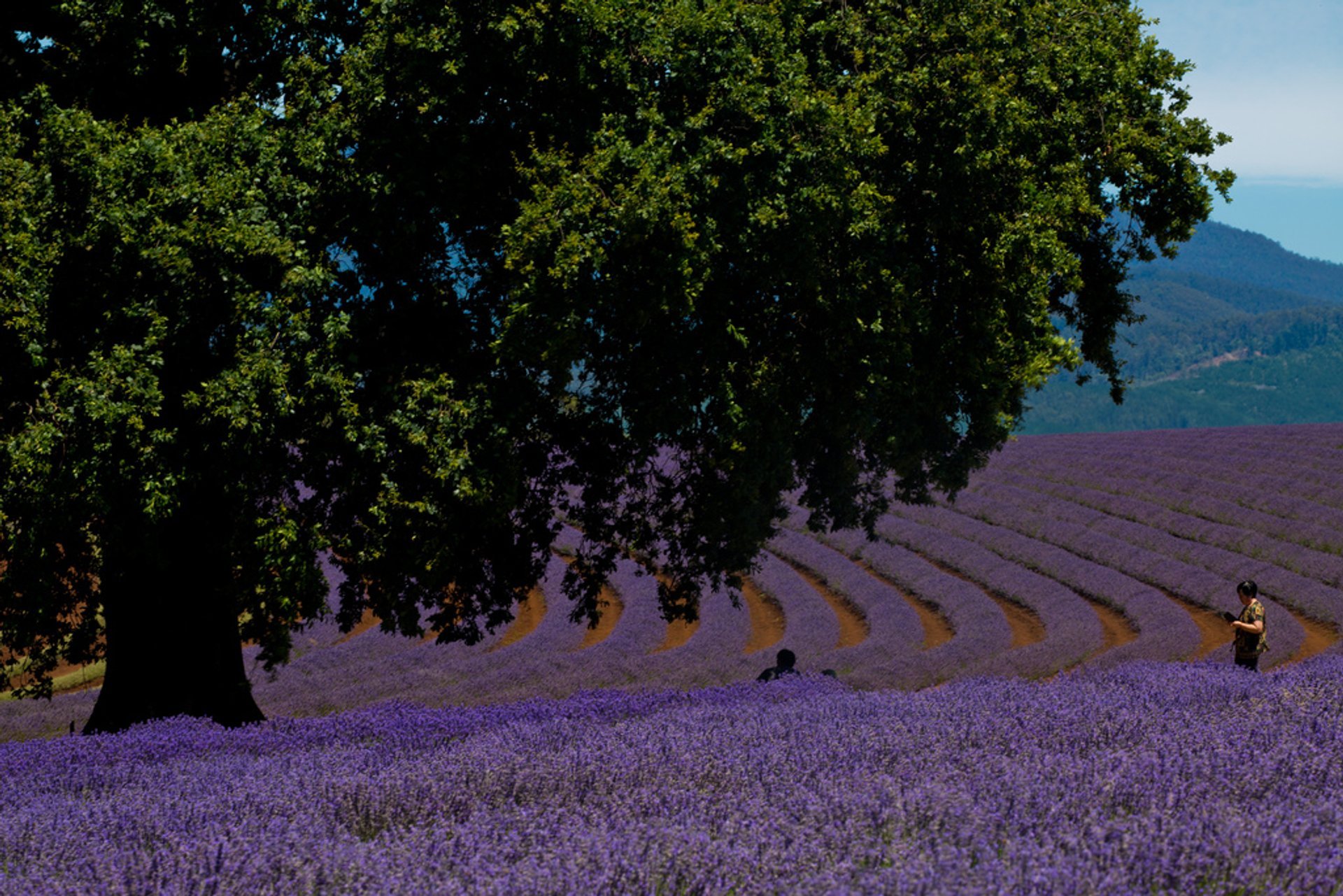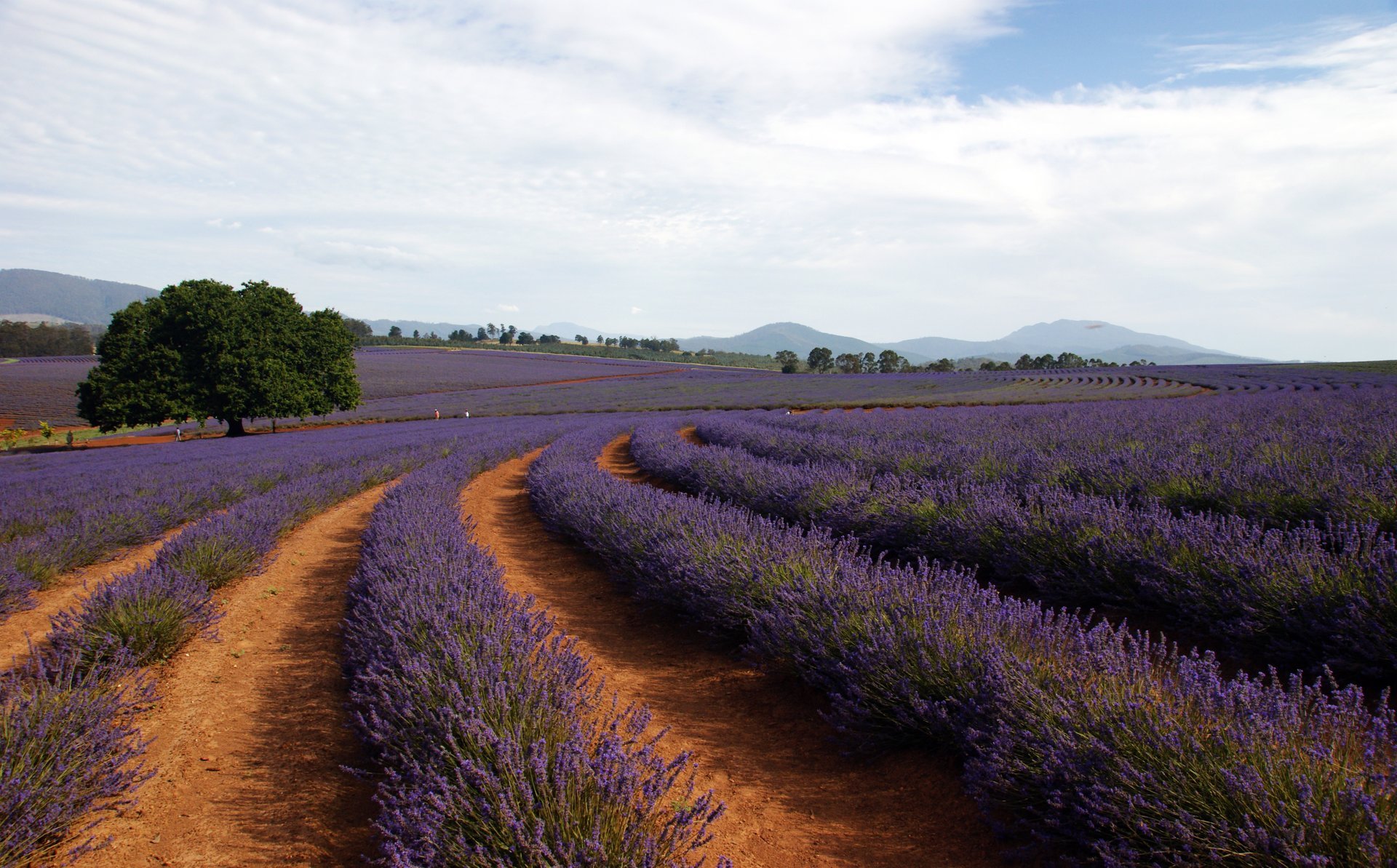 Bridestowe Lavender Farm in northeast Tasmania
See accommodations nearby
Tasmania lavender season runs from December through early February with the prime time usually falling between mid-December and mid-January. At this time of year, lavender farms and fields across the island state of Australia burst into color and aroma. Some of the most magnificent locations to enjoy this evocative flower include Bridestowe Lavender Estate and Port Arthur Lavender Farm.
Bridestowe Lavender Farm
The largest lavender plantation in the Southern hemisphere, Bridestowe Lavender Estate, is located in northeast Tasmania, an hour drive from Launceston, and is open to visitors all year round. However, the place is heart-stoppingly lovely during the lavender flowering season in December and January. Take in the indescribable beauty within a picturesque natural setting with Mount Arthur in the background. Besides you can buy Bridestowe lavender oil, bath and body products, and dried flowers.
Porth Arthur Lavender Estate
If you want to capture lush lavender gardens close to Hobart, head to Port Arthur Lavender Farm. It is located in the southeast of Tasmania, 54 mi (87 km) from the capital, and requires about 1.5-hours to reach. The estate is tucked between the eucalyptus forest and scenic Long Bay. You'll also find the ruins of Port Arthur Historic Site just down the road. The best time to discover lavender trails here is December, as the Port Arthur lavender blooms early in the season. After hiking, check-in the on-site cafe and treat yourself to the mouth-watering lavender-infused ice cream.
Other lavender farms in Tasmania
There are also a few smaller farms such as Lavender House Tasmania, Tasmazia and the Village of Lower Crackpot, and Campo de Flori. They offer lavender tours and sell plant-based beauty products, including oils, soaps, and perfumes. You could spend all summer exploring Tasmania lavender fields. If you'd like to see several spots, plan yourself an itinerary. View all locations on the map to design the most convenient route.
Things to do in Tasmania
Tasmania lavender blooms at the peak of summer, so use the advantages of the season and add more experiences to your to-do list. Check out top Tasmania beaches, visit Bruny Island Neck, and try scuba diving or rafting. The point is to make the most of your getaway.
Find hotels and airbnbs near Lavender Season (Map)