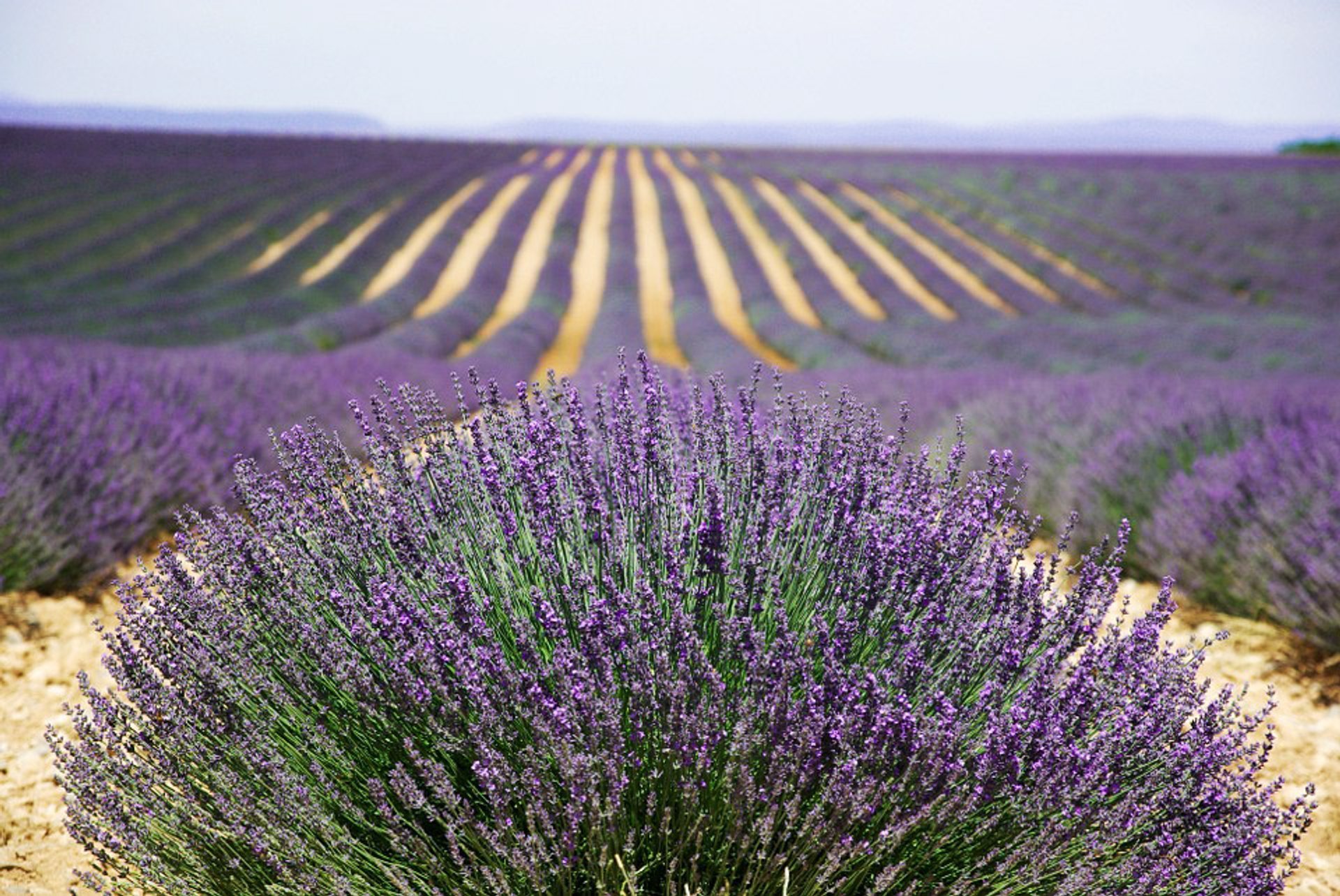 If you come to Provence in summer, you simply must visit a fragrant blooming lavender field! Lavender is a huge part of Provençal culture. It's been used for hundreds of years for making cosmetics and also in the cuisine for making honey, sorbets, and ice cream. The harvesting season is in July and August.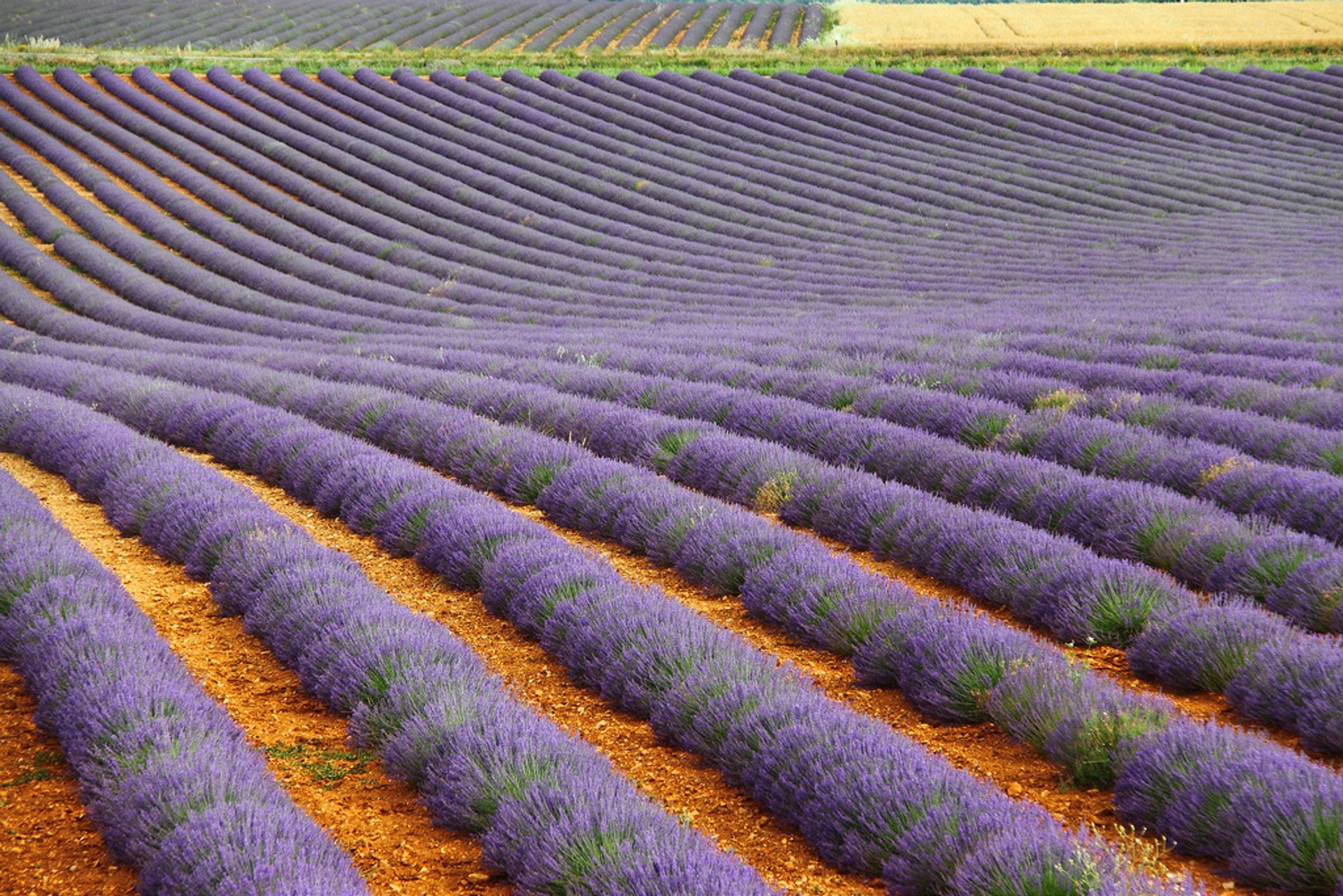 Two main lavender growing regions, the Plateau de Sault and the Plateau de Valensole, hold festivals dedicated to this beautiful plant. During the celebrations, ​there's live music, lavender cutting competitions, lavender games and markets with fresh lavender products. So get yourself a glass of wine and join the locals dressed in traditional costumes celebrating their blue gold.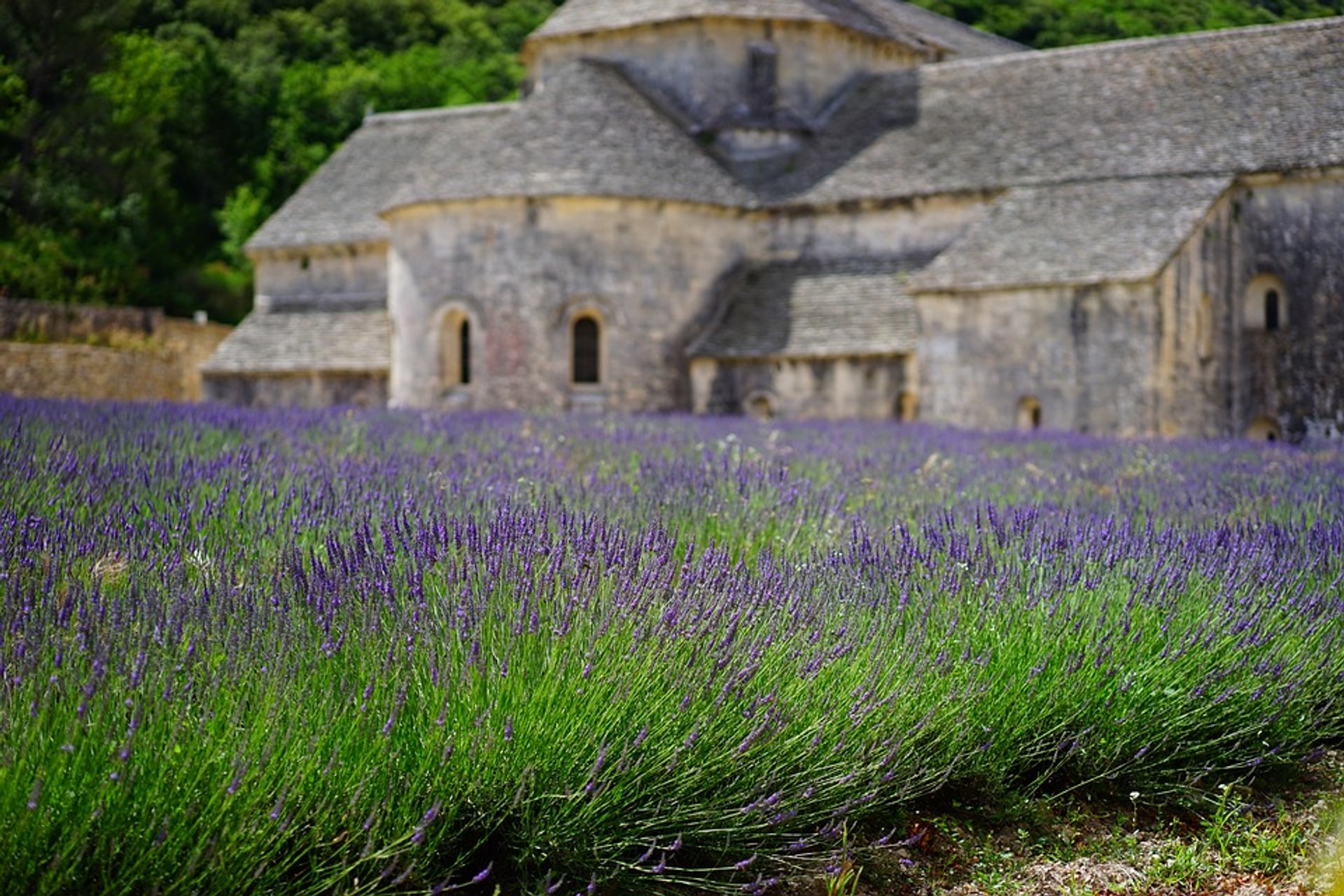 By the way, while visiting lavender fields be careful with snakes that sometimes like to nestle in the bushes.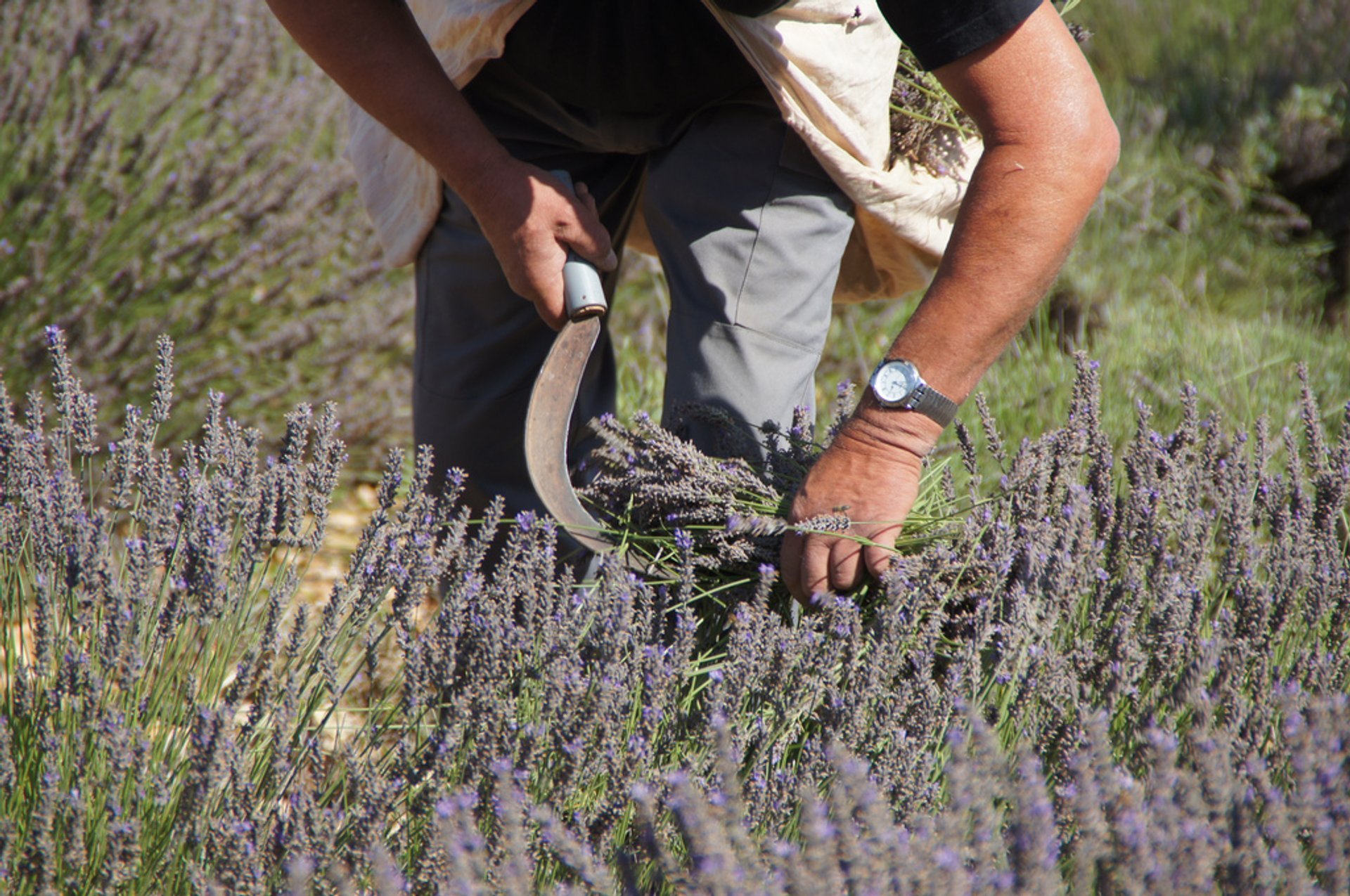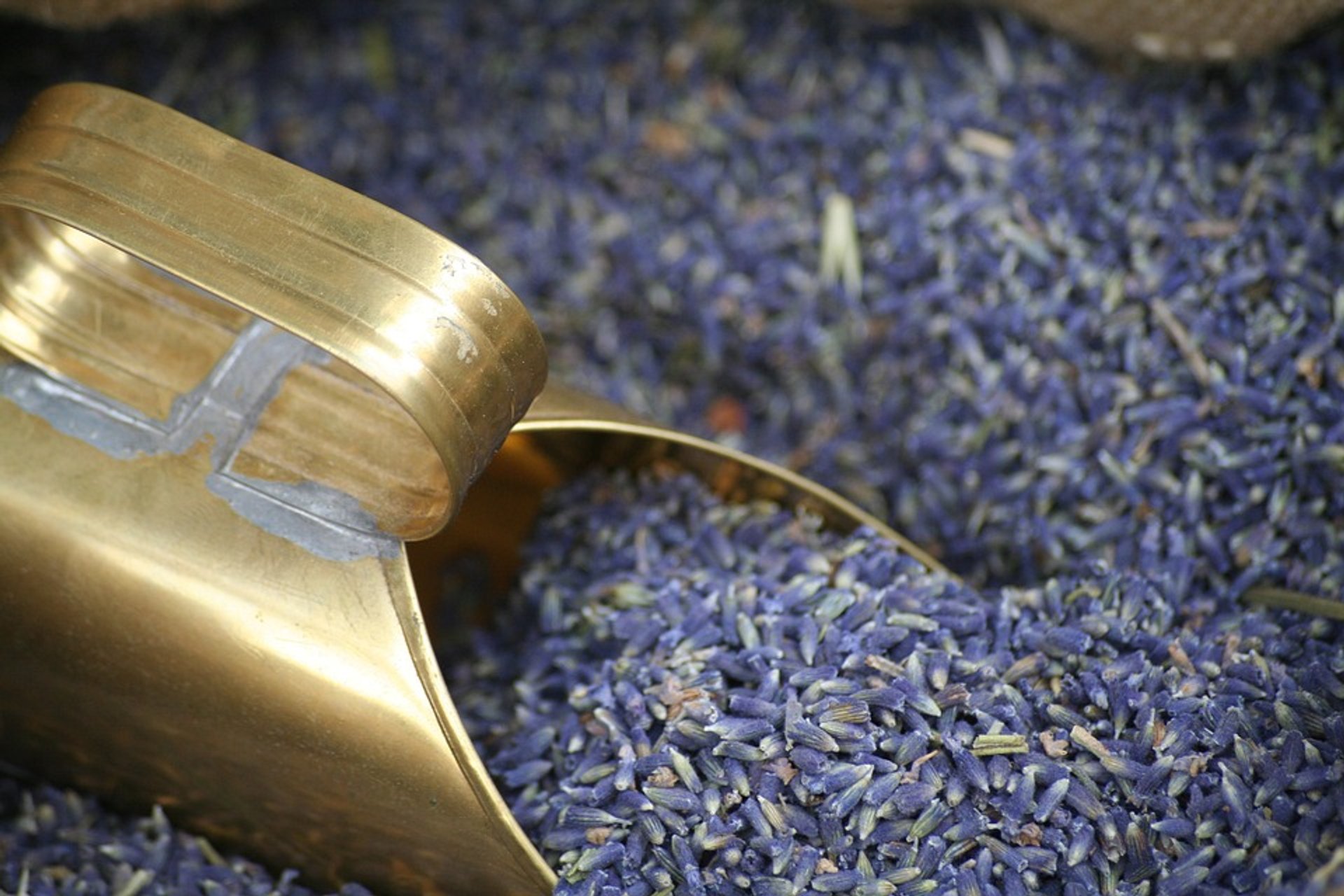 Lavender Fields in Bloom Featured in