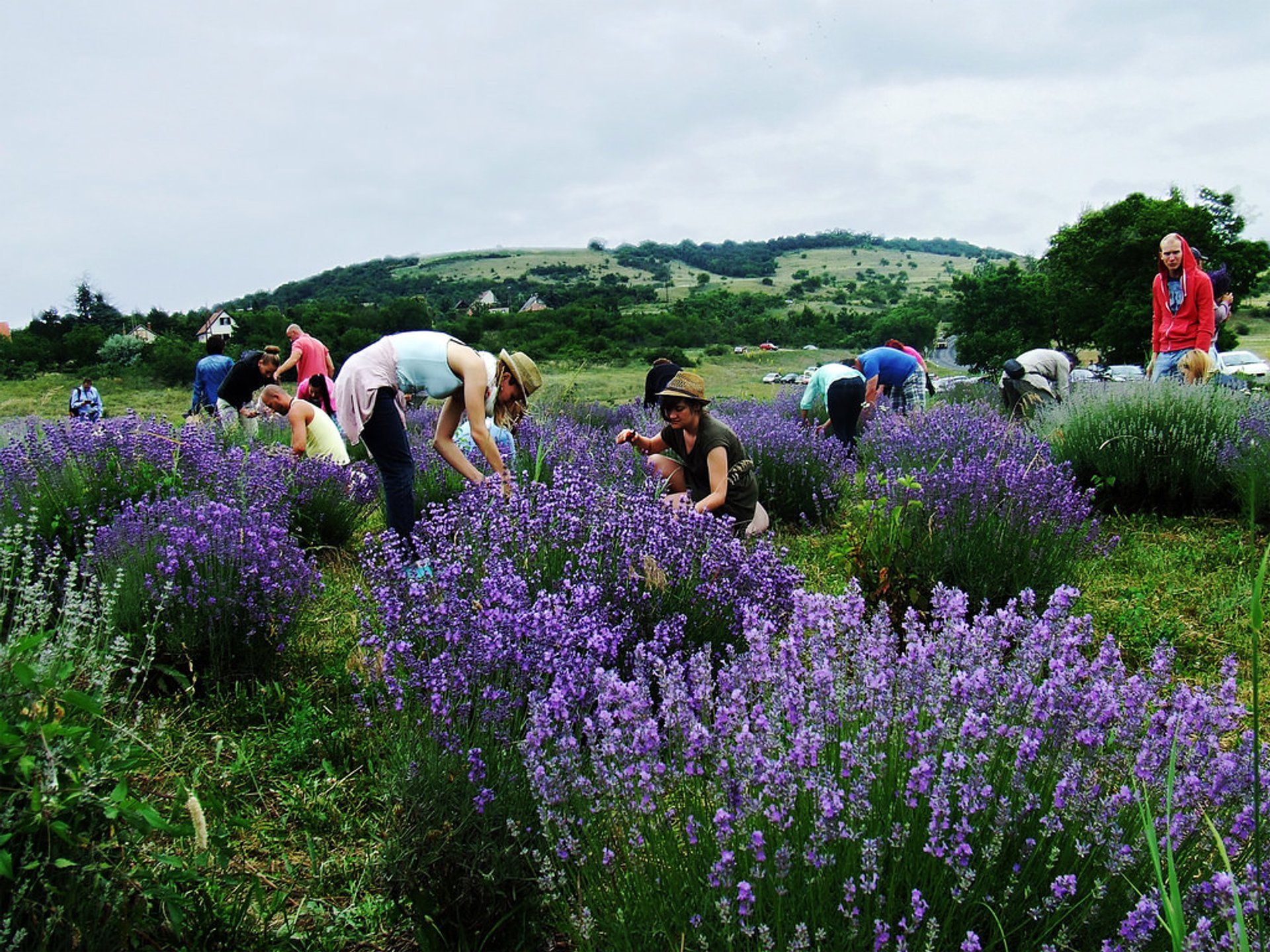 A historical village of Tihany is located on the hills of Tihany peninsula on the northern shore of Lake Balaton, known for being one of the biggest lakes in Europe. This charming rural spot is situated about 80 mi (130 km) southwest of Budapest and is popular with tourists. The end of June, when its lavender field bursts into purple, is the best time to visit Tihany.
Old Lavender Field of Tihany
The Old Lavender Field of Tihany located between Csúcs-hegy and Apát-hegy is a rare lavender spot in Hungary, attracting tourists from all across the country. You can reach the area by bus from Balatofüred train station. The park also offers guided tours of the area. The local lavender farm was founded in the early 20th century and was the country's first large lavender plantation. In recent years, the field has run a bit wild, yet it's still beautifully dusted with these Mediterranean shrubs. Besides, local lavender is also used to produce decorations, medicine, and cosmetics. These products are available at the Lavender House Visitor Centre located at the Eastern gate of the Bakony–Balaton Geopark.
When does lavender bloom in Hungary?
Tihany lavender season begins by mid-June, reaching its peak later in the month and also in early July. In addition to the purple carpet, you will likely see numerous butterflies attracted to the fragrant flowers. In some years, hundreds of them shrouded the blooms. Therefore, the area was nicknamed a "butterfly valley."
Tihany Lavender Festival
Levendula Fesztivál Tihany celebrates lavender fields annually between late June and early July. Another name is Levendula Hetek Tihanyban, meaning Lavender Weeks in Tihany. The festival is the best time to see Balaton's north shore painted with lavender and learn more about the remarkable tradition of growing lavender in Tihany. The program also features guided hikes to Balaton Uplands National Park, cave tours, birdwatching, and other thrilling opportunities to discover the area. Moreover, when you're visiting in early July, you can also check out the famed Balaton Sound raving in Zamárdi on the opposite south shore.
Find hotels and airbnbs near Tihany Lavender Field & Festival (Map)