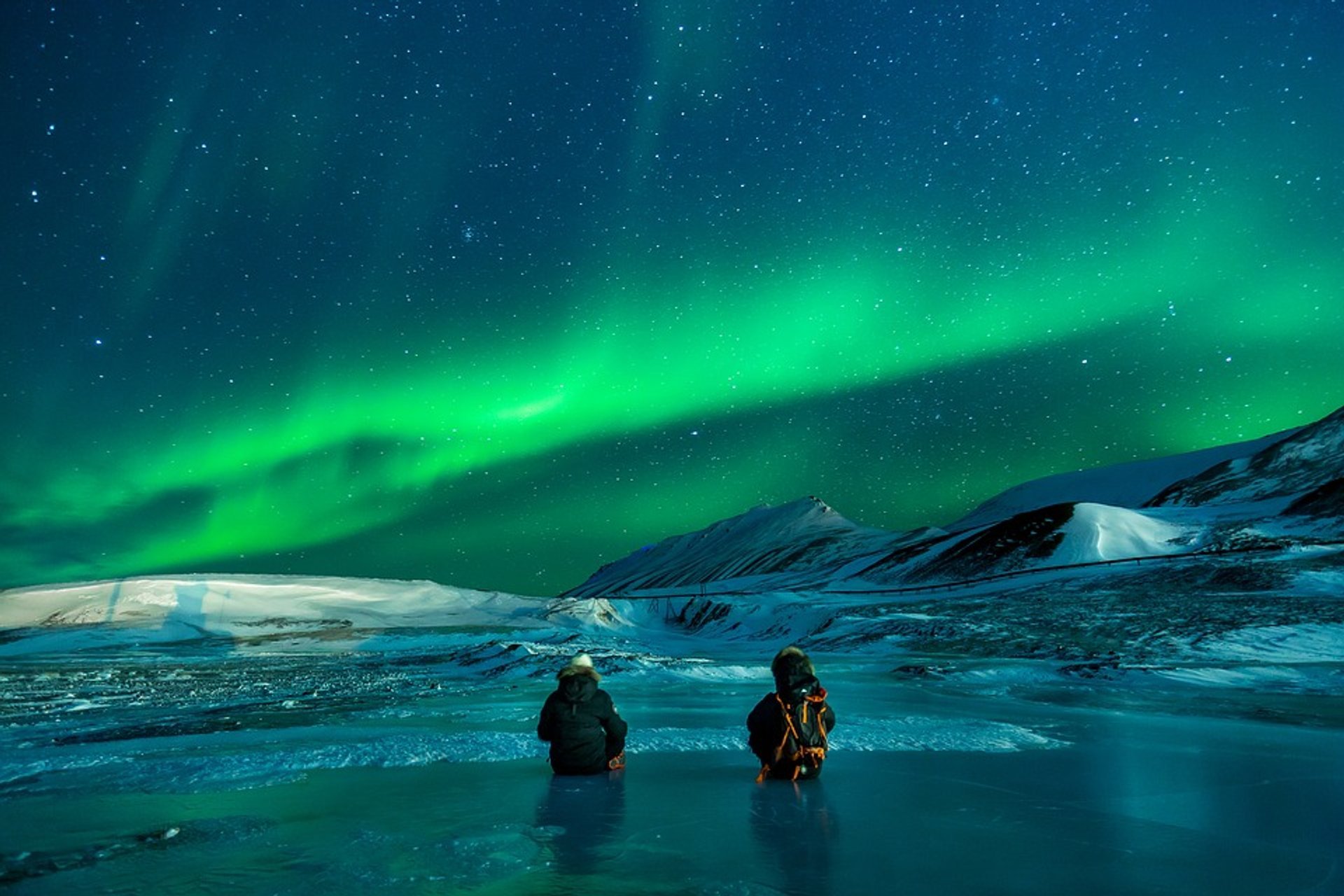 Here in Svalbard, a magical experience called the Aurora Borealis is seen more often than in any other inhabited place in the world. This is also the only area on the planet where you can watch the northern lights in the daytime during Polar Nights!
Northern Lights have enchanted people for almost a lifetime and have always been the subject of legends and myths. It was once considered to be a messenger of disaster, war, or a sign of deceased ancestors. This natural phenomenon, caused by strong solar winds, attracts thousands of tourists and photographers to the Polar regions. Apparently, you can witness this magic during the Polar Night. The magnetizing light dancing above the archipelago creates an exceptional magical atmosphere.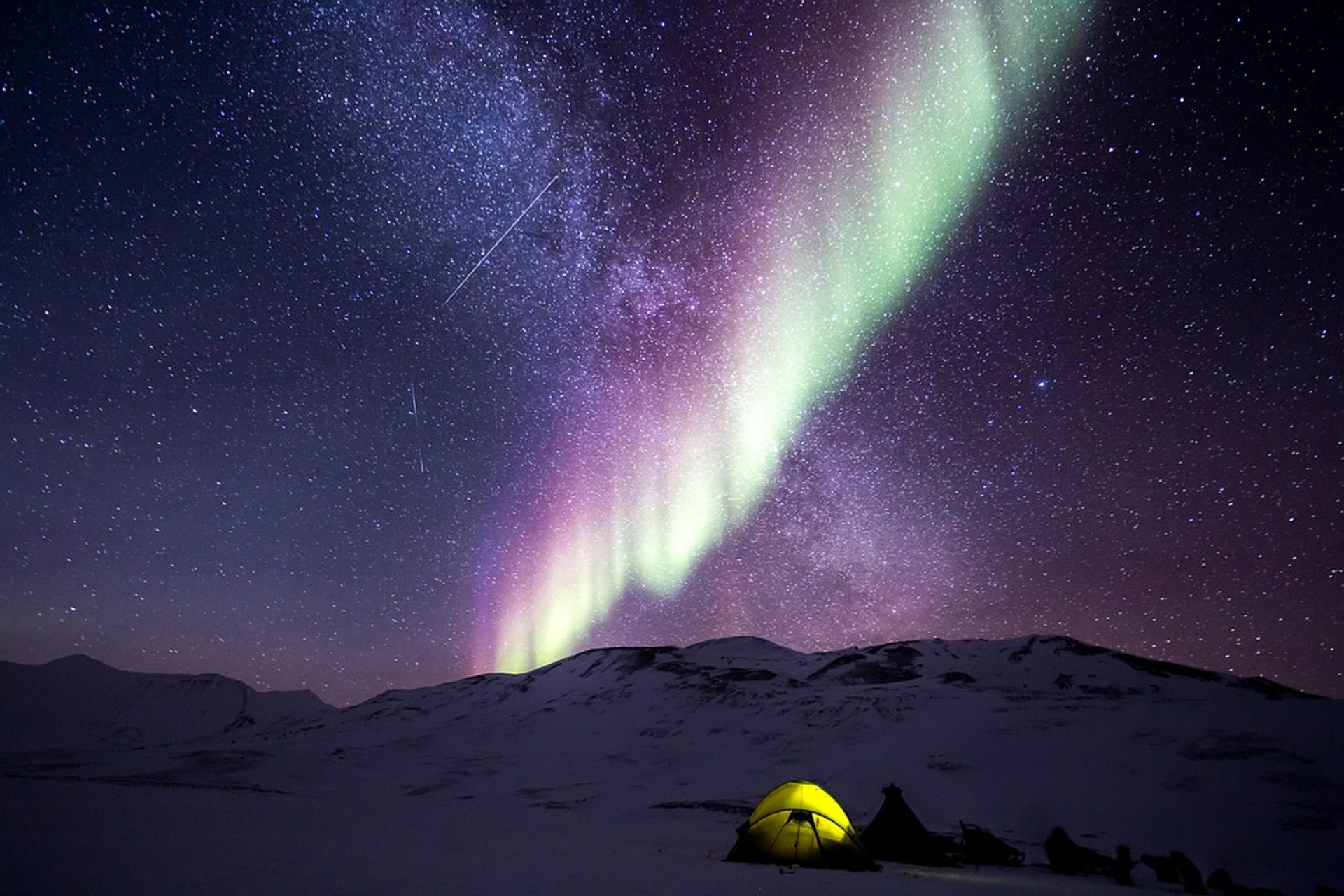 The most important thing about observing aurora borealis is being in the right place at the right time. Darkness, clear skies, cold air and intense solar activity are the most favourable conditions. These factors are especially present in Spitzbergen, where aurora appears from mid-September until late March.
Still, your best chances of witnessing the Aurora Borealis are from October through to February—these months are dark, but there is still some twilight for daytime activities. October in Svalbard is also the time when accommodation becomes substantially cheaper.
Find hotels and airbnbs near Northern Lights (Map)
Northern Lights Featured in