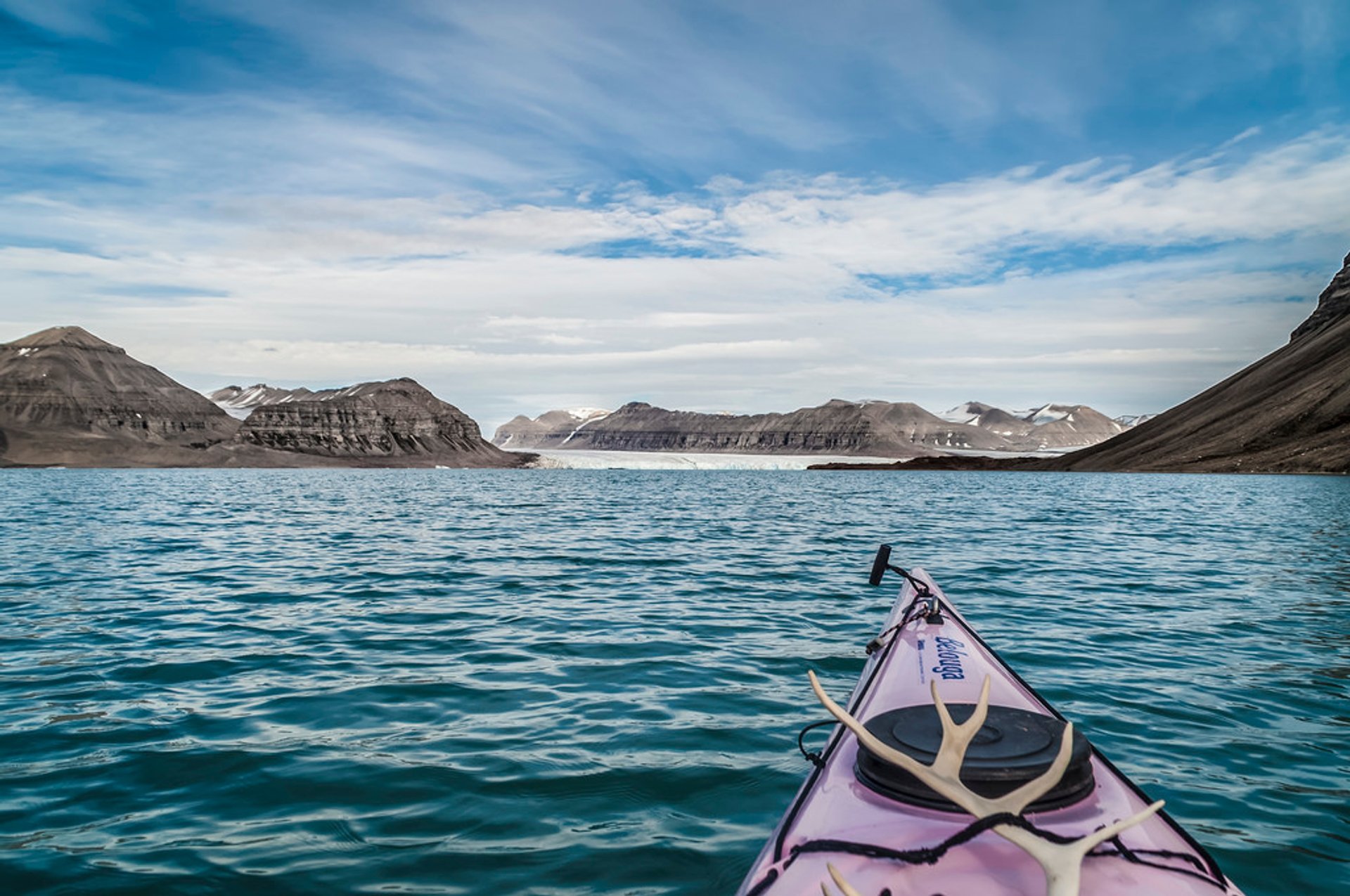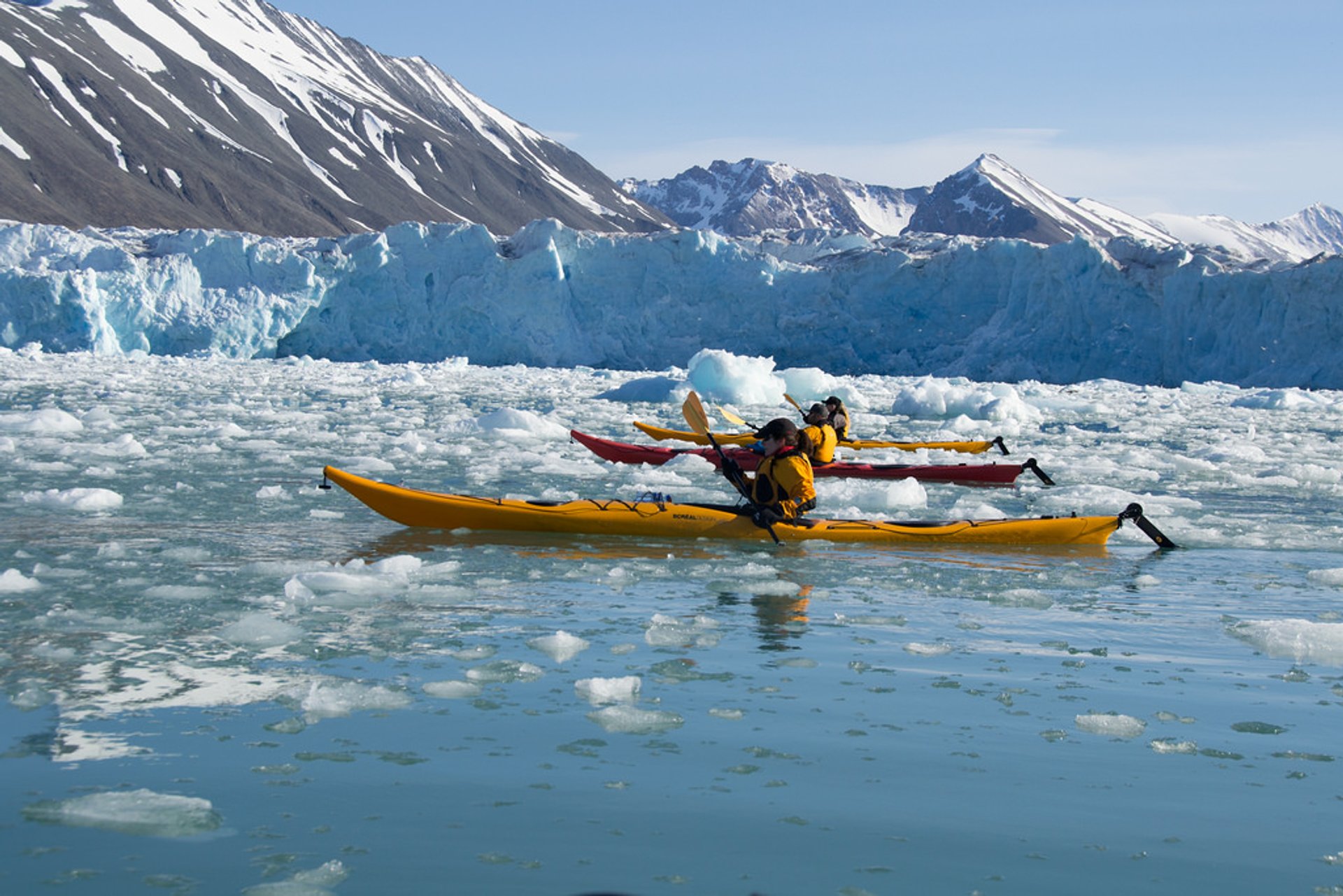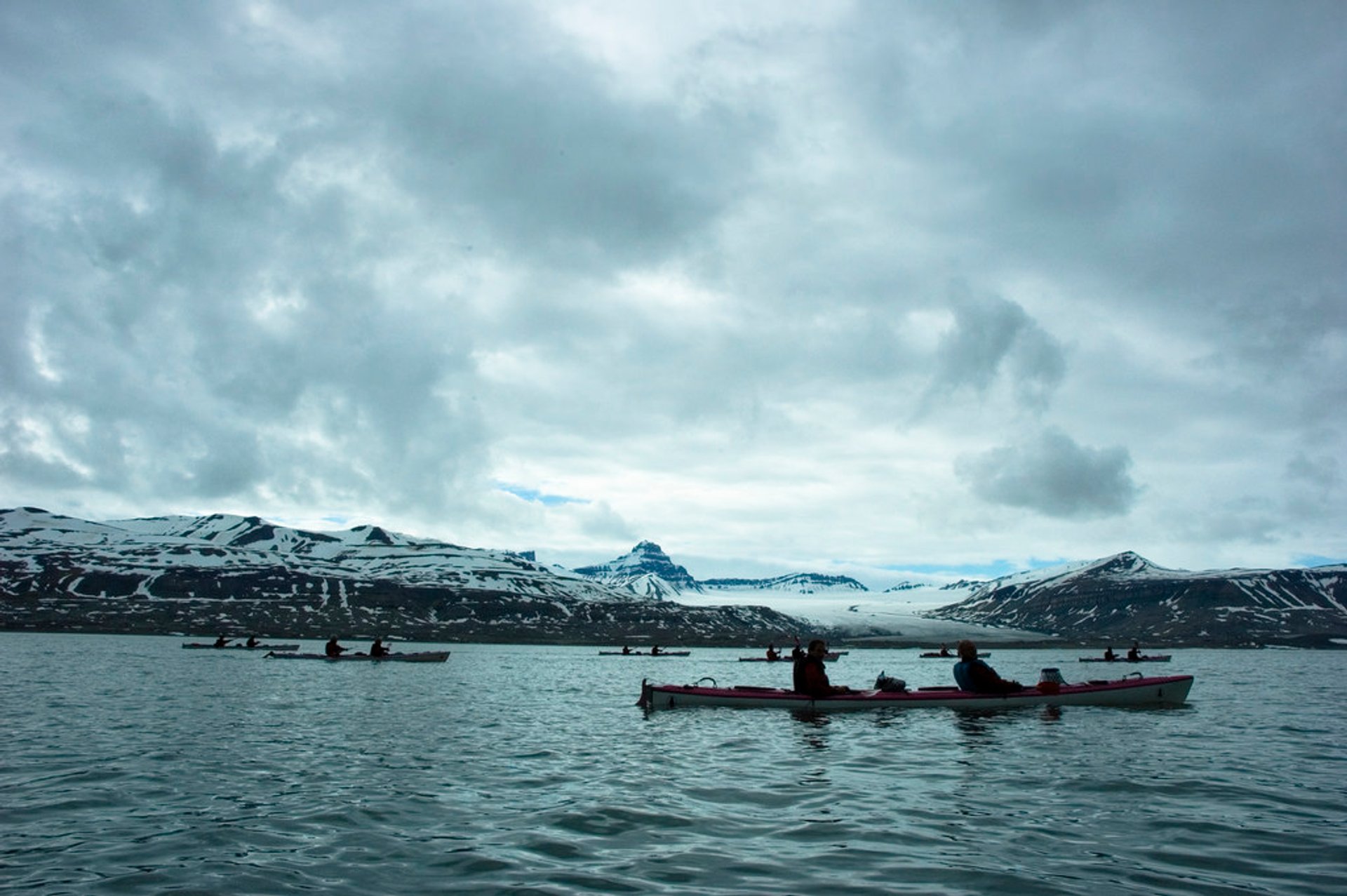 It is a true Arctic adventure in the middle of summer. From June to August the northernmost territories experience 24 hours daylight. Svalvard boasts over 100 glaciers. One of the most beautiful and fascinating places to visit there is Monaco Glacier. It is located to the north-west of the Svalbard Archipelago. Other famous glaciers include Nordenskiöld Glacier and Biscayarfonna. Some of the most popular fjords for sea kayaking are Isfjorden, the largest fjord of the Svalbard Archipelago with a number of smaller so-called fjord arms, and Adventfjorden, full of history and wildlife.
At the beginning of July, the hard and thick ice melts opening new adventures for enthusiasts and extreme seekers. The trip among polar scenery varies from tundra plains to alpine peaks and dramatic glaciers. During a kayaking trip, you can marvel at the colors of the landscape and the beauty of large fjords.
Kayaking in these waters isn't just a fun way to spend time. You will have to maneuver between the icebergs, ice caps, and fjords from one glacier to another. So, you need to be very careful and well prepared. Besides icy cold waters and strong winds, you might meet the residents of this territory: mainly polar bears, whales, seals, and walruses. Such an encounter can be a real threat to a human. This trip is definitely one of the unique experiences, full of excitement and gorgeous views.
Find hotels and airbnbs near Kayaking by Glaciers (Map)