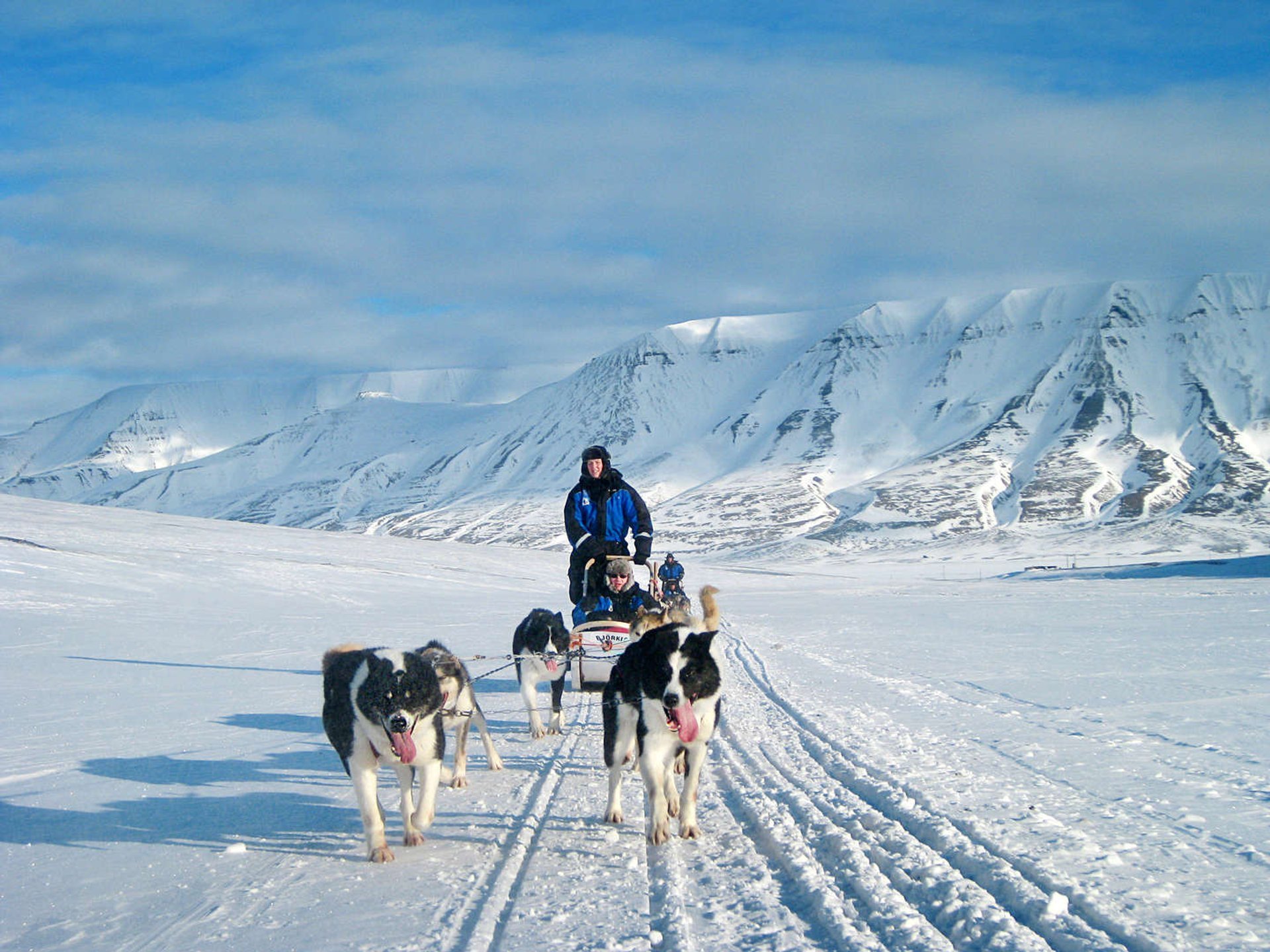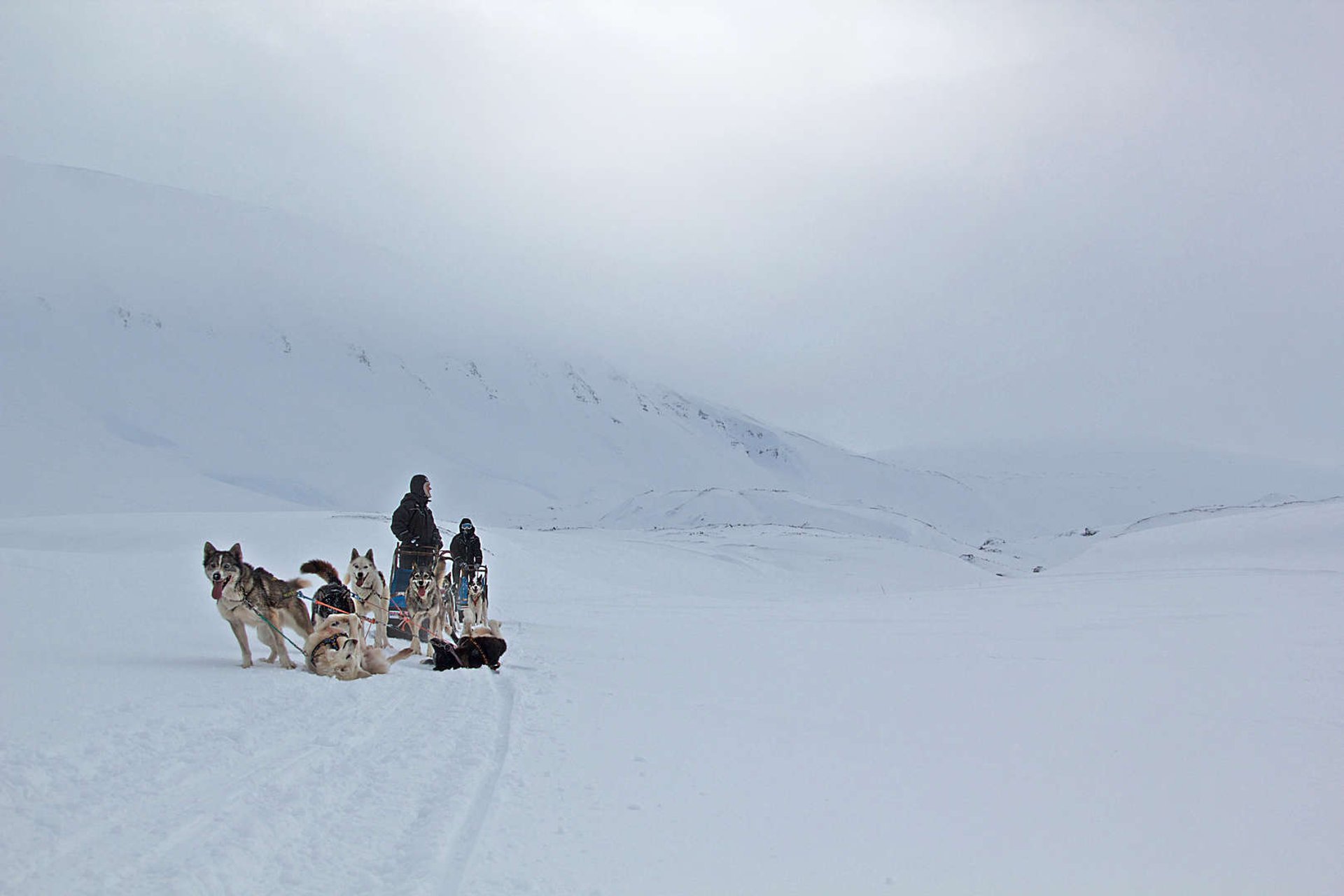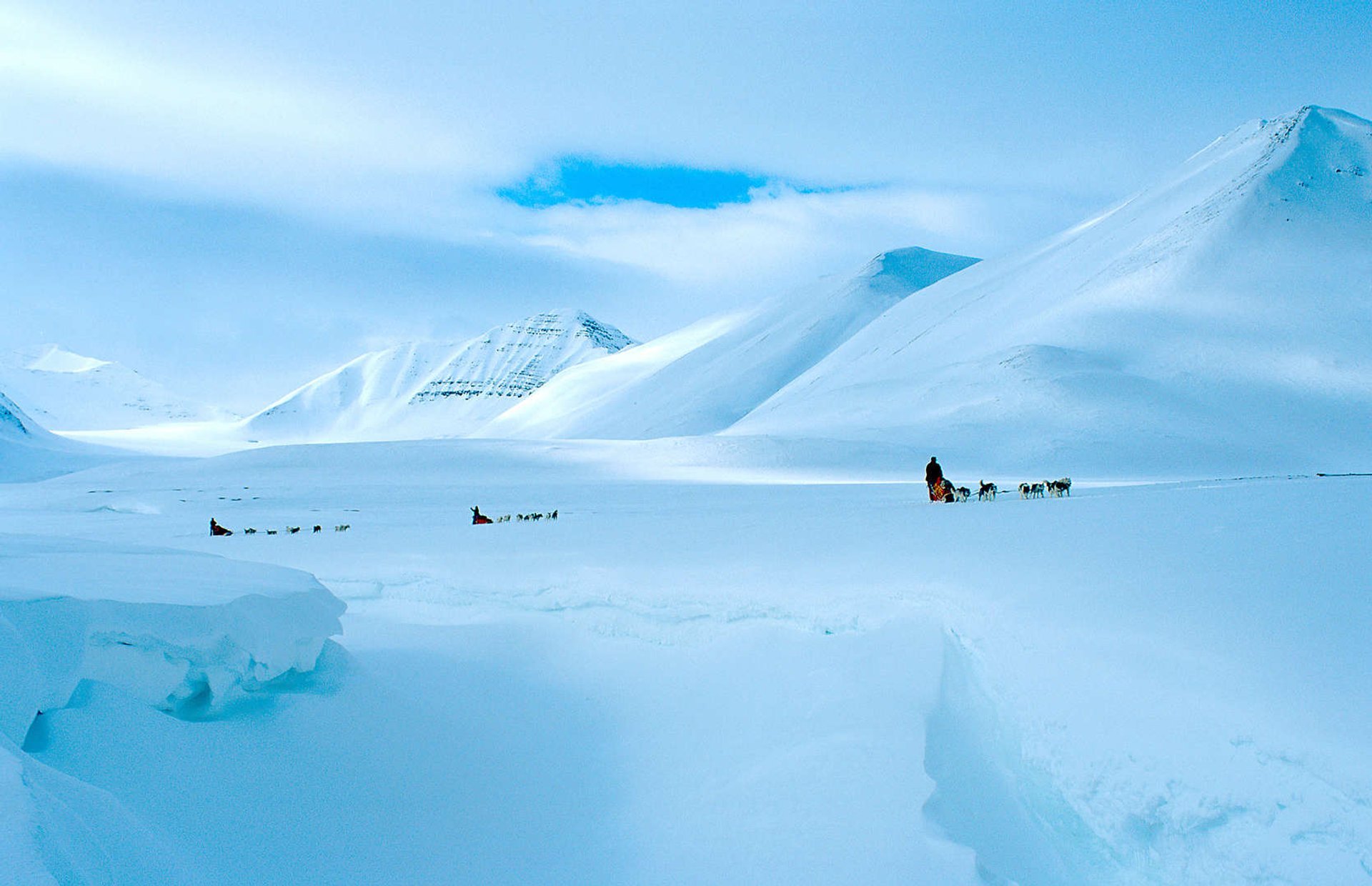 ©
Marcela Cardenas / www.nordnorge.com / Longyearbyen
Here in Svalbard, dogs can be your best engine for a couple of hours or days. They will take you on an unforgettable adventure and make you feel like an Arctic explorer. Dog sledding involves mushing with a sleigh of huskies across Svalbard's open spaces, fjords, and glaciers.
Prior dog sledding experience for such entertainment is not necessary, but keep in mind that the environment can be challenging. You should be prepared for an adventure because safety is a high priority. Full safety equipment includes flares, emergency beacons, weapons, and a First Aid kit—all of which will be provided for the expedition.
Usually, the dogs are even more excited to begin the sledding adventure than people. Every dog has a particular job to do so their position in the row is important.
The season starts with the snowfall which is normally late October or early November, and lasts until mid-May. During the Polar Night, that's late November to mid-February, you're likely to see Northern Lights during your trip. March to May is the light winter season. Days get exceedingly longer, and by the end of April, Midnight Sun returns to Svalbard.
In summertime when snow melts, you're welcome to try dog sled on wheels.
Find hotels and airbnbs near Dog Sledding (Map)