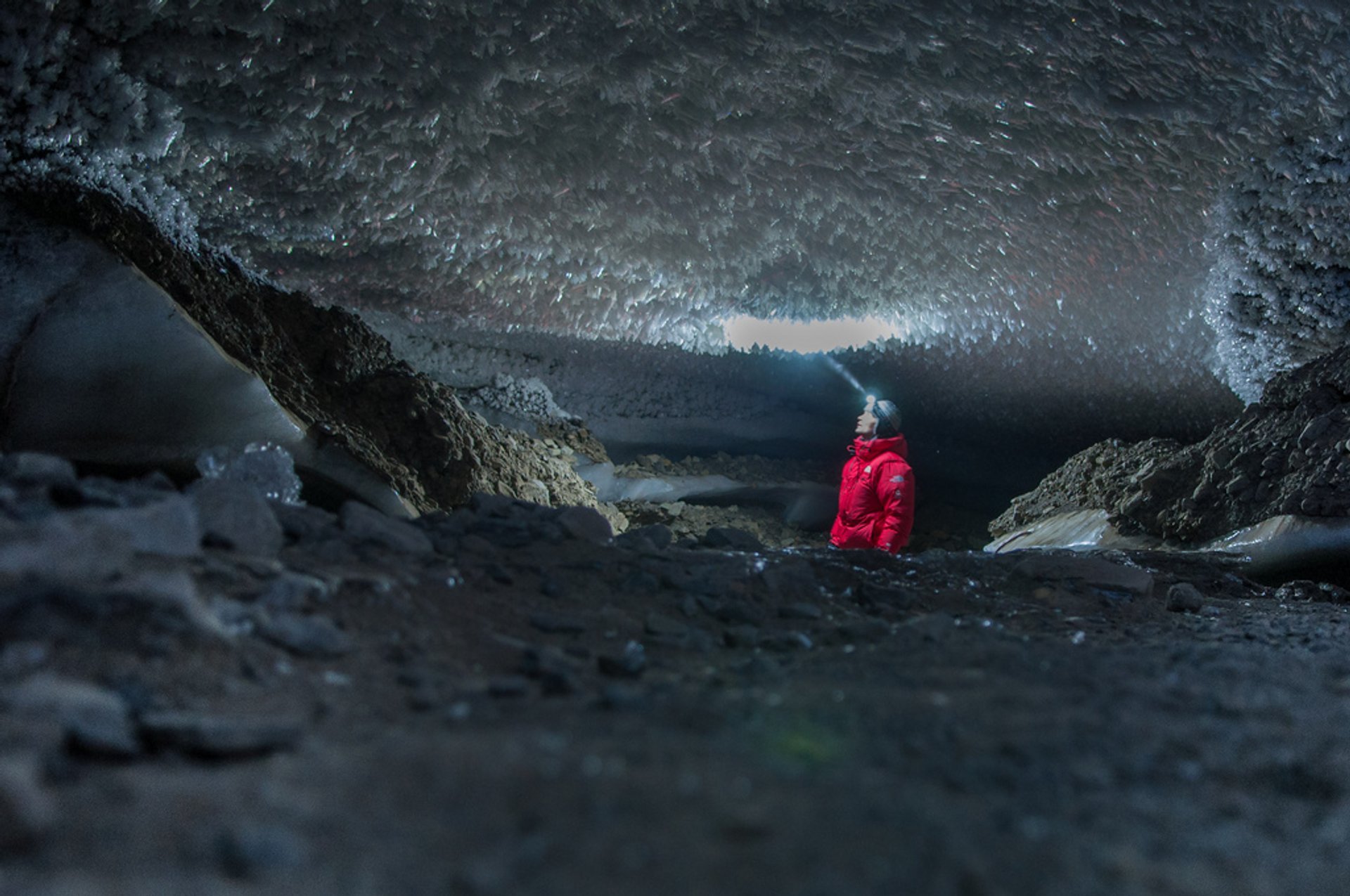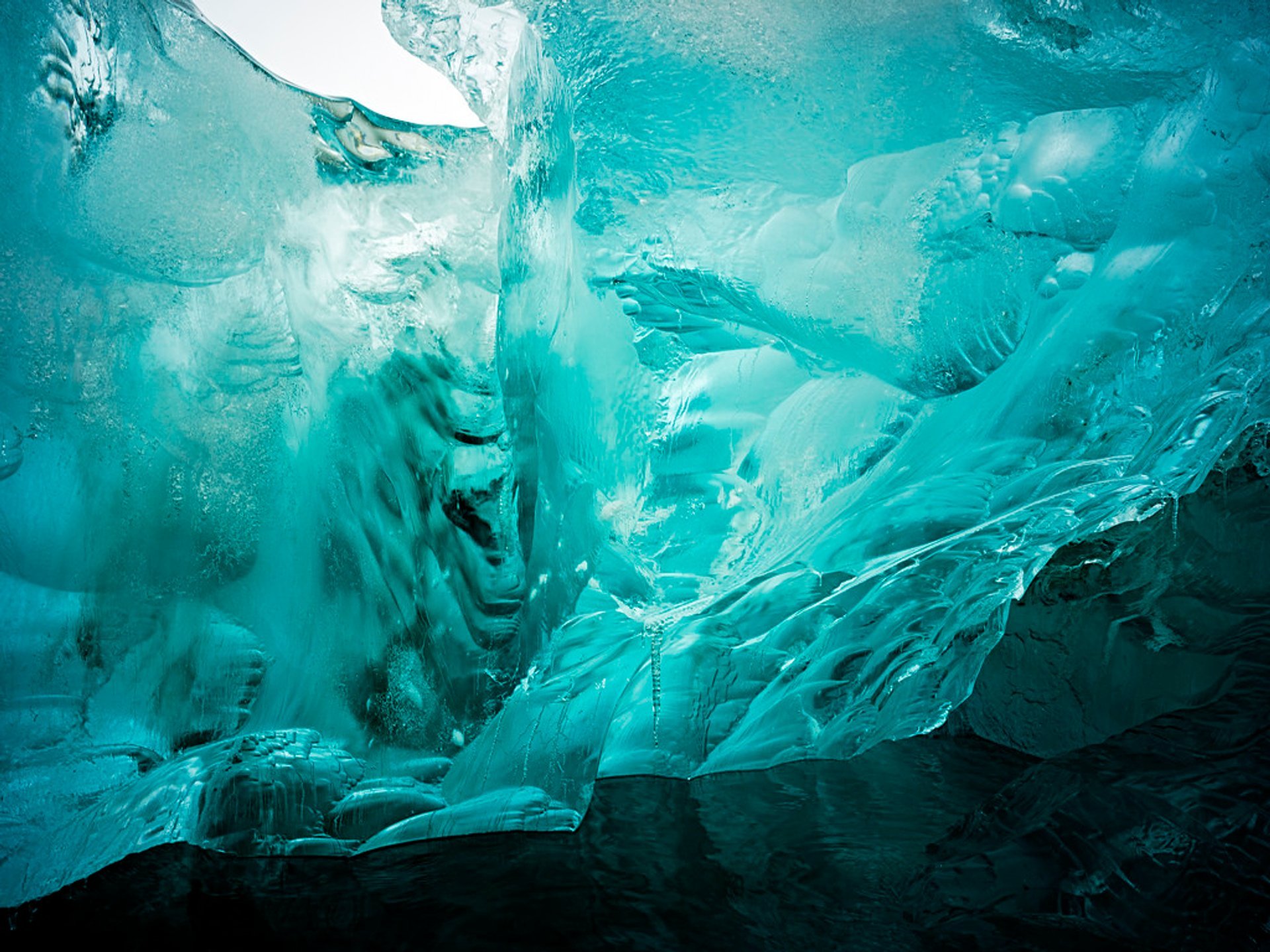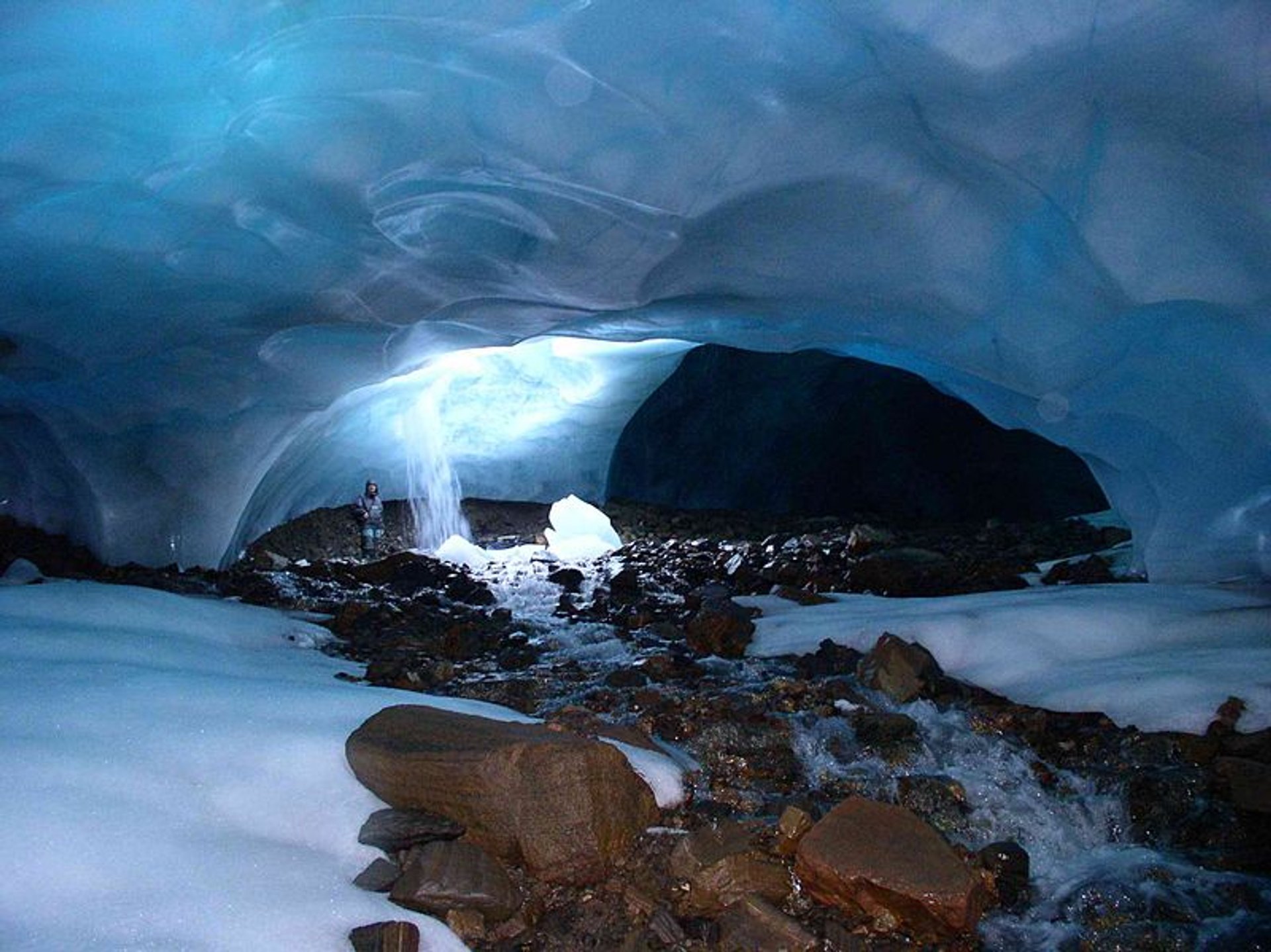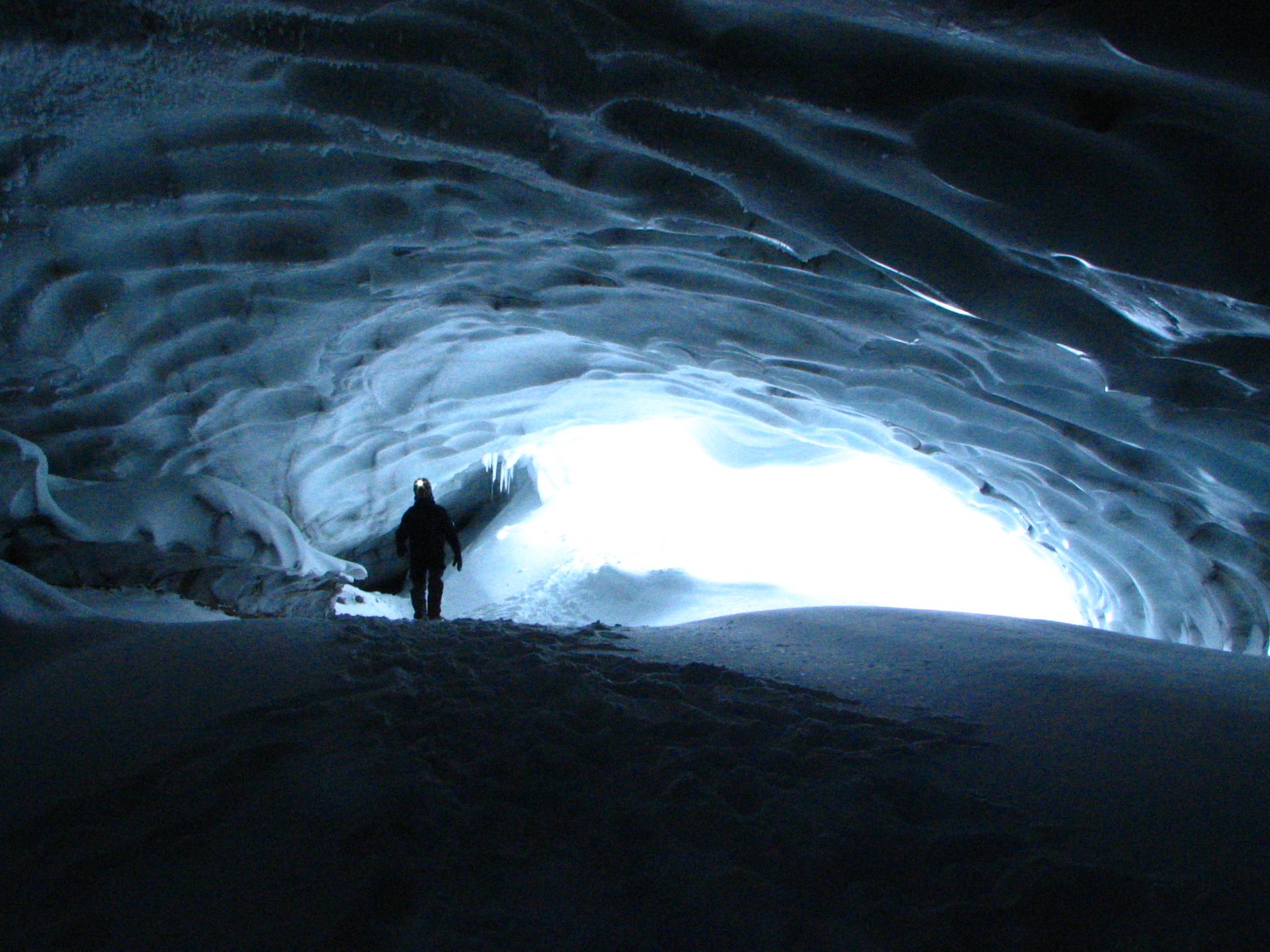 An inner world of glaciers is filled with icicles and sparkling snow crystals. While the outside world is immersed in an Arctic winter, the glaciers keep a consistent temperature of -3 °C. Longyear Glacier caves are located within walking distance of Longyearbyen. This glacier is one of the few places in the world where you can have the unique experience of getting underneath a giant cob of ice, equipped with a helmet, crampons and a head torch.
Passages and caverns make the space inside the caves navigable. The floor consists of a mix of scoured gravel and rock or hard ice. You'll see outstanding upside-down "spruce trees" hanging from the ceiling, twinkling in the light of your headlamp. There are no straight lines at all—you'll only find roughness here.
It is also possible to combine ice caving with dog sledding or snowmobiling directly to the entrance. You can even be delivered to this ice 'palace' in a comfortable snowcat. Generally, people choose to experience ice caving with their snowshoes or skis on.
The season of ice caving runs from November to May: some tours operate from November to January, others between January and May.
Find hotels and airbnbs near Ice Caving (Map)