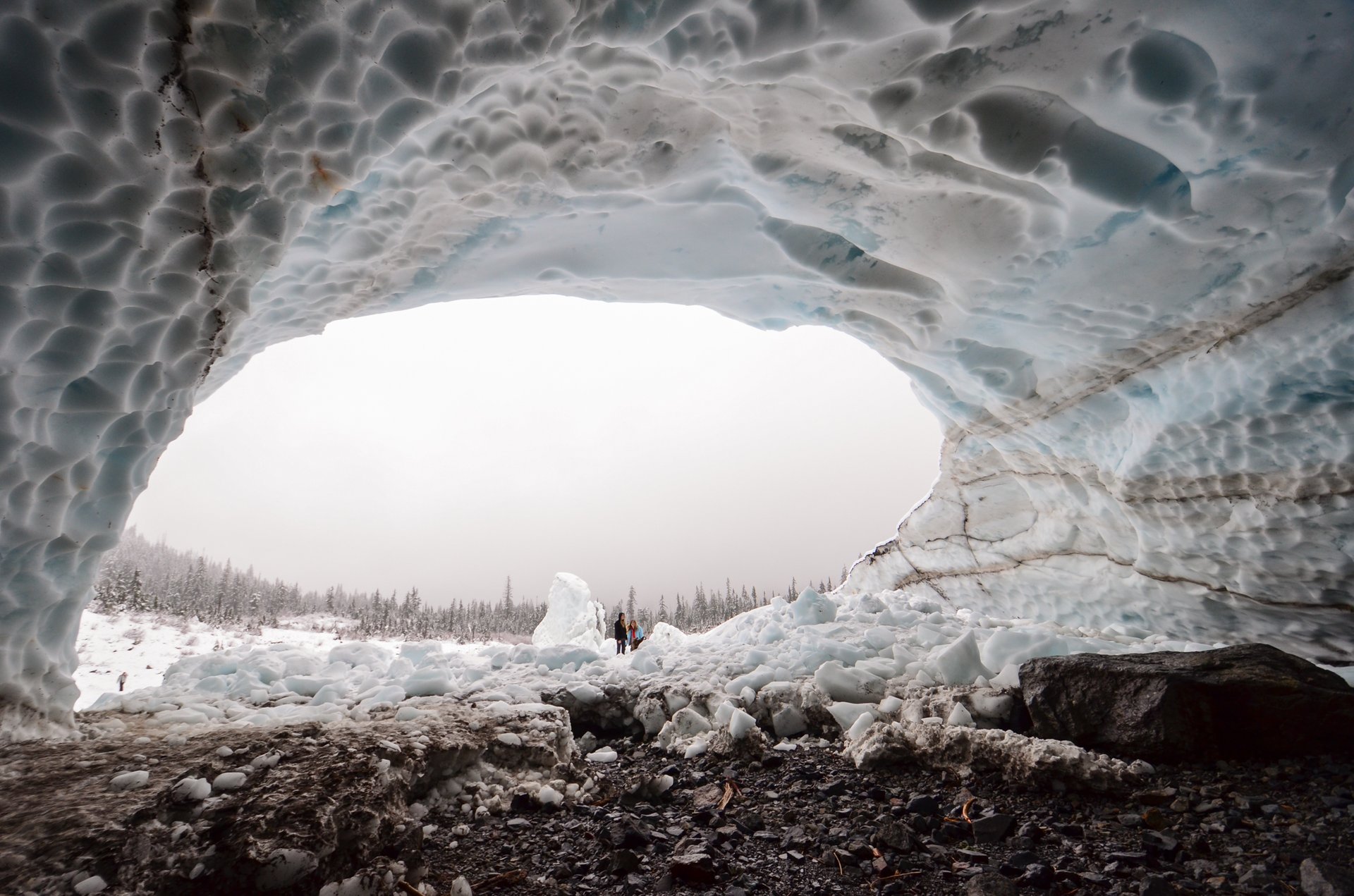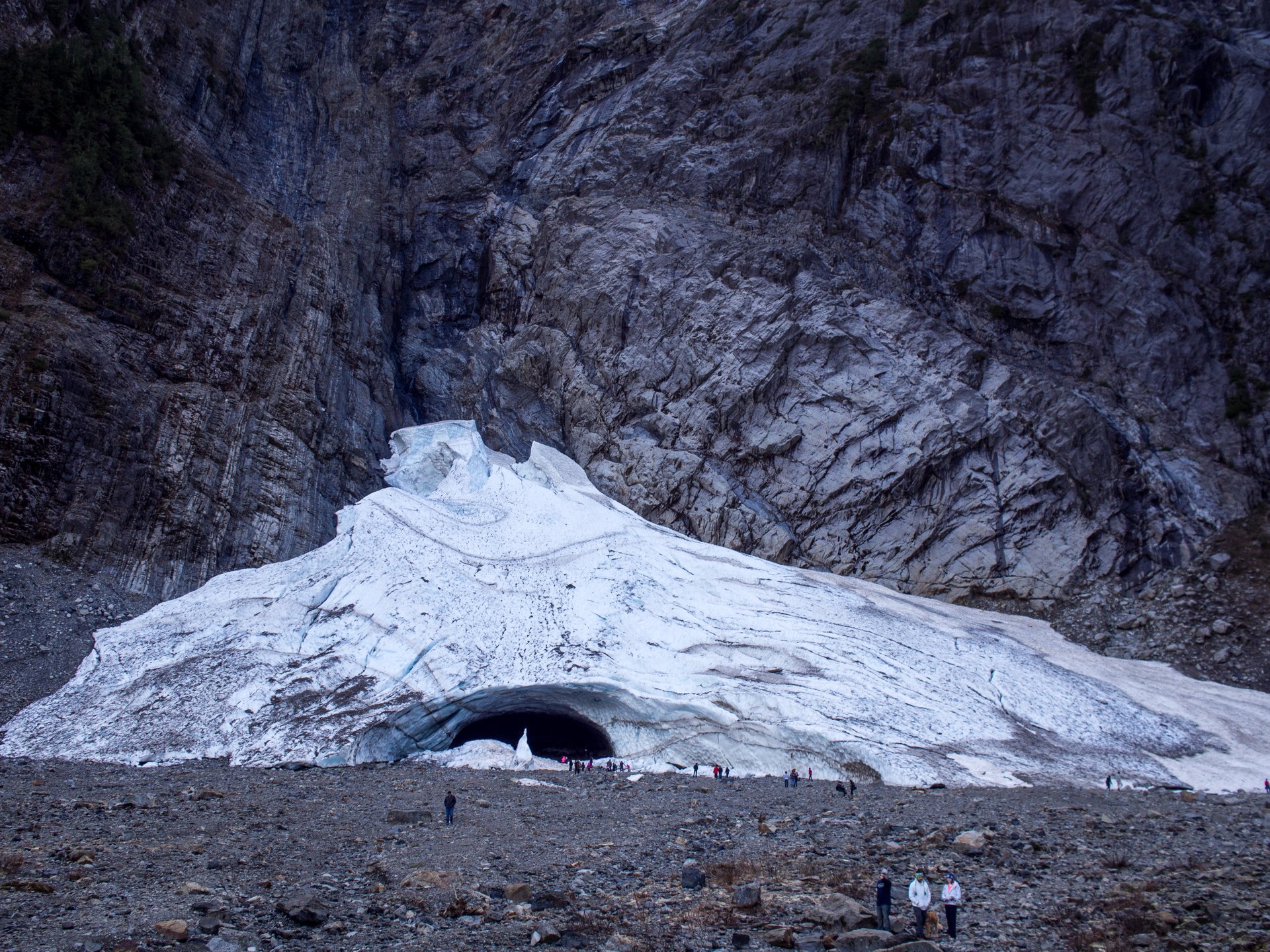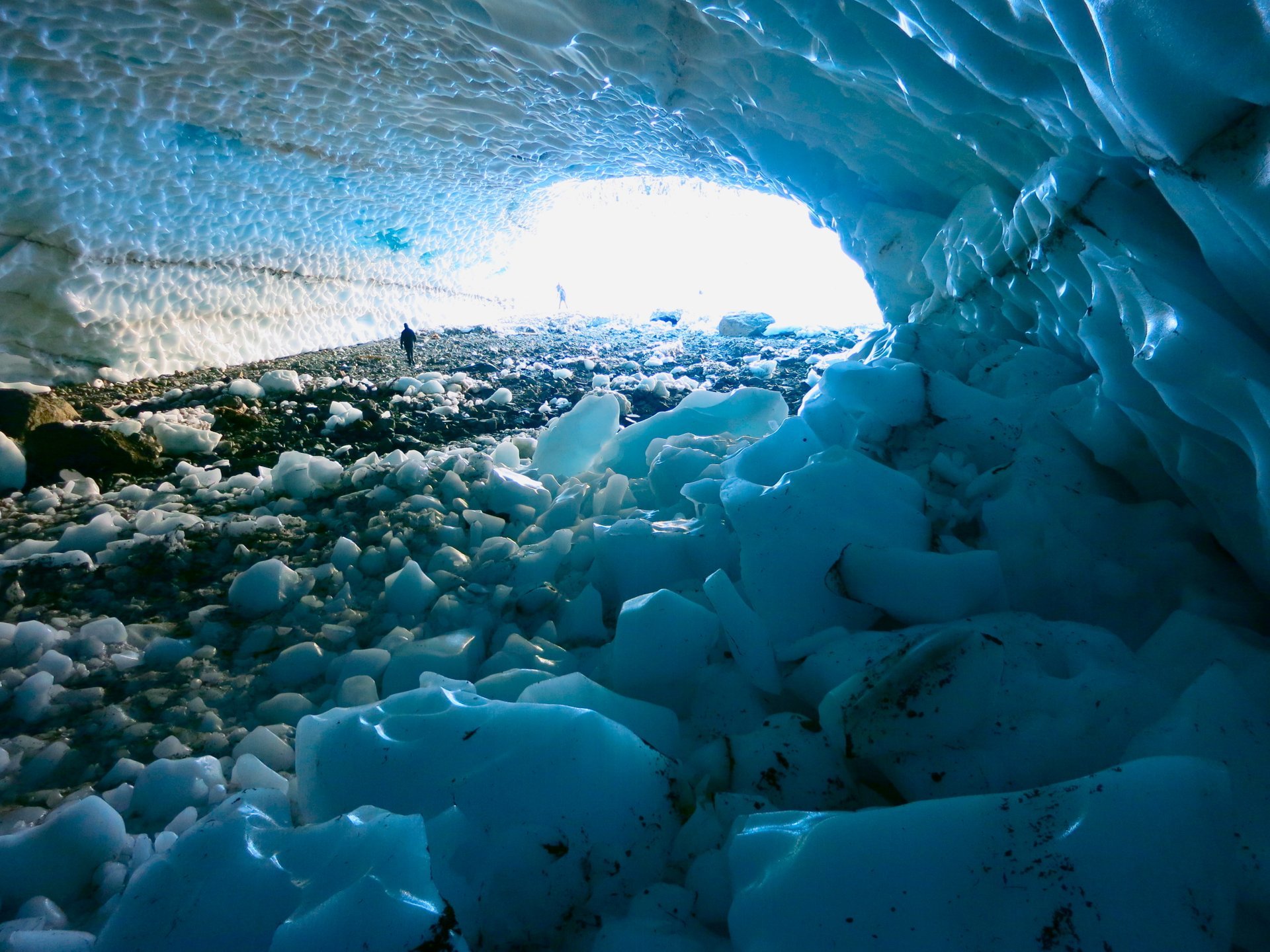 Big Four Ice Caves are located at the Big Four Mountain in the Cascade Range, 34 km (21 mi) east of Granite Falls. The Big Four Mountain is about 1,880 m (6,180 ft ) high. Caves are nestled at the bottom of its north face that doesn't melt completely in the summer due to the shaded area. When snow-melting starts on top of the mountain, streams of water flow beneath the debris piles of the mountain and result in caves formed in ice formations. Since the structure is not very stable, the caves can take various forms and shapes at different times of the year.
The Big Four Ice Caves Trail is one of the most popular hikes in near Seattle within a two-hour driving distance from the city. So you can expect it to be quite crowded at any time of the year. The trail is about 4.8 km (3 mi) long and is rated as moderate. It features a waterfall and many scenic views.
Even though the Big Four Ice Caves Trail can be hiked year-round, it is not recommended to get inside the caves in the summer when the ice forming the walls and ceiling of the caves is melting and can collapse. In 2015, one hiker was killed and five others injured after a massive collapse. After the incident, the ice caves were closed for public for about a year. It is much safer to go inside the caves in winter when the ice domes are more stable, but you need to wear snow boots.
Find hotels and airbnbs near Big Four Ice Caves (Map)