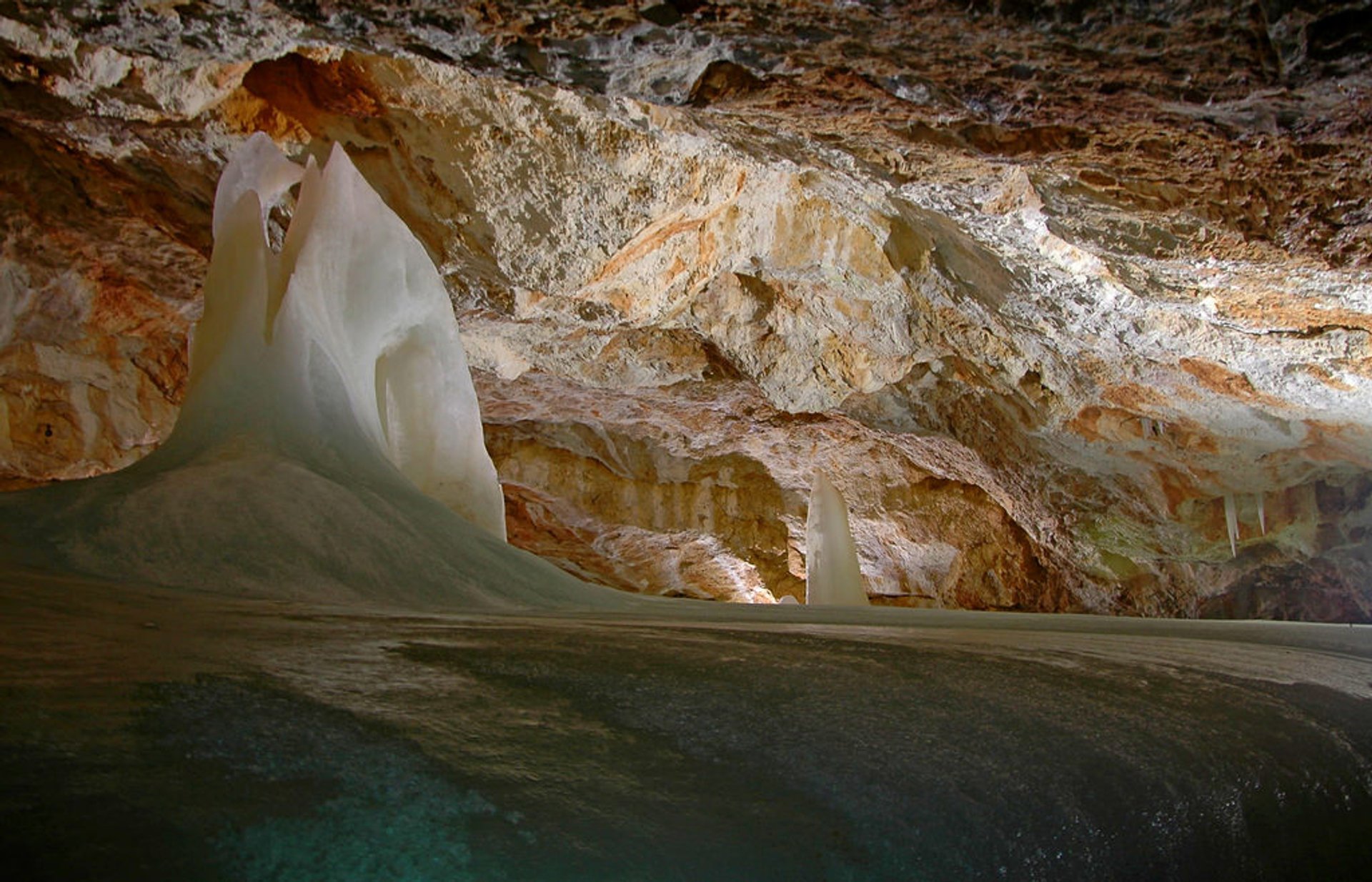 Dobšinská Ice Cave is located in the south-western part of Slovak Paradise National Park. It's one of the most remarkable caves in the whole world. 1,232 m long and 112 m deep, the Dobšinská Ice Cave is the most extensive ice cave in Europe! It consists of different parts, where you can find lots of stunning corridors, domes, and halls. Owing to the ice air and coldness inside, the cave is full of beautiful and unusual ice formations and structures, which can be really very big.
Show accomodations nearby
You can visit Dobšinská Ice Cave from mid-May to the end of September, except Mondays. It's closed in October until mid-May. Be ready that temperature is pretty cold inside, so don't forget to wear warm and comfortable clothes.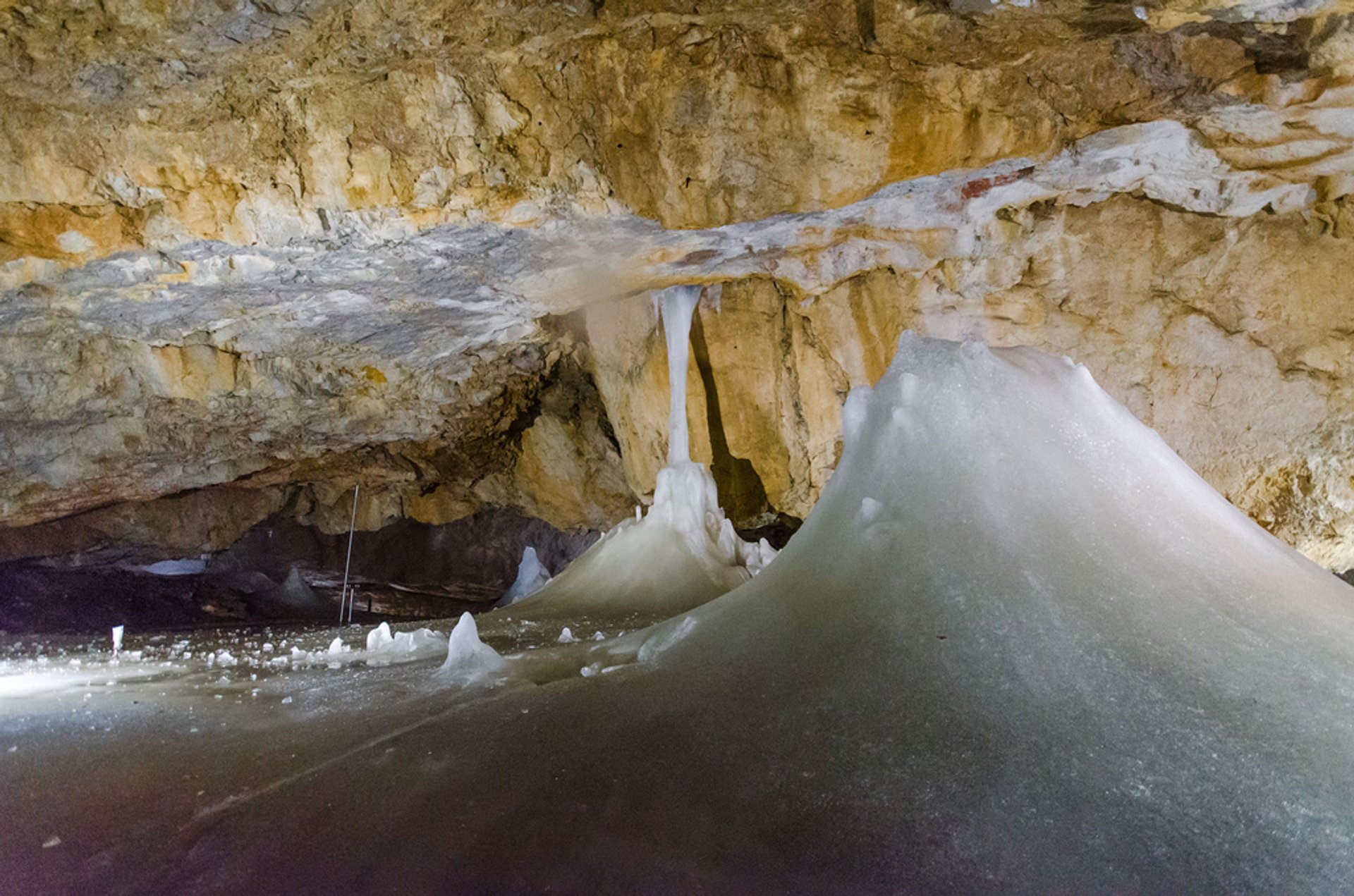 Dobšinská Ice Cave Featured in