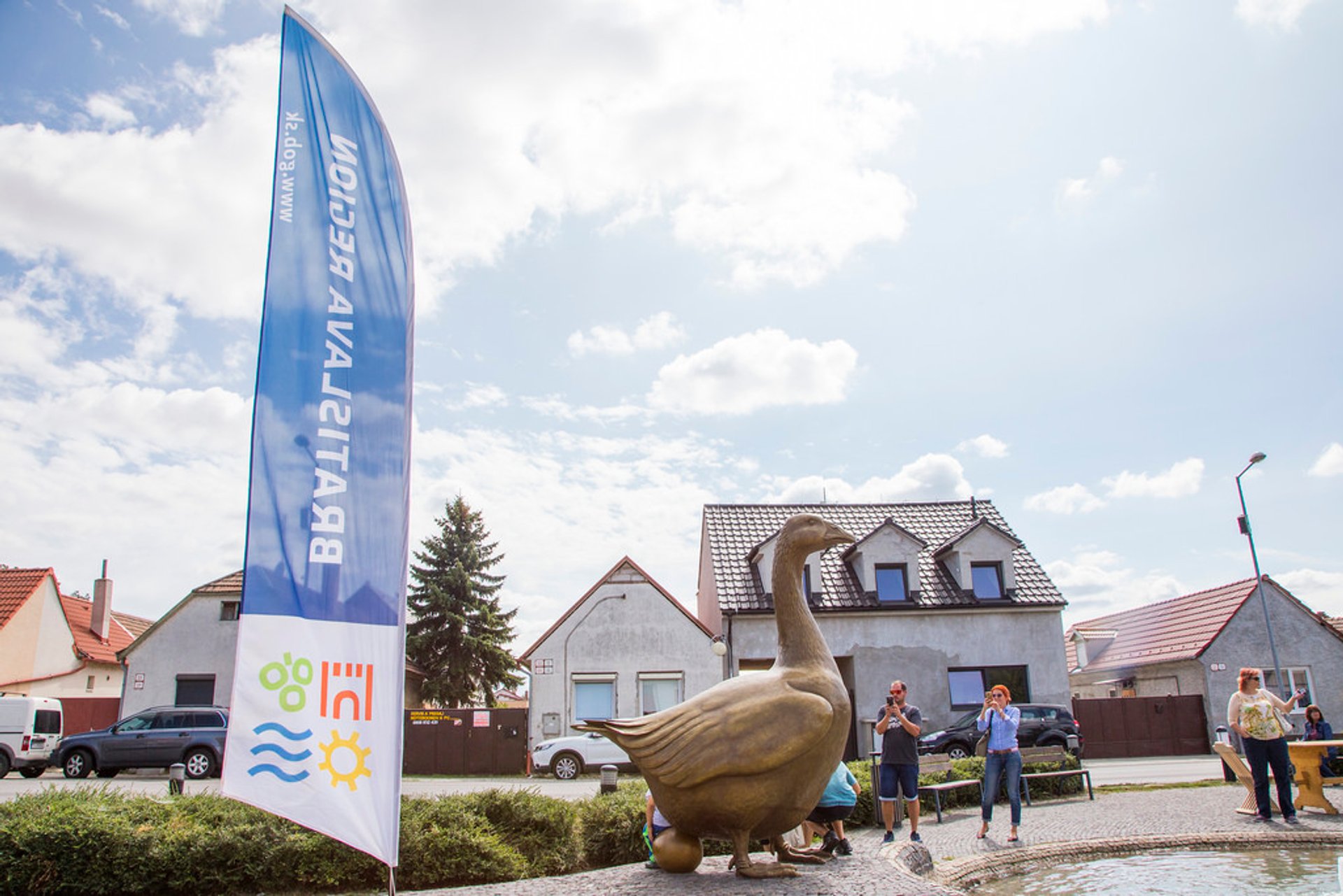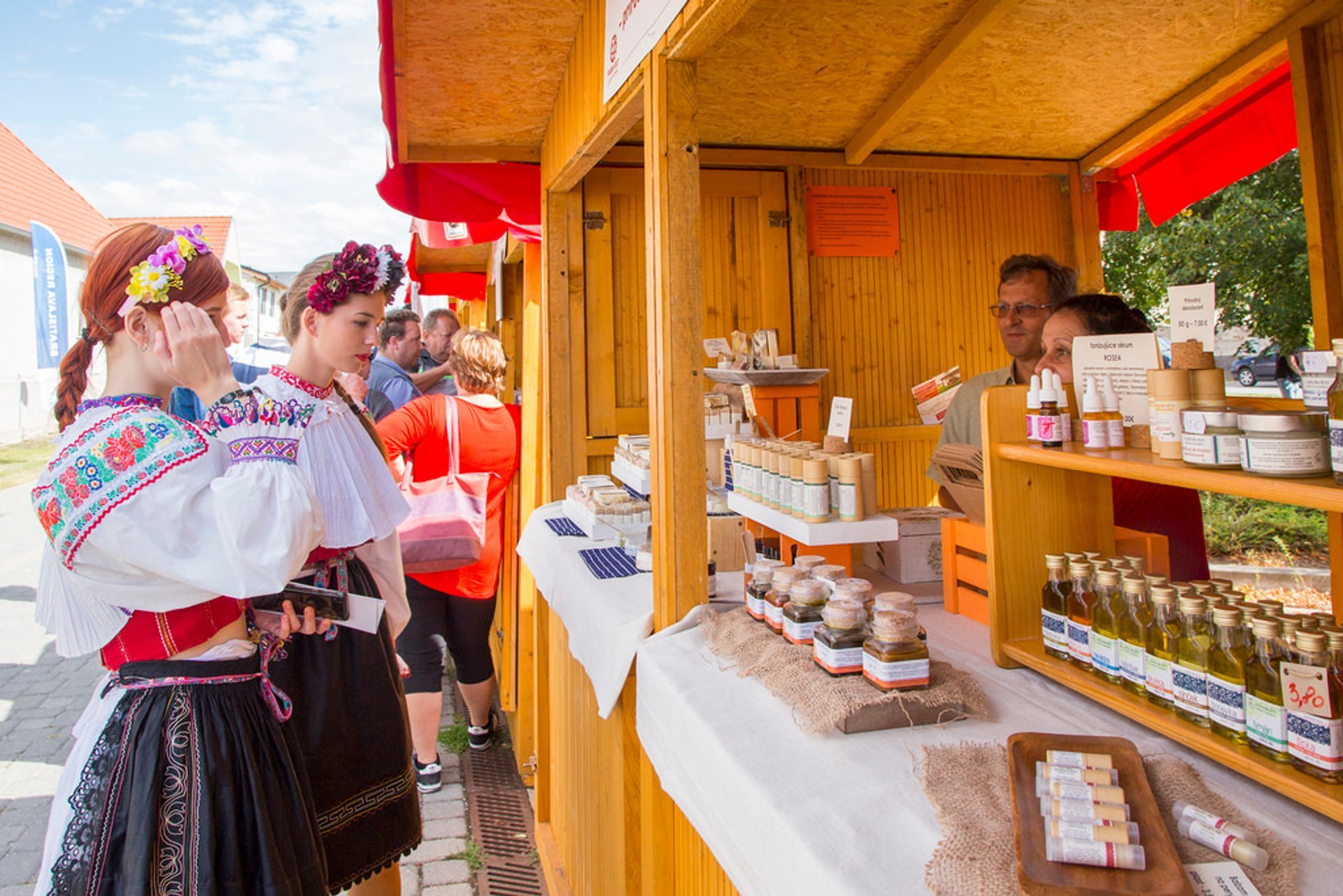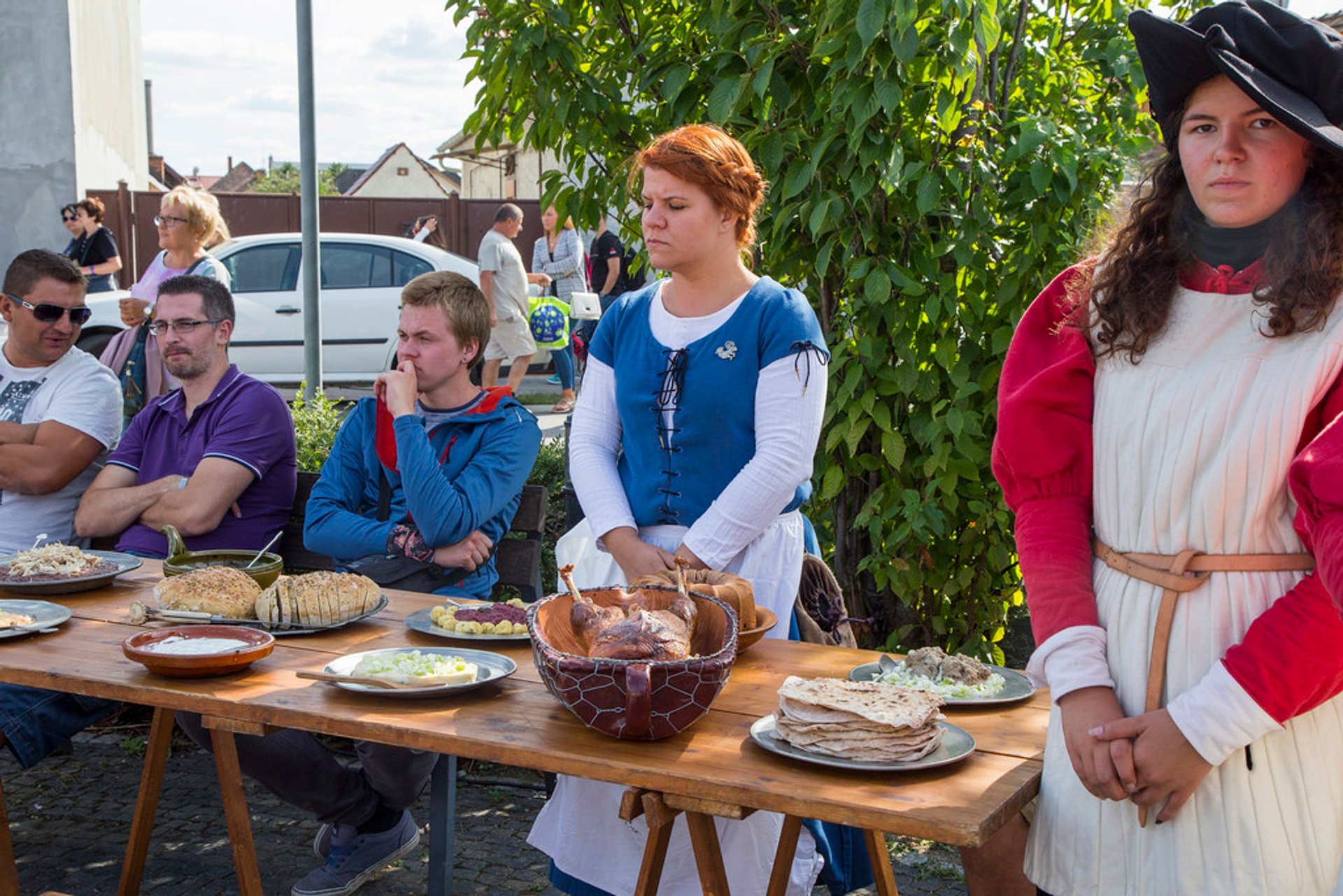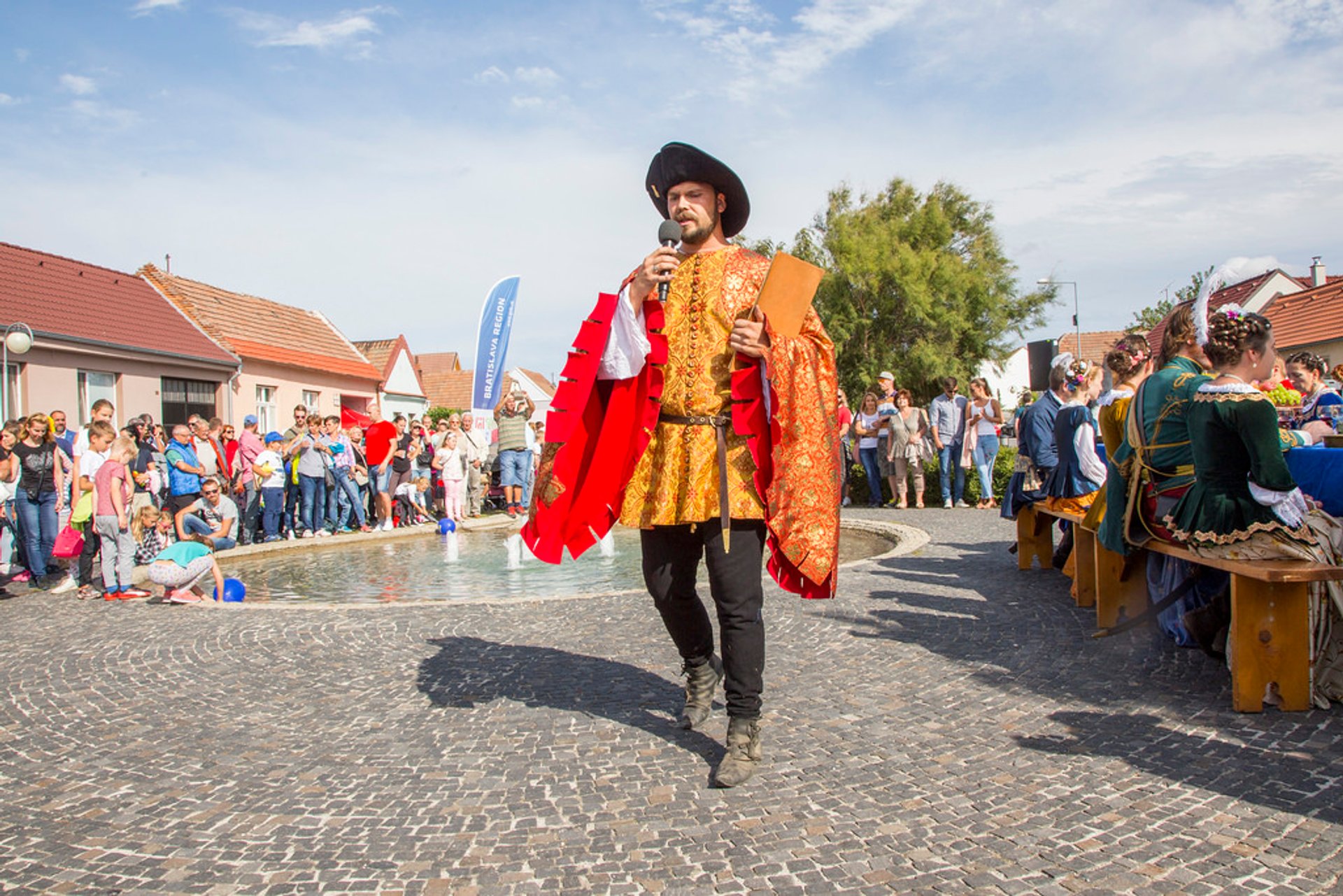 Autumn in Slovakia is goose and duck season. It seems like the whole country becomes a big family celebrating old cooking traditions. The best place to visit and enjoy Slovak roasted goose is the small village near Bratislava named Slovenský Grob. This area is proud of talented goose breeders who dedicated their lives to this craft. The village welcomes everyone to the annual Goose & Duck Feast.
Traditionally roasted goose is served with potato pancakes (Grobské lokše). Besides the meat, visitors enjoy new homemade wine, live folk music, and traditional dances. Also, during the feast, you can learn about Slovak folklore and see traditional costumes, enjoy performances, and buy some souvenirs made in the region.
The feast normally begins on the last weekend of August and continues well into December. September–November is the most popular time. Along with tourists, the festivities gather local gourmets. They come both on weekends and weekdays—in the evening after work.
Find hotels and airbnbs near Goose & Duck Feast in Slovenský Grob (Map)