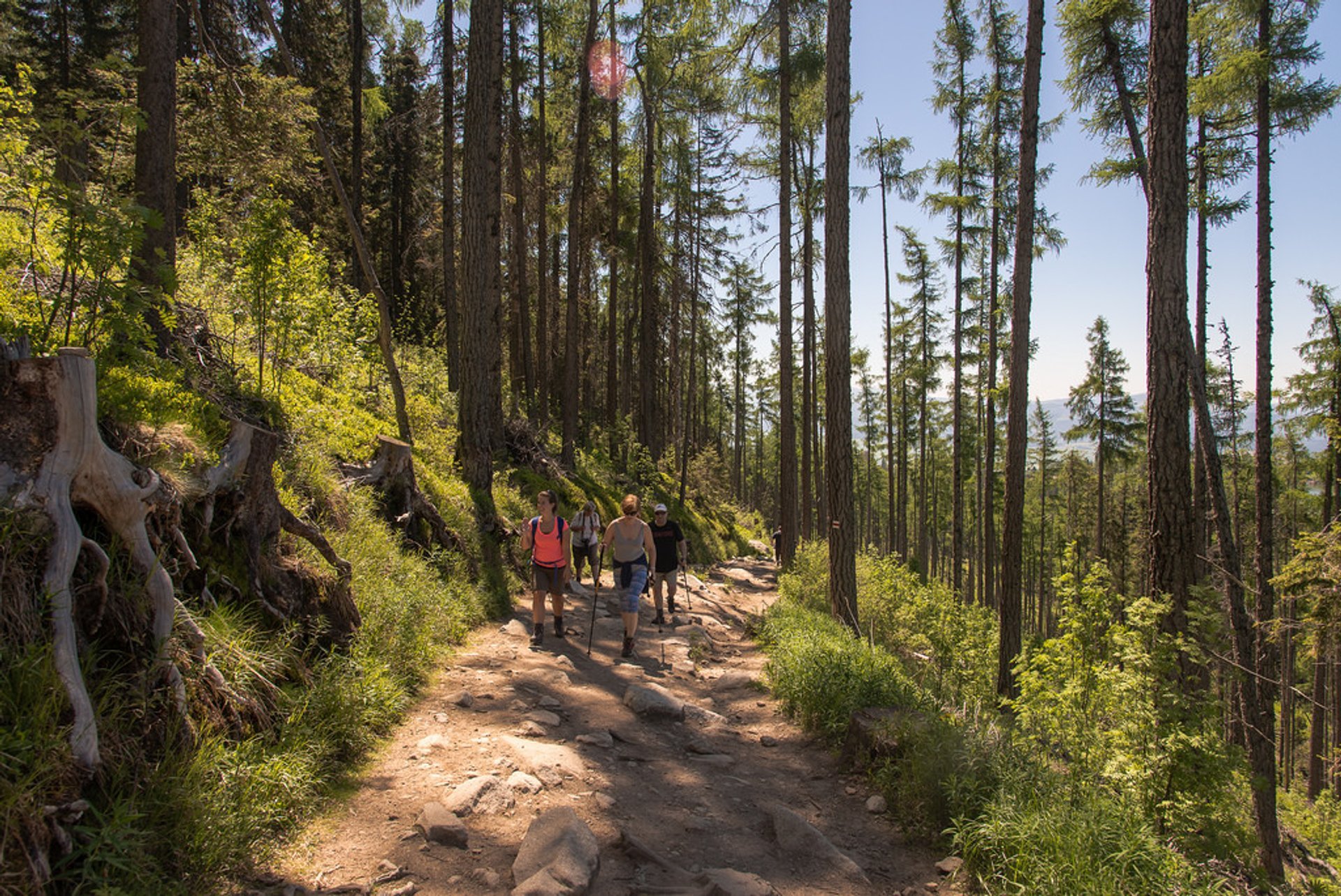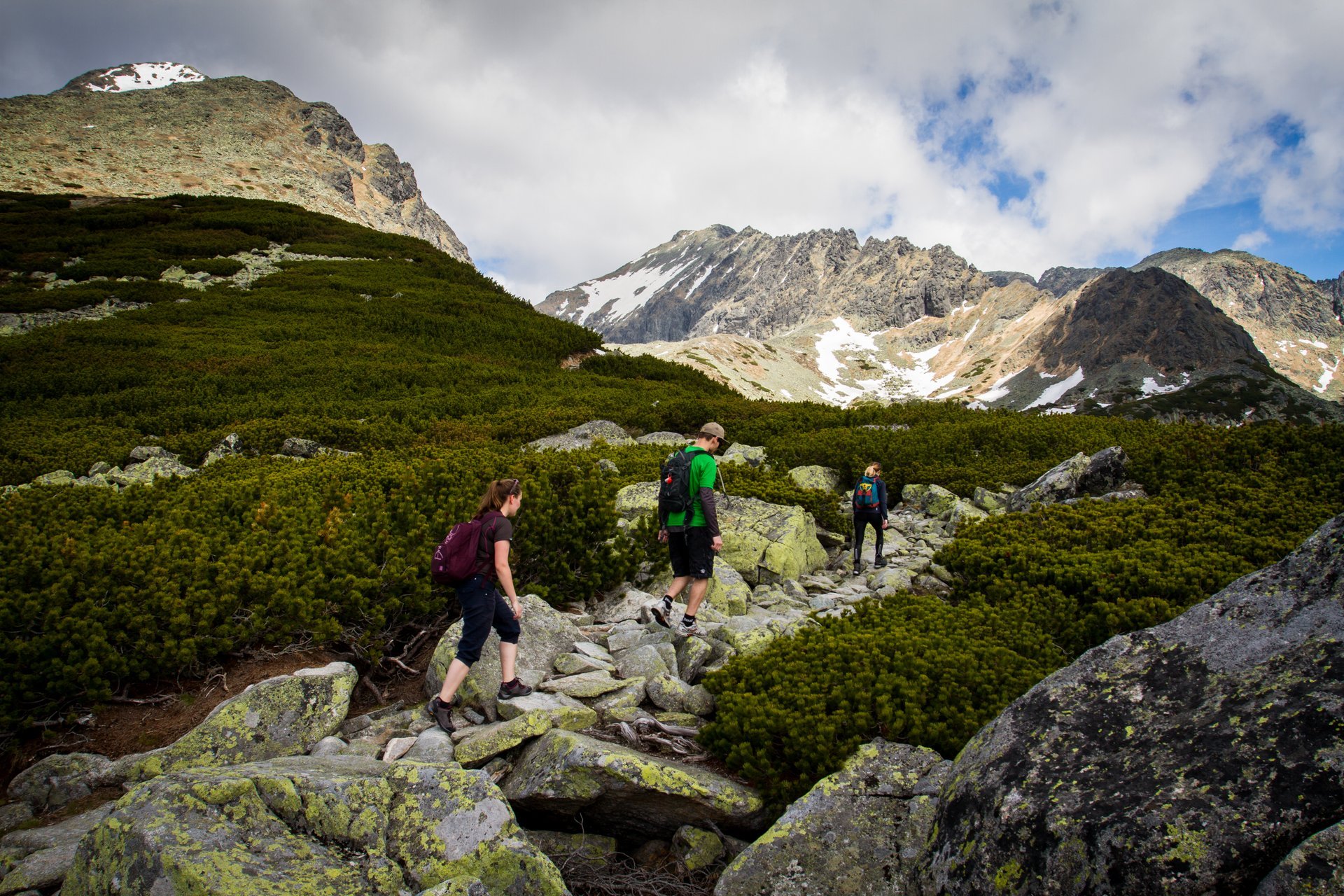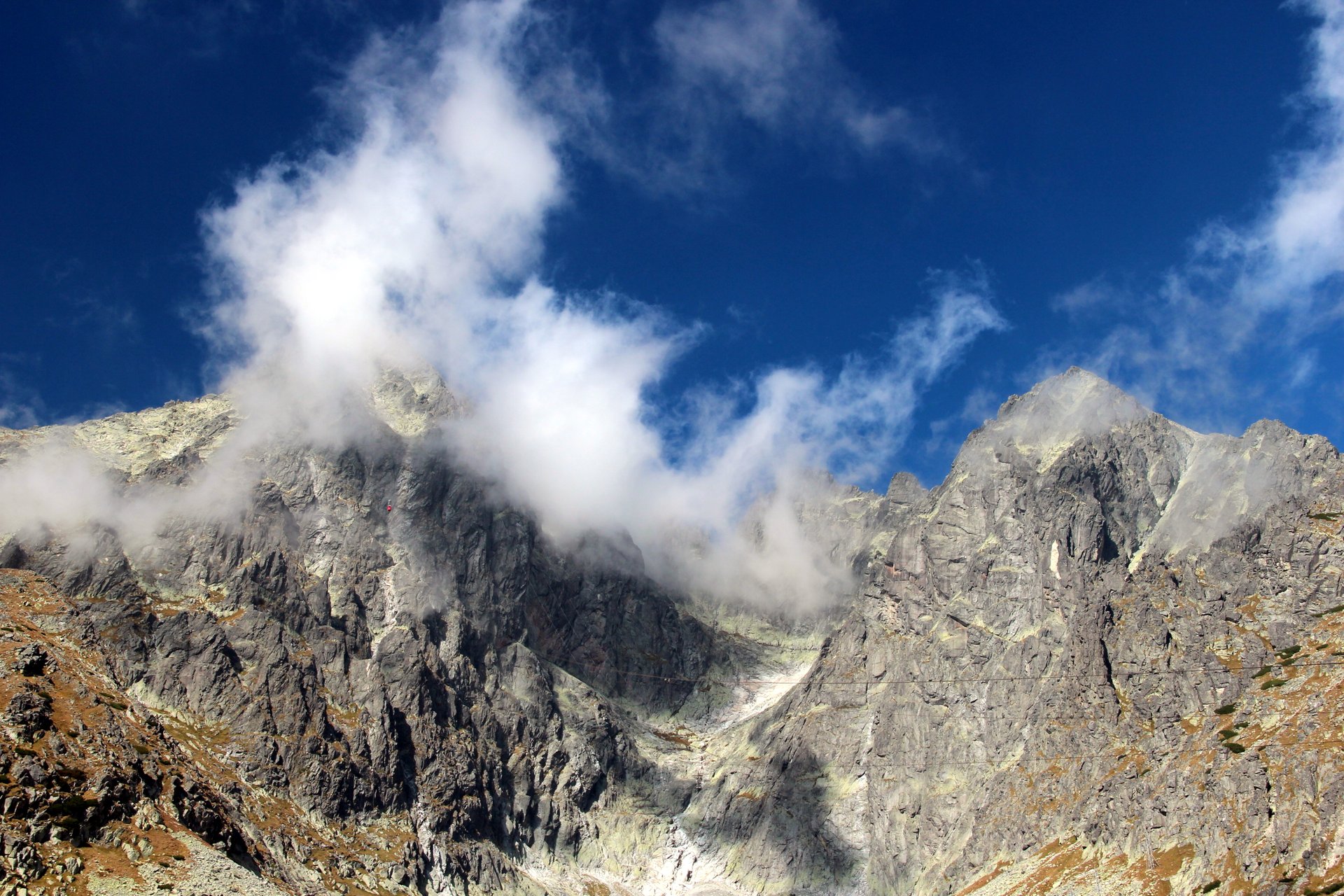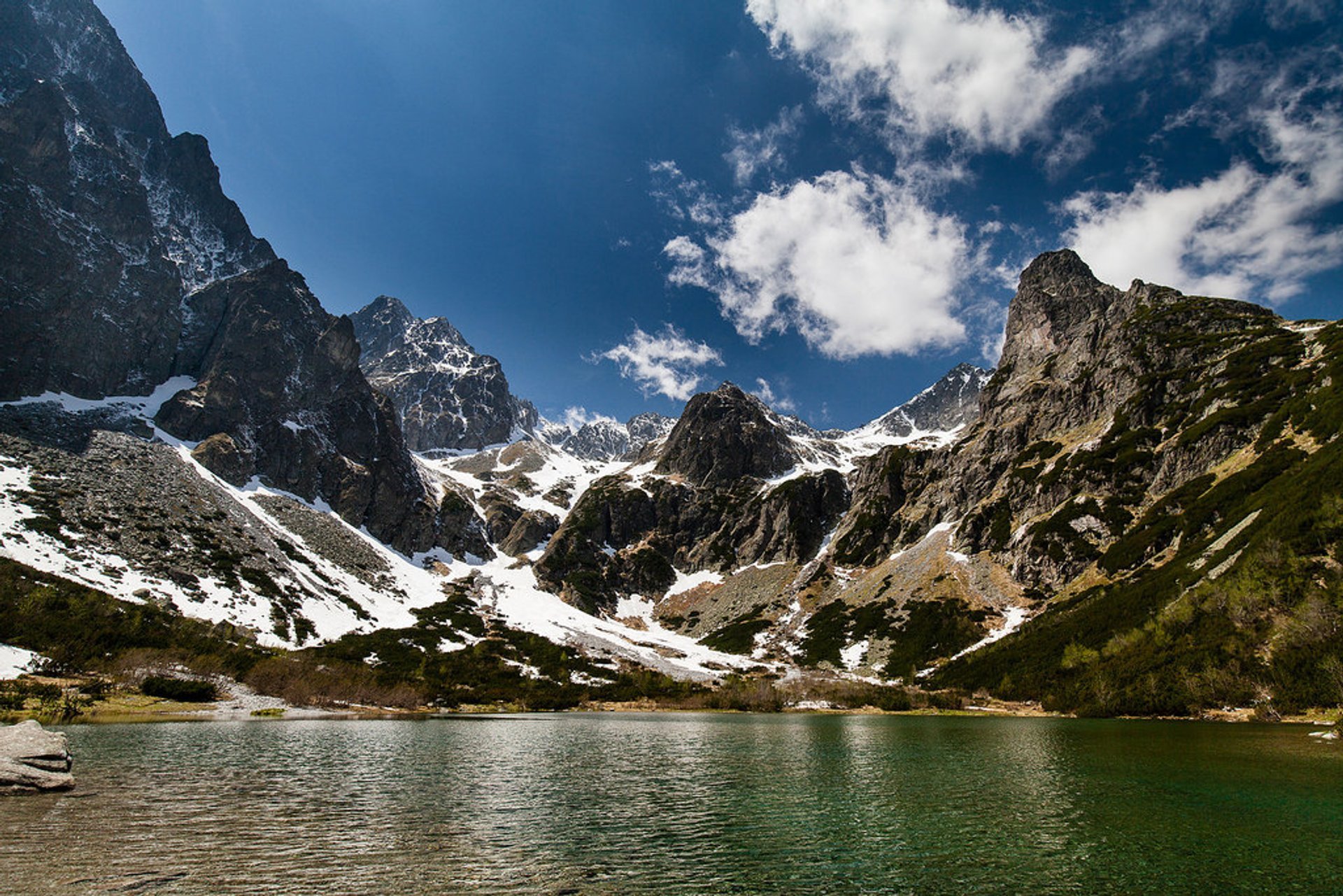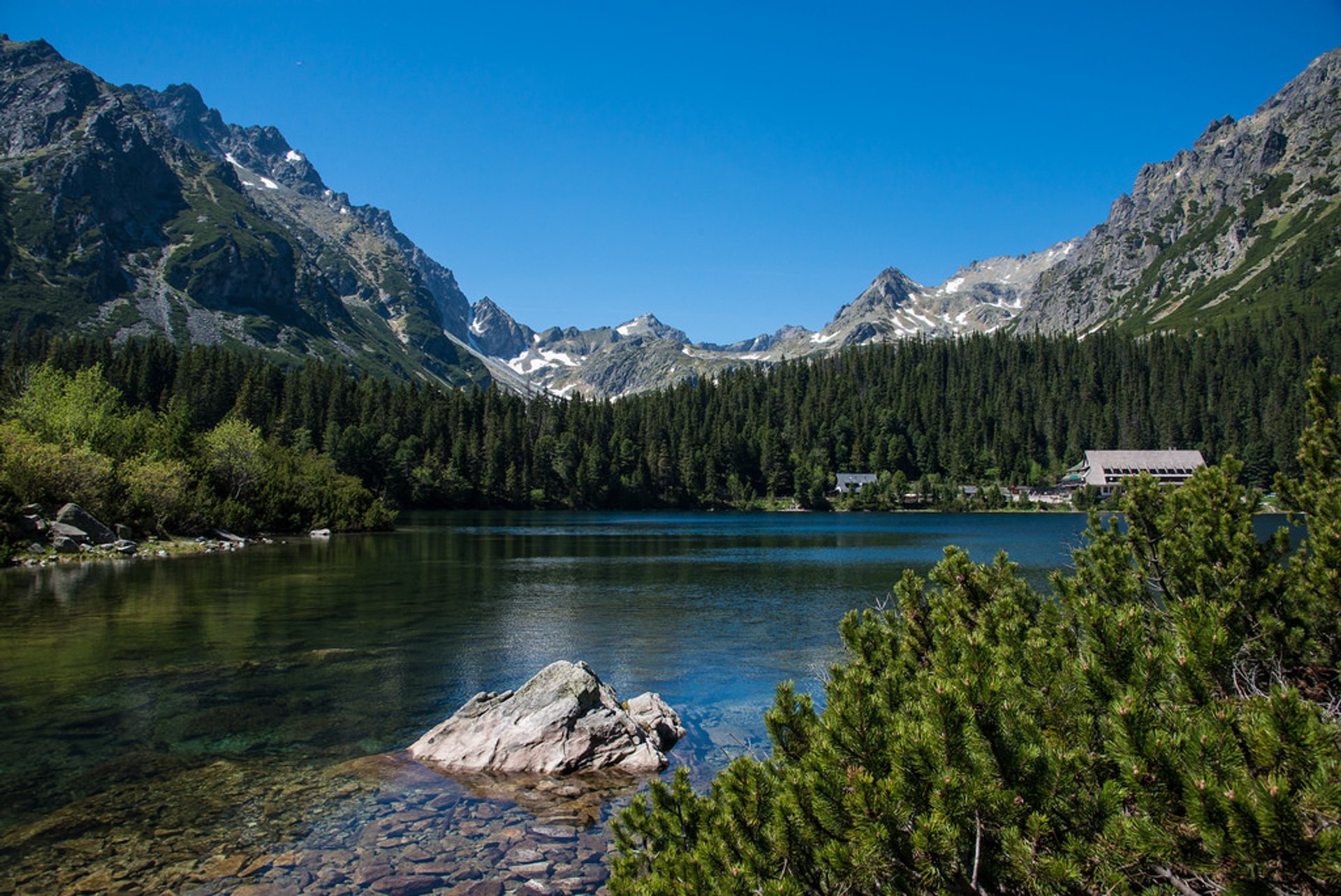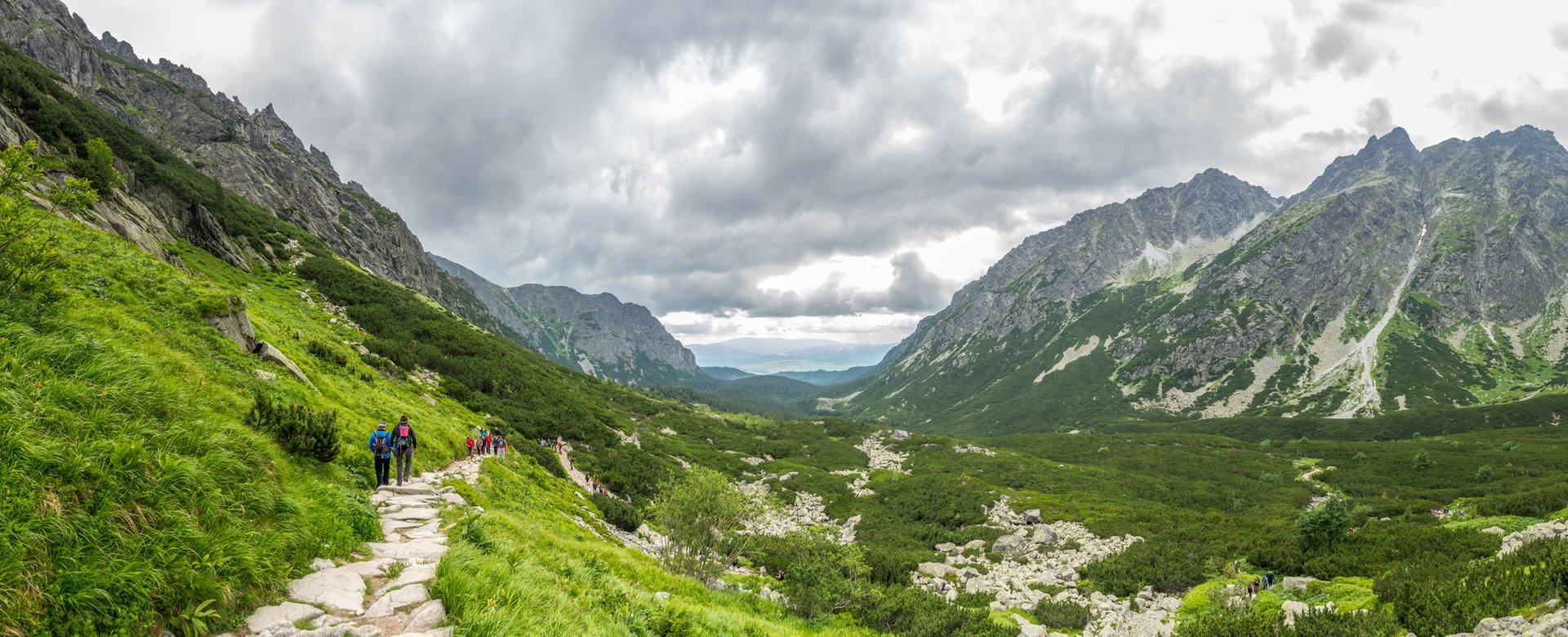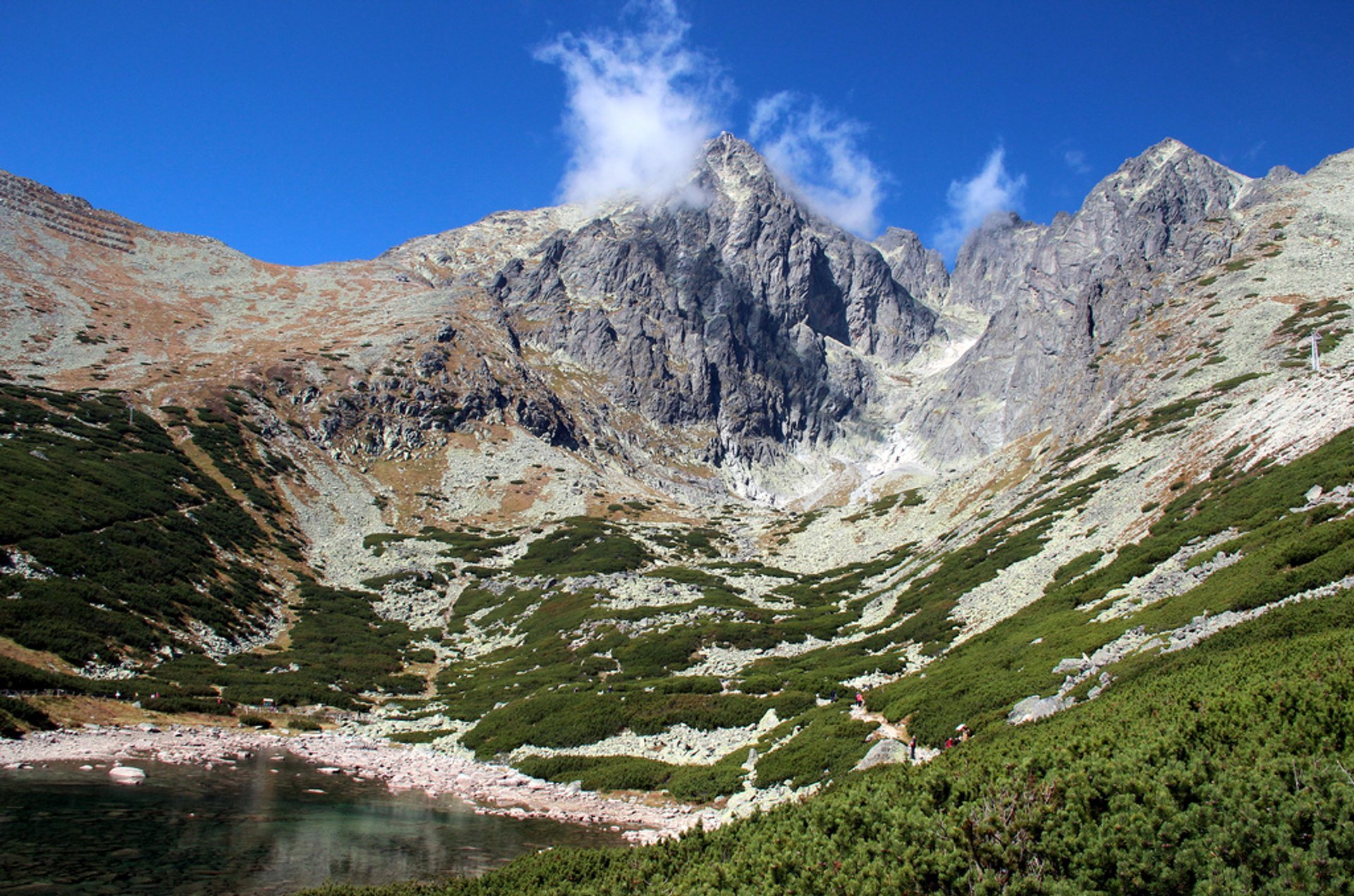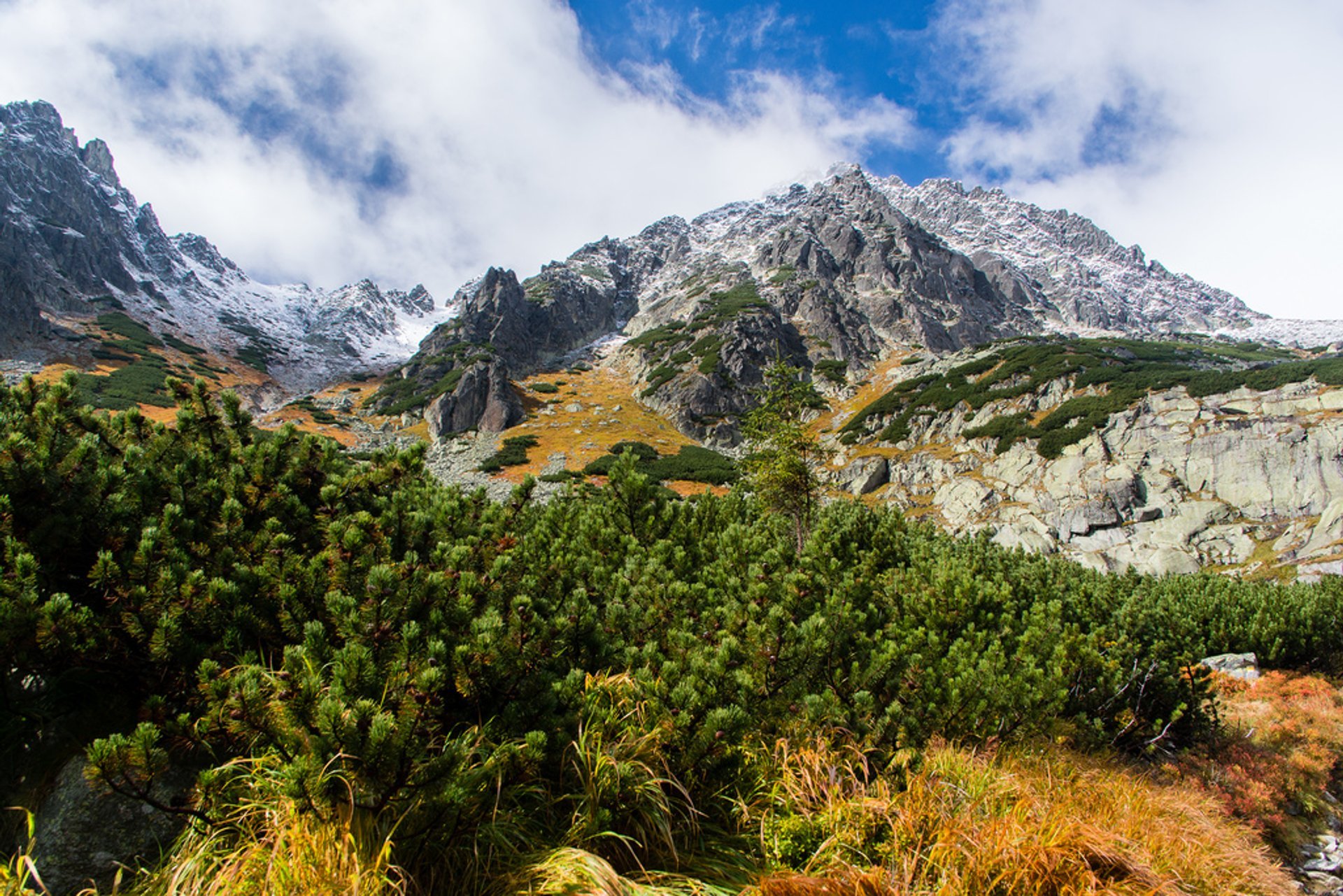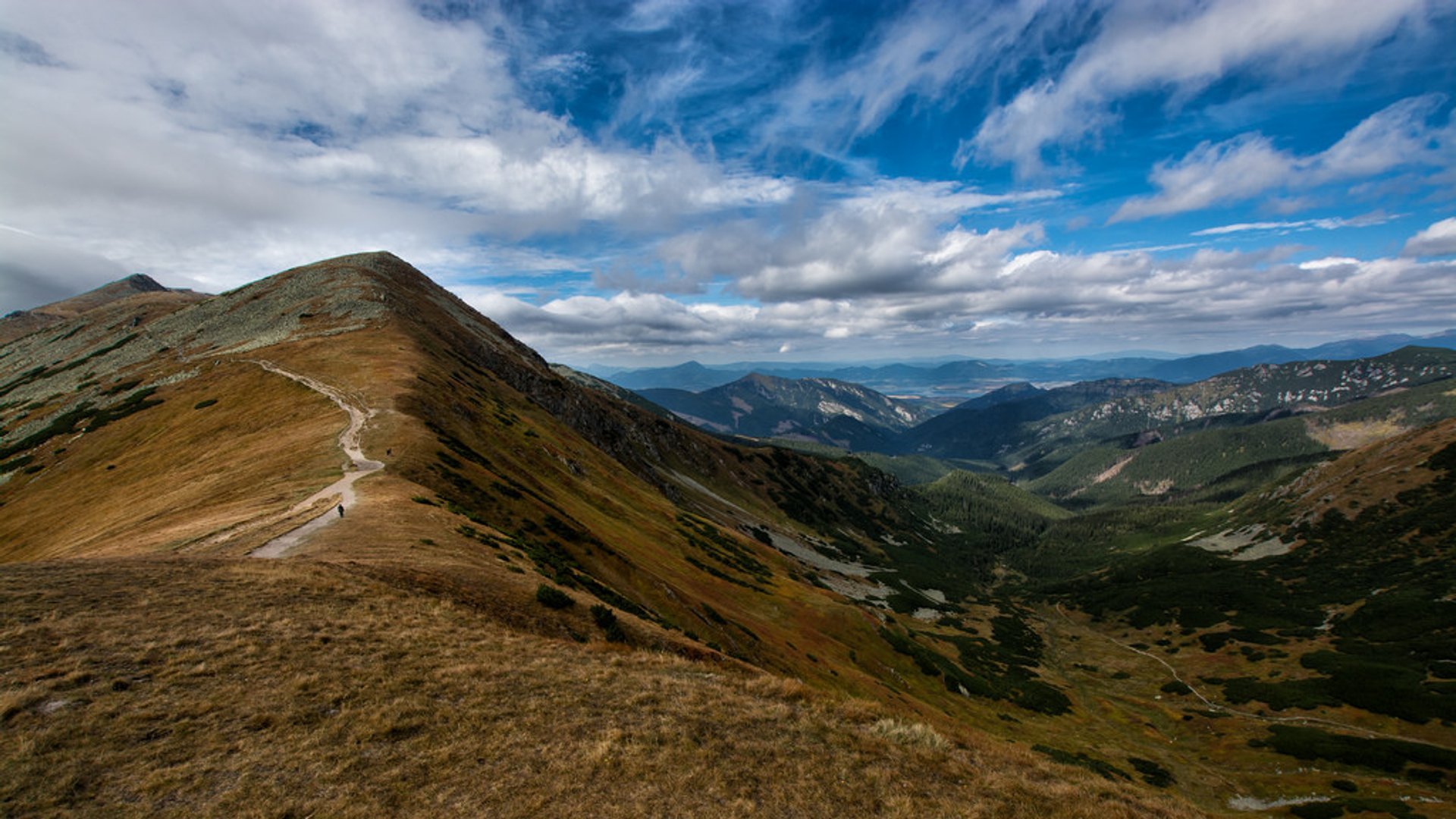 Slovakia's mountainous landscape provides many activities like hiking, trekking, and Nordic walking etc. The Tatra Mountains, located on the border between Slovakia and Poland, are well marked, with all necessary chains and ladders. It's suitable for any level hiker. You can choose a one-day hike or spend a night in unique huts that have to be booked in advance. Sometimes the weather conditions can be really bad, and it can be hard to find a cottage.
While hiking, you will be amazed by scenic views of mountains and beautiful waterfalls. You will have a chance to discover spectacular tarns, like Zelene Pleso, Veľké Hincovo pleso, Štrbské pleso, Popradské pleso and Skalnaté pleso. You can explore different valleys, namely Skalnata (Rocky) and Kačacia (Duck) Valleys.
Hiking in the Tatra Mountains is available all year round, although winter is preferred by skiers and snowboarders. The favourite season for hiking starts in May when the snow finally melts. Some of the alpine trails are closed from November to mid-to-end of June. Therefore, the very best season is between July and October. Autumn months are preferred as it's less hot outside, the weather is enjoyable, the air is fresh, and the probability of storms is much less than in other months. Summertime hiking can be a bit challenging due to crowds and heat. Still, it has a pleasant plus–wildflowers bloom is at its peak.
Find hotels and airbnbs near Hiking in the Tatra Mountains (Map)