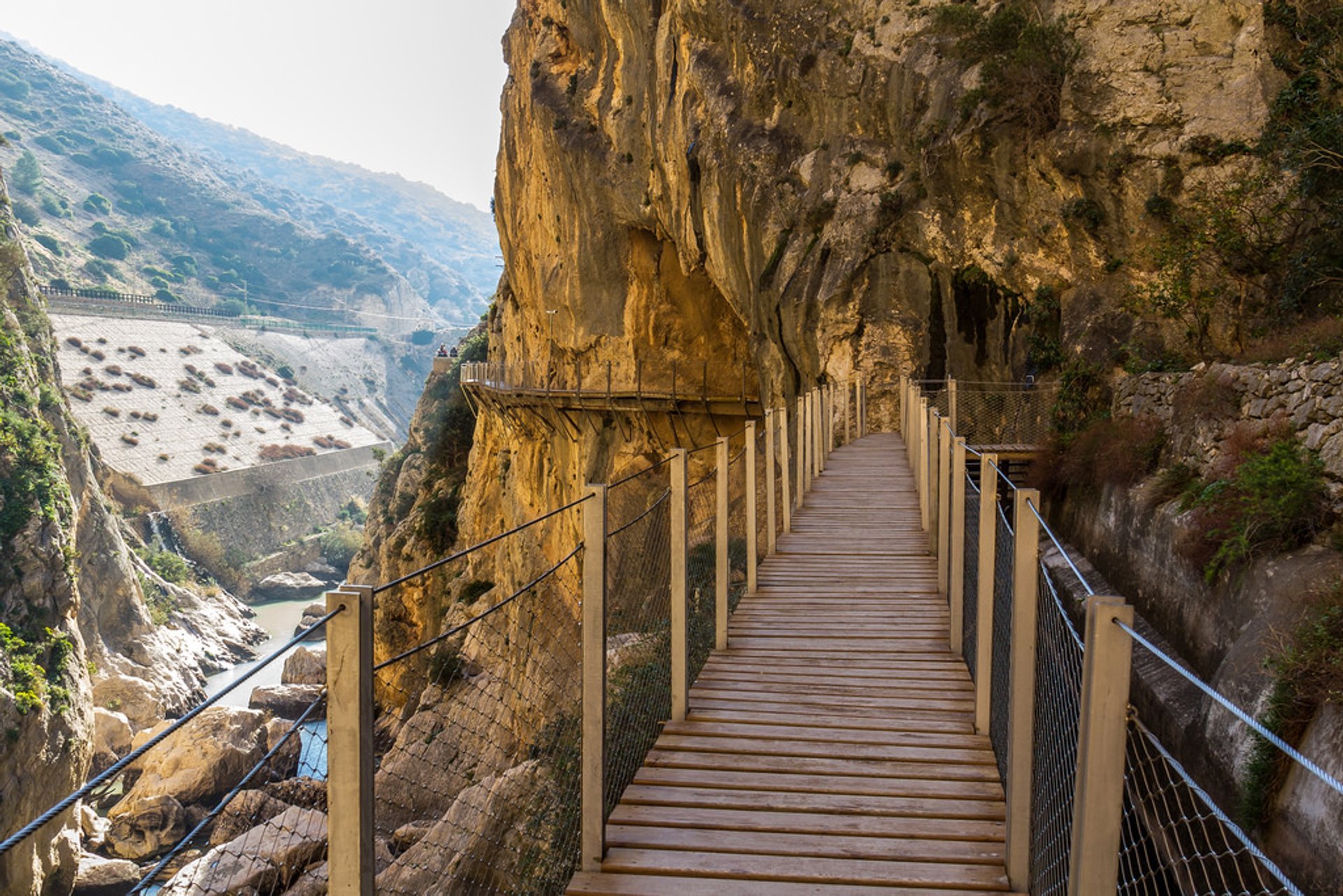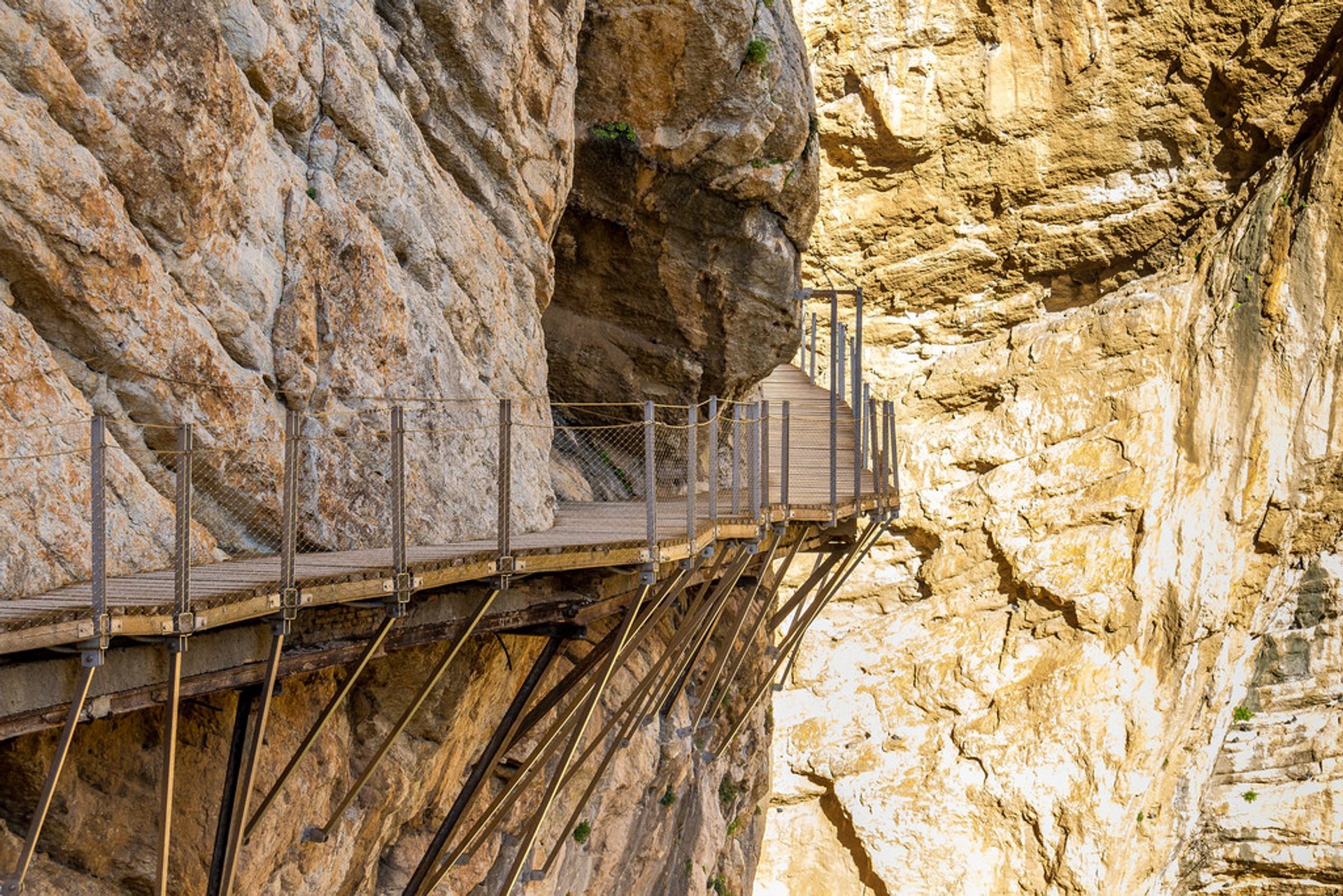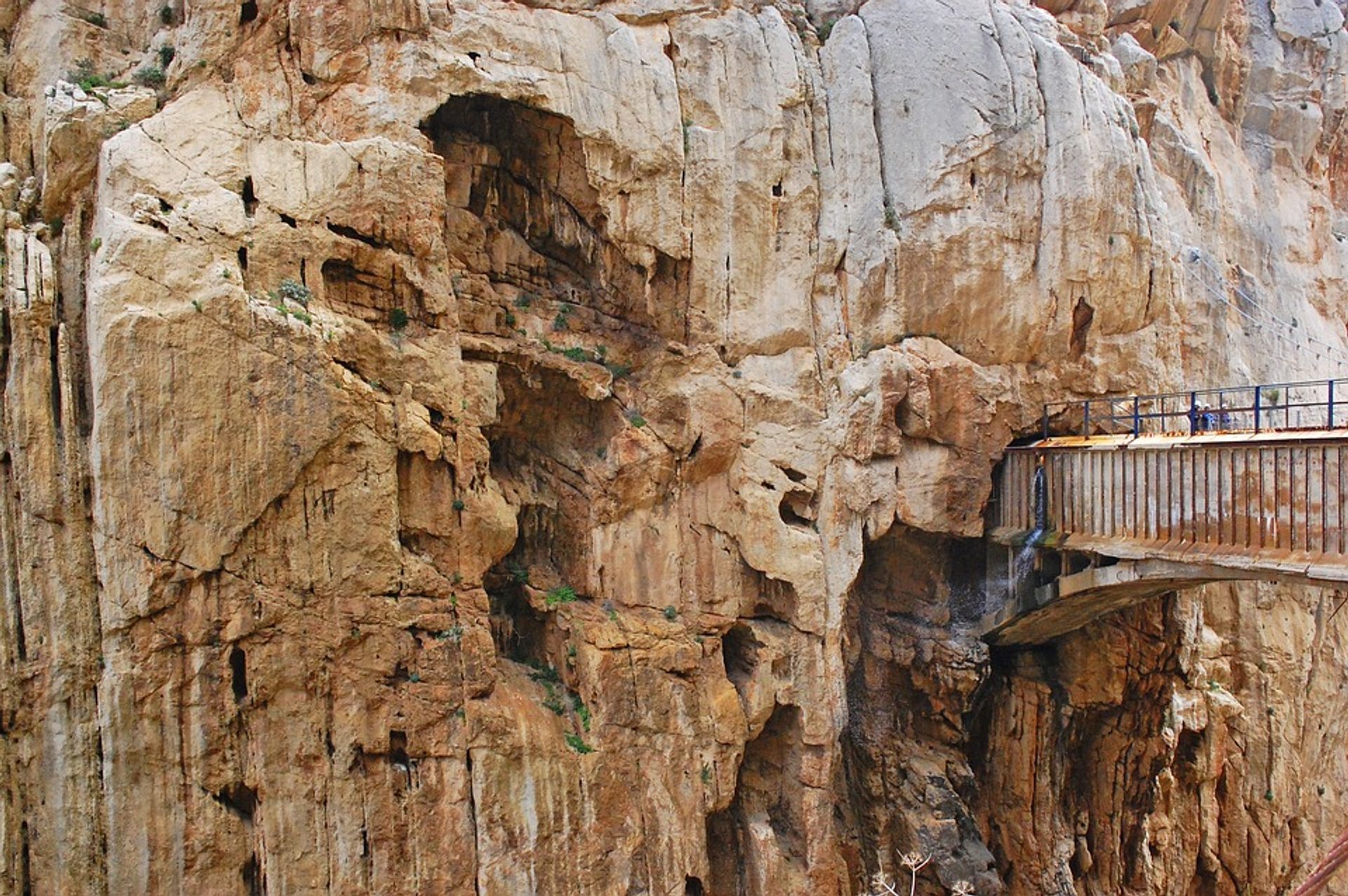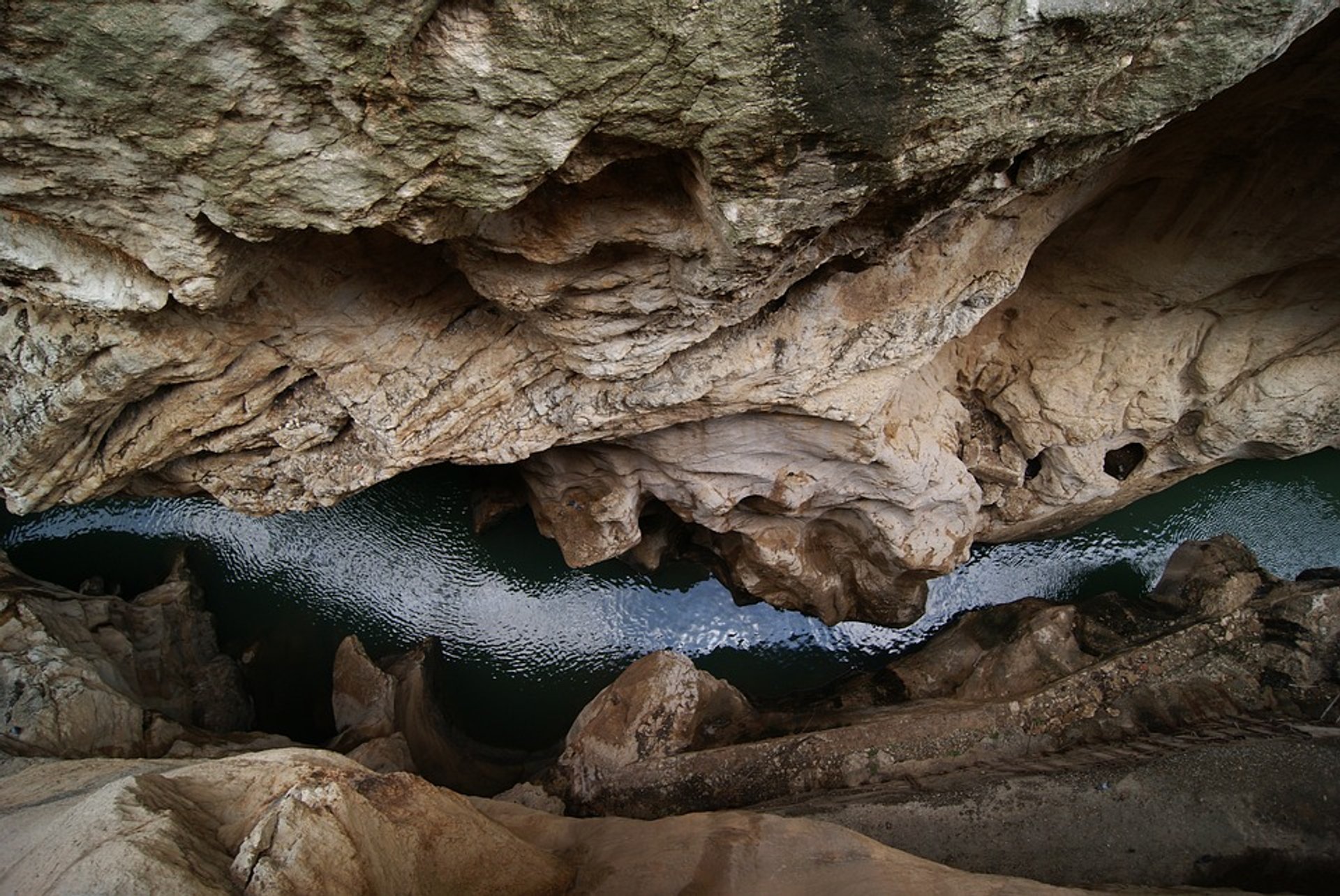 El Caminito del Rey (literally King's Little Path) is a passage, pinned along the bluff walls of a narrow El Chorro gorge in Málaga with a name abbreviated to 'El Caminito'. In the past, it used to be known as the "world's most dangerous walkway" as it caused five deaths.
The walkway had fallen into dilapidation and was partly closed for a decade. Four years of renovations gave life to the walkway, which reopened in 2015.
Caminito del Rey was built to deliver workers to the hydroelectric power plants at Gaitanejo and Chorro Falls, to provide for transport of materials, and to help release maintenance and inspection of the channel.
Some of the scenes of 'Von Ryan's Express' were shot at the confluence of the railway and the gateway. Spanish thriller 'The End' was also filmed on the Caminito.
The El Caminito hike is eye-catching from the start in Count of Guadalhorce Reservoir to its end at El Chorro Dam. It is located in one-of-a-kind natural surroundings, the path stretches between canyons, two gorges and a large valley.
The hike is doable year round. The path is closed on Mondays, at Christmas (December 24, 25) and New Year (December 31, January 1). The opening hours differ depending on the season: in the winter season (November–March) 10 am to 2 pm; in summer season (April–October) the walkway is open from 10 am to 5 pm. One can enter every 15 to 30 minutes.
Find hotels and airbnbs near El Caminito Del Rey (King's Path) (Map)