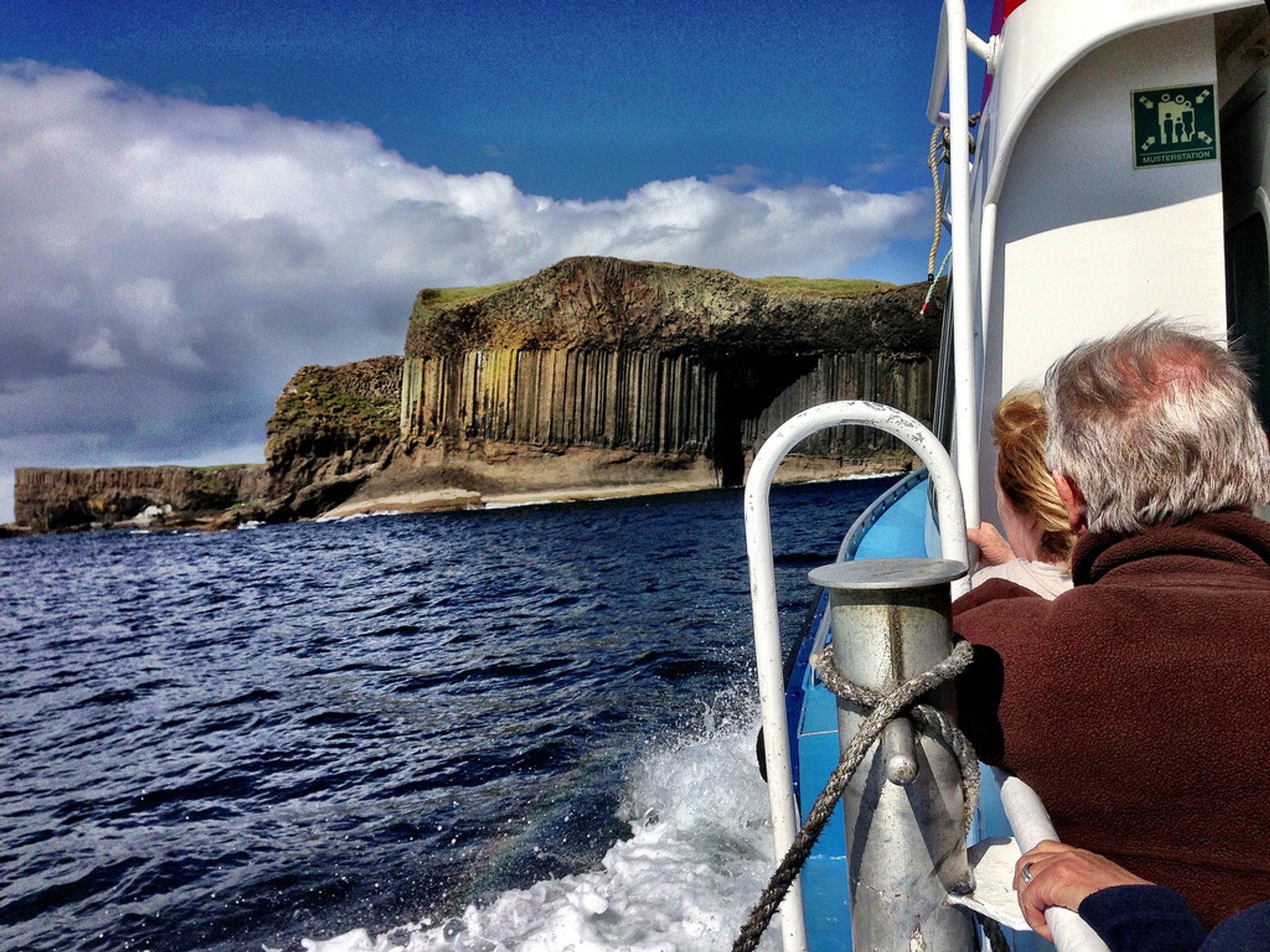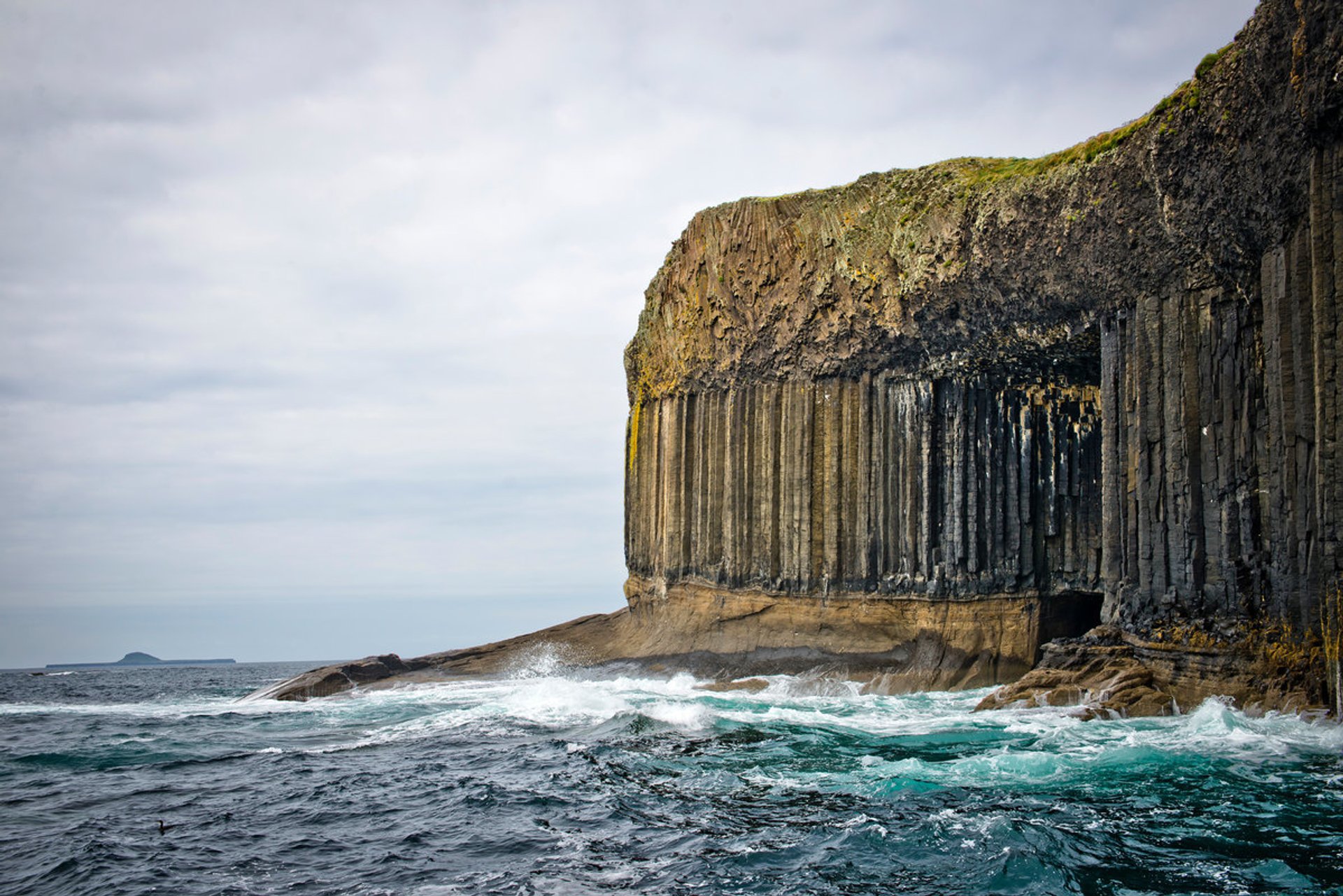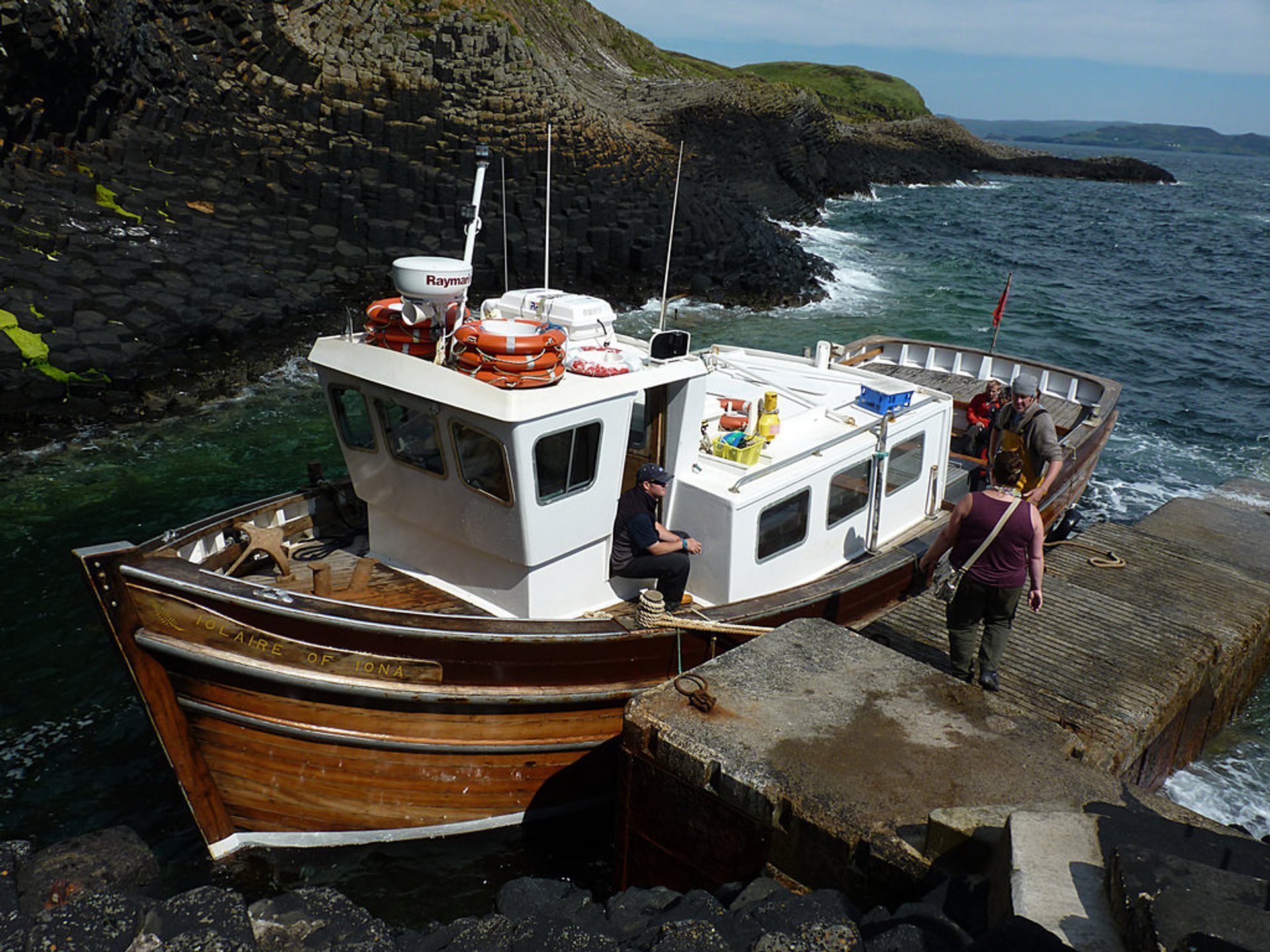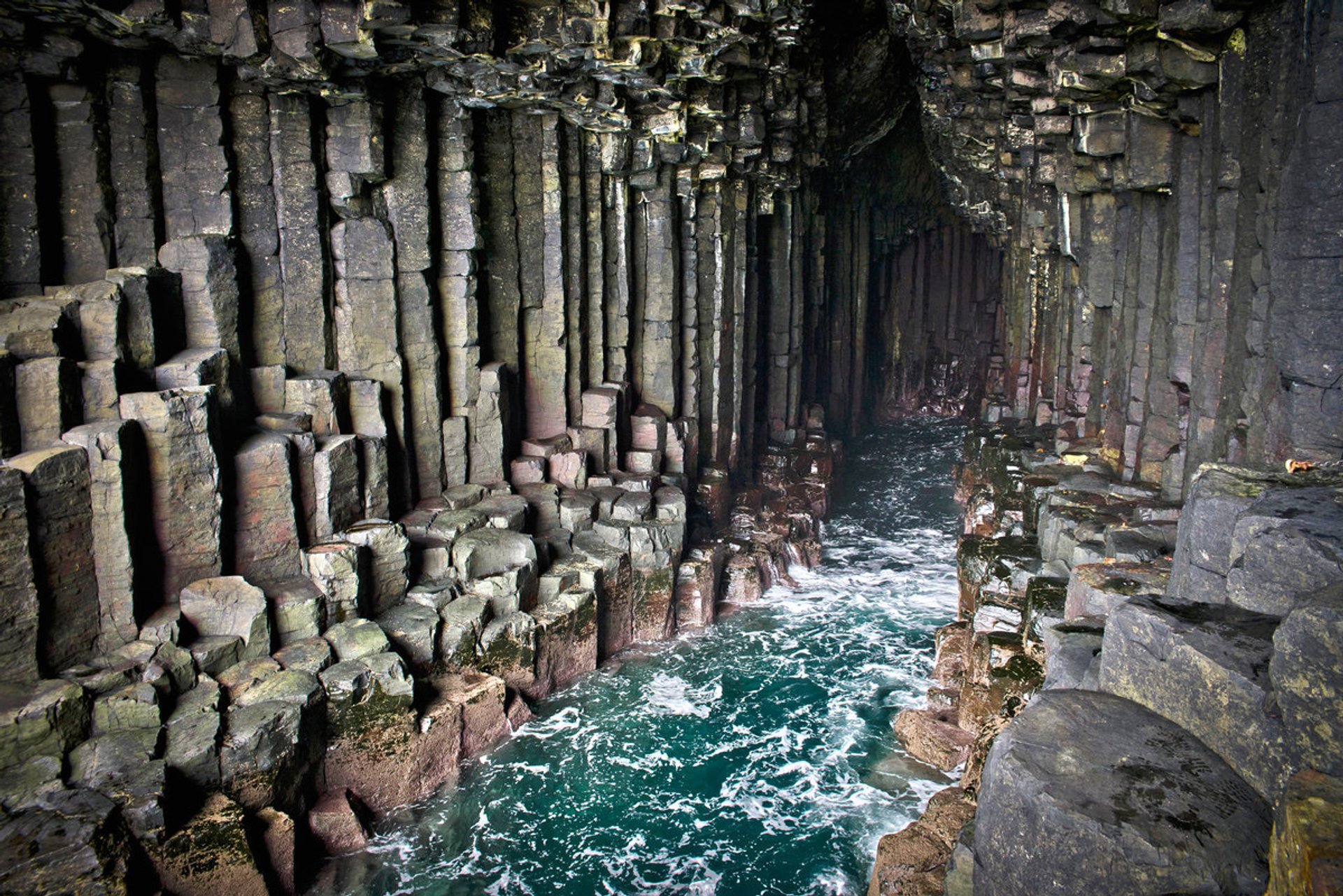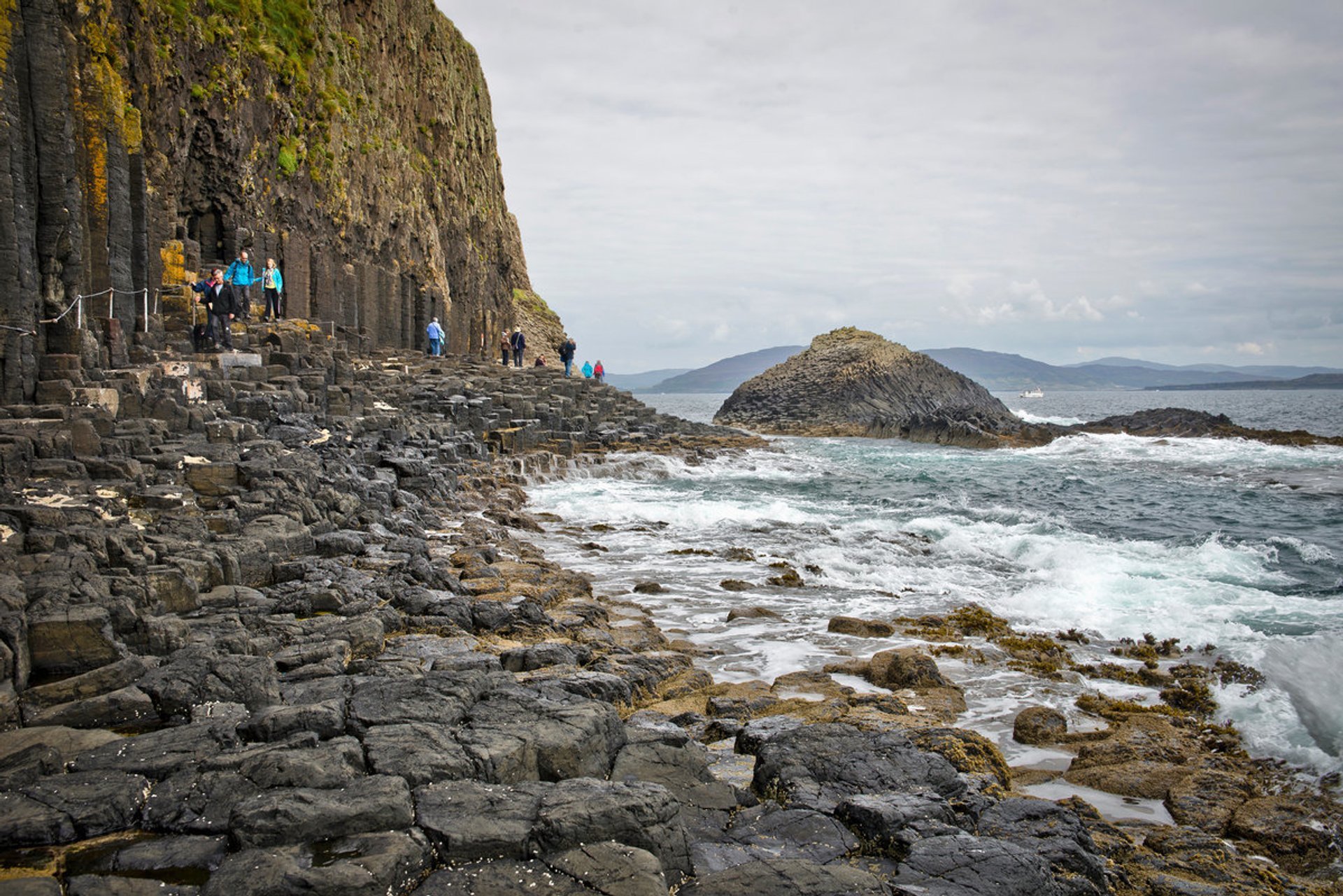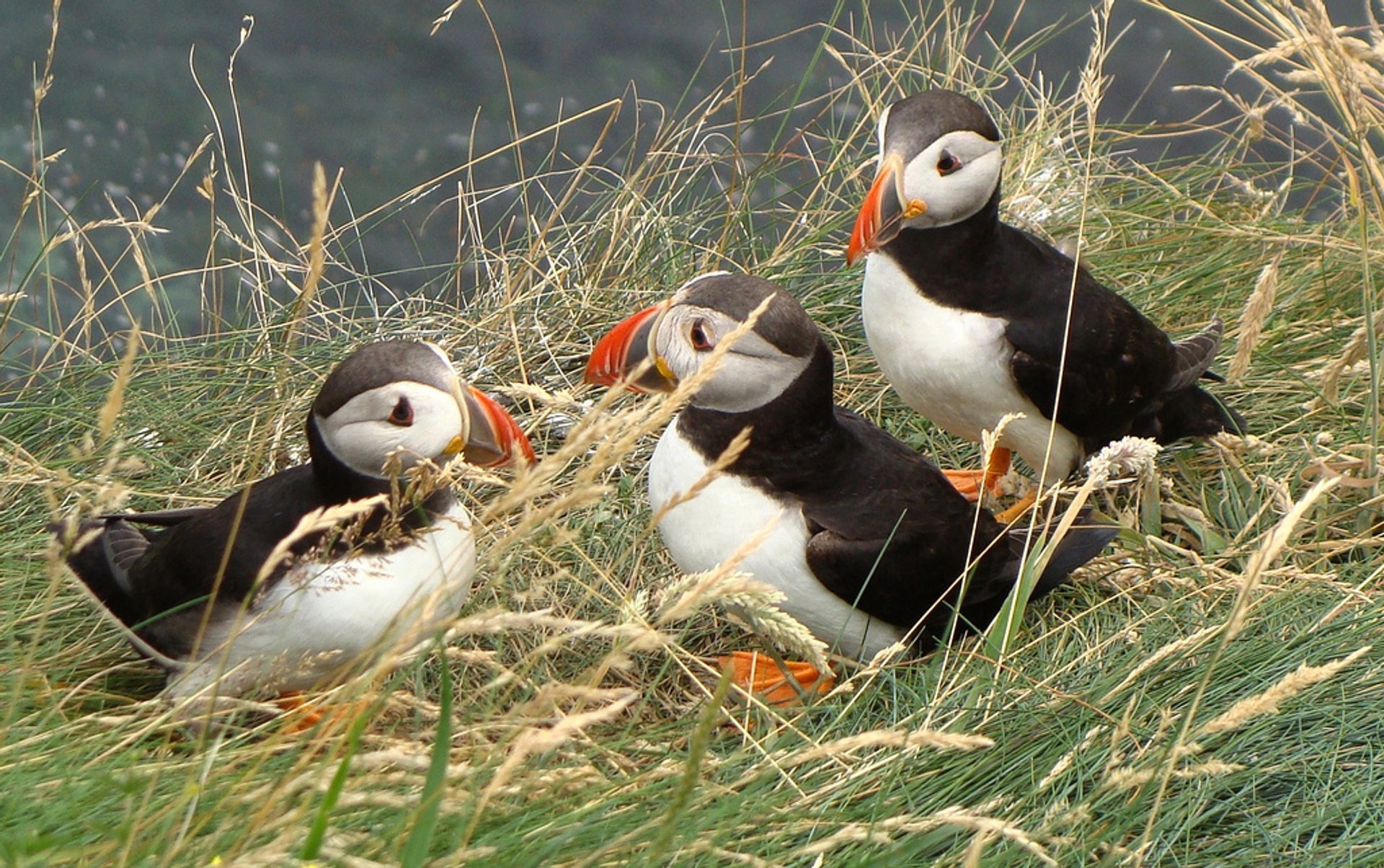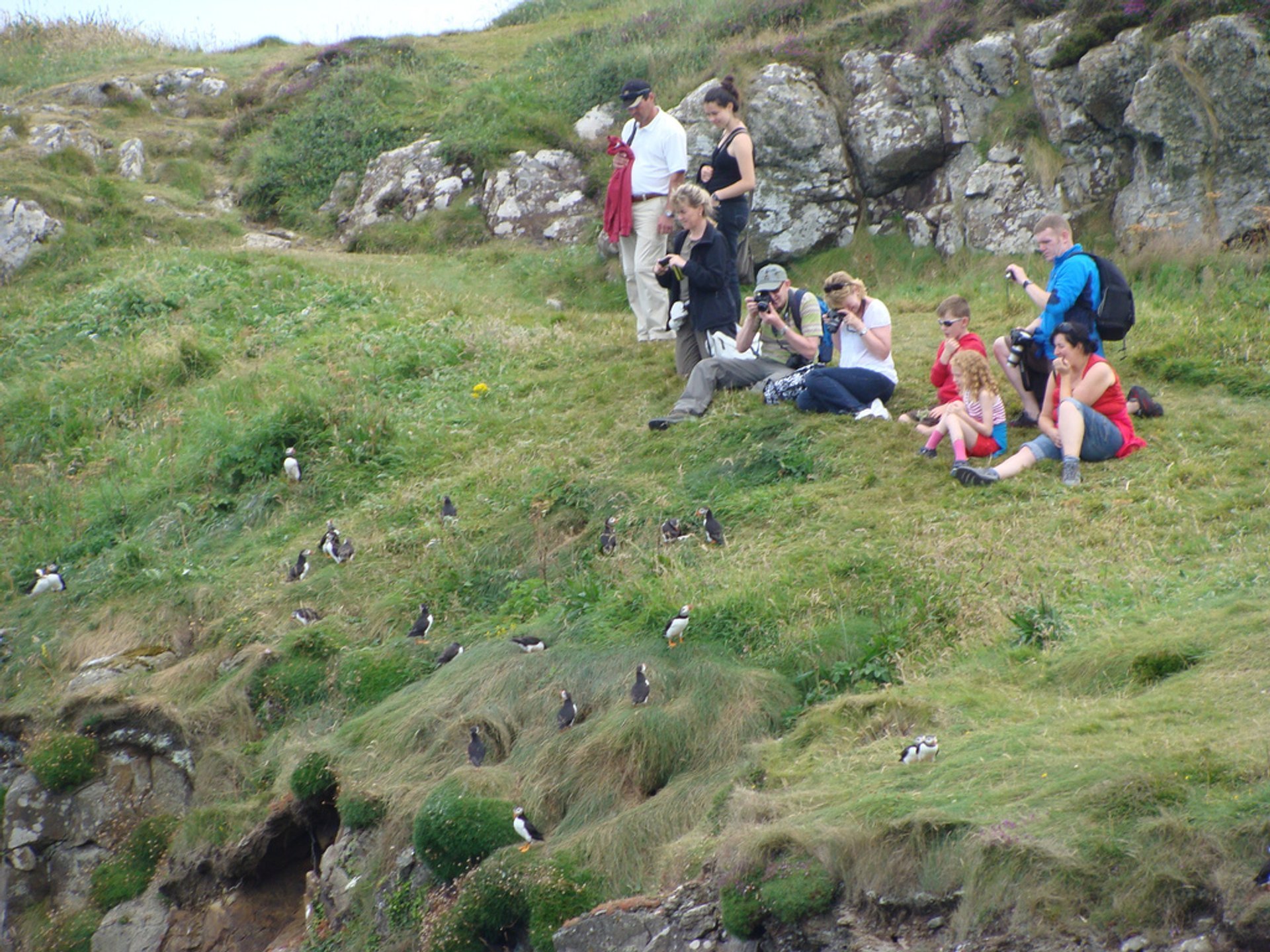 Staffa is famous for its population of cute puffins inhabiting the north of the island. However, the amazingly shaped Fingal's Cave is considered an even more popular attraction. Its hexagonal basalt pillars produce an impression of being carved by sculptors.
The cruise boats set off to Staffa from two south-western points on the Isle of Mull—Iona and Fionnphort. The trip itself is quite a wildlife safari, as the one hour trip promises encounters with dolphins, sharks, and a variety of seabirds.
Observing the puffins is a real delight: you do not have to hide, on the contrary, the birds feel more comfortable in the presence of humans as we scare off their greatest enemy the seagull. When the cave is accessible from April to October, the best time to observe puffins is from early May to early August during their breeding season.
Find hotels and airbnbs near Cruise to Staffa (Map)