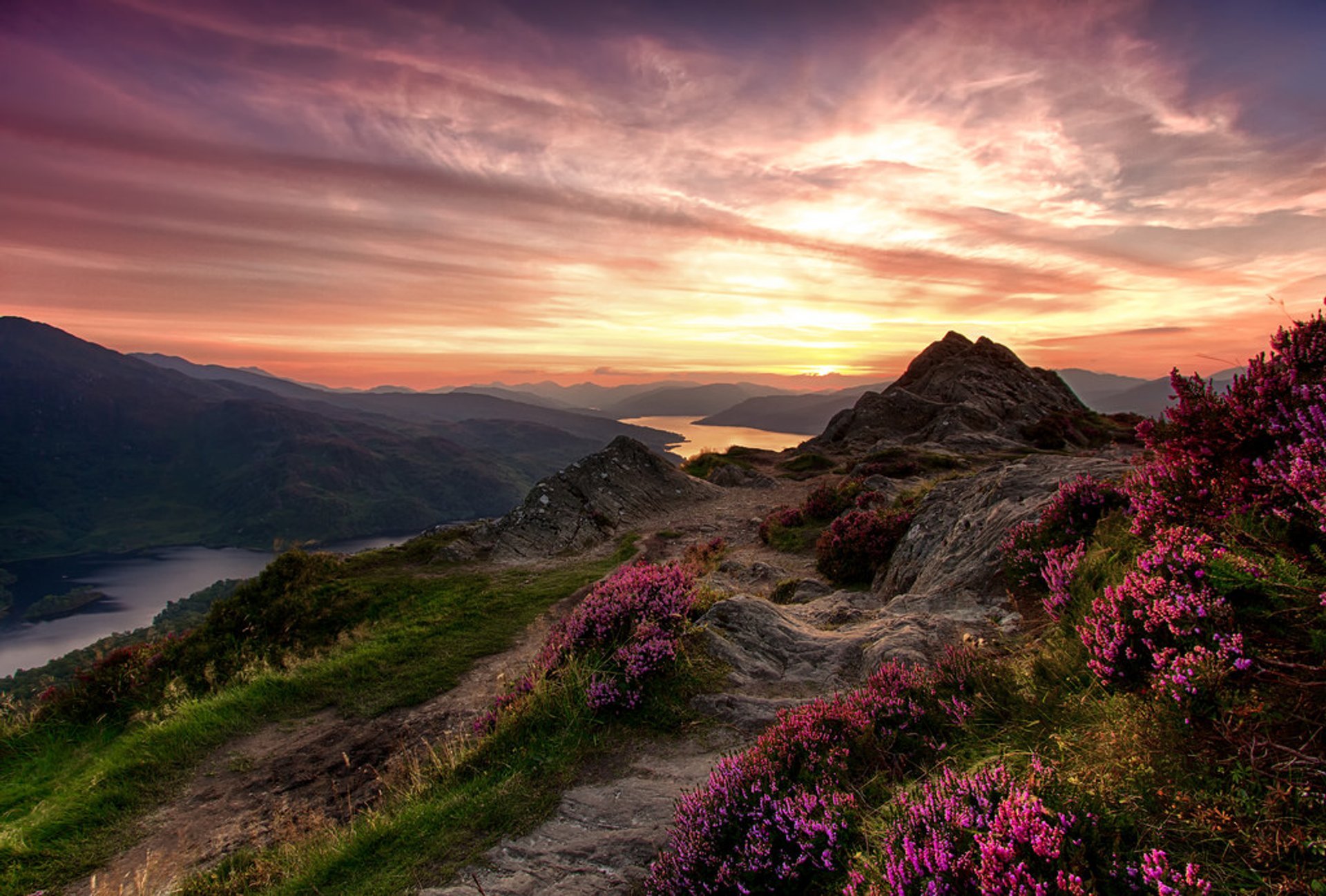 Show accomodations nearby
Glorified in Scottish folklore, poetry, and songs, heather is already a part of local culture. The often severe conditions of Scotland do not scare off the enduring beautiful plant, and it thrives equally well in damp and dry climates, survives cool temperatures, and thrives in infertile soils. This perennial evergreen shrub is found in Scottish wetlands, pine, birch, and oak forests, in heathlands, dry fields, and large open areas. The heather blooming season is late summer, with the prime month being August.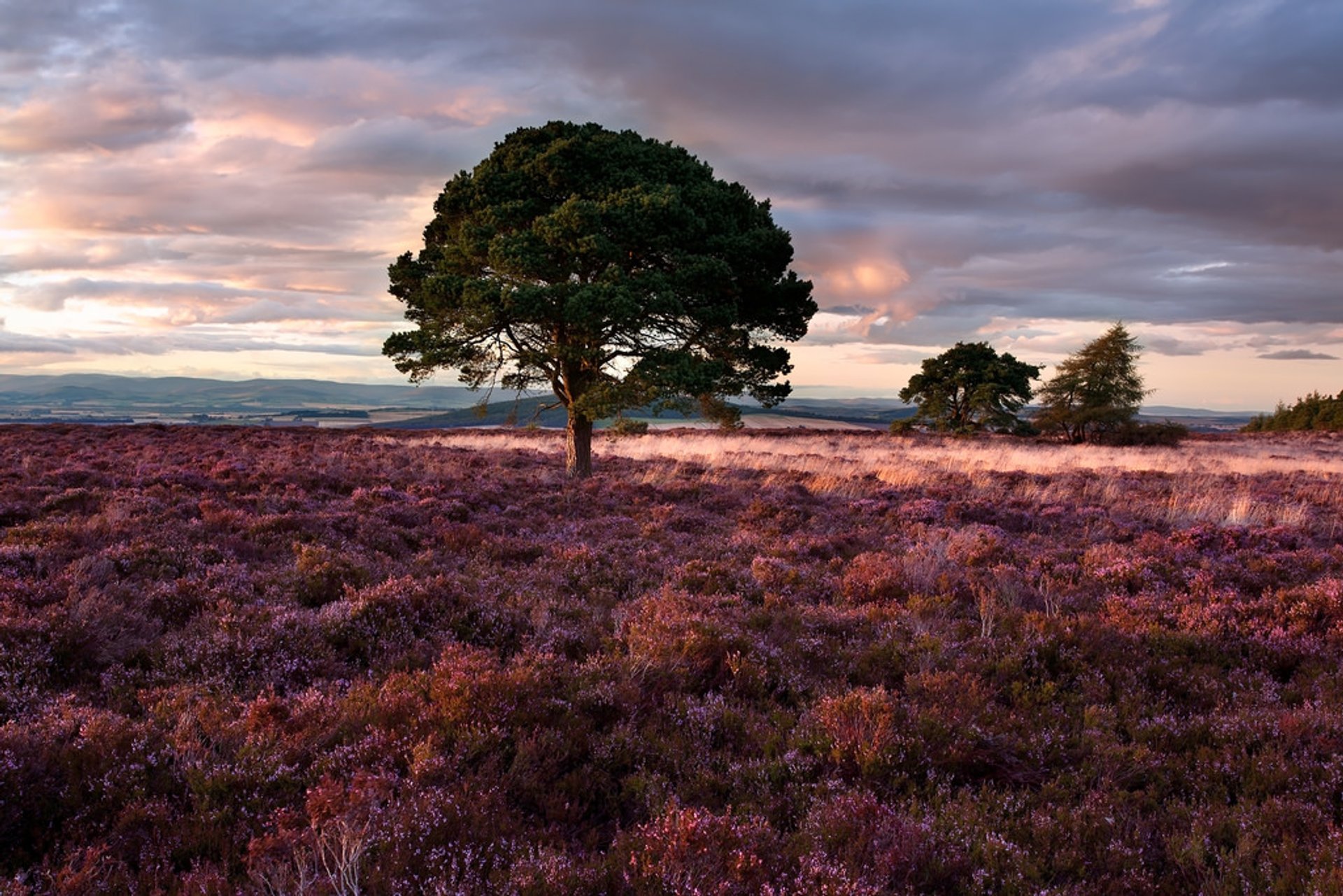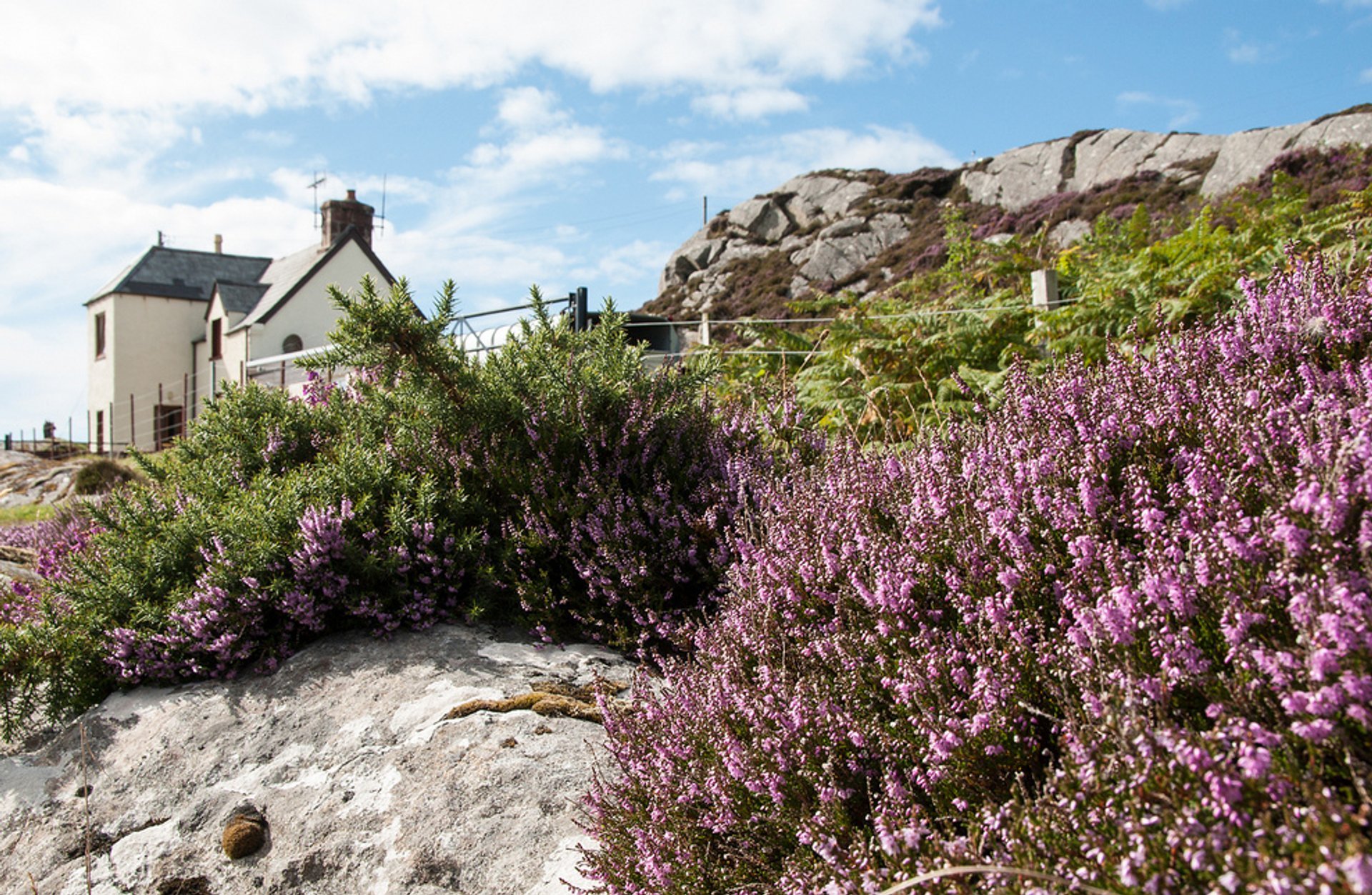 There're lots of places to spot the blooming heather. Stunning heathery spots close to Edinburgh are found on the Lammermuir Hills and Pentland Hills. Besides, heather thrives on exposed slopes up the coast from St Abbs at the Scottish border with Northern England. Another location is at the Mugdock Country Park which is close to Glasgow. In addition to coastal moorlands, the bloom also likes the woods around Cairngorms National Park, and especially near Boat of Garten.

Find hotels and airbnbs near Blooming Heather (Map)
Blooming Heather Featured in