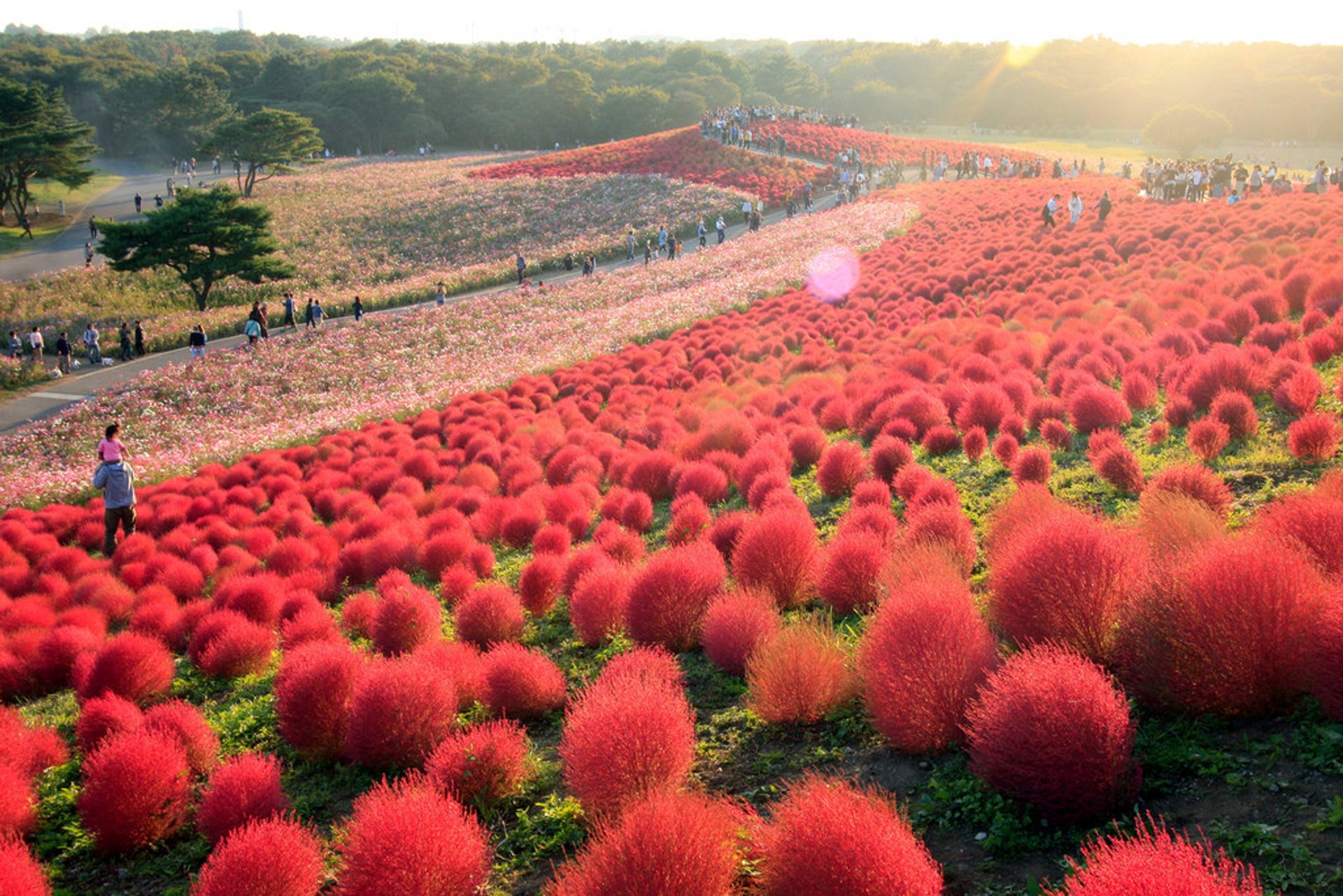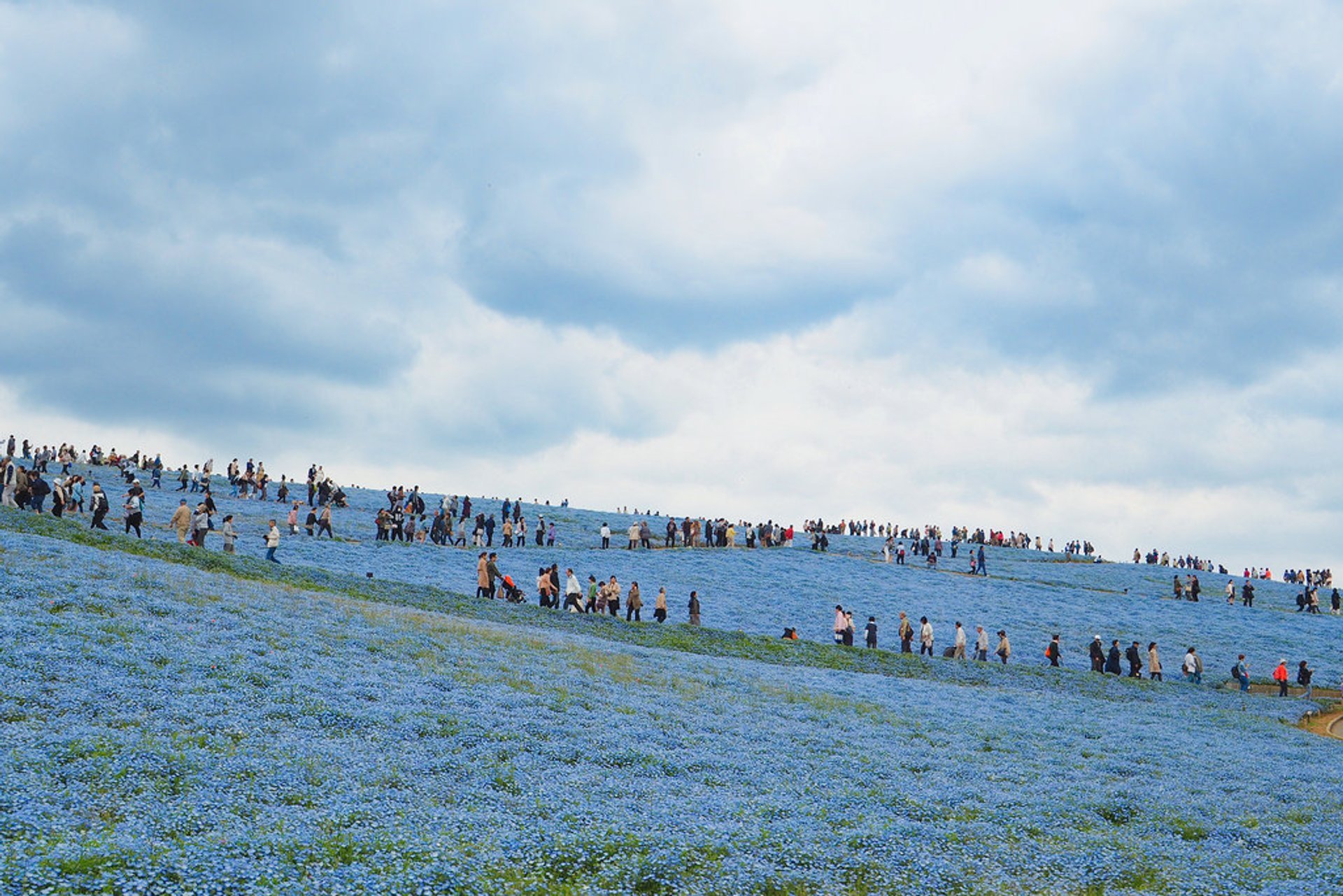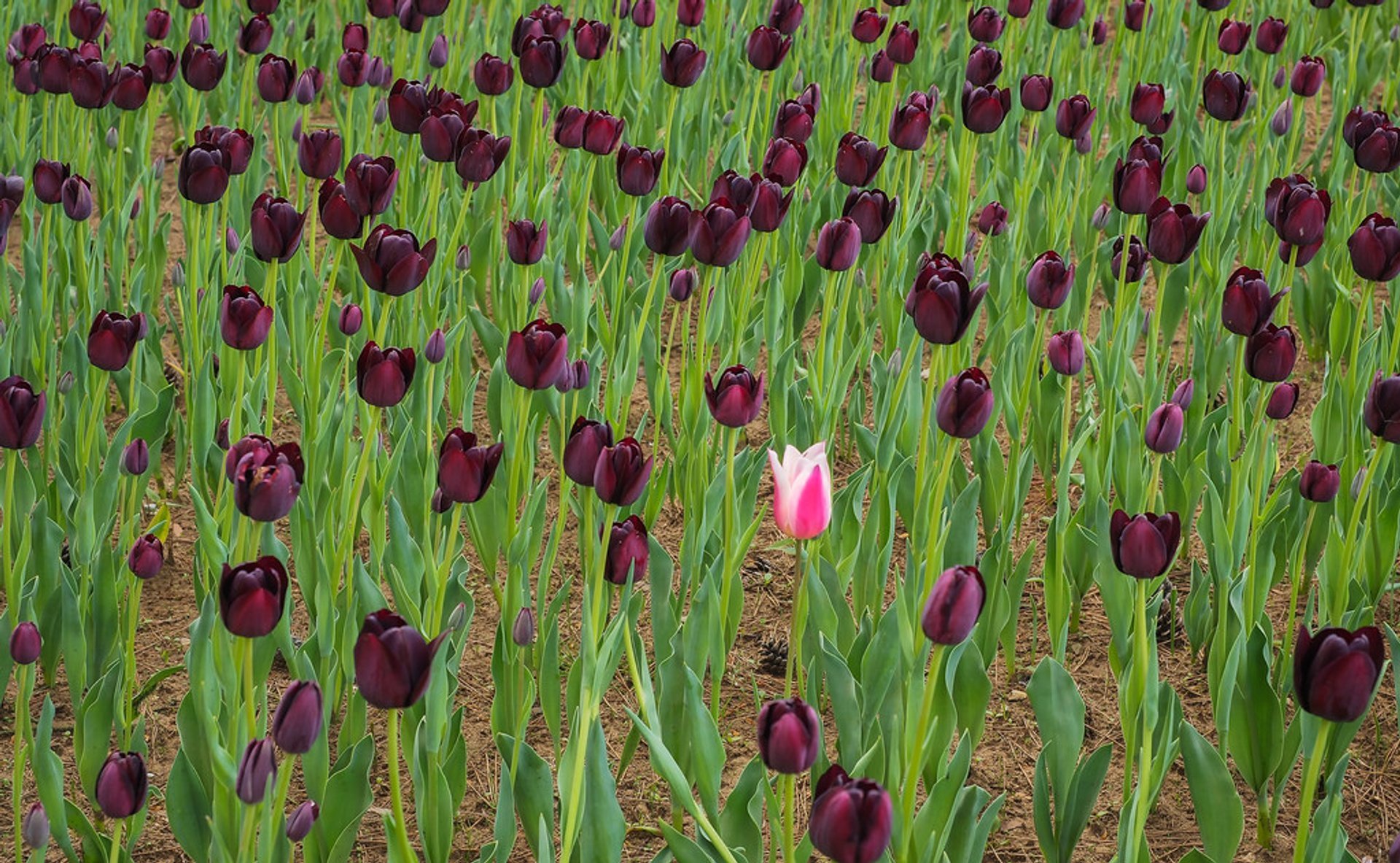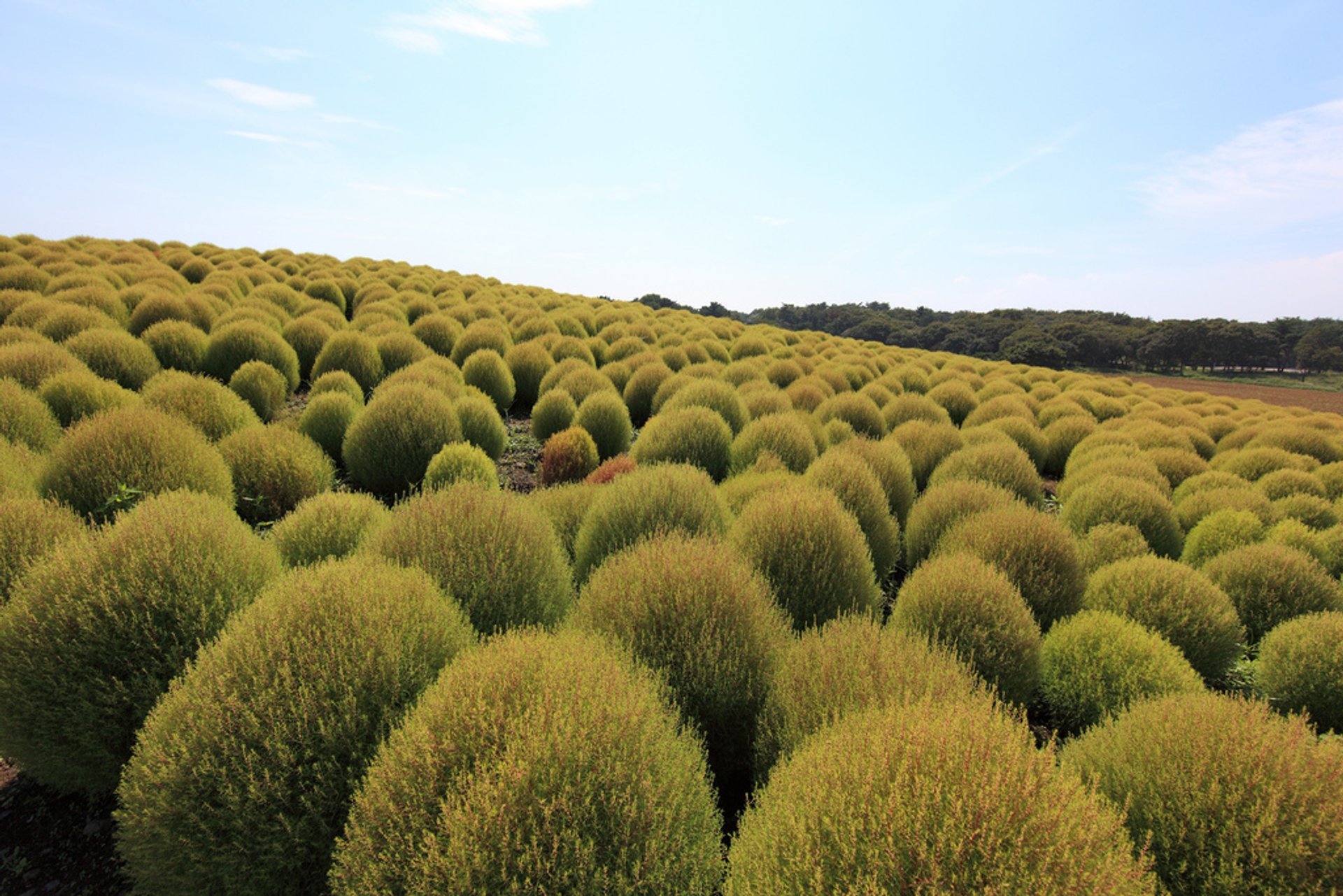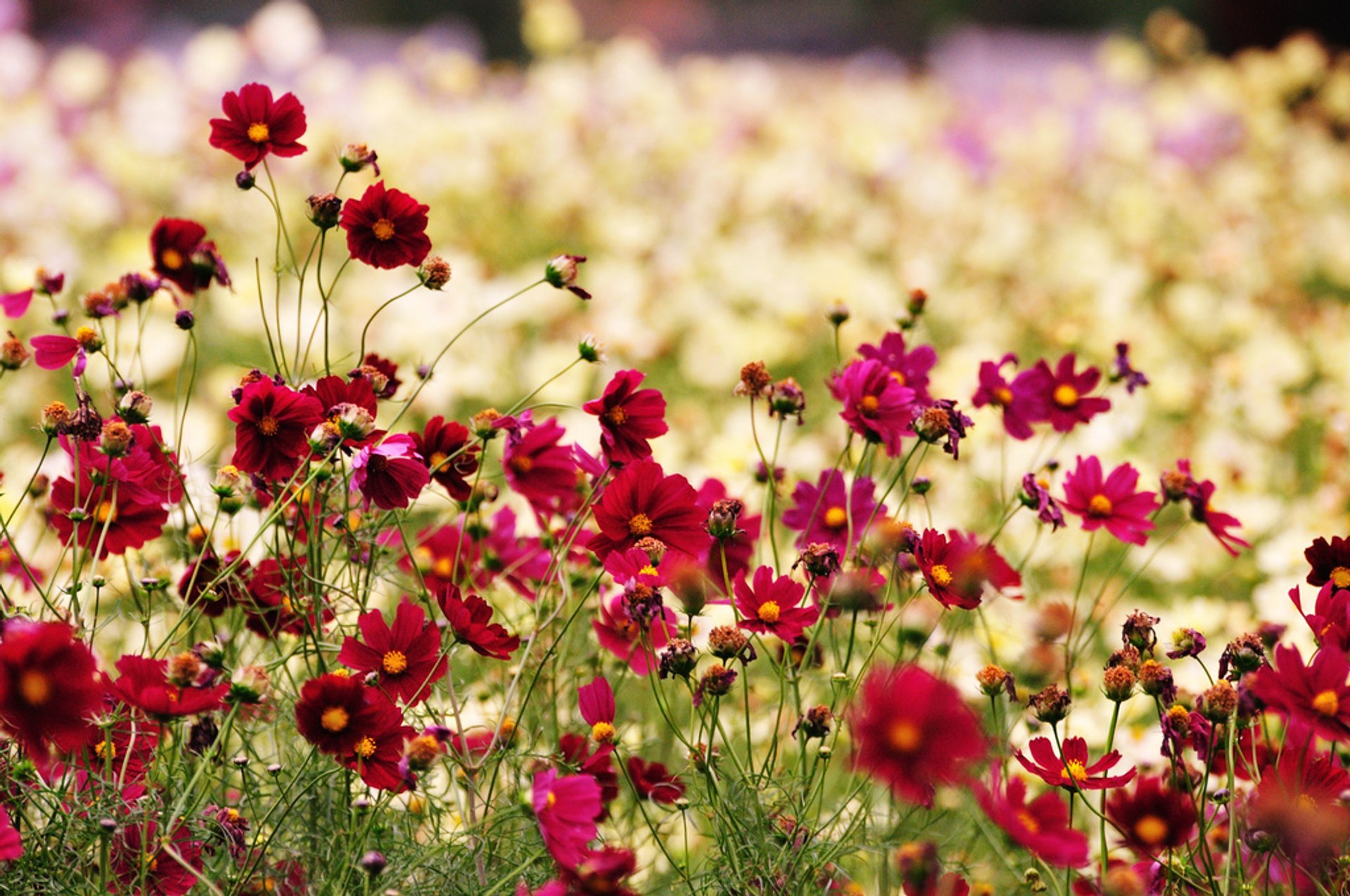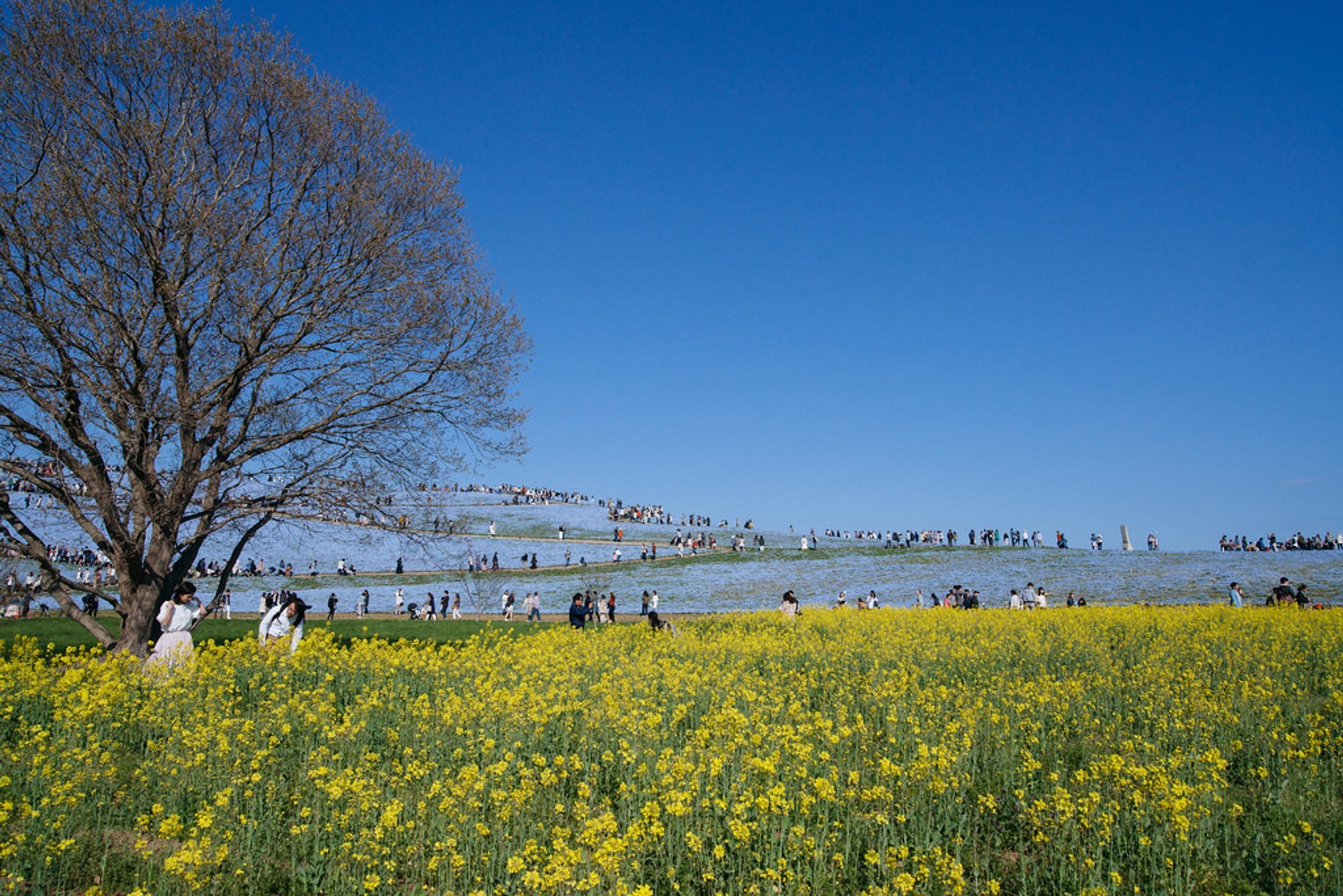 The beauty of Hitachi Seaside Park in Ibaraki prefecture spellbinds. Travellers from around the world to take in the jaw-dropping views. Millions of unbelievable seasonal flowers—that's what makes a picturesque landscape of Hitachi Seaside Park so special. Baby blue eyes, cosmos, sunflowers, kochia bush—the diversity of flowers is amazing.
Nemophila blooms annually from April to May. After they blossom they start to pale, so you'd better come during the Golden week from April 29th to May 5 to see millions of nemophila blue. Sometimes baby blue eyes continue blooming until the second week of May, but they are not as fresh as earlier.
Apart from the nemophila, tulips are in a full bloom at the Park during this season.
The main attraction at Hitachi Seaside Park during the summertime are green kochia and sunflowers which are at their best in mid-August. The green kochias grow until the end of September to early October when they change their colour into bright red. This is photographers' most sought plant. After two weeks of blooming, red kochia turns brown and then dies.
Autumn season is also popular for cosmos blooming.
Generally, the blooming season stretches from late March through early November. Late spring (April–May) and early autumn(September–October) are the best time to visit for the greatest flower abundance. But, this is also the most crowded time. So try to arrive before 08:30 am to get a good position in the queue before the opening time.
Without the flowers, Hitachi Seaside Park is just a regular park. If you are coming during the off-season, you can make your visit brighter by checking out the amusement park.
Find hotels and airbnbs near Flowering in Hitachi Seaside Park (Map)