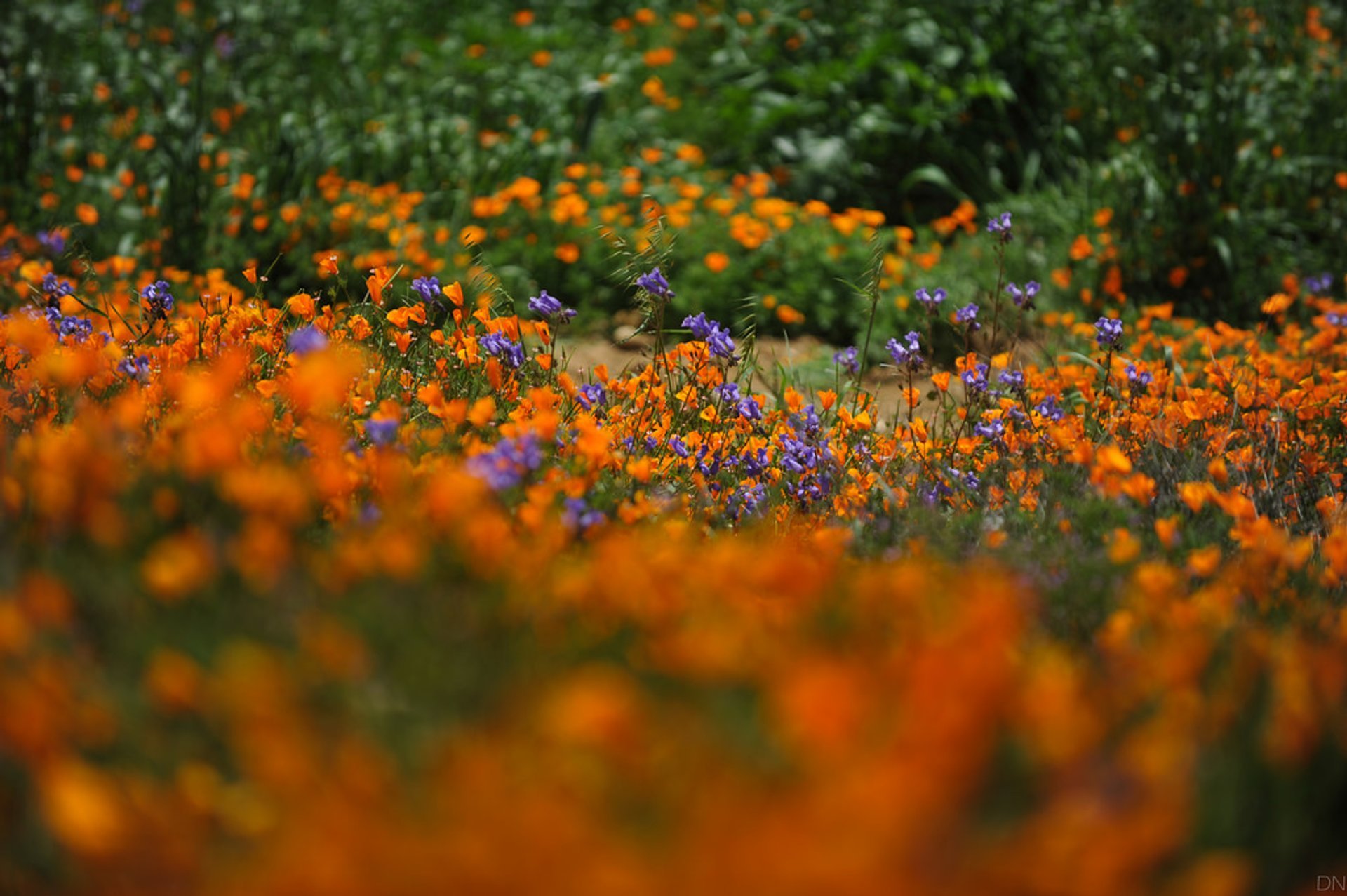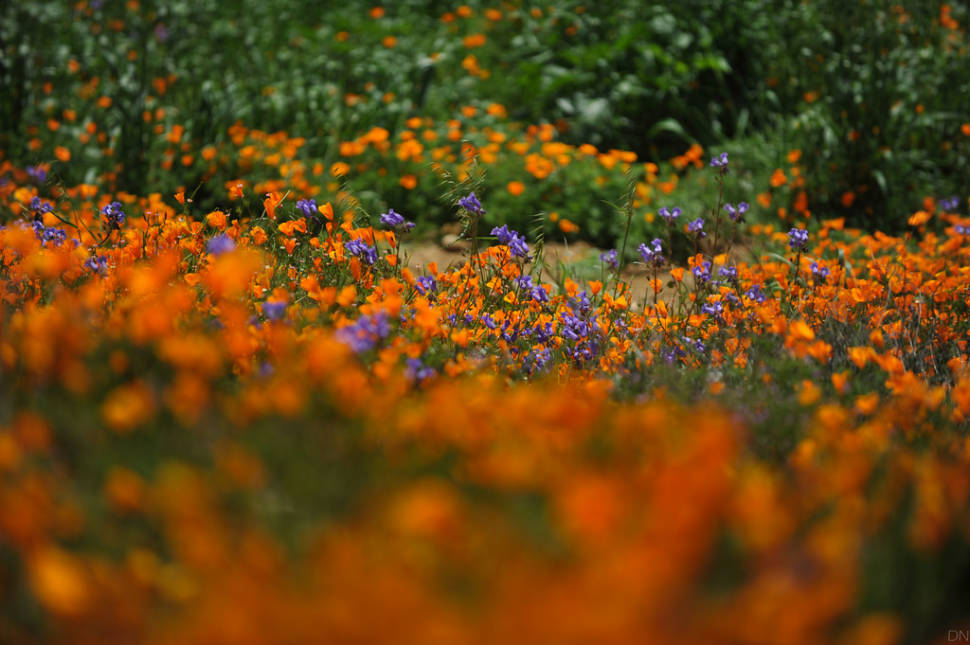 The Chino Hills State Park is an hour and a half drive from Los Angeles and is best known for its beautiful poppy fields. You can see the chic poppy field already from the road to the park and on the easy Upper Aliso Canyon Trail. In addition to poppies, the area boasts other wildflowers, such as violet owl clovers, lupines, and dozens of other field plants.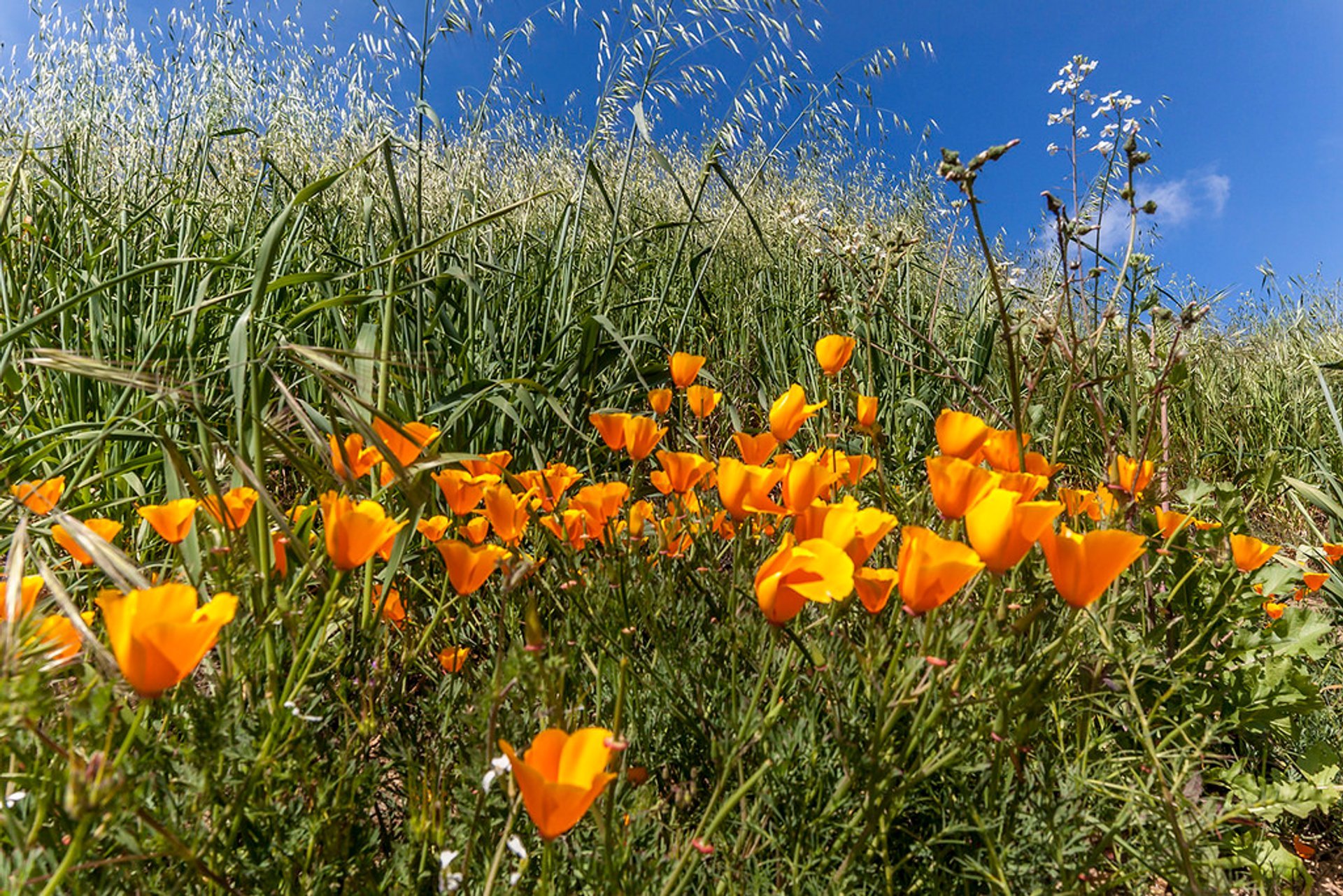 Although the poppy flowering season is February to September, the most intensive flowering month is March. The season of flowering depends on the amount of precipitation during the winter. Poppies bloom during a week or two. The California poppy is so popular there are national holidays held in honour of the flower: Poppy Day (April 6) and Poppy Week (May 13-18).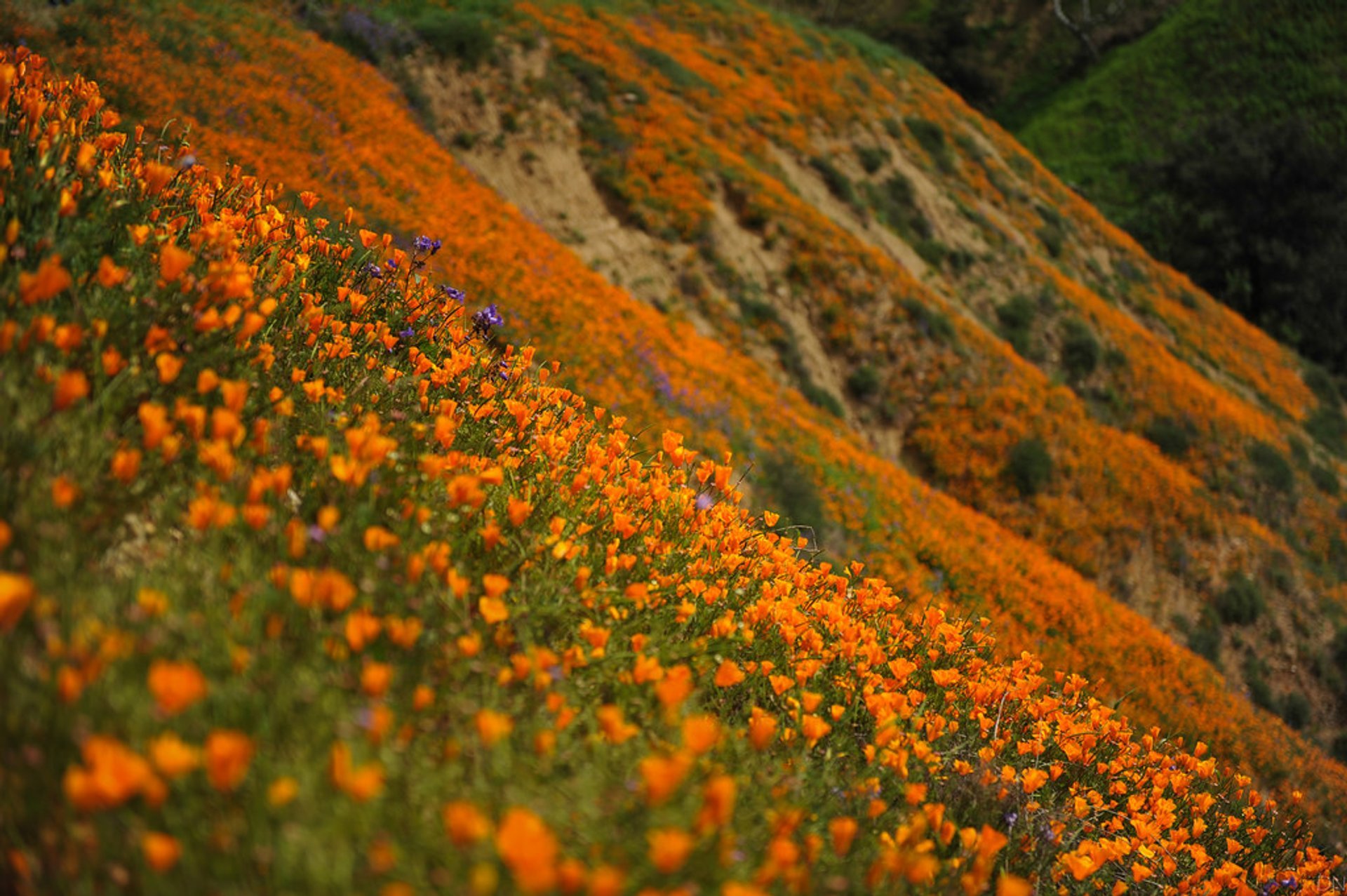 Another place worth exploring is just a short drive from Orange County and called Walker Canyon. The trail to the canyon begins at Lake St. and Walker Canyon Rd. The path is easy and well-maintained not to mention stunning fields of poppies surrounding it. Walker Canyon poppy fields have become very popular in the last years, so it's better to plan your trip during a weekday.
Poppy Bloom at Chino Hills State Park Featured in