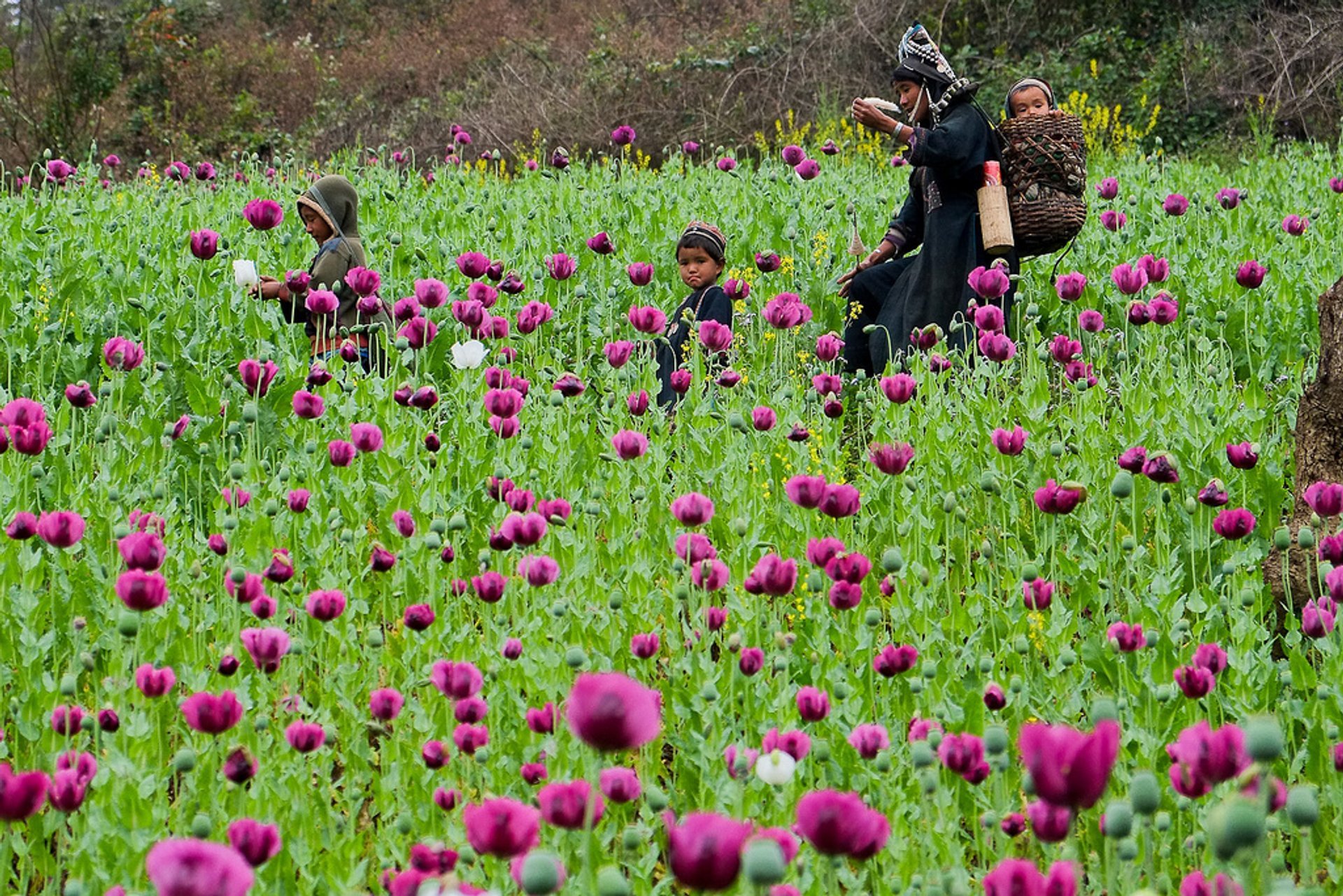 See accommodations nearby
The best landscapes of Laos can be found only by those who are eager to travel as far as possible from the urban centers. This is where gorgeous nature reveals its colors and where green fields are painted with a bright palette of poppies—lilac, pink, white, and red.
Even though poppy flowers can be found growing wild on the hills, the biggest volume is cultivated by the locals. Poppy seeds are widely used in medicine and in cooking, but in Laos, its cultivation is mostly targeted for the production of opium. It is certainly illegal, and the Lao government does its best to control it, but opium pipes are still smoked among the hill tribes. Bear in mind that it is illegal for tourists to smoke opium.
There is no specific season for poppies, as multi-staged cropping is used in order to stagger the farmer's labor. Usually, flowers are sown till mid-November and harvested between the end of January and mid-March. So in order not to miss the beauty of blooming poppies, you should visit the northern provinces of Laos around January and February.
One of Laos' opium poppy growing epicenters is located in the mountains in the north of the country, namely Houaphan Province. Its capital Sam Neua is notorious for being among the least-visited provincial capitals considering Western tourists.
Find hotels and airbnbs near Opium Flowers (Map)