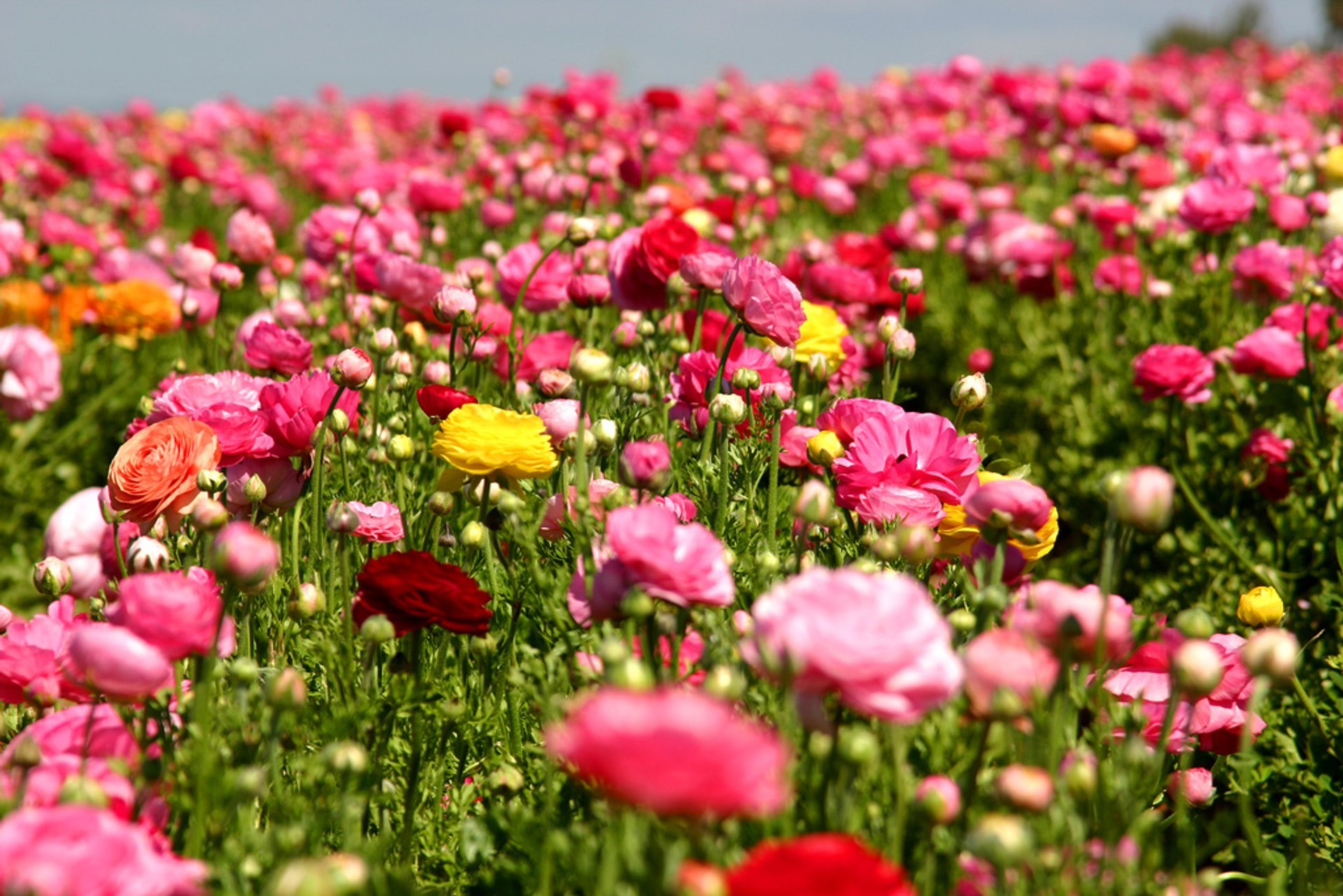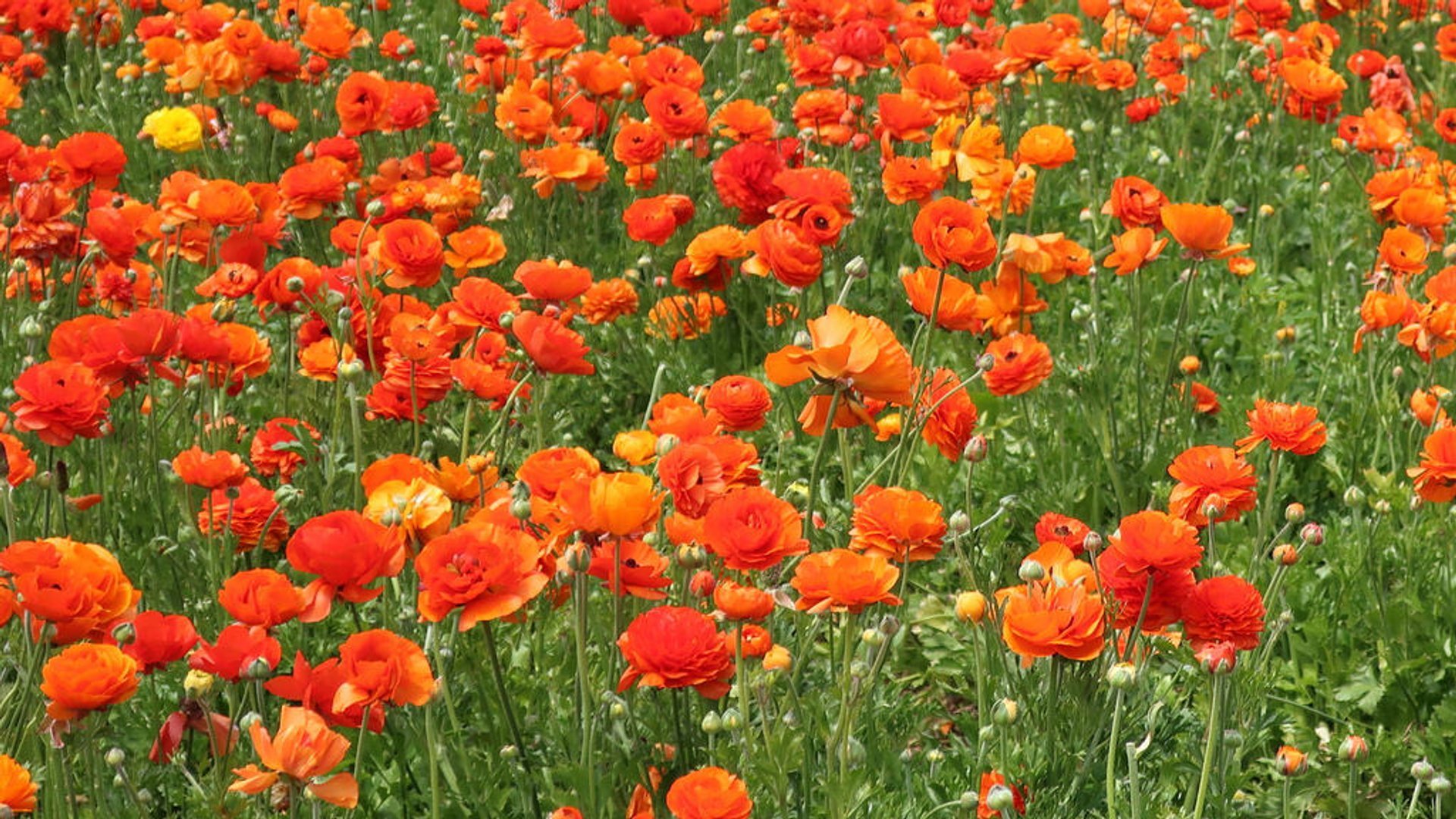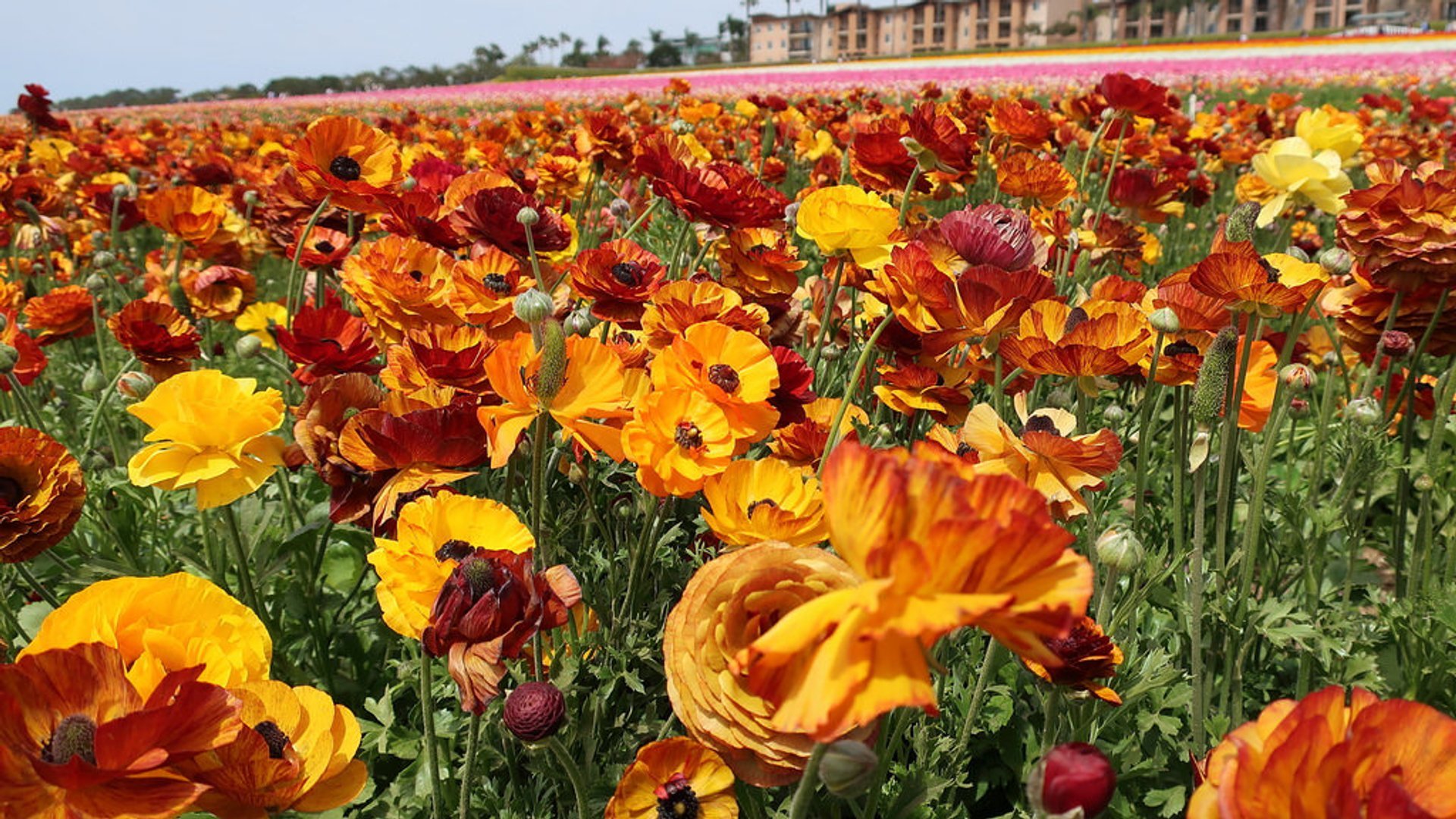 The Flower Fields at Carlsbad Ranch
Featured in
The Flower Fields at Carlsbad Ranch is a must-see spring destination of San Diego area. It opens for visitors only during the bloom season from early March through early May.
The attractions of this giant flower garden include "Tecolote Giant Ranunculus" - an orchid greenhouse filled with cymbidium orchids. There is also a 100-m US flag made out of blooming petunias. The Flower Fields also hosts many educational and entertainment events every spring. There is a "sweet-pea maze" for children.
The garden attracts from 100,000 to 200,000 visitors every year. Antique tractor-wagons transport visitors around the fields, making stops for them to take pictures and enjoy the scenery.
Find hotels and airbnbs near The Flower Fields at Carlsbad Ranch (Map)
The Flower Fields at Carlsbad Ranch
Featured in