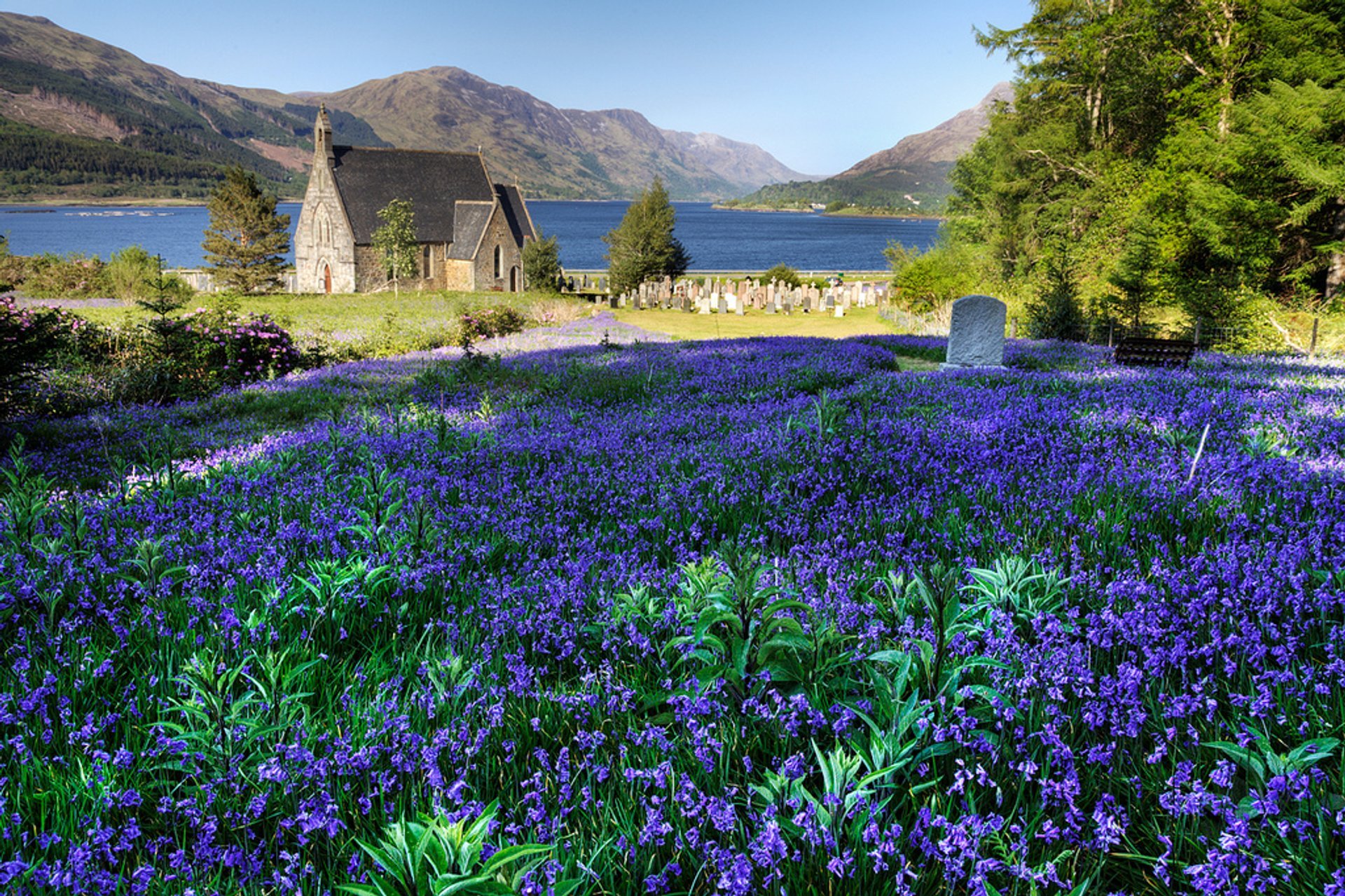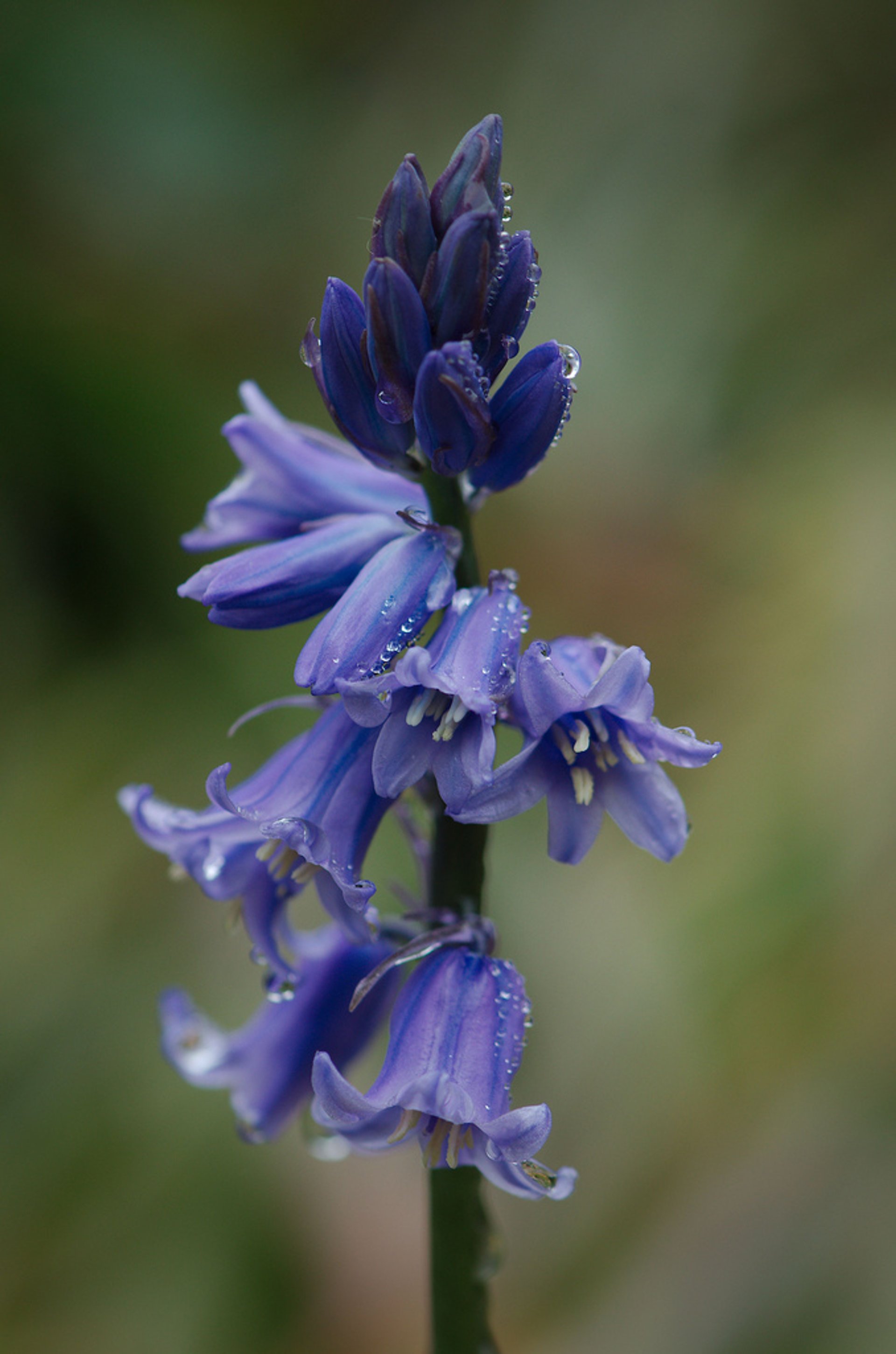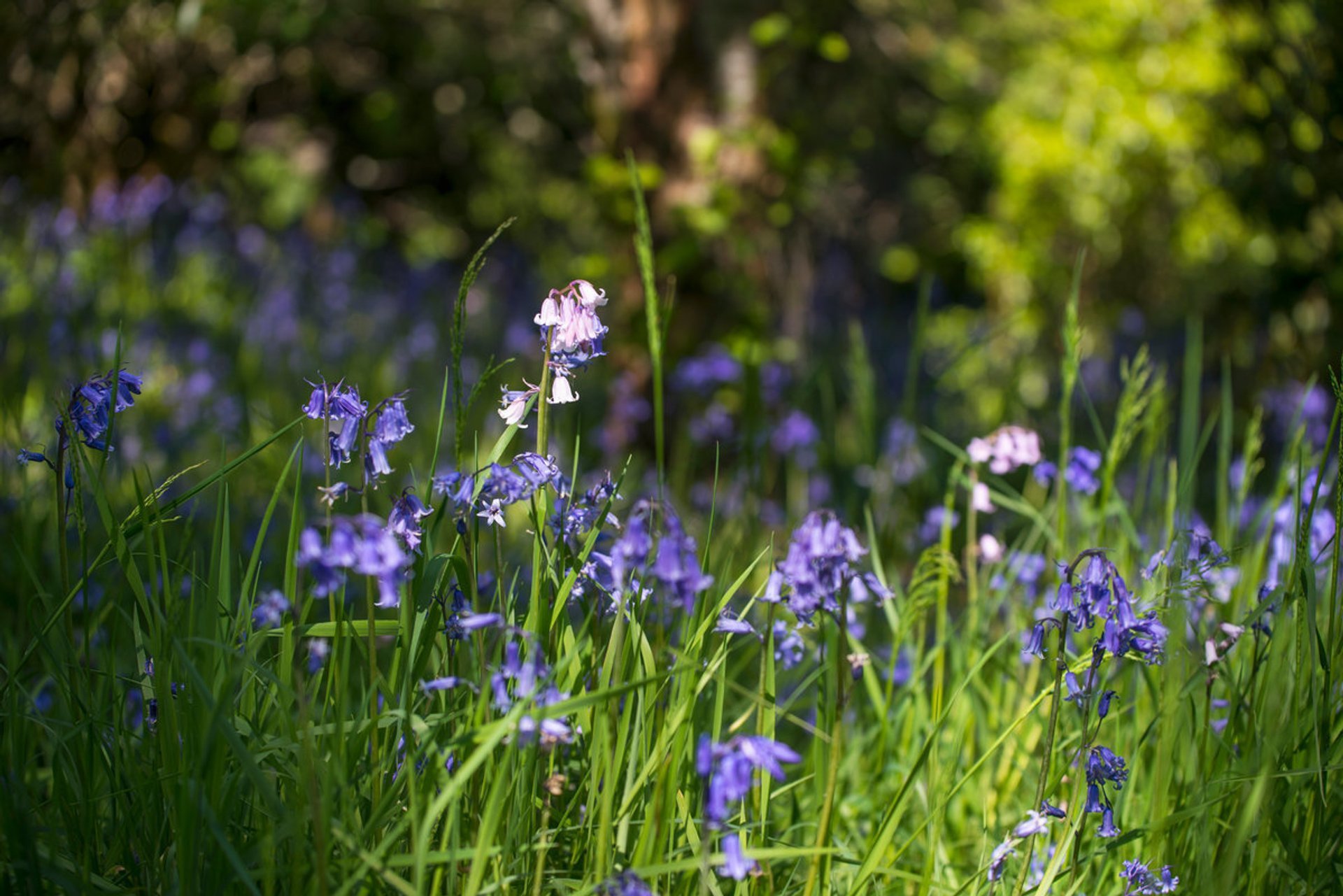 ©
Jim Monk | Bluebells at Ballachulish
See accommodations nearby
As one discovers the blue carpet amid the trees in the forest, the scene may even evoke a tear, so delicate and unprotected are bended stems of blue flowers. It is a paradise just to stay among the bluebells and delight in the beauty of nature. The blues thrive in Scottish highlands, around lochs, in the woods, in the countryside and parks between April and May. Not to confuse them with Spanish bluebells look for the leaned over stems with the blossoms on a single side and foreign variety conversely are erect and have flowers on both sides of the stem.
Where to see bluebells in Scotland
Kinclaven Bluebell Wood is one of Scotland's finest bluebell woods. Located just over 18 km (11 miles) north of Perth, this place lies in the centre of a bend of the River Ta. Visitors can find here beautiful scenery and rare wildlife. Another place to see blooming bluebells is Keil's Den, an ancient gorge woodland blanketed with the flower carpet every spring. Glen Finglas, a former royal hunting forest with its beautiful woods and rushing streams, is now one of the best places to spot the bluebells in all their beauty. Aldouran Glen, which means the ''Glen of the Otter,'' offers Aldouran Glen Art Trail, a pleasant short walk set in the North Rhins of Wigtownshire. Carpets of flowers cover the forest floor in spring, a bubbling stream glitters in the light, and the sounds and sights of wildlife surround you during all the journey through this stunning place. Also, the Crinan Wood, often described as a remnant of Scotland's own rainforest with spectacular views, is a great location to see the blooming bluebells in late spring.
Find hotels and airbnbs near Blooming Bluebells (Map)