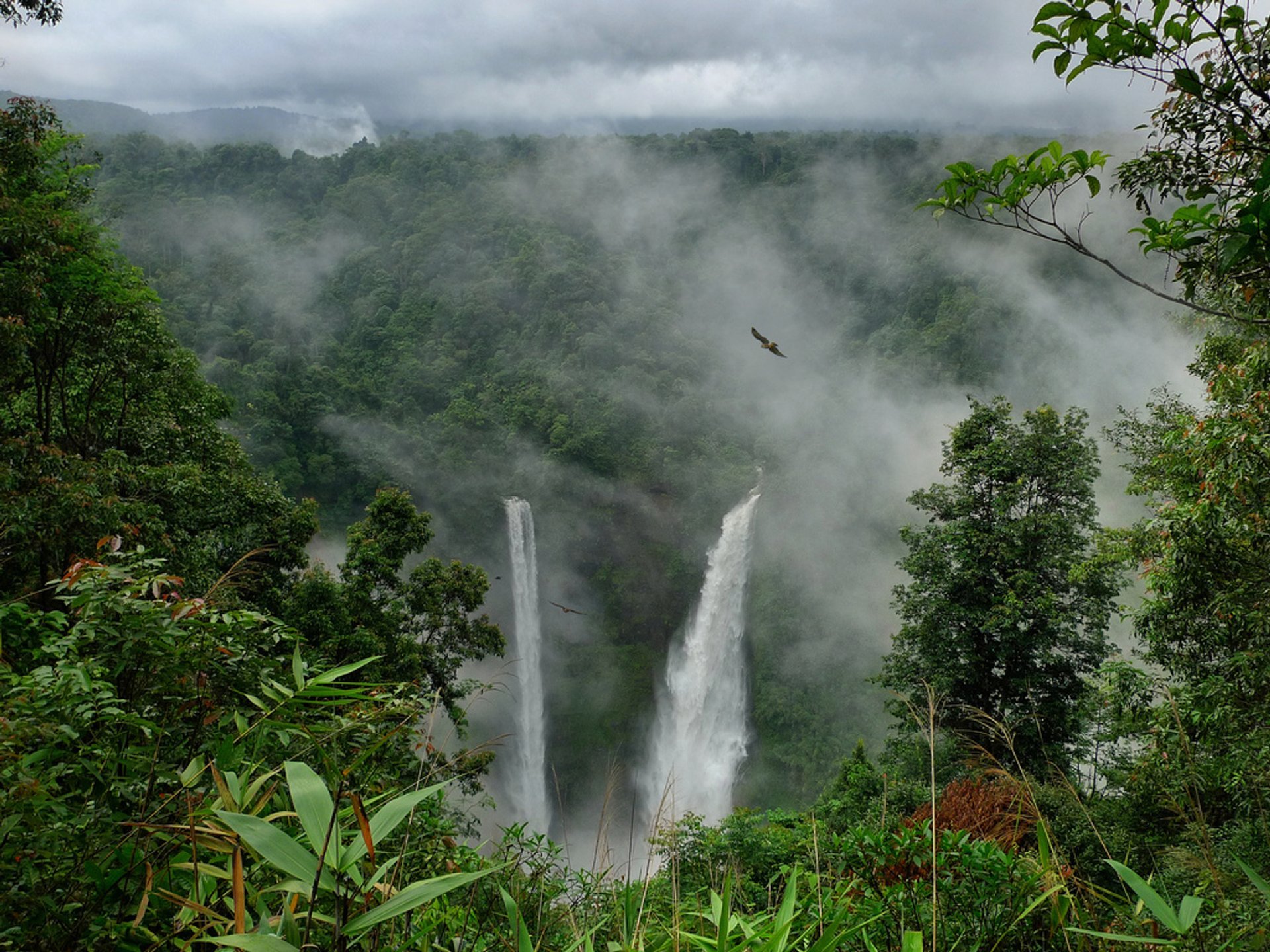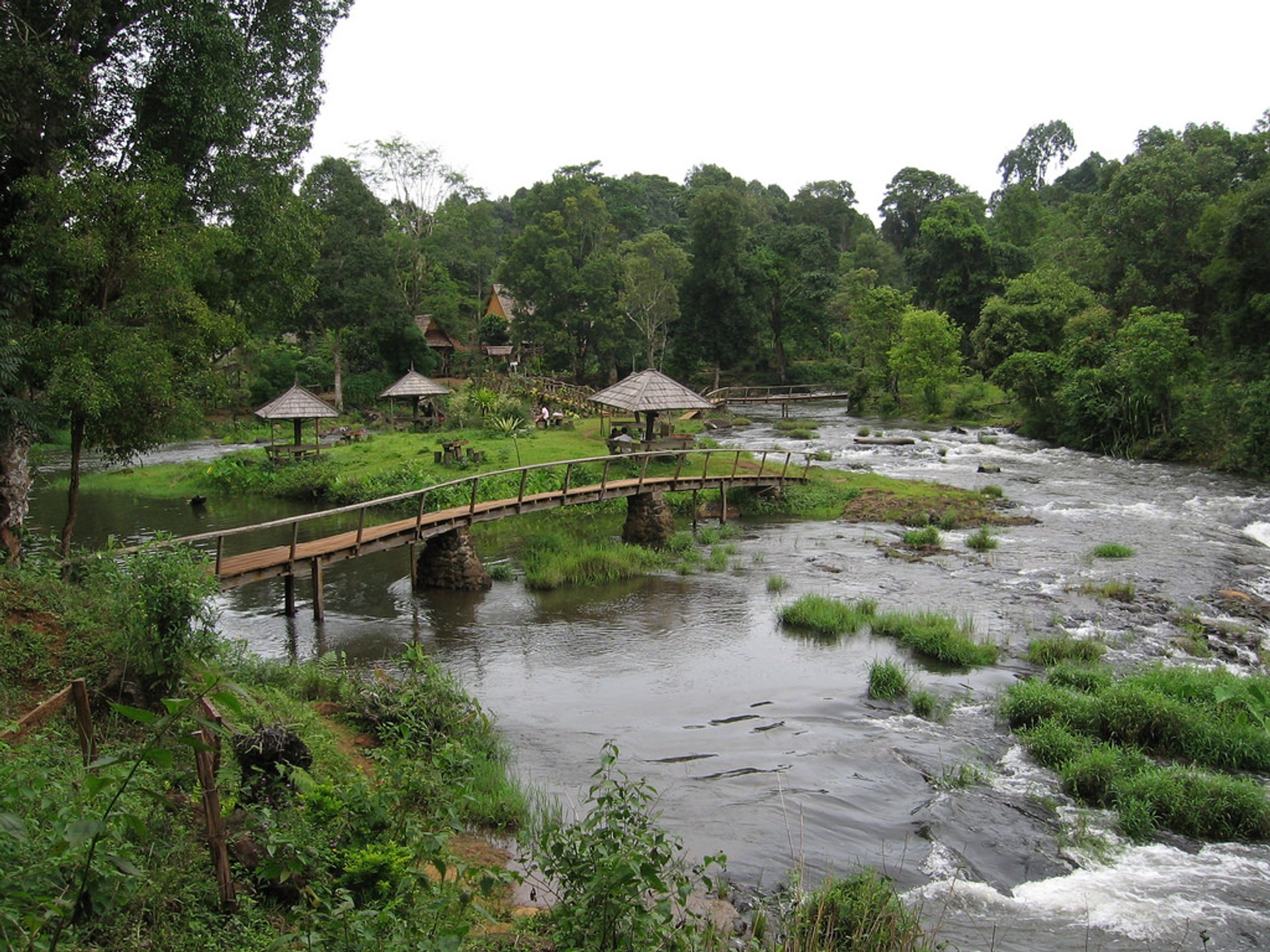 The rainy season in Laos may not be the best time for travelling, as the weather gets rather cool and not all destinations are accessible due to ruined and flooded roads. However, one thing that certainly gets better with the rain is the beauty and the power of waterfalls.
In southern Laos, Bolaven Plateau is famous among trekkers. It has gorgeous vistas, ethnic villages, coffee and tea plantations, and two spectacular waterfalls—Tad Fane and Ta​at Fang, also known as Dong Hua Sao.
Tad Fane is about 100 metres high, and together with the surrounding rainforest, it belongs to a national park. When trekking to the waterfall one can meet different wild animals—​elephants, monkeys, tigers and a large variety of birds. Bolaven Plateau is worth visiting during any season, but if Tad Fane is a target then July through October is an ideal time to visit. At this time excessive rain fills every river, and massive amounts of water overwhelm and highlight the beauty and power of local waterfalls.
Find hotels and airbnbs near Trekking to Bolaven Plateau & Tad Fane Waterfall (Map)