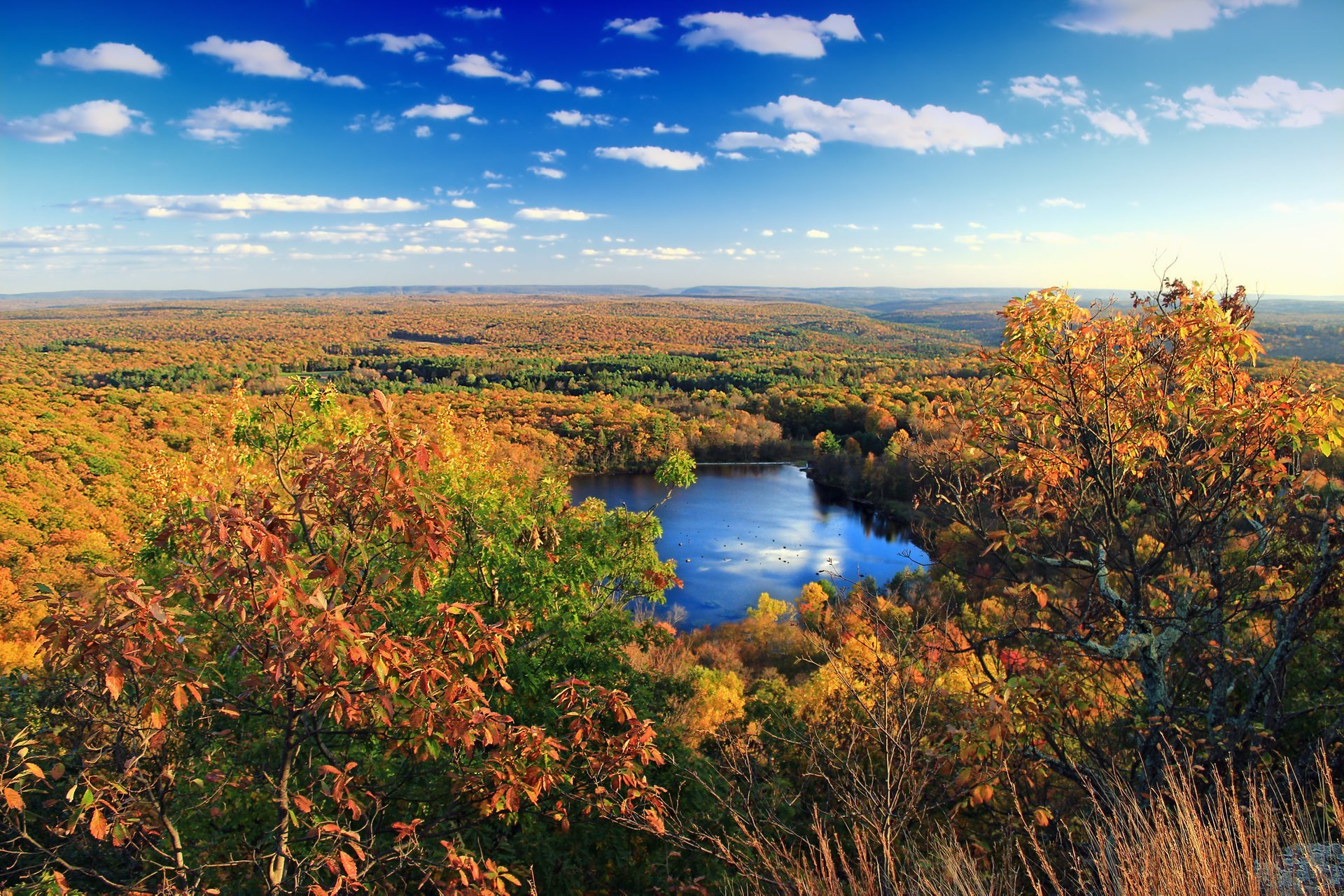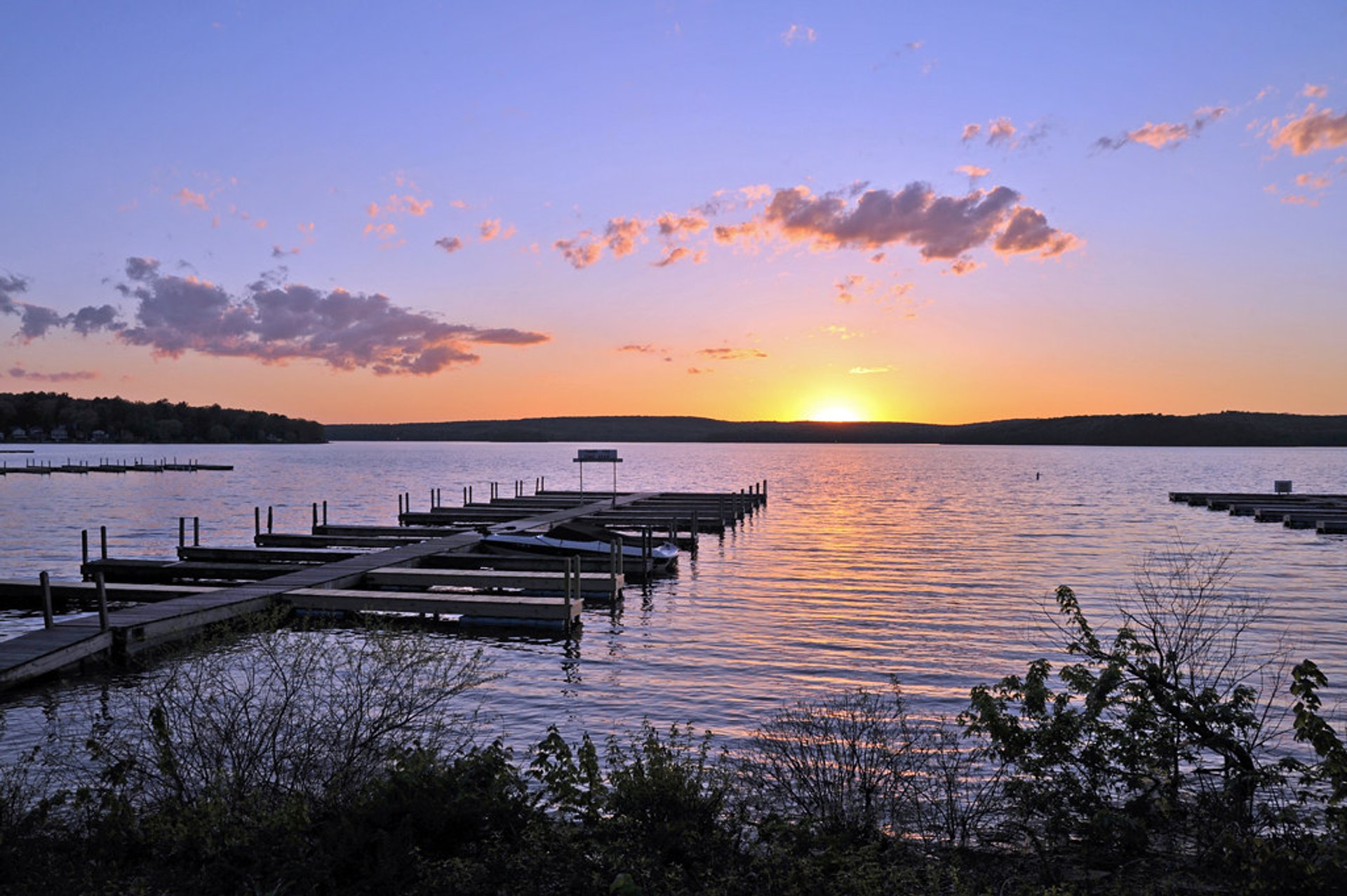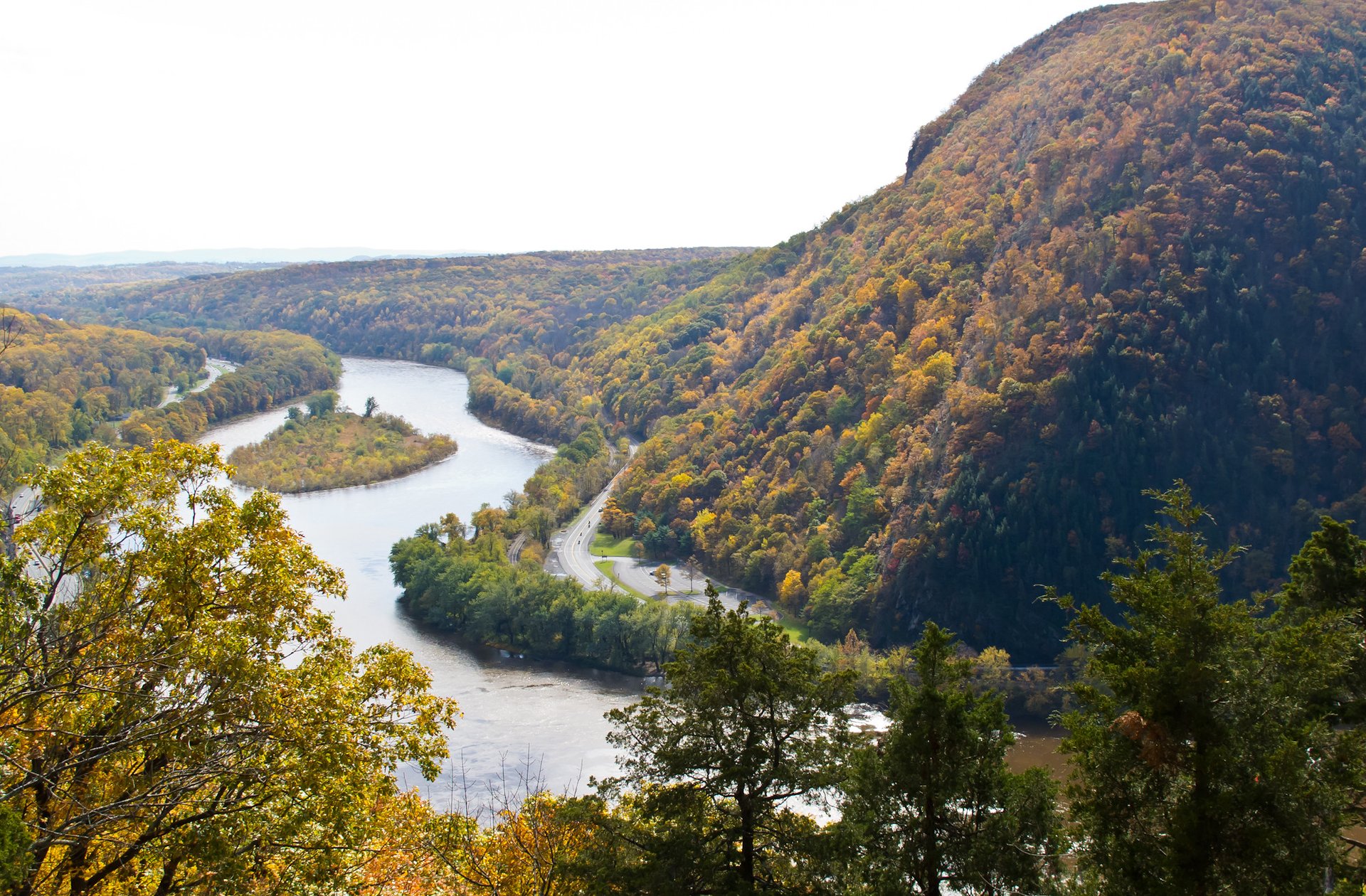 Gravel Family Nature Preserve
The natural beauty and stunning postcard views are the main attraction of the Pocono Region in Pennsylvania that encompasses four counties. The primary destination is Big Pocono State Park in Monroe County that covers 1,306 acres (528 ha) of mountain terrain and hiking trails. Many hikers from New York City and New Jersey visit the park during its high season from May through October. The region also features over 150 lakes, including Lake Wallenpaupack, pastoral farms, and cute small towns that have witnessed historic events.
Bushkill Falls, or the Niagara of Pennsylvania, is the most famous natural site in the Poconos. There is a platform offering plenty of scenic views of the waterfall as well as a variety of hiking trails of differing difficulty levels to challenge yourself in Bushkill Falls Park. Other popular hiking destinations in the Poconos include Camelback Mountain in Big Pocono State Park, a heaven for mountain bikers and horseback riders. Another spot is Delaware Water Gap, the protected recreational area occupying 70,000 ac (28,327 ha). Pennsylvania also owns 28 mi (45 km) of the Appalachian National Scenic Trail that partly passes through Delaware Water Gap. Finally, Lake Wallenpaupack is the number one summer destination in the Poconos, offering kayaking and fishing on over 50 mi (80 km) of shoreline.
Find hotels and airbnbs near Pocono Mountains (The Poconos) (Map)