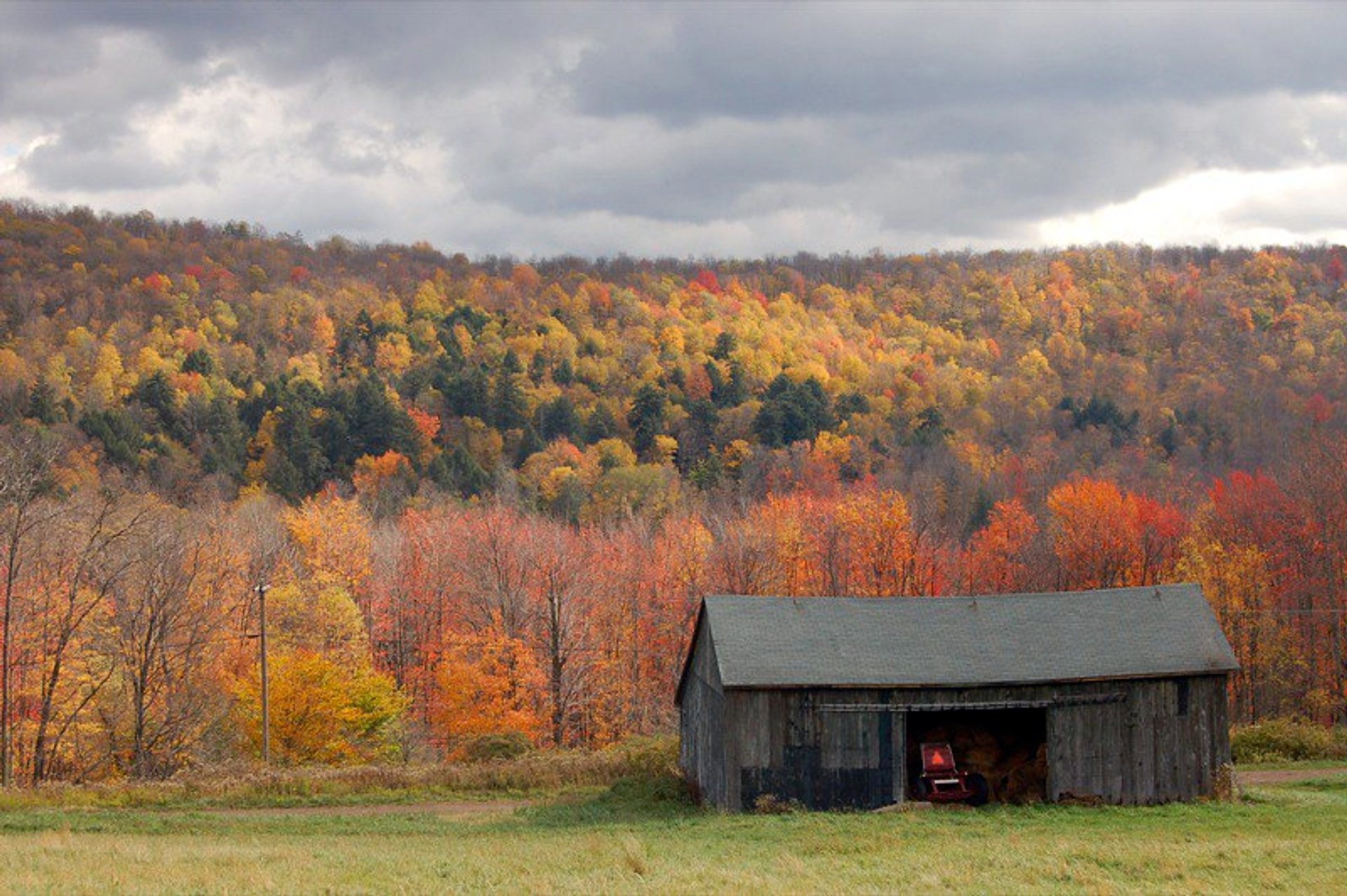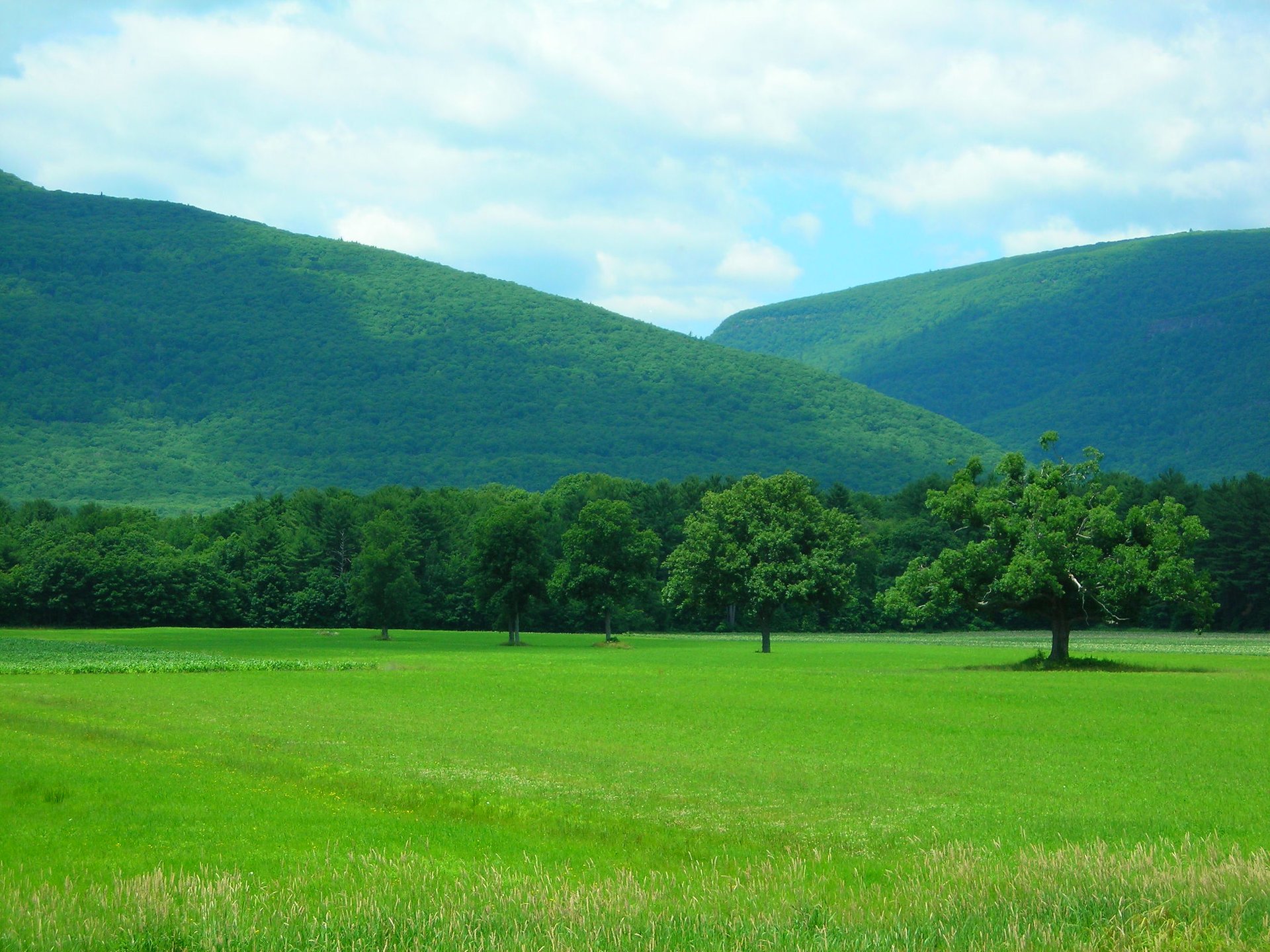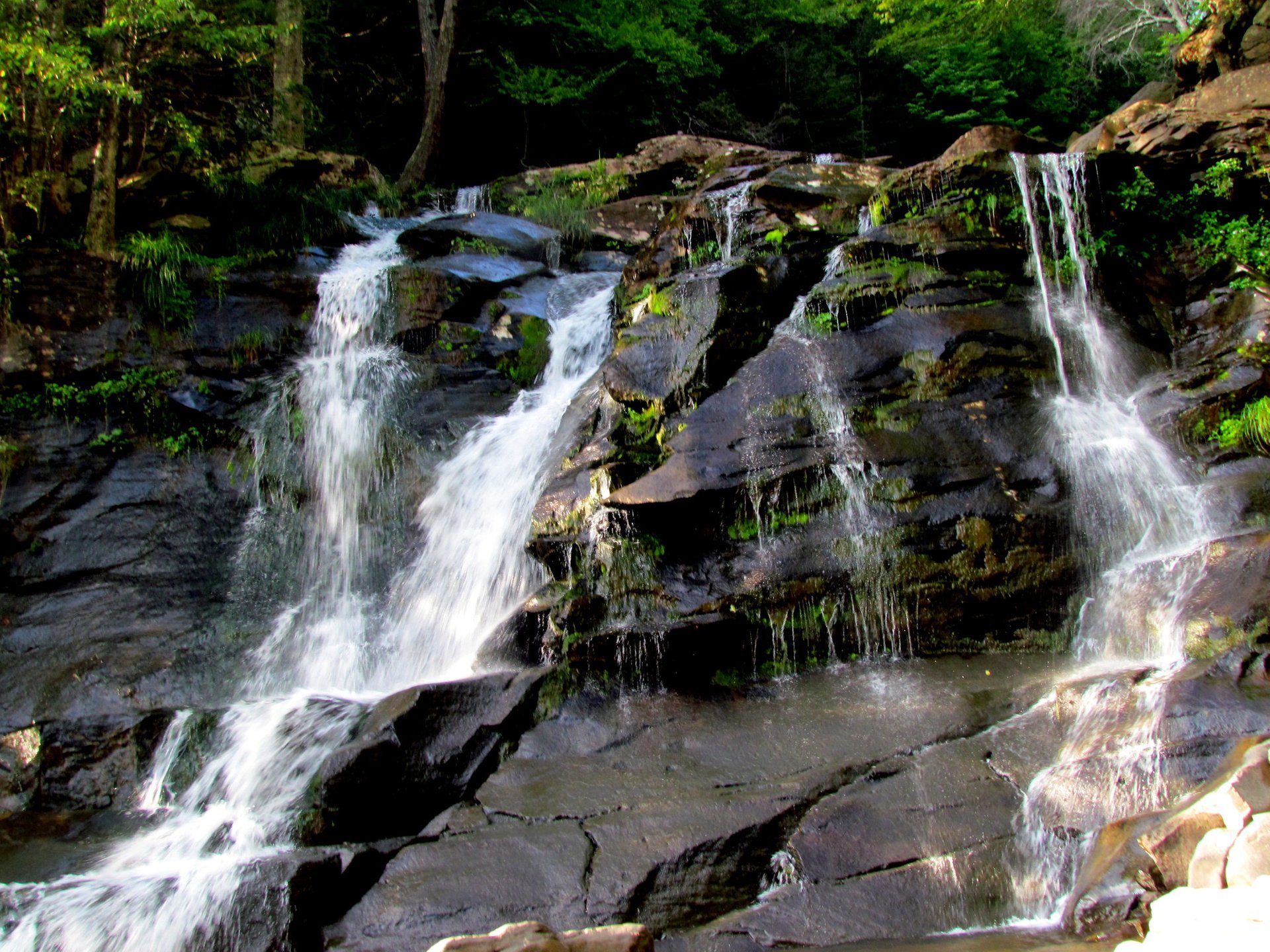 The Catskills have always been the favorite vacation spot for New York City bohemia and wealthy Wall Street brokers. In the 19th century, the Catskills were immortalized in the paintings of the Hudson River School, and in the 20th century, their fame increased due to the Woodstock music festival. This beautiful mountainous region is a part of the larger Appalachian range in southeast New York, which makes a perfect weekend escape with hundreds of scenic and educational trails of varying difficulties. The hiking season in the Catskills starts in mid-May after the brief spring mud season and lasts through late October. September and October are the most beautiful months due to fall foliage that transforms the region with its colorful palette.
One of the best areas for hikers is the North/South Lake Campground. There are dozens of short trails in the area on moderate elevations. One 3 mi (5 km) hike can take you to the Catskill Mountain House. Longer trails lead to Sunset Park and Boulder Rock. The trailhead for these hikes is on North Lake Road.
If you are ready for a greater challenge, climb up the Hunter summit at an elevation of 4,040 ft (1,231 m) to reach the Hunter Mountain Fire Tower. The 8-mi (12-km) hike offers a magnificent view at the end. You can see as far as Massachusetts and Connecticut on a clear day. The trailhead is located on Spruceton Road in Hunter. There is a campground nearby.
Kaaterskill Falls is another scenic and easily accessible hike that can be done in one day. Towering at 260 ft(80 m), Kaaterskill is the tallest waterfall in New York. There are a few well-maintained trails in the area of various difficulty levels. Make sure you stay on the trail and don't wander off, as there have been a few accidents caused by errant hikers. The trailhead for Kaaterskill Falls is located on Laurel House Road.
Find hotels and airbnbs near The Catskill Mountains (The Catskills) (Map)