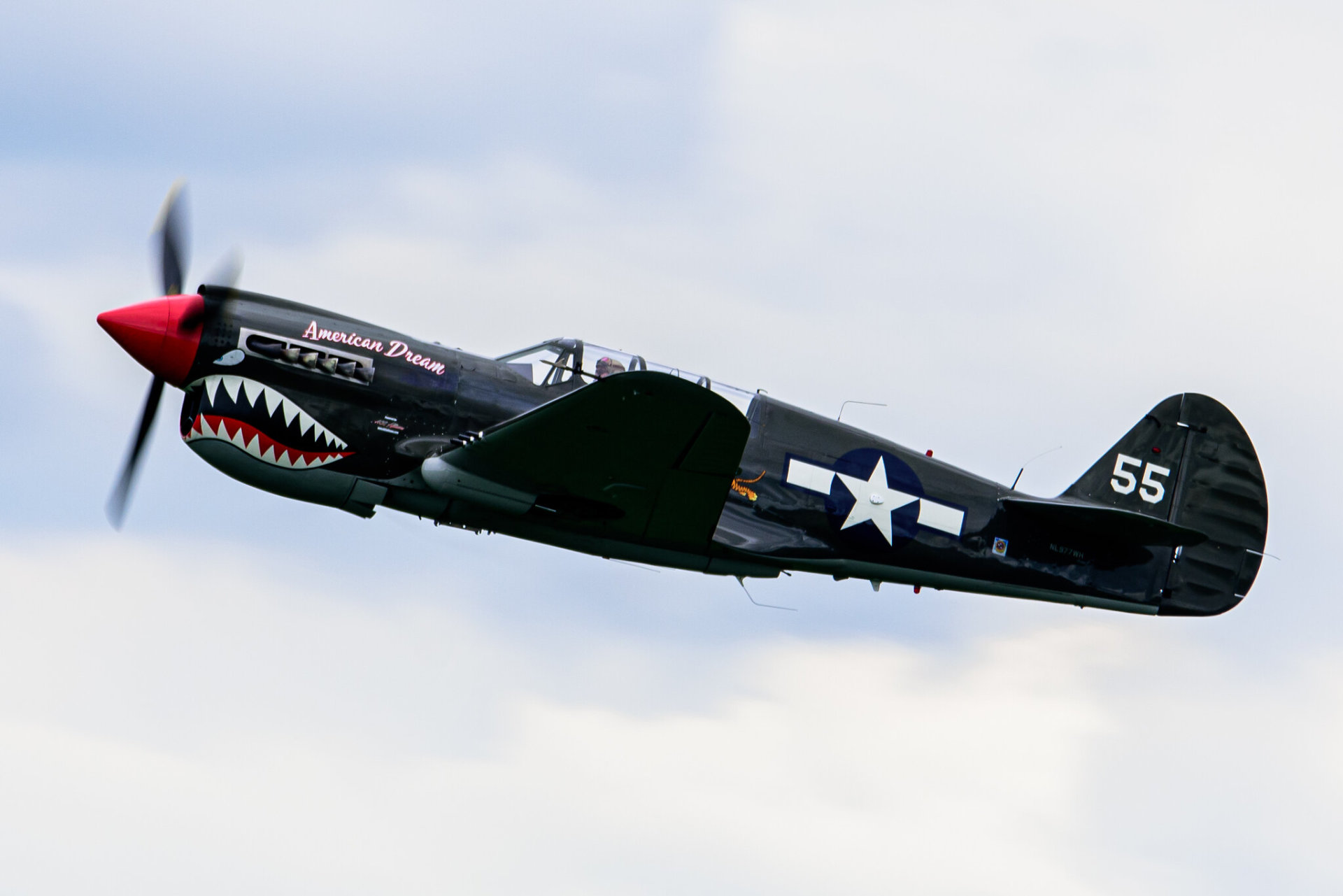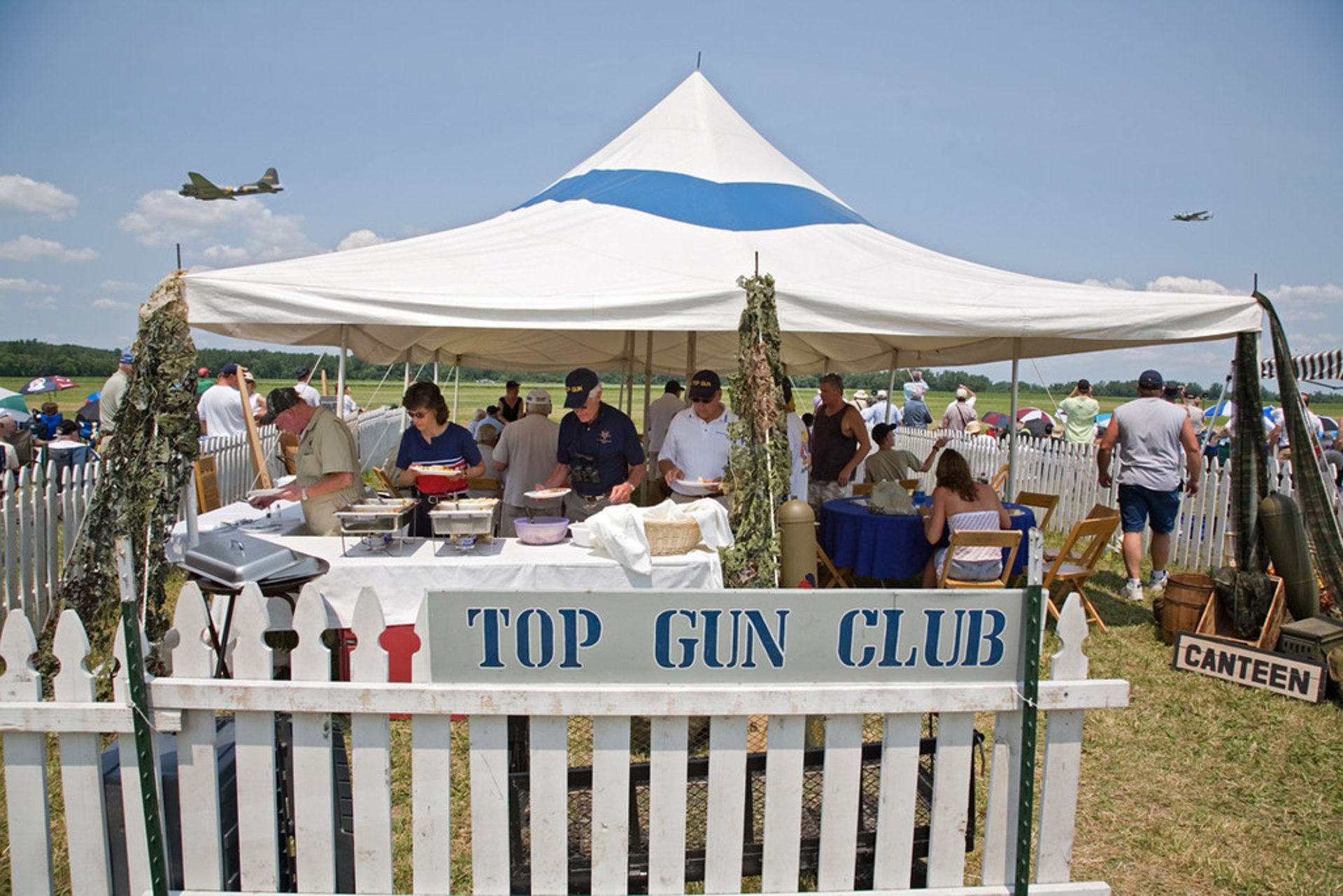 Curtiss P-40 Warhawk "American Dream" at Geneseo Airshow
See accommodations nearby
Held on the territory of The National Warplane Museum, the Geneseo Airshow is a unique event, which allows you to enjoy magnificent aircraft displays from the comfort of your car seat. The administration has prepared several viewing areas along the flight line with vehicles parked in rows. Each vehicle is assigned a private spot so that you and your close ones can enjoy the show.
Activities
The drive-in model of the show doesn't exclude exploring the museum territory and engaging in other activities besides the aeroshows. For example, you'll have a chance to taste delicious dishes and drinks from local vendors. You are also welcome to grab your own food. The only request from organizers is that you don't bring any alcohol or glass containers.
Similarly, you can freely access gift booths, various stores, the aircraft area, and the re-enactor location. For convenience, there will be a shuttle to move you from one place to another.
Tickets
Tickets start at $35 per day (general admission), and prices go up to as high as $150. This way, you'll pay anywhere from $70 to $300 per person for both days of the show. Kids of 12 years old and younger can enter the show for free. General admission tickets don't include an entrance to the seating area, so you may want to bring your own foldable chairs, blankets, and even golf-sized umbrellas. Just don't bring a tent :)
Parking
Parking lot spots are assigned on a first-come-first-served basis and in accordance to your ticket color (red, blue, green, or teal). You can also park besides your friends, so tailgate them to the event in order to try it out. Plus, there will be a camping area on the museum's territory—check out the event's official website for more info.
Find hotels and airbnbs near Geneseo Airshow (Map)