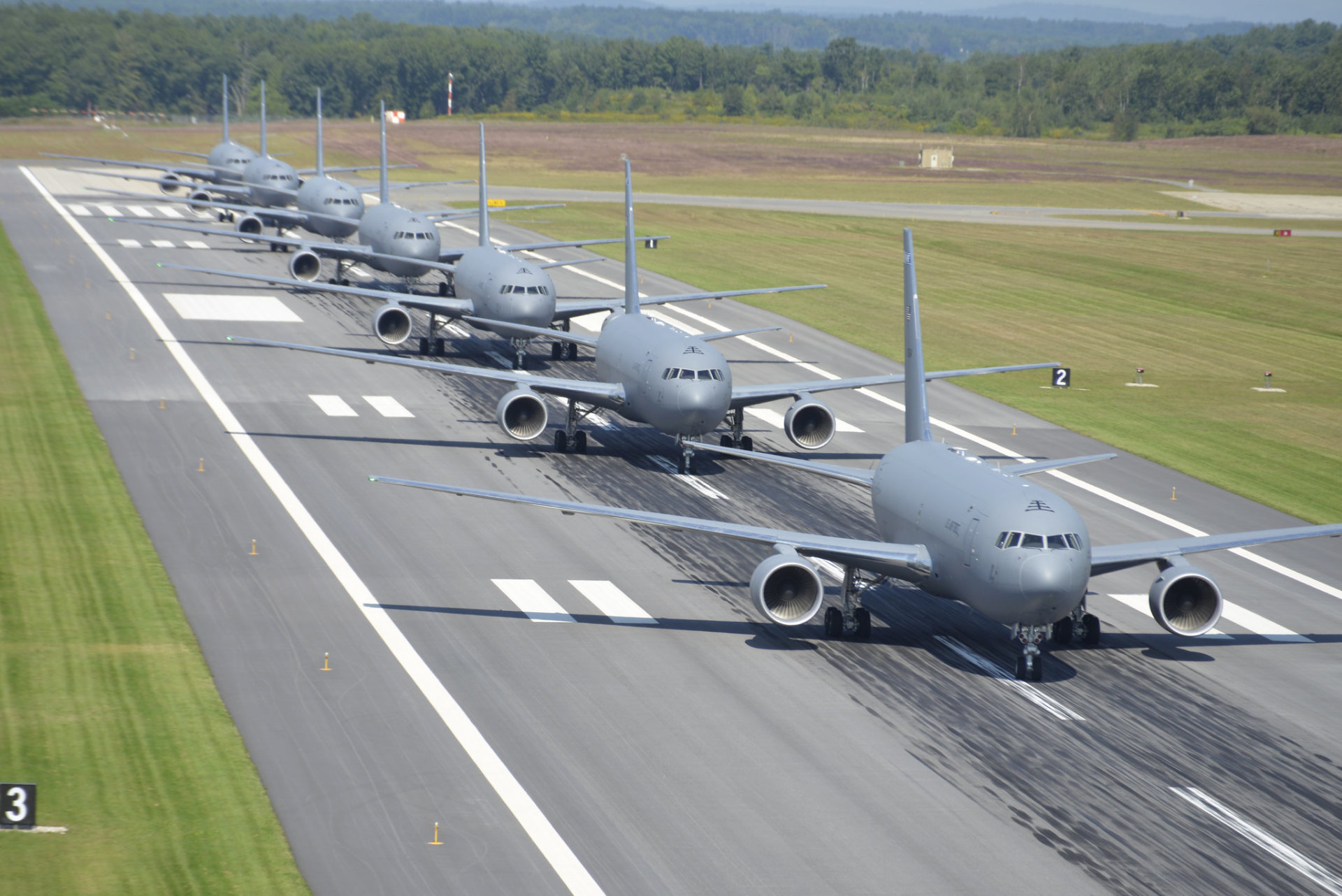 ©
U. S. Air Force Photo by Senior Master Sgt. Timothy Huffman
Thunder Over New Hampshire Air Show invites aviation enthusiasts to Pease Air National Guard Base (Portsmouth International Airport) for a weekend in September. The airshow guests are always treated to various thrilling displays in the air. The list of performers typically features iconic military and general aircraft from New Hampshire and the neighboring states, including Vermont and Massachusetts. You can always find the up-to-date list of performers on the event's official website (see the External Resources below).
In addition to aerobatic shows, the event also features some worthy ground displays, showcasing military and civilian jets. These exhibitions are installed within the Patriot Plaza, presented by Service Credit Union. This 51-acre (21-ha) area accommodates aircraft and is a true hub of various activities for the entire family. Here, you can check out hands-on educational sessions, explore the dining options, or buy souvenirs. Also, the Kidz Zone Play Area caters to the youngest and most restless visitors of the Thunder Over New Hampshire Air Show.
The event offers free admission, but you can also purchase Premium seats, which are limited. Besides, you must obtain a free or paid parking pass for your vehicle. Find more information on the official website or contact the organizers with additional questions via social media. And lastly, if you need a stay near Pease ANGB, consider available options as shown on the accommodations map below.
Find hotels and airbnbs near Thunder Over New Hampshire Air Show (Map)