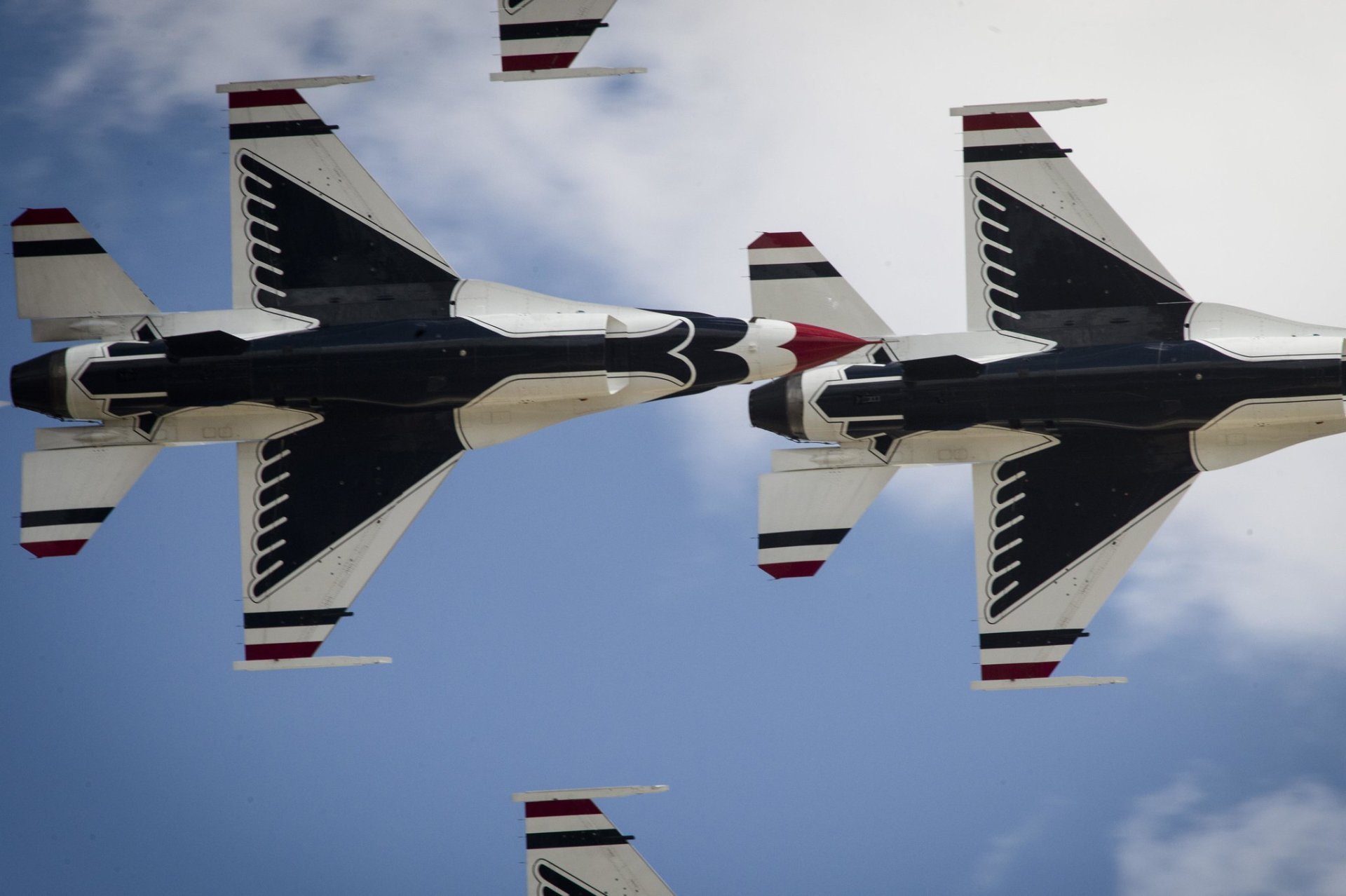 Thunderbirds perform at the Cannon Air Force Base Air Show
About 26,000 people visit nearby towns and states every year to see the impressive air shows by the Cannon Air Force Community. There are many awesome entertainment options for any taste, so let's see what guests can expect!
The Wings of Blue Parachute Team, the USAFA Glider Team, the Shockwave Jet Truck, and the 27th SOW aircraft are some of the line-up performers. During the day, people can visit the Cannon flight line to play games, buy souvenirs, or enjoy static displays, learning about what different types of aircraft can do. Most visitors might say that the U.S. Air Force Thunderbirds' show in the air is the event's headliner. Since the event is free, you don't need to buy tickets. But you should definitely book your housing ahead of time because the city is very busy this time of year.
Find hotels and airbnbs near Wings Over Cannon (Map)