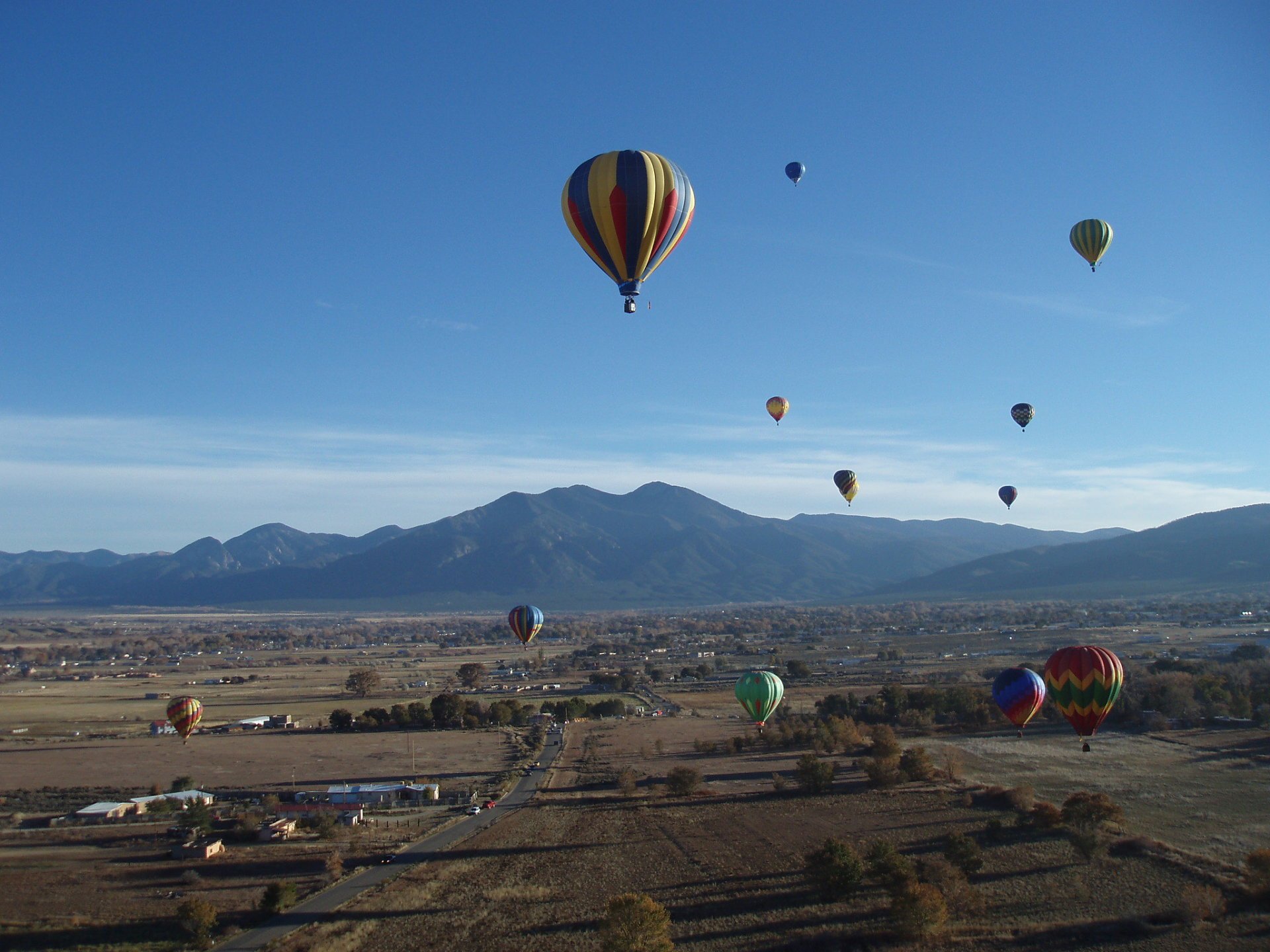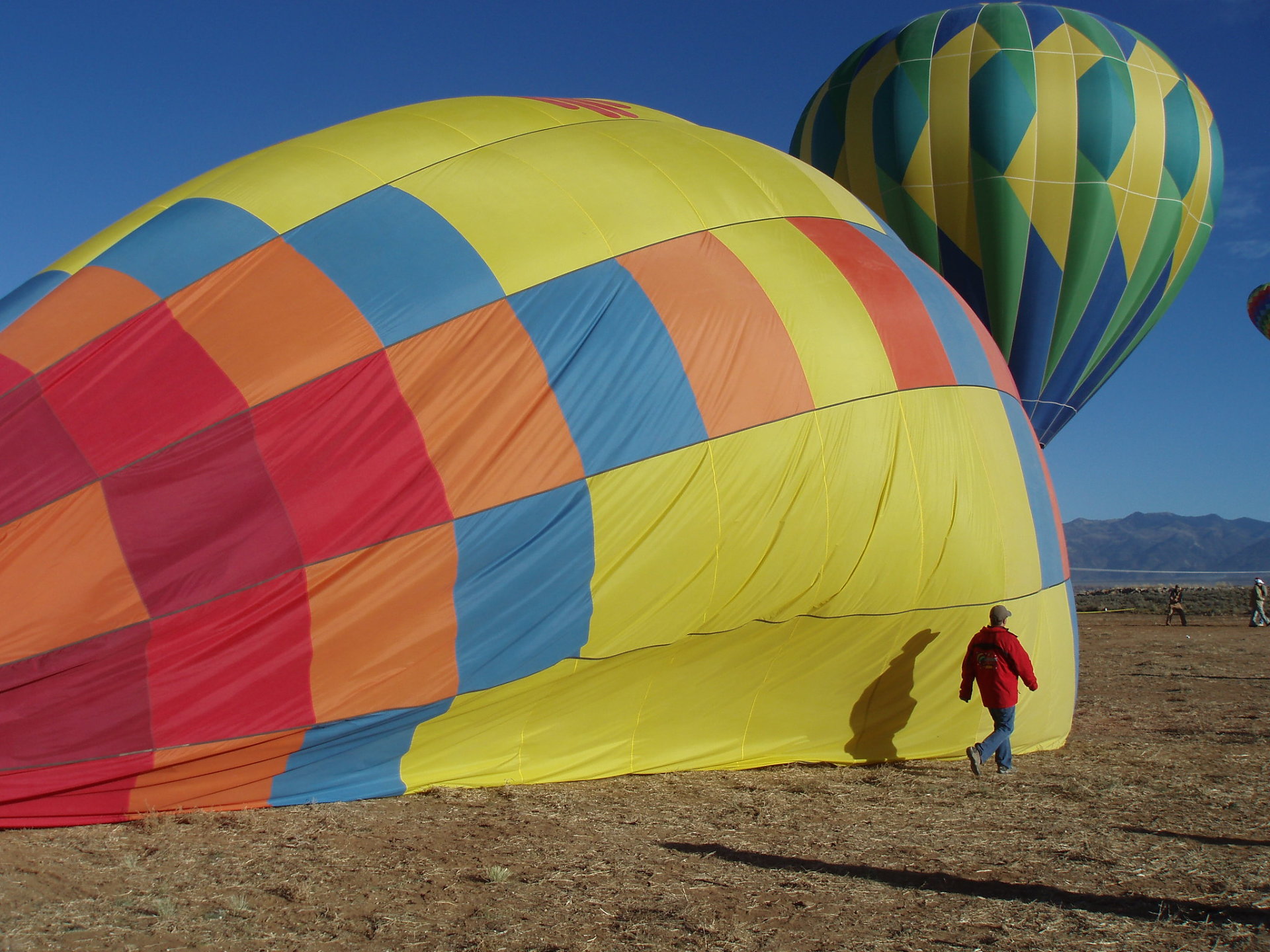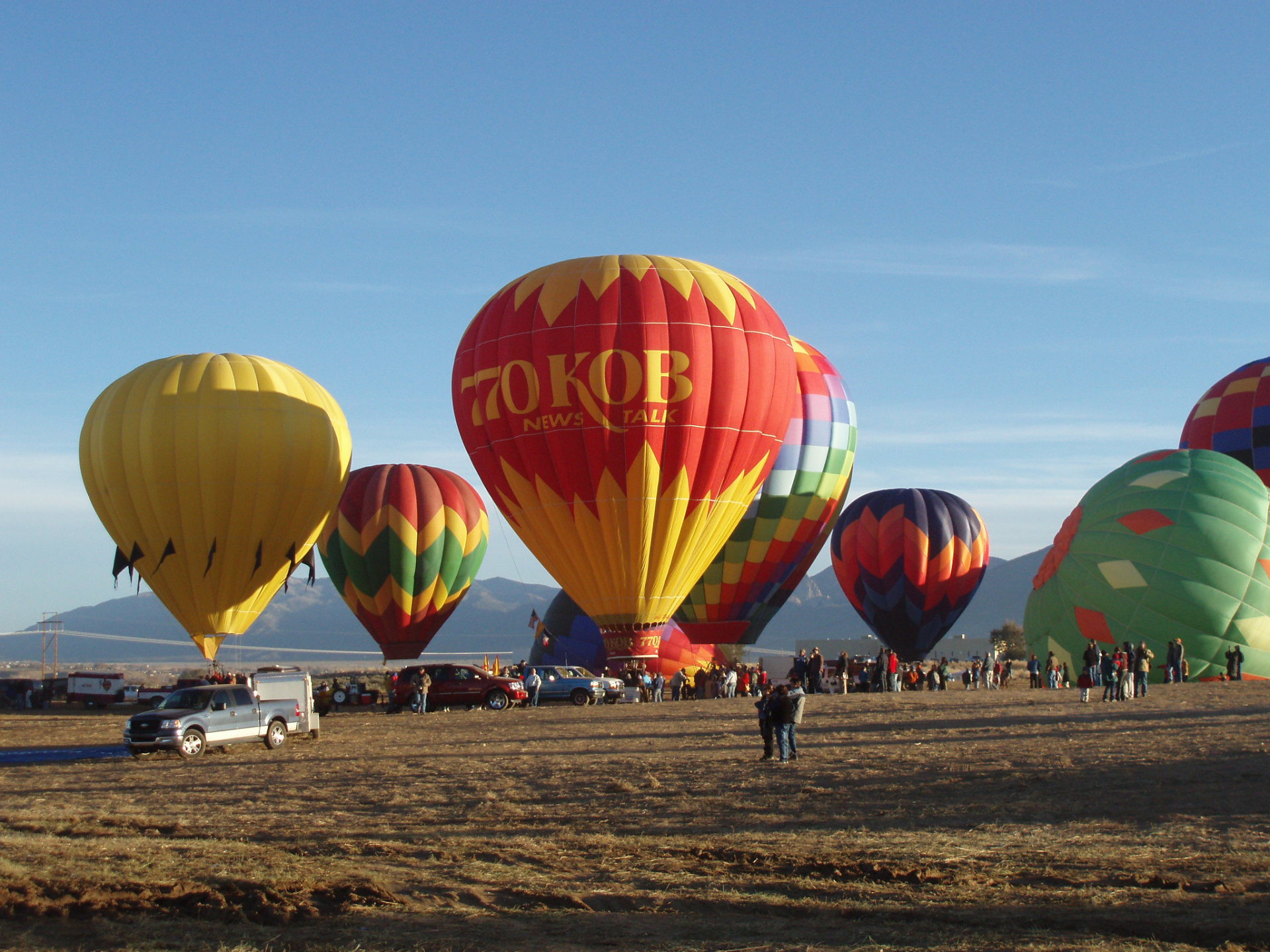 Taos Mountain Balloon Rally (TMBRA) is one of the most scenic ballooning events in New Mexico. Held during the last full weekend in October, the festival has become a beloved Taos community event. The sight of beautiful hot air balloons over the Southern Rocky Mountains is truly breathtaking. The area, which is famous for its ski resort, looks stunning from a bird's-eye view.
The three-day festival features Taos Mountain sunrise mass ascensions from a field located on Albright Street, behind the Taos County Court House. The highlights of the Taos Mountain Balloon Rally also include tether rides for school children, meet&greet with pilots, evening ​"Balloomenshine" on Albright Sreet, the closing ceremony, and vendors with balloon merchandise for sale.
Taos Mountain Balloon Rally usually hosts up to 50 balloons. The festival's specialty is a chance to socialize up close with the pilots and balloon crews while they're preparing for launch. The popular event also features a parade and a grand ball.
Find hotels and airbnbs near Taos Balloon Rally (Map)