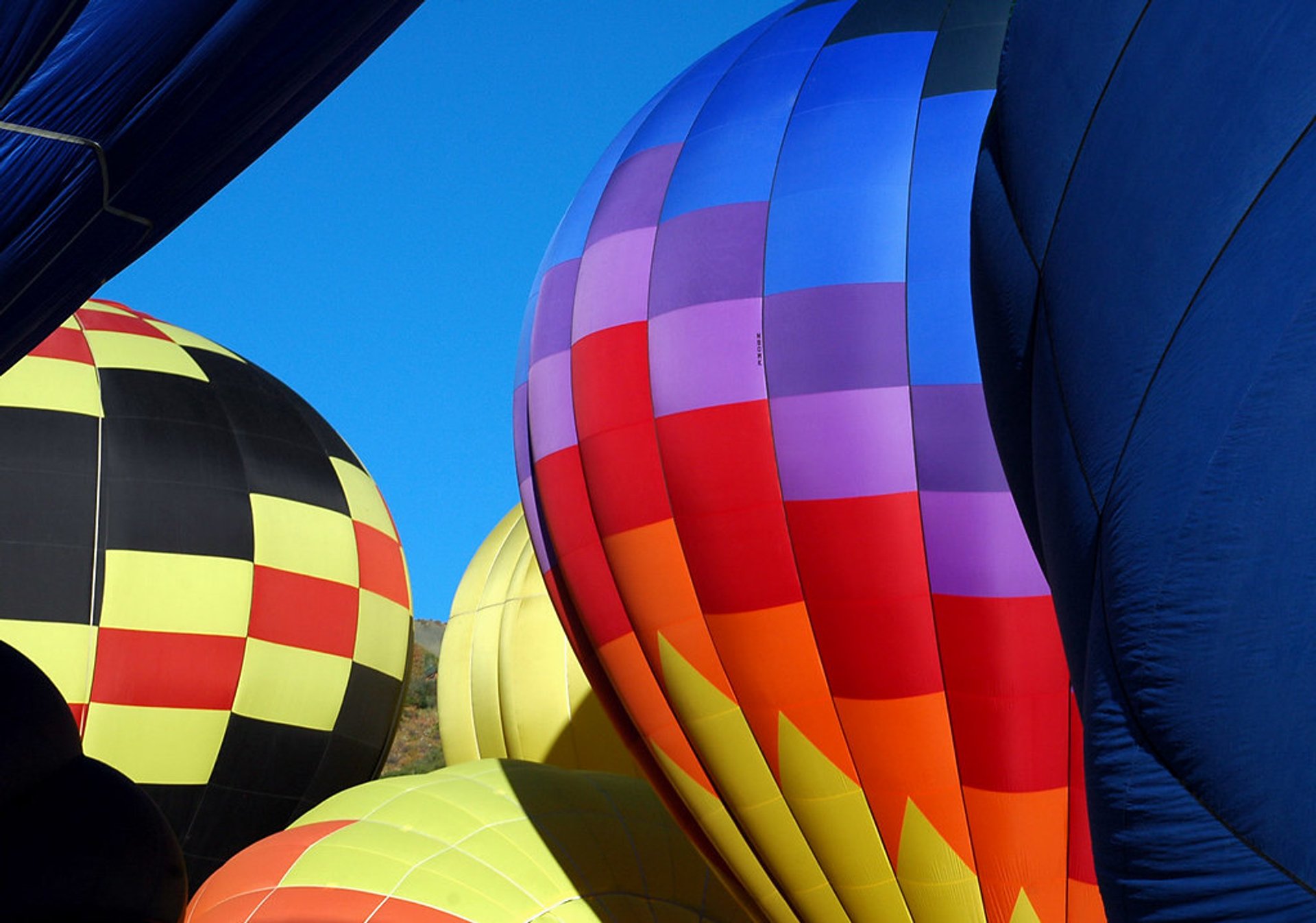 Snowmass Balloon Festival
See accommodations nearby
Every September, the Snowmass Balloon Festival fills the skies above Colorado with rainbow colors​. One of the highest-altitude hot air balloon festivals in the U.S. brings together over 30 balloon pilots who compete with each other. Balloons rise at an altitude from 2,000 ft to 10,000 ft (600 m to 3,000 m) granting panoramic 360-degree views of the spectacular Colorado mountains. The festival brings thousands of spectators to Snowmass Village, one of the country's largest winter resorts.
Snowmass Balloon Festival has a different schedule every year. One of the biggest highlights of the three-day event is The Night Glow that usually takes place on Friday evening. In addition to balloon rides, there will be plenty of food and drinks, a barbeque, and a free live music concert. There is also a Kids' Corner with plenty of family-friendly activities. Also, there are incredible hiking and mountain biking trails, and the annual Cidermass and Septemberfest events taking place during the festival.
Snowmass Town Park is located at 2835 Brush Creek Rd. in Snowmass Village. Don't miss your chance to make a perfect shot of brightly colored balloons against Snowmass' blue sky!
In 2020 it's 45th anniversary affected by social distancing measures, therefore instead of the usual mass gatherings, visitors are encouraged to watch balloons from afar. Snowmass Balloon Festival is free for all, and there is free parking in the Town Park Station lot.
Find hotels and airbnbs near Snowmass Balloon Festival (Map)