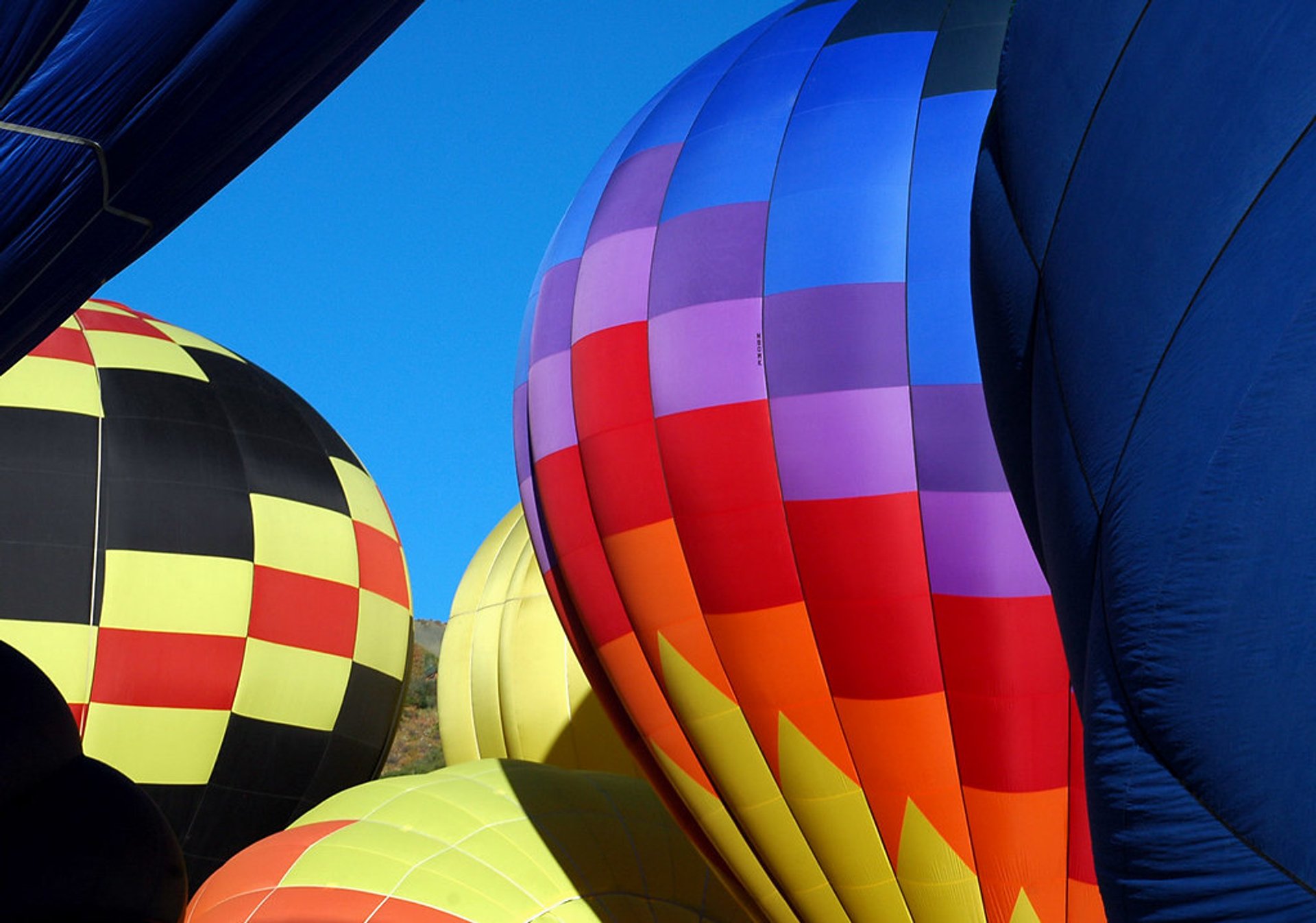 Every September, the Snowmass Balloon Festival fills the skied above Colorado with rainbow colours​. One of the highest-altitude hot air balloon festivals in the U.S. brings together over 30 balloon pilots who compete with each other. Balloons rise at an altitude from 2,000 ft to 10,000 ft (600 m to 3,000 m) granting panoramic 360-degree views of the spectacular Colorado mountains. The festival brings thousands of spectators to Snowmass Village, one of the country's largest winter resorts.
Show accomodations nearby
The Snowmass Balloon Festival includes many activities such as Glow Show in Snowmass Base Village, a barbeque, and a free live music concert. There is also a Kids' Corner with plenty of family-friendly activities. Snowmass Town Park is located at 2835 Brush Creek Rd. in Snowmass Village. Don't miss your chance to make a perfect shot of brightly coloured balloons against Snowmass' blue sky!
Snowmass Balloon Festival Featured in