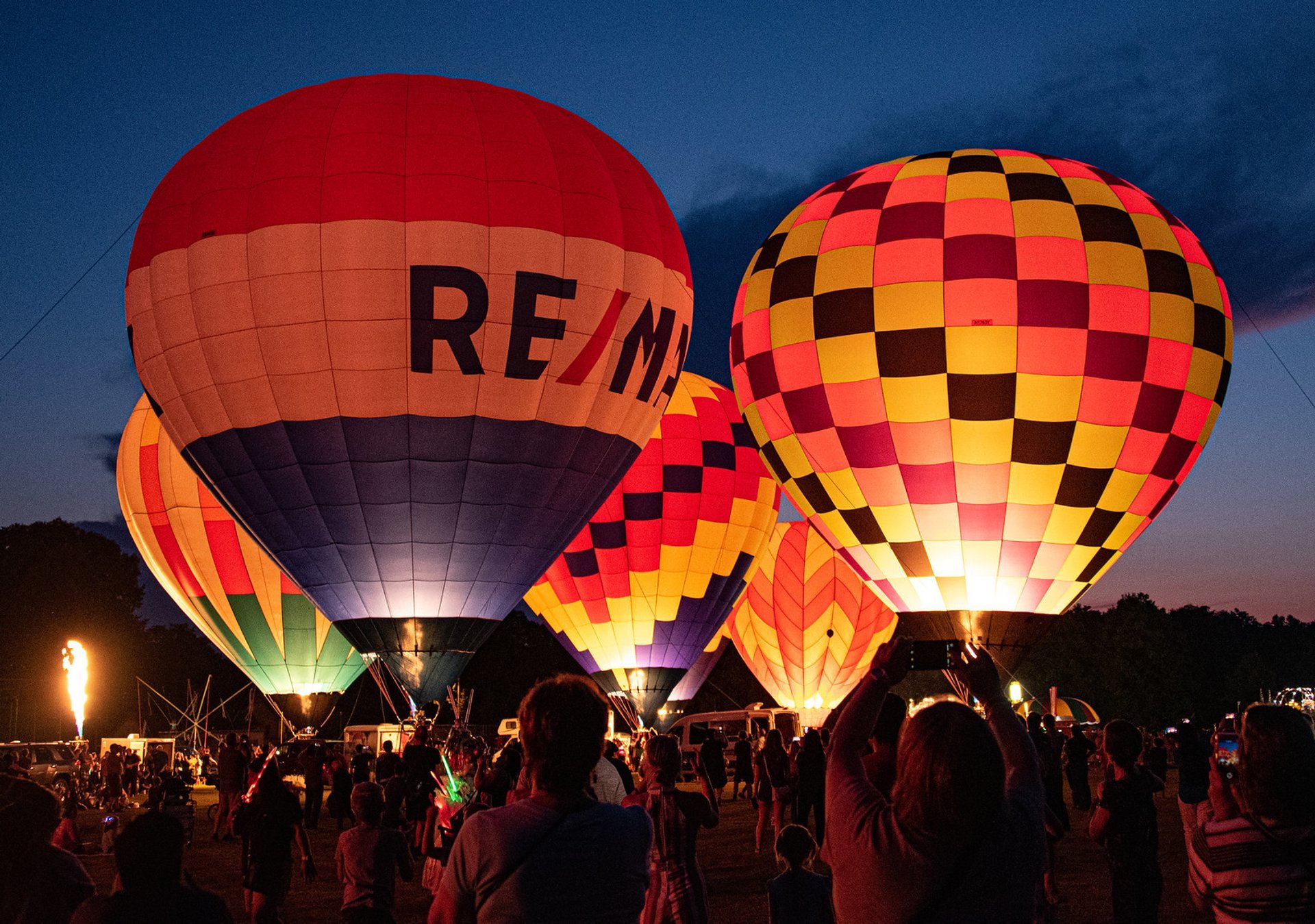 The Suncook Valley Rotary Club has been organizing and hosting the Hot Air Balloon Rally every year since 1981. The Balloon Fest, also known Pittsfield Balloon Rally and Pittsfield Rotary Hot Air Balloon Festival, takes place on Drake Field in Pittsfield, NH, on the first weekend in August. The program offers lots of activities from Friday afternoon through Sunday morning.
The festival gathers visitors from all across New England. The three-day event promises multiple hot air balloon launches: once on Friday, twice on Saturday, and once on Sunday. All the flights are weather permitting, with the wind being the key factor. When the weather conditions are perfect, hot air balloons are able to "dip" into the Suncook River. On Friday and Saturday, after sunset, balloon night glows mesmerize the festival-goers. Fireworks light up the skies on Saturday night following the night glow.
The annual program features a specialty shaped balloon, tethered balloon rides, helicopter rides, and a walk-through balloon. There are also other activities such as dog demonstrations by Inspire K9's Training Center, a Touch A Truck/Meet a Mascot event, the Anything That Floats River Raft Regatta, and a Corn Hole Tournament.
The Balloon Rally is the Rotary Club's major fundraiser of the year. The event is designed to provide a weekend of affordable family fun in the Suncook Valley area and beyond. The money raised by the rally and other club events throughout the year is reinvested within the communities to support several causes.
For the latest updates, please check with the official website (see External Resources below.)
Find hotels and airbnbs near Suncook Valley Rotary Hot Air Balloon Rally (Map)