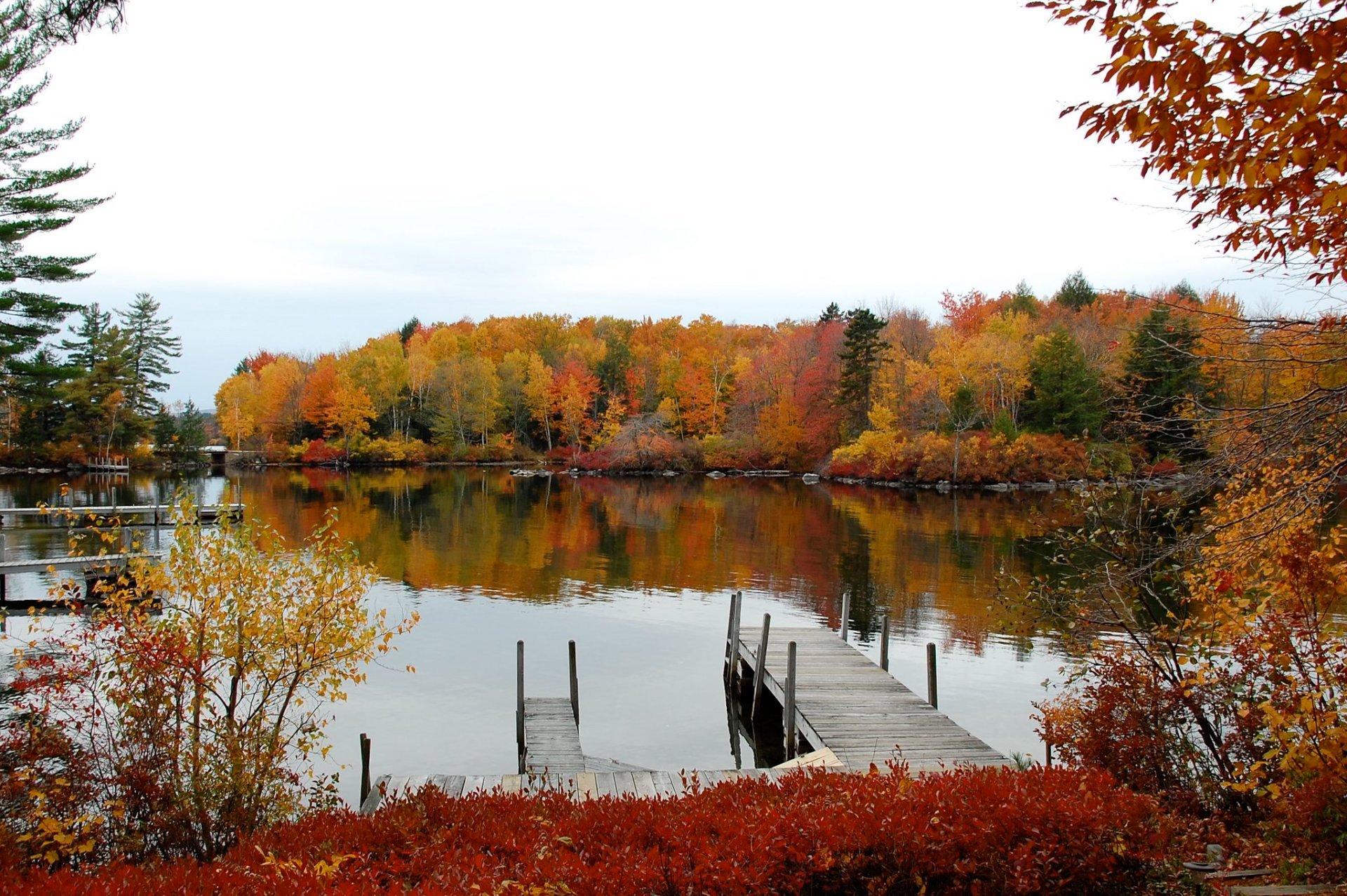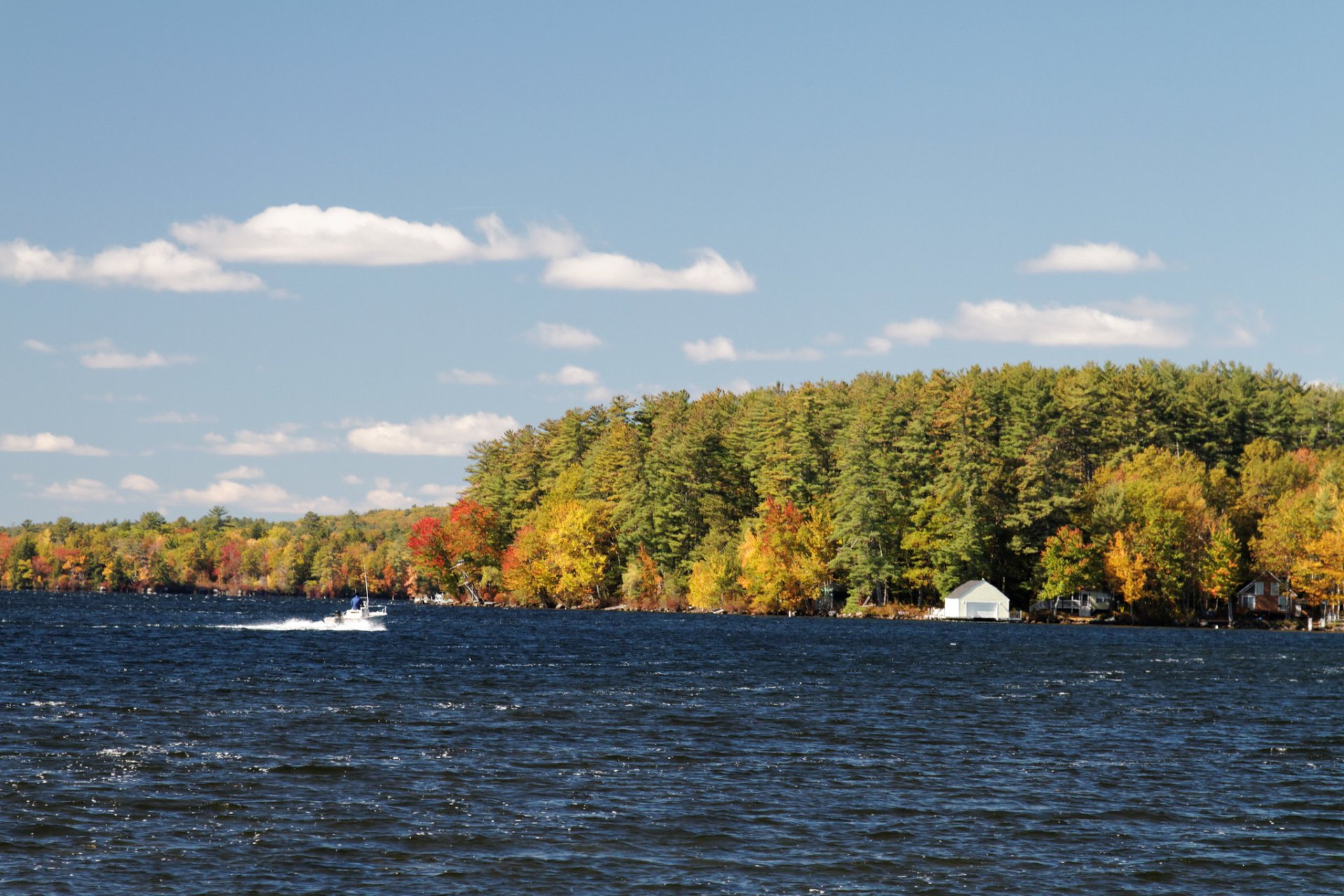 Looking across the Cove, Lake Winnipesaukee
New Hampshire can boast many breathtaking spots for your fall adventure, but Lake Winnipesaukee is the most picturesque one. The largest lake in the state, it offers fairytale views with tons of red, orange, and yellow colors. The lake itself is an amazing viewing spot for enjoying the rusty and lush fall foliage. However, as you plan your trip, be sure also to visit gorgeous nearby towns of Wolfeboro, Laconia, Moultonborough, and others.
When to go
Every year differs in terms of weather, but the fall foliage season in Lake Winnipesaukee normally starts in mid-September and lasts about three to four weeks. Sometimes, you can spot the hints of the golden fairytale as early as in late August. So be sure to book your housing in advance (New Hampshire is extremely busy during fall) and have an amazing time.
Find hotels and airbnbs near Lake Winnipesaukee Fall Foliage (Map)