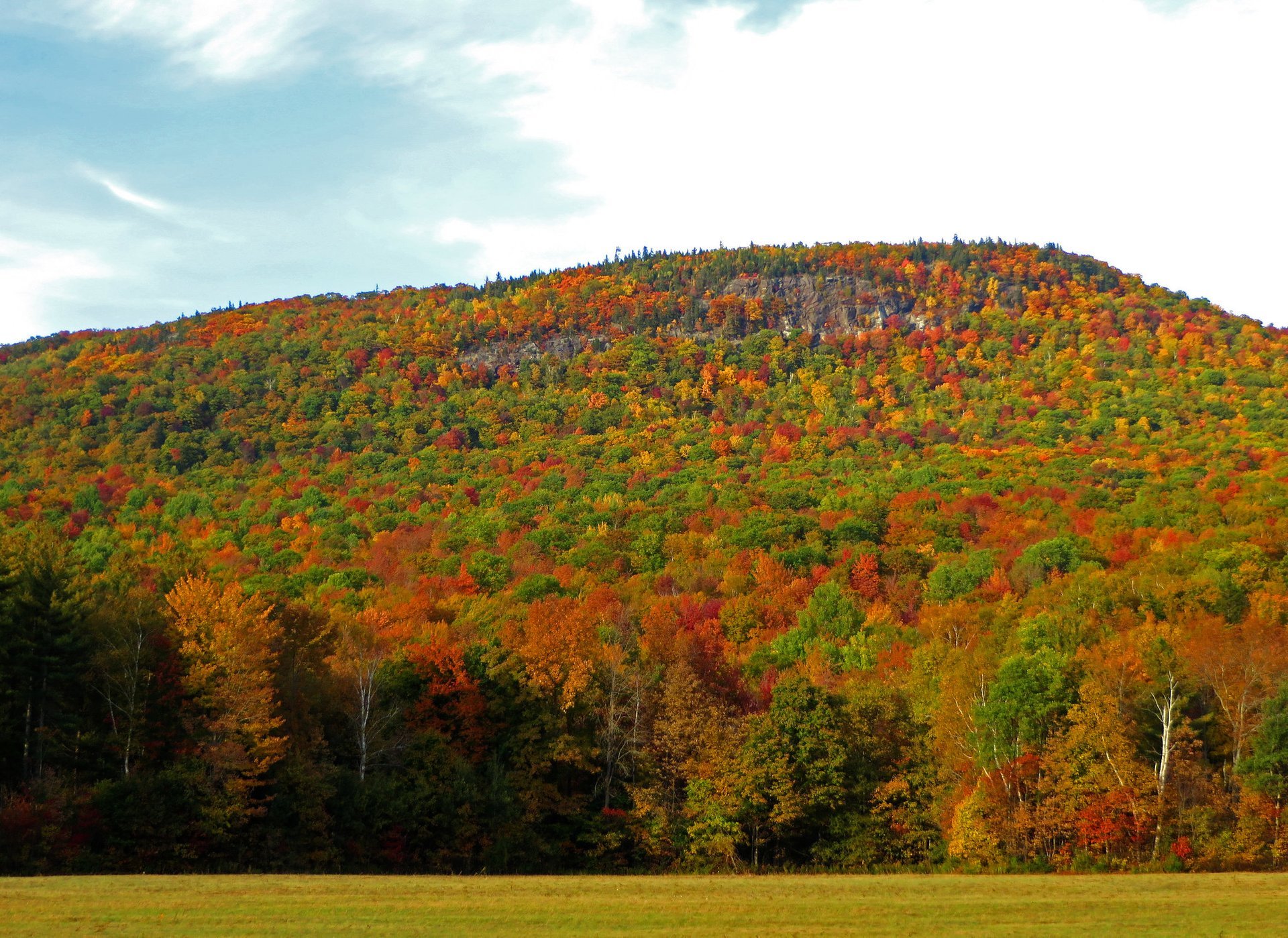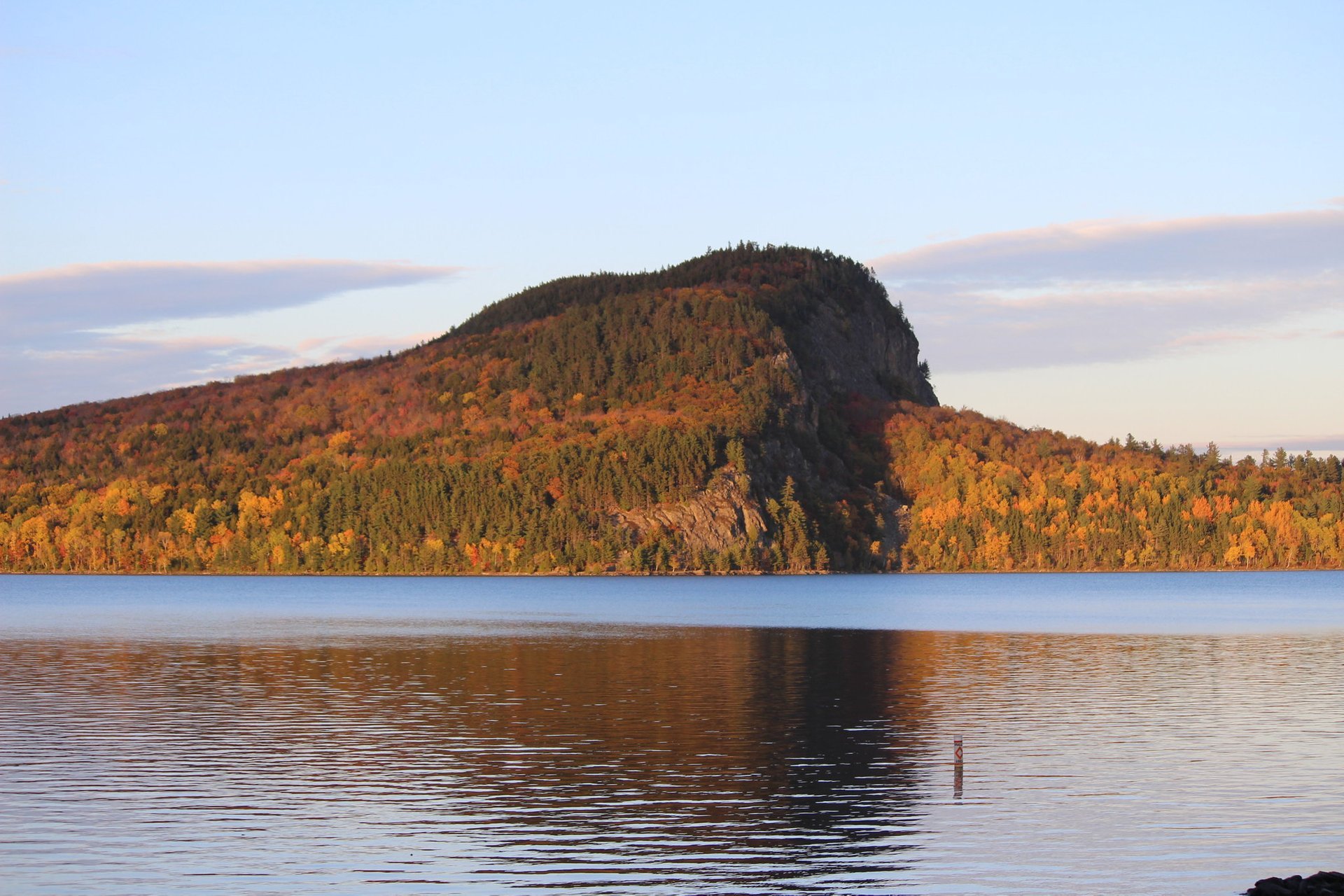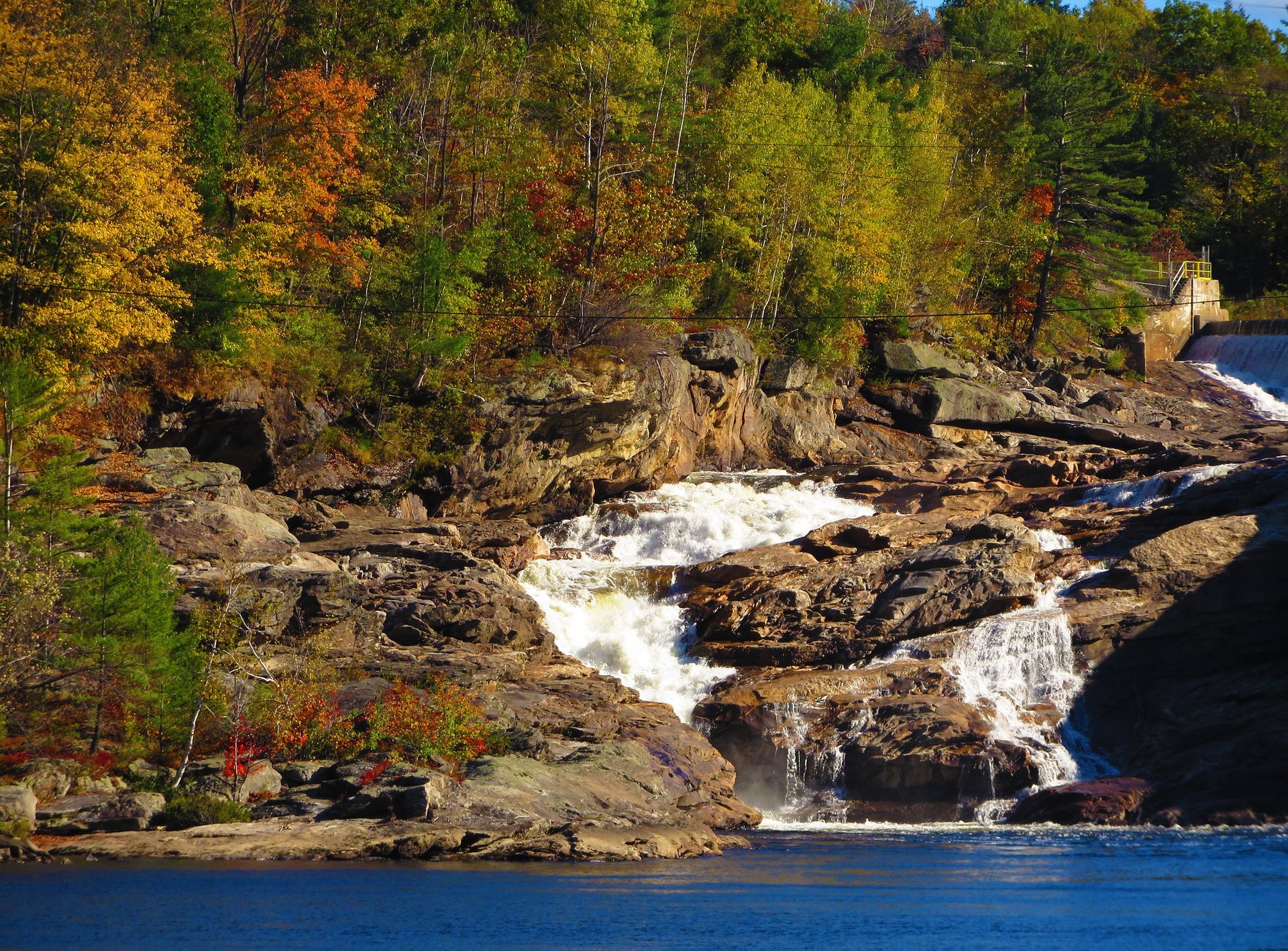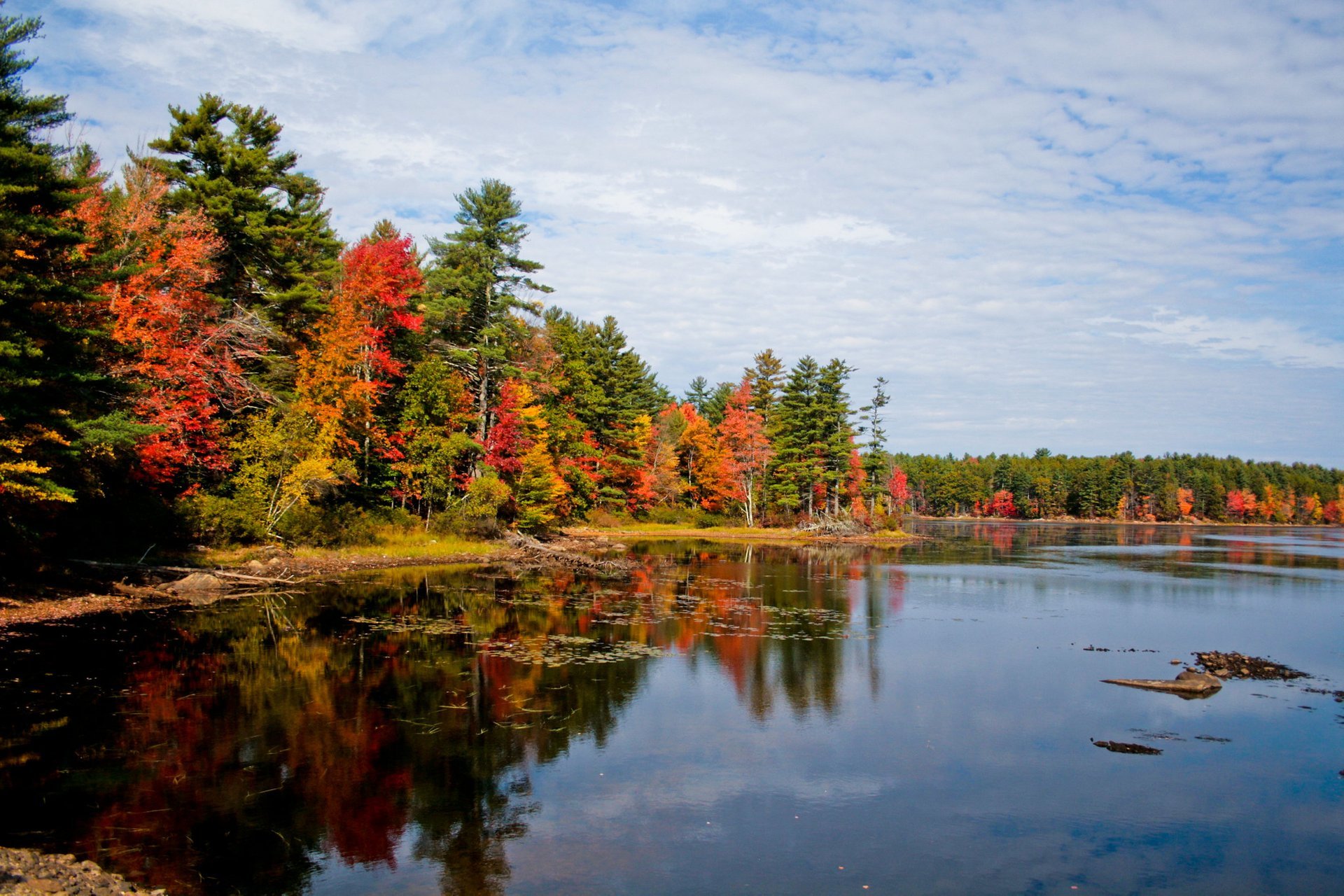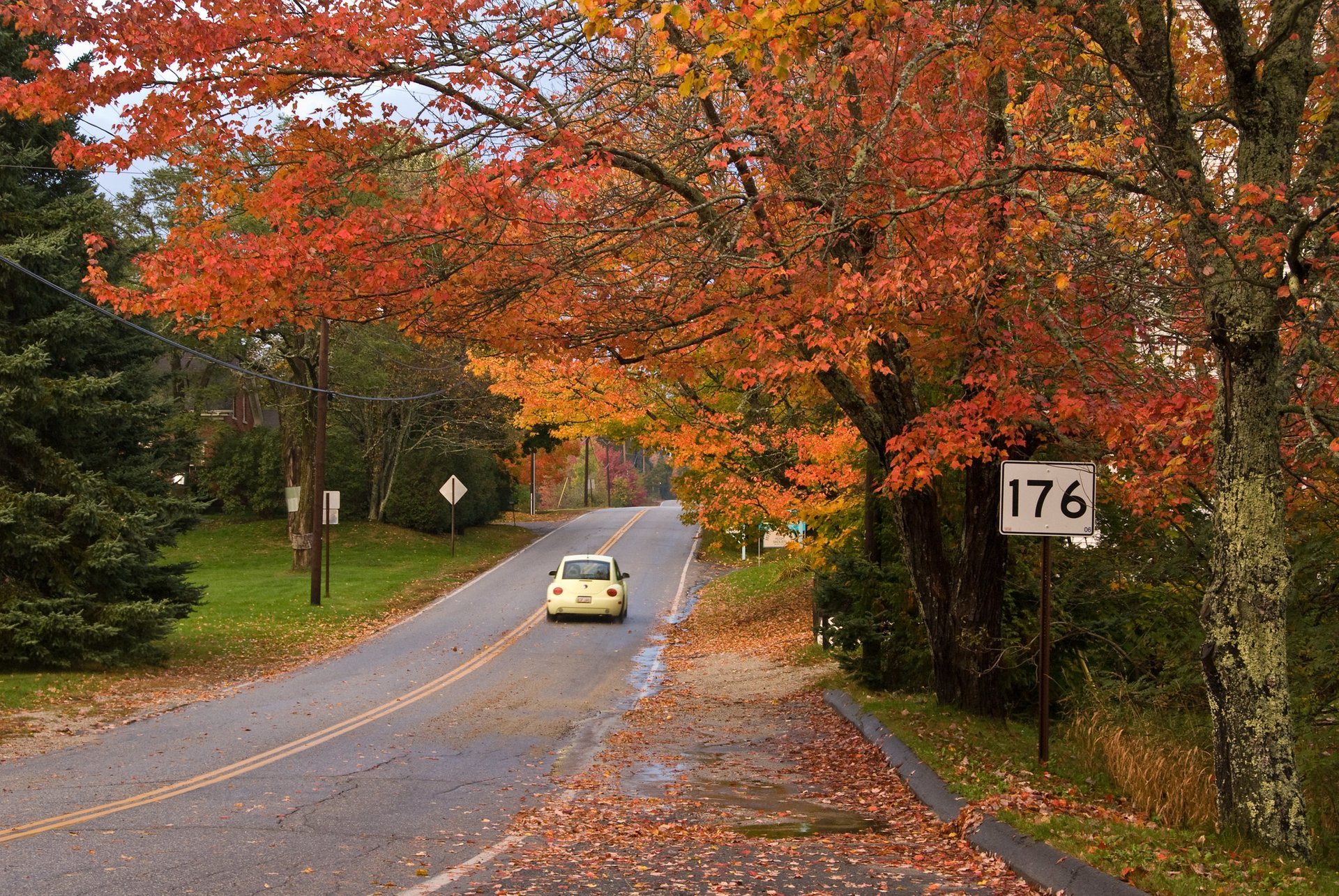 Autumn colors of Grafton Notch, Maine
Maine's farms, mountains, state parks, and coast provide lovely settings for fall leaf watchers. Color in the state progresses from north to south. Northern Maine is near peak conditions late September into early October. The central and western mountains of Maine are near peak the week of Columbus Day. As a rule, coastal and southern Maine reach peak conditions mid- to late October. Here are some suggestions for the supreme sites in each region of Maine and the best time to visit for the best fall colors.
Northern Maine (peak foliage: late September–early October)
Maine's northern hillsides begin to redden with more than half of the trees displaying fall colors. Leaf peeping at locations like Fort Kent, Eagle Lake Public Land, Mount Kineo, Aroostook State Park, Baxter State Park, and Rockwood definitely deserves to be a part of your unforgettable vacation.
Central and Western Maine (peak foliage: mid-October)
The second week of October is the best period for peak color in central and western Maine. Fall foliage is especially stunning in Grafton Notch State Park, Rangeley Lake State Park, Mt. Blue State Park in Weld, Lily Bay State Park, Bigelow Preserve, and Sebec Lake. You won't regret visiting Greenville, Moosehead, Jackman, and Rockwood as well.
Mid-October is a prime time for leaf peeping as vivid colors paint Maine hills of Fryeburg, Skowhegan, Farmington, and Rumford.
Southern and coastal Maine (peak foliage: late October)
The last week of October is best for peak fall foliage in southern and coastal Maine. Here in Acadia National Park, Camden Hills State Park, Bridgton, Sebago Lake region, Kennebunk, Wells, Limerick, and York, you will inevitably feel the gentle touch of fall.
Road Trips
A road trip across Maine can turn into the most exciting way to admire the stunning foliage. Route 1 features many excellent sites to stop along the way to Rockport, Rockland, and Camden. If you start your trip from Brunswick, you will find numerous "fingers" to explore on the coastline: Pemaquid Point with its famous lighthouse, Boothbay Harbor, and the picturesque Friendship Harbor are here for you to enjoy. Once you reach Camden, head to Penobscot Bay to see how the fall leaves create a scenic backdrop behind the town.
Where to Stay
Your Maine fall foliage journey can be complete only with cozy accommodation to stay, a place where you feel home away from home. Fortunately, the are a lot of campgrounds and places to stay around the state, such as Bear Point Marina Campground and Cabins, Mt. Blue State Park Campground, or South Arm Campground near Richardson Lake. If you plan to bring your dog with you, there is plenty of pet-friendly lodging as well. Otherwise, pick one of the hotels or inns in the towns along the way.