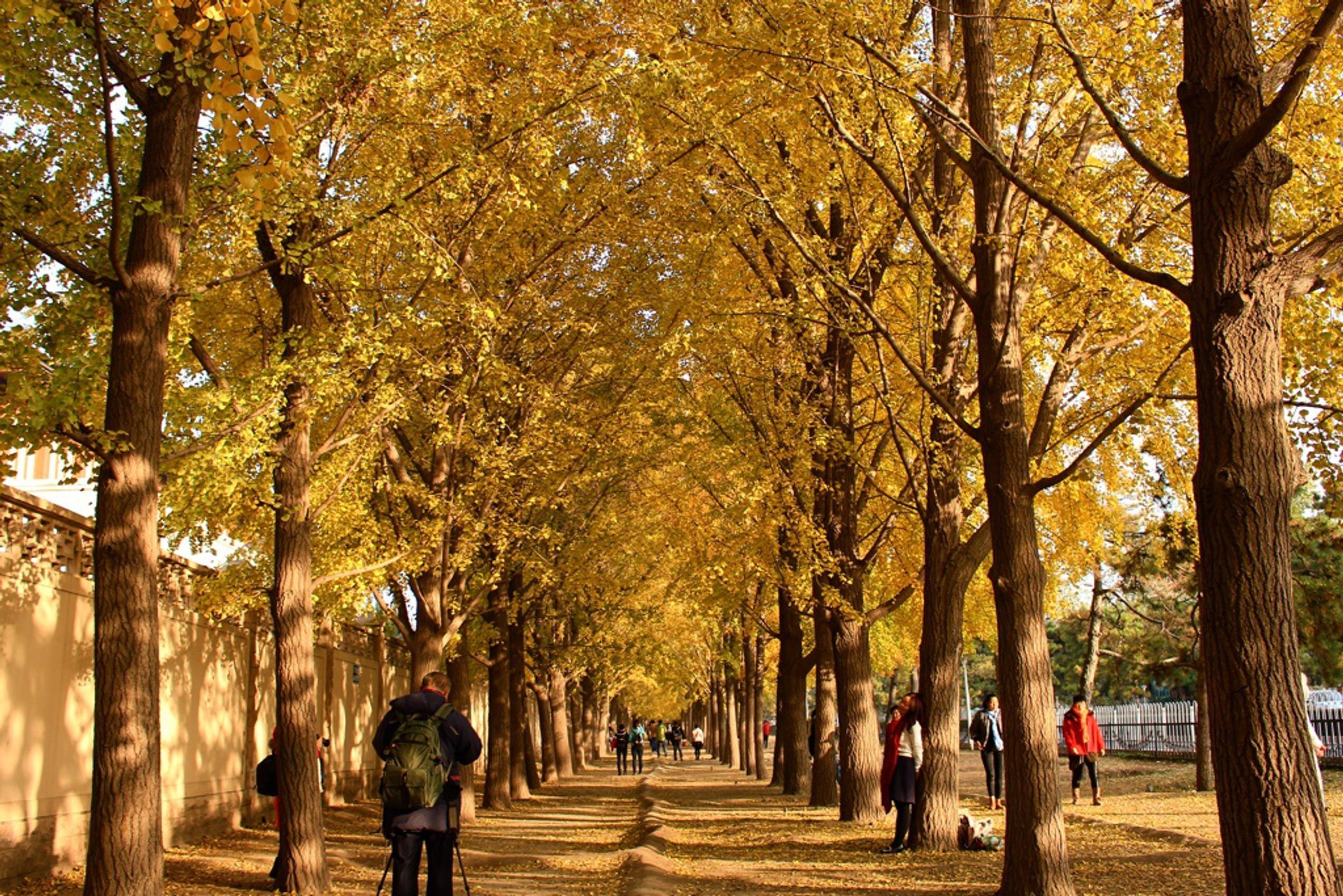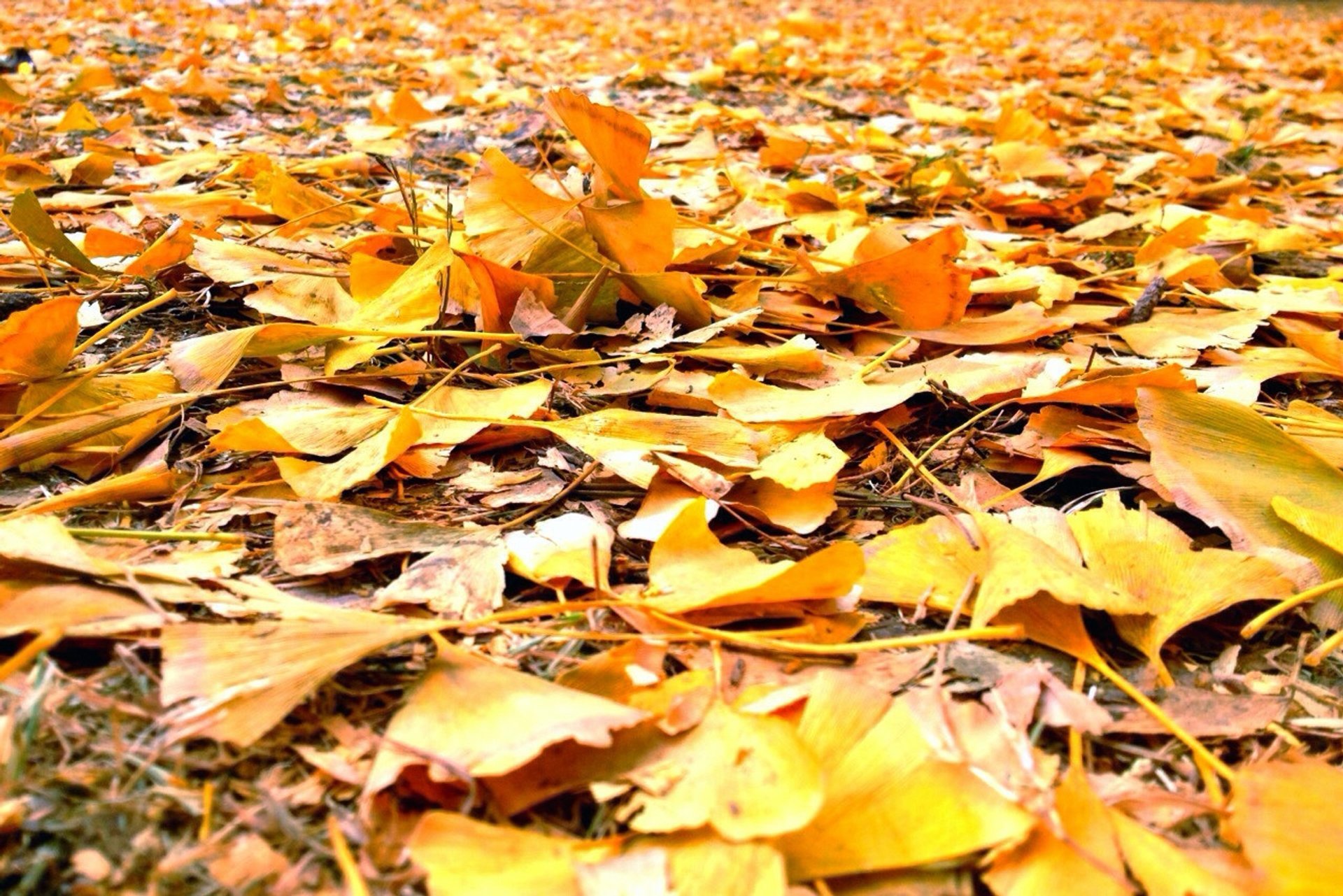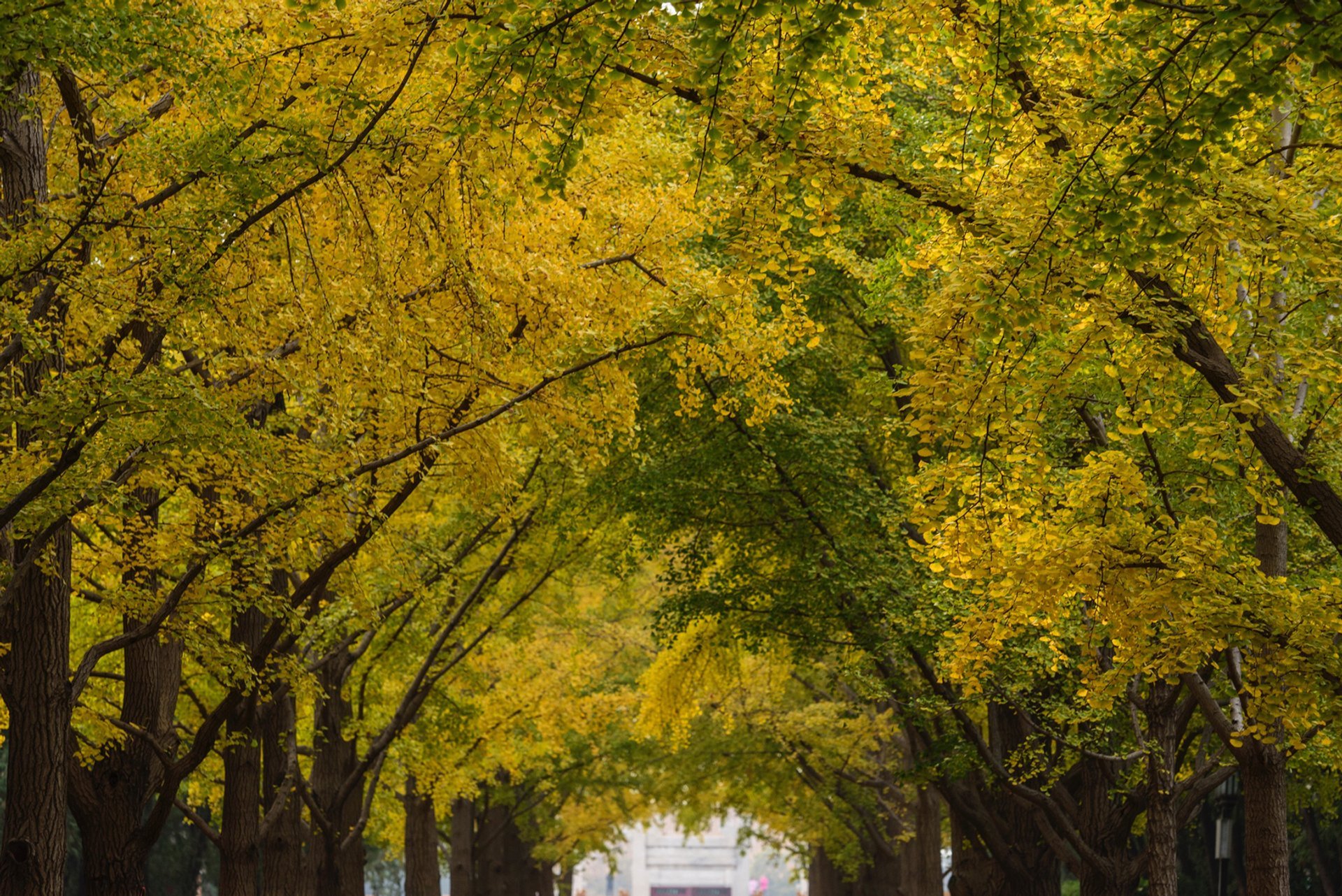 Chinese novelist Lao She once wrote, "In autumn, you must live in Peking, nothing here would let you down." The autumn of Beijing is a mesmerising world of red and yellow. Red leaves are famous at Fragrant Hill, while the yellow colors prevail in the iconic ginkgo avenues. Ginkgo leaves start to turn yellow from mid-October and usually fall off the trees in mid-November. A few days before falling is the best time for you to view the yellow autumn of Beijing.
Diaoyutai Ginkgo Avenue is considered as the best place for yellow ginkgo leaves viewing. The best time to appreciate and to capture the beauty of the golden leaves is in the mid- and late October. When leaves start to fall, the whole avenue is covered with a yellow "blanket." Stepping on it, you can hear the sound of leaves crunching and see fallen leaves flying with the breeze in the air. At that time, you also become part of the yellow magic.
Ditan Ginkgo Avenue is known as the most secluded avenue as there are not so many cars passing by. There are more than 200 ginkgos inside the park planted in the late 1950s. As it is crowded on weekends, weekdays would be the best time for you to enjoy the yellow palette and take photographs. Also, if you go in the morning before 7 am, you might be lucky not only to avoid the morning commuters but also observe how the sunrise illuminates the trees and their yellow hue.
The yellow leaves seem slightly more academic when they appear in the highest institution in China with crowds of students reading and chatting all over the place. In front of Peking University, there are four ginkgo trees which are about 300 years old. In Tsinghua University, there is a ginkgo avenue where you can walk or ride in a morning or catch a glimpse of beautiful dusk to enjoy the fantastic yellow avenue. With the traditional or modern architecture of institutions in the background, the yellow leaves look more elegant
Find hotels and airbnbs near Ginkgo Avenues (Map)