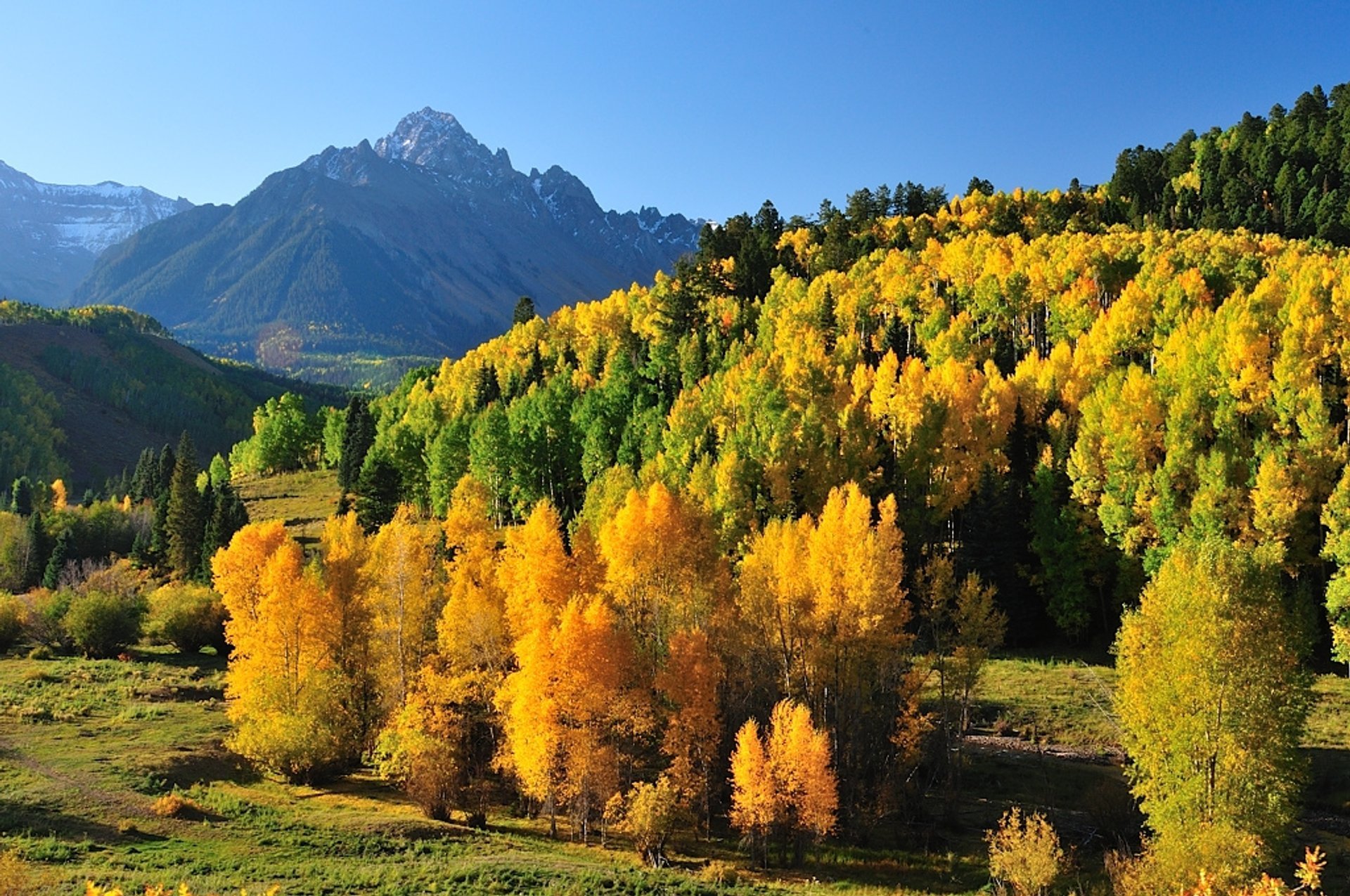 Peak fall foliage usually arrives in Colorado between mid-September and mid-October, varying by season and mostly depending on temperatures. And if you are still wondering what makes this state so unique in autumn, witness how it strikes aspen gold as the aspen trees turn amber in the mountains. Colorado is home to the largest number of aspen trees in the United States.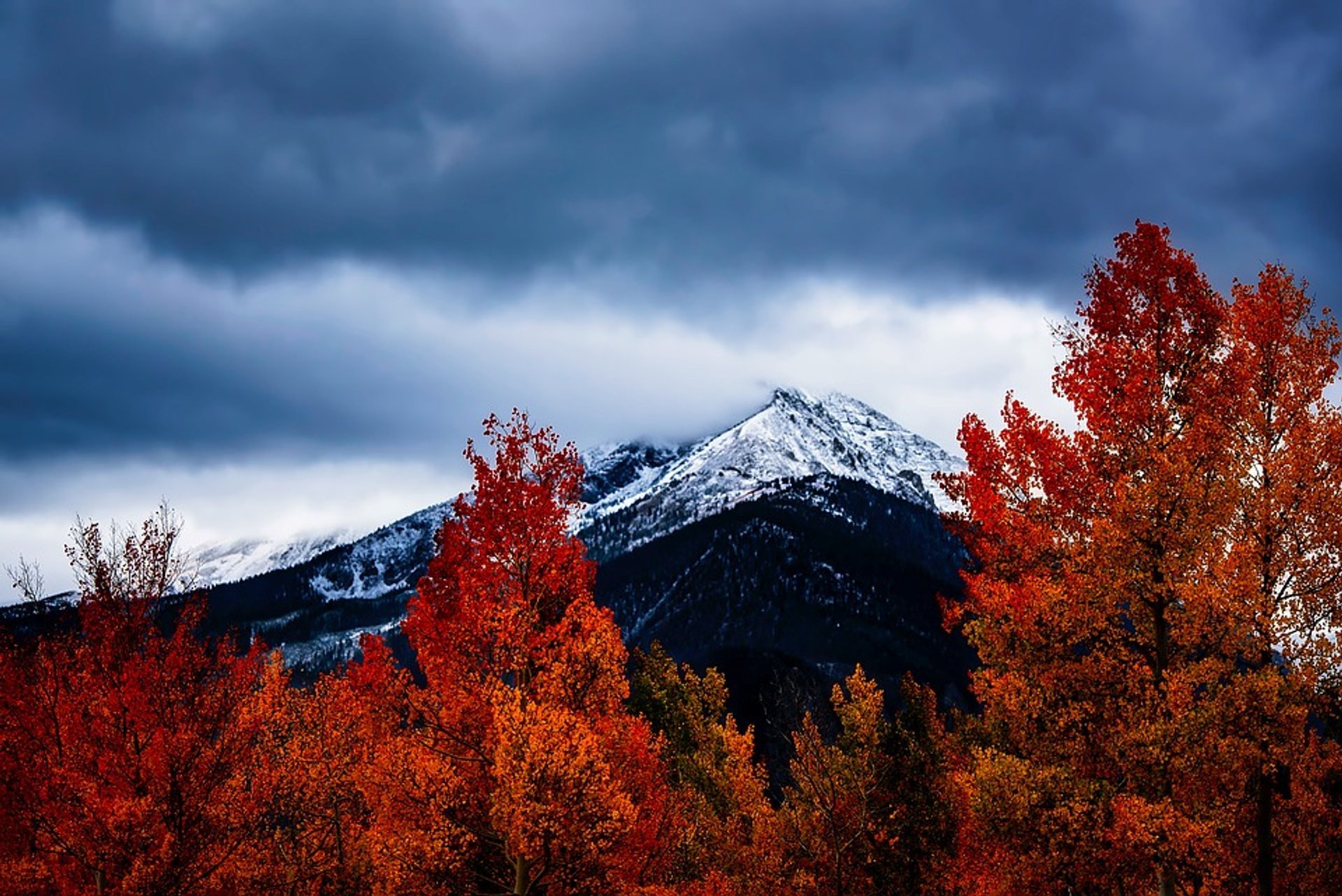 Within a two-hour drive from Denver, the state has five different climate zones. It means that Denver and its surroundings have one of the most extended periods of autumn colors of any city in the United States.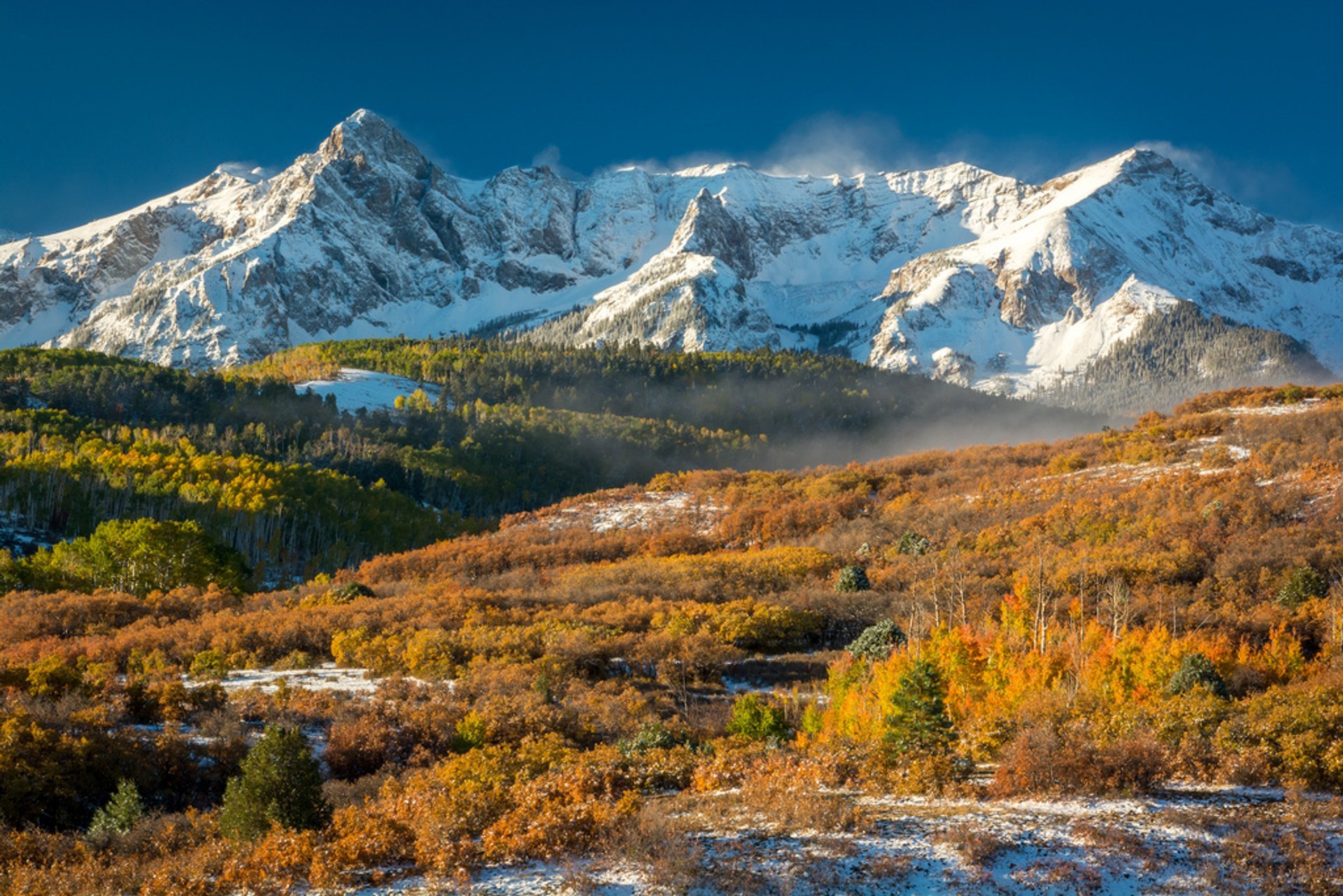 The Rocky Mountain Region encompasses Kansas, Colorado, Nebraska, Wyoming, and South Dakota. The U.S. Forest Service even breaks down the types of trees, from cottonwoods to aspens, so tourists can witness in fall glory.
And how about combining the beauty of fall leaves with the mating rituals of large elk in Estes Park? The dusk and dawn are the best times to hear the elk bugling. The distinctive mating call is unmistakable and sounds like a bugle's blast.
Aspen is famous for its brilliant display of, you won't even guess, aspens! This mountain town, surrounded by impressive hues of glaring yellows and golden bronze, should be an obvious choice.
Find hotels and airbnbs near Colorado Fall Colors (Map)
Colorado Fall Colors Featured in