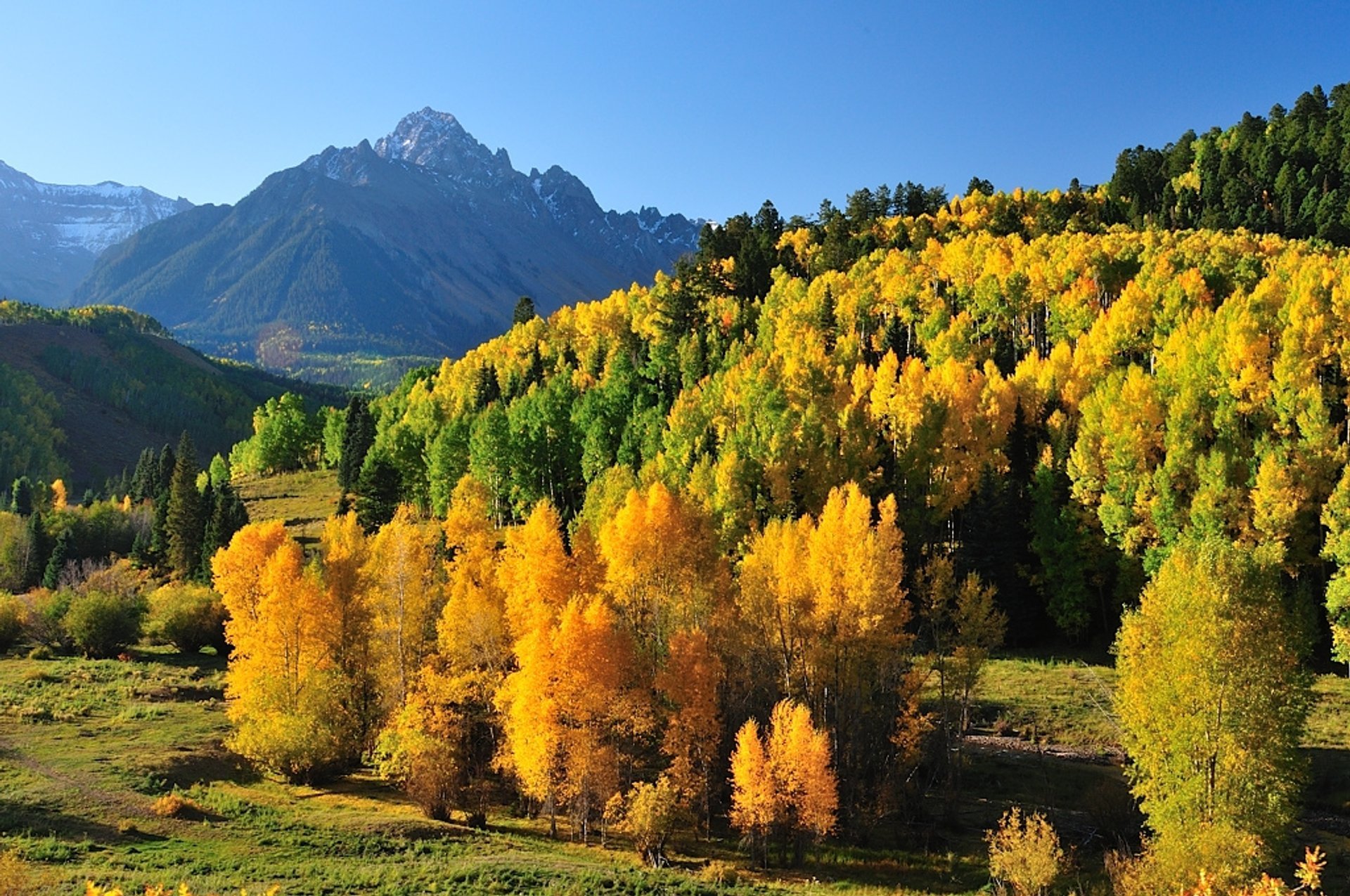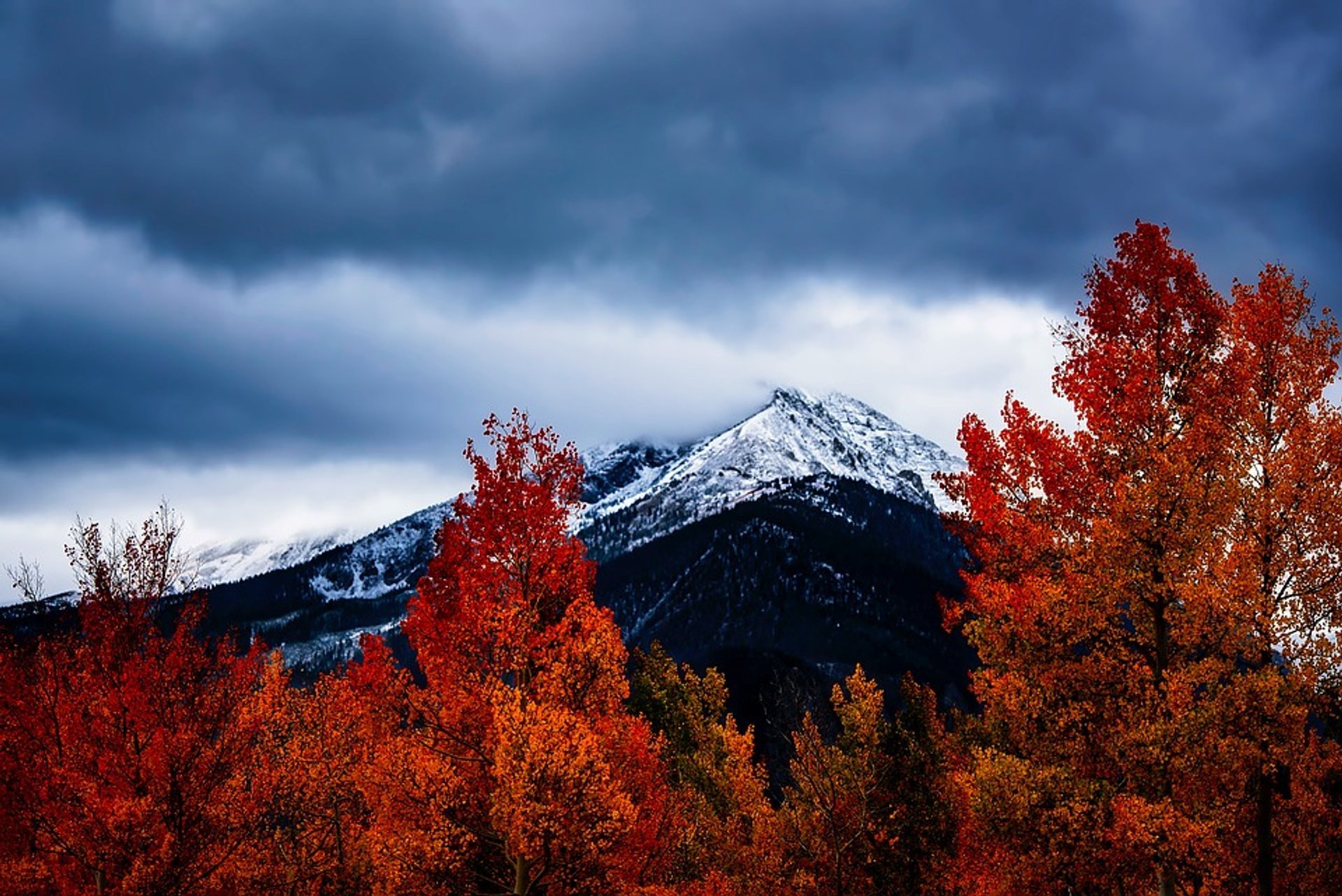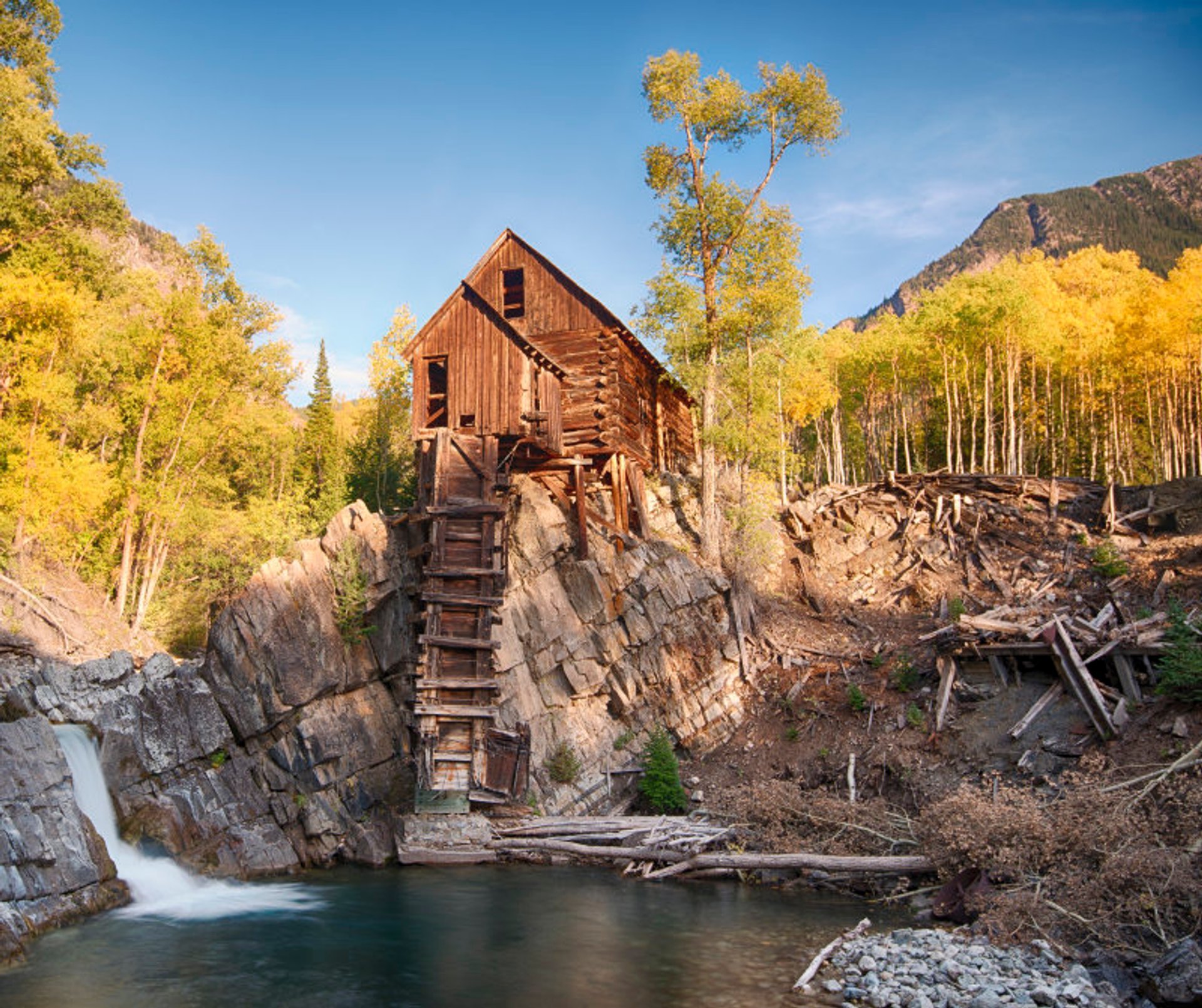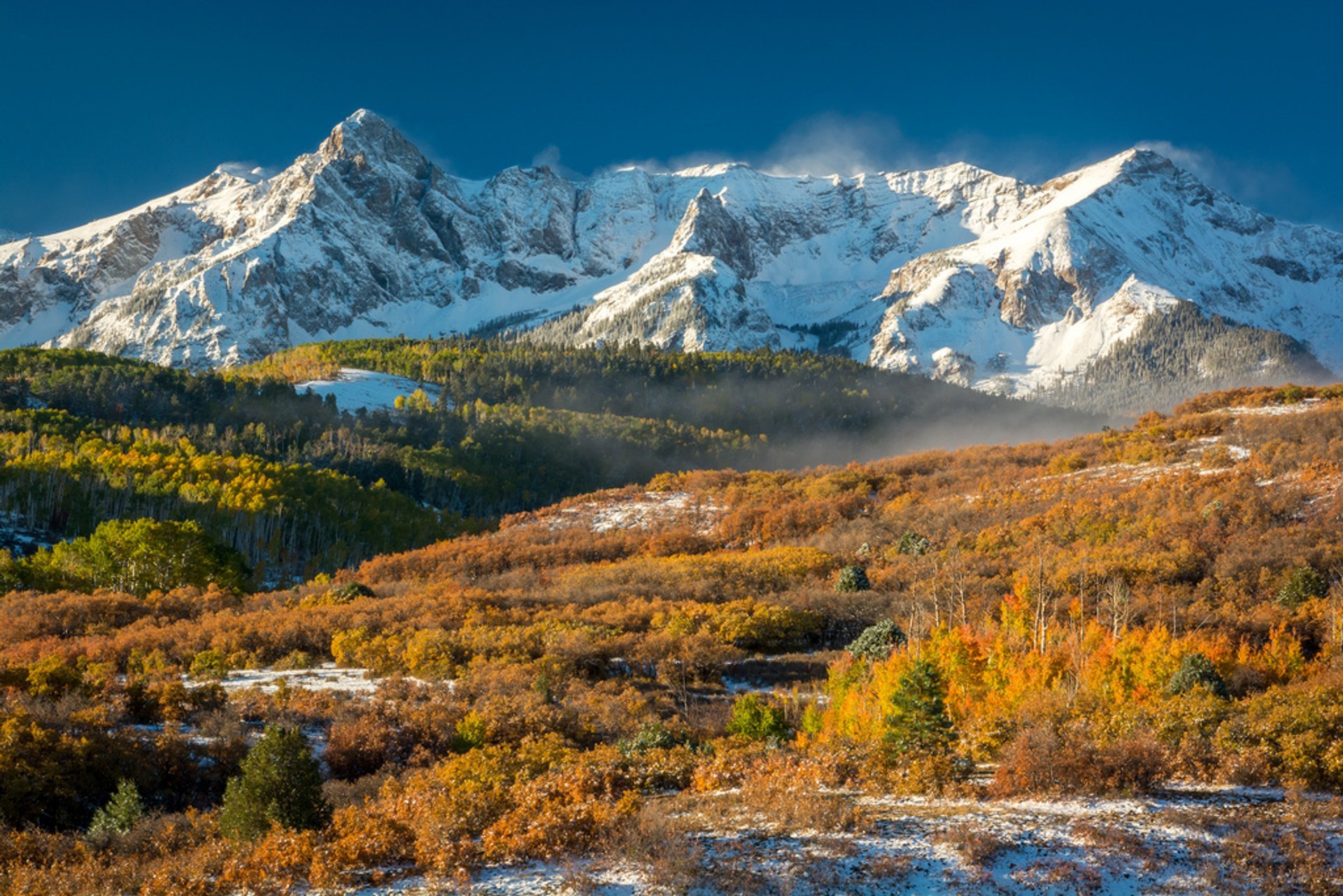 See accommodations nearby
Colorado Fall Colors
Featured in
Peak fall foliage usually arrives in Colorado between mid-September and mid-October, but this can vary from season to season, as it is dependent on the temperatures. It is well worth the effort to see colors in colorful Colorado, however. This western state is home to the largest number of aspen trees in the United States. If you want to give your eyes a treat they will never forget, witness the blinding streaks of gold in the Colorado mountains, when the aspen trees turn to a brilliant amber.
You can experience up to five different climate zones within a 2 hour drive from Denver. This means that Denver and its surrounding areas have one of the most extended periods of autumn colors of any city in the United States.
Rocky Mountain National Park
The most popular hiking destination in Colorado, Rocky Mountain National Park, is located about 75 mi (120 km) northwest of Denver. During the third and fourth weeks of September, park views are completely transformed with golden tones. The ultimate scenic fall drive in the park is Bear Lake Road, which links Upper Beaver Meadows and Bear Lake. This 23-mi (36-km) road offers spectacular views as well as access to many hiking routes, campgrounds, picnic areas, and the Moraine Park Discovery Center. The area's most popular fall hiking trails include Alberta Falls, Bear Lake, and Wild Basin trail.
Where to stay You can camp for the night in Glacier Basin Campground or Sprague Lake Camp. Lodging is also available at Rocky Mountain Resort.
Estes Park and Grand Lake
Estes Park serves as a base for the Rocky Mountain National Park in Northern Colorado. Trail Ridge Road is one of the most scenic leaf-peeping routes in the park. The road is a stretch of U.S. Highway 34 that goes from Estes Park through Rocky Mountain National Park to Grand Lake. It is also called The Beaver Meadow National Scenic Byway. Trail Ridge Road boasts postcard views with colors ranging from green to yellow and bronze throughout September.
Another scenic fall drive is Peak to Peak Highway, which goes south to Mount Evans. And how about combining the beauty of fall leaves with the mating rituals of large elk in Estes Park? Dusk and dawn are the best times to hear elk bugling. This distinctive mating call is unmistakable and sounds like a bugle's blast!
Where to stay There are plenty of cabin rental options in Estes Park, like YMCA of the Rockies or Fall River Village Resort. Book in advance as the foliage season is very popular with hikers.
Guanella Pass
Guanella Pass is located just a one hour's drive from Denver. Along the way, the Aspen leaves turn into a wonderful yellow color, making this destination a top-notch fall foliage spot in Colorado. This pass climbs up to 11,670 feet (3,557 m), where Mount Bierstadt and Mount Evans are visible in the distance.
Crested Butte
The towns of Crested Butte and Aspen are famous for their brilliant fall displays. These mountain ski resorts are surrounded by impressive hues of glaring yellows and golden bronze.
Take a scenic drive on Kebler Pass, a beautiful high-mountain road between Crested Butte and Paonia. The route goes west from Crested Butte to Highway 133, near the mining town of Somerset. The road is open for traffic from approximately mid-June to mid-October.
Going from Crested Butte to Aspen, make a stop by Crystal Mill, an idyllic spot made even more incredible when surrounded by golden aspens. The path to Crystal Mill goes along the sparkling Crystal River, through the mountains of the White River National Forest. Spend some time hiking the Crystal Mill Trail, an 8-mi (13-km) moderate trail that is only open from late May to late November.
Where to stay Crystal Mill has some cabin lodging available. Crested Butte and Aspen have many hotels ranging from luxurious to budget.
Telluride and San Juan Mountains
The stunning San Juan Mountains in Southwestern Colorado will satisfy any leaf-peeper with their beautiful vistas. Last Dollar Road is the number one scenic drive in October. Colors vary from red to golden yellow. Be sure to stop and take in the incredible views of the Sneffels Mountain Range and Wilson Peak.
Where to stay Telluride has many bed and breakfasts as well as luxurious mountain resorts. There are also a few camping sites, such as the Telluride Town Park Campground and the Little Molas Lake Campground, where you can be sure to wake up to an incredible view!
Find hotels and airbnbs near Colorado Fall Colors (Map)
Colorado Fall Colors
Featured in