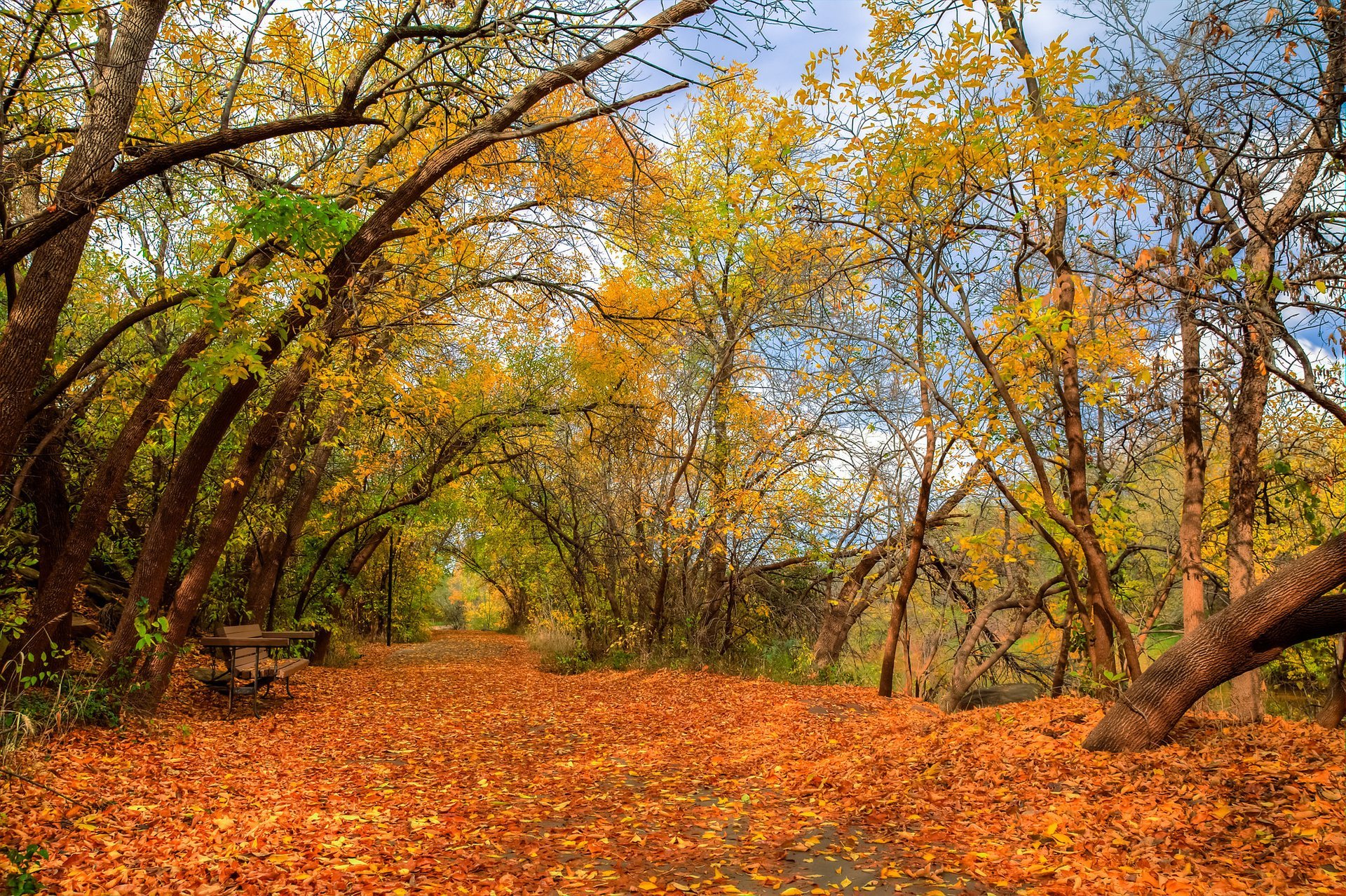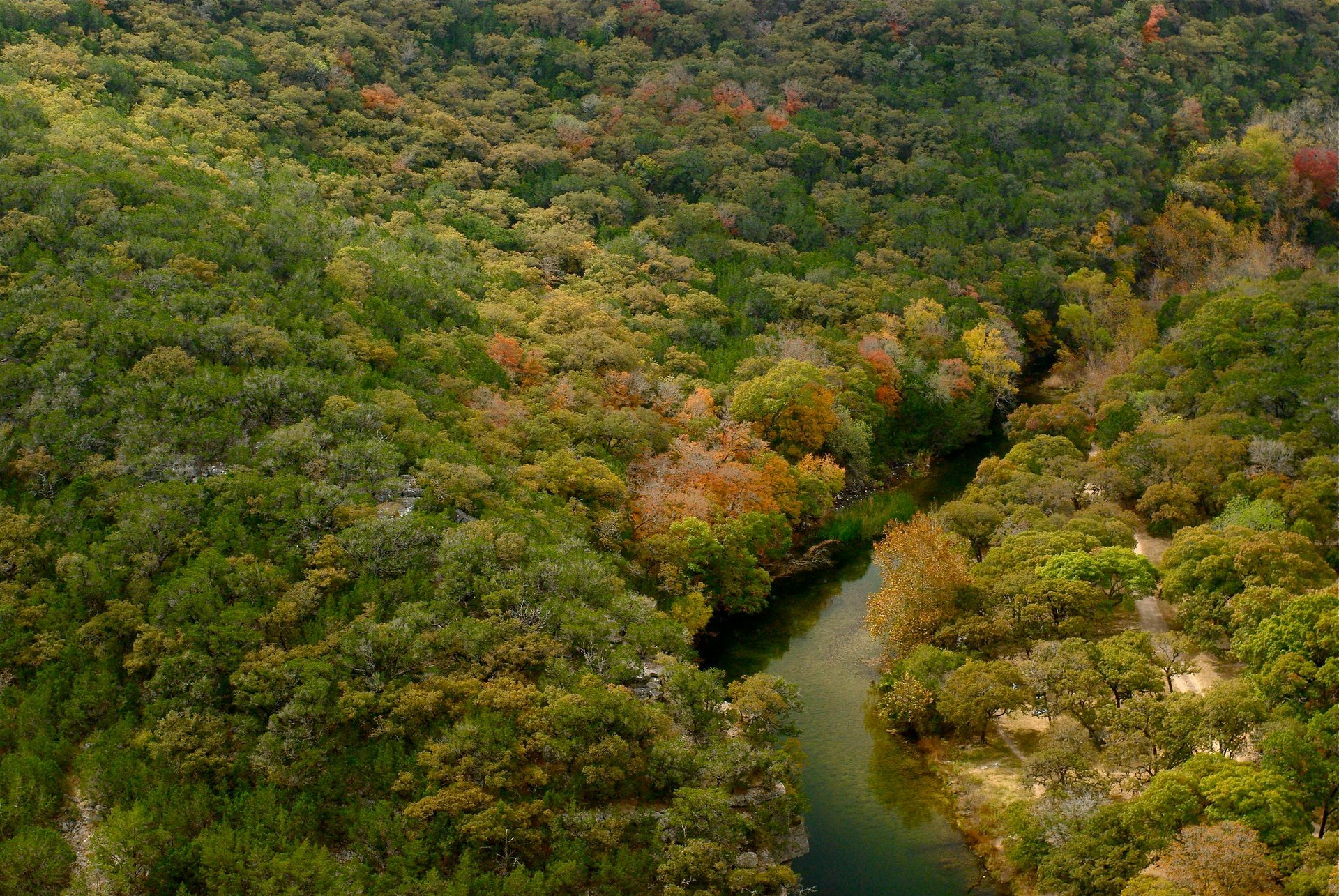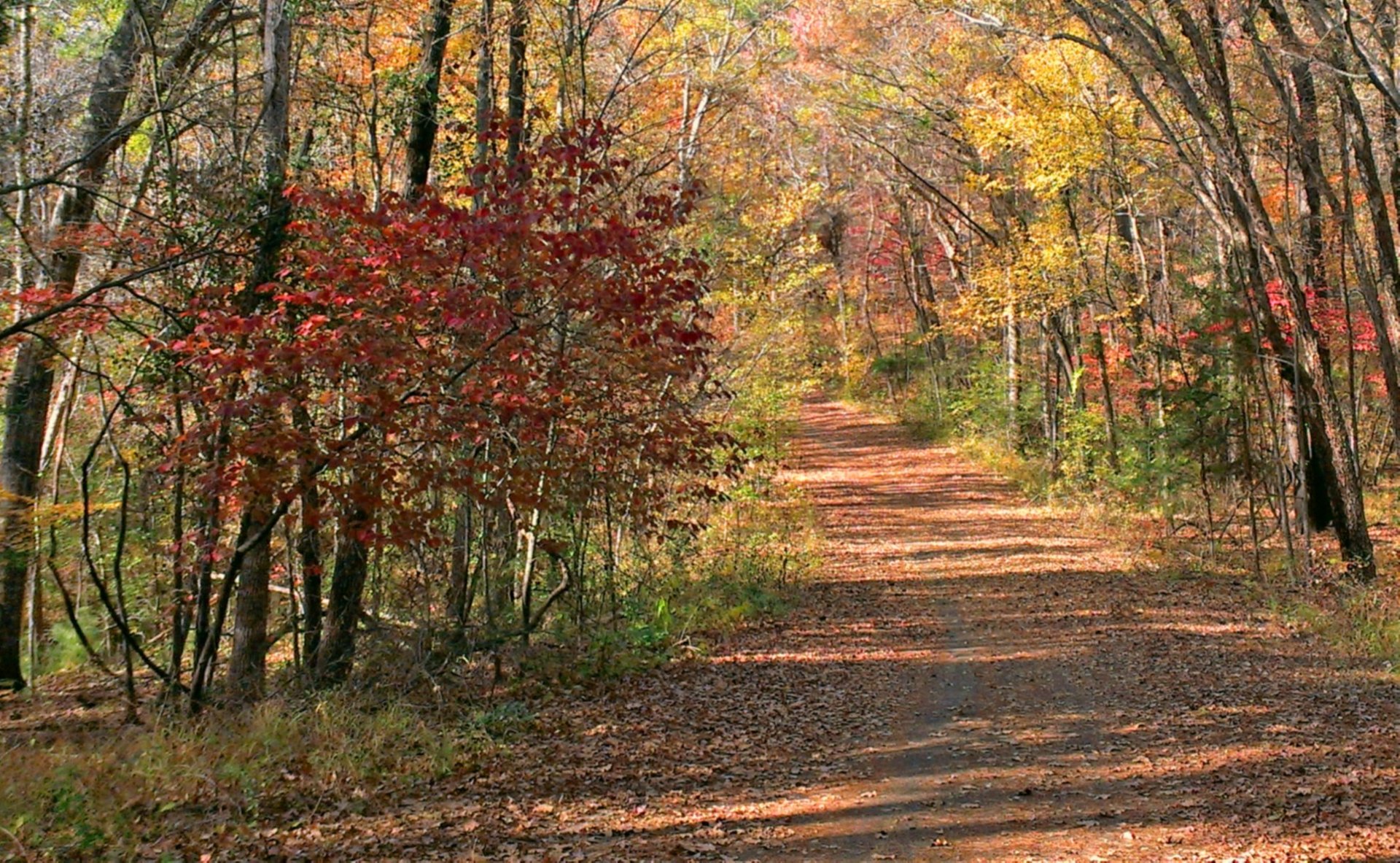 October brings some coolness and relief from summer heat to Texas. This month also marks the beginning of fall foliage season that usually peaks from mid-October to early November. With its incredible diversity of landscapes, Texas is a great destination for a fall foliage drive starting from its scenic Texas Hill Country and ending in the Guadalupe Mountains on the border with New Mexico.
Texas Hill Country
Lost Maples State Natural Area
The Texas Hill Country is undoubtedly the premier fall leaf peeping destination in the state. One of the most popular spots, Lost Maples State Natural Area, is nestled on the banks of the Sabinal River, about 1.5-2 hours from San Antonio. The area is, of course, most famous for its maples, producing fiery red and orange tones. There are also canyons and limestone bluffs that serve as the perfect backdrop for beautiful trees. Take the scenic East Trail which features bigtooth maples and red oaks. Also, consider combining East Trail with West Trail into a giant 8-mile (13-km) loop. And lastly, check out Lost Maples Winery, which is a perfect place to wind out after hiking and watch fall foliage pictures you've taken on the way. Early November is the best time to witness nature's spectacle in Lost Maples State Natural Area.
Garner State Park
Garner State Park is another perfect spot for a fall weekend. Maple, cypress, oak, persimmon, and mesquite trees produce a marvelous color palette there. Take a walk along the Frio River, preferably in late October.
East Texas
East Texas is heaven for a leaf peeper. The Autumn Trails Tours encompass many of its picturesque towns, like Winnsboro or Pittsburg. Daingerfield State Park is one of the best foliage locations, especially the Rustling Leaves Nature Trail. As the weather is still warm, it's possible to rent a kayak and admire the trees from the lake. The park showcases colorful maples, gums, and oaks. Also, stop by Los Pinos Ranch Vineyards that are simply stunning in early to mid-November. If you prefer to spend a day in a spectacular fall forest, exploring its most quiet nooks, visit Tyler State Park. With abundant maples, sweetgums, dogwoods, and oaks, the park offers a colorful palette of yellow, red, and orange leaves. This peaceful fall getaway boasts a 64-acre (25-ha) spring-fed lake. Tyler State Park offers boating, fishing, mountain biking, and birdwatching. Camp overnight and take the Lakeshore Trail or the Whispering Pines Trail for the most scenic vistas.
North Texas
Dinosaur Valley State Park is a gem of North Texas not only because of life-size dinosaur statues but also due to the numerous scenic hiking trails showcasing its diverse nature. Thanks to lots of elms, hackberry, sumac, sycamore, and Texas red oak trees, the park is a perfect weekend getaway spot not far from the Dallas-Fort Worth Area.
Southwest Texas
Guadalupe Mountains National Park is home to four of the highest peaks in Texas and features incredibly diverse flora and fauna. Oak and ash trees change color beautifully. Mountain views look most stunning in the fall due to colorful foliage accents. Take McKittrick Canyon Trail and make sure to stay in the park for the night to fully enjoy its beautiful landscapes.
Where to stay
Daingerfield State Park offers cabins for rent, which are available for reservation online. Tyler State Park has just a limited number of cabins so make sure to book in advance. Guadalupe Mountains National Park offers campgrounds and RV sites. There are also more lodging options in the nearby city of Carlsbad.
Find hotels and airbnbs near Texas Fall Colors (Map)