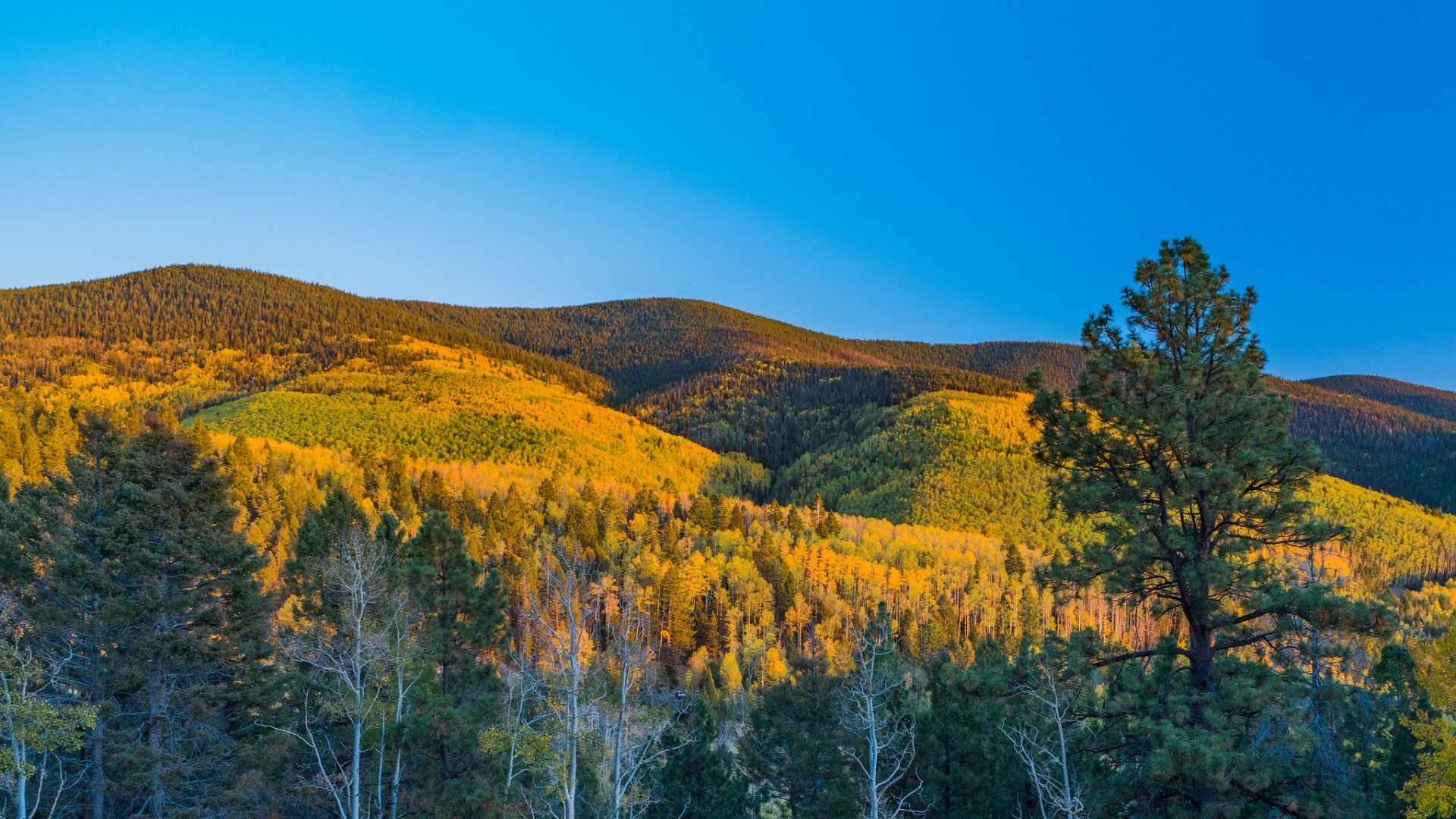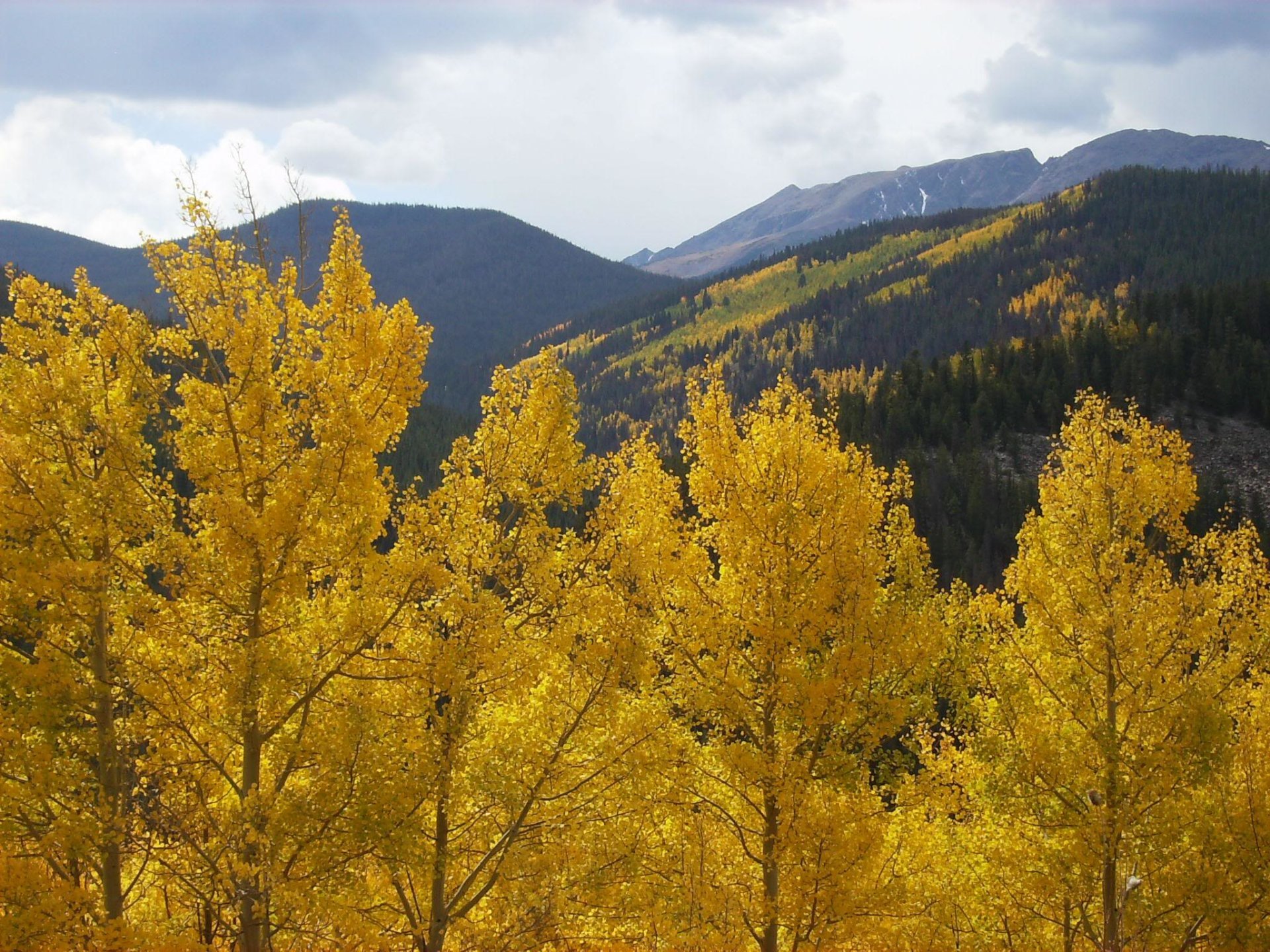 Fall foliage view from Boreas Pass
The historical town of Breckenridge is located in northwestern Colorado, at the base of the Tenmile Range. Famous primarily as a ski resort, it is also a popular leaf-peeping destination. As trees start turning gold with the arrival of autumn, Breckenridge offers gorgeous mountain views. The look of vibrant yellow aspen groves with the snow-capped Tenmile mountain range in the background is quintessential for Colorado fall. Additionally, fall is the best time to try activities such as hiking, fly fishing, and mountain biking.
When to see Breckenridge fall colors
Since Breckenridge is located at an elevation of 9600 ft (2926 m) above sea level and has a high alpine climate, the fall foliage season here starts quite early. Fall colors displays are in their full glory already in early September. For the first two weeks of September, the colors are most striking. By October, many trees already drop their leaves, and the colors fade away.
Best places to see fall colors near Breckenridge
Boreas Pass fall colors
Boreas Pass is the top fall foliage destination in Breckenridge, with plenty of lush golden aspens radiating color. Located south of town, Boreas Pass can be easily accessed via Boreas Pass Road or County Road 10, which goes directly over the pass. Once you get to the summit, you can park and take a 2.5-mile (4-km) loop trail to enjoy the views of the Blue River Valley and Breckenridge Ski Resort.
French Gulch
French Gulch is another spectacular hiking area located very close to Breckenridge downtown. A scenic 4.6-mile (7-km) French Gulch trail, passing through picturesque meadows and historical mining sites, is an easy option. French Pass trail, which passes the Continental Divide between Bald Mountain and Mount Guyot, is a more challenging option.
Hoosier Pass
Spectacular Hoosier Pass is located 20 mi (32 km) south of Breckenridge, at an elevation of 11,542 feet (3,518 m). It can be reached by Colorado Highway 9. At the top, you can park your car and enjoy a scenic panorama of the area. A few hiking trails are also available. A large parking lot at the top of the pass perfectly suits photographers and provides access to hiking trails.
Breckenridge has a lot to offer during fall. In addition to beautiful views, visitors can attend beer, wine, and spirits festivals. It is a perfect time to explore the area and take plenty of memorable photos at top fall foliage spots scattered around the town, which include Main Street, Blue River Plaza, Blue River Trail, and the Town Overlook.
Find hotels and airbnbs near Fall Colors (Map)