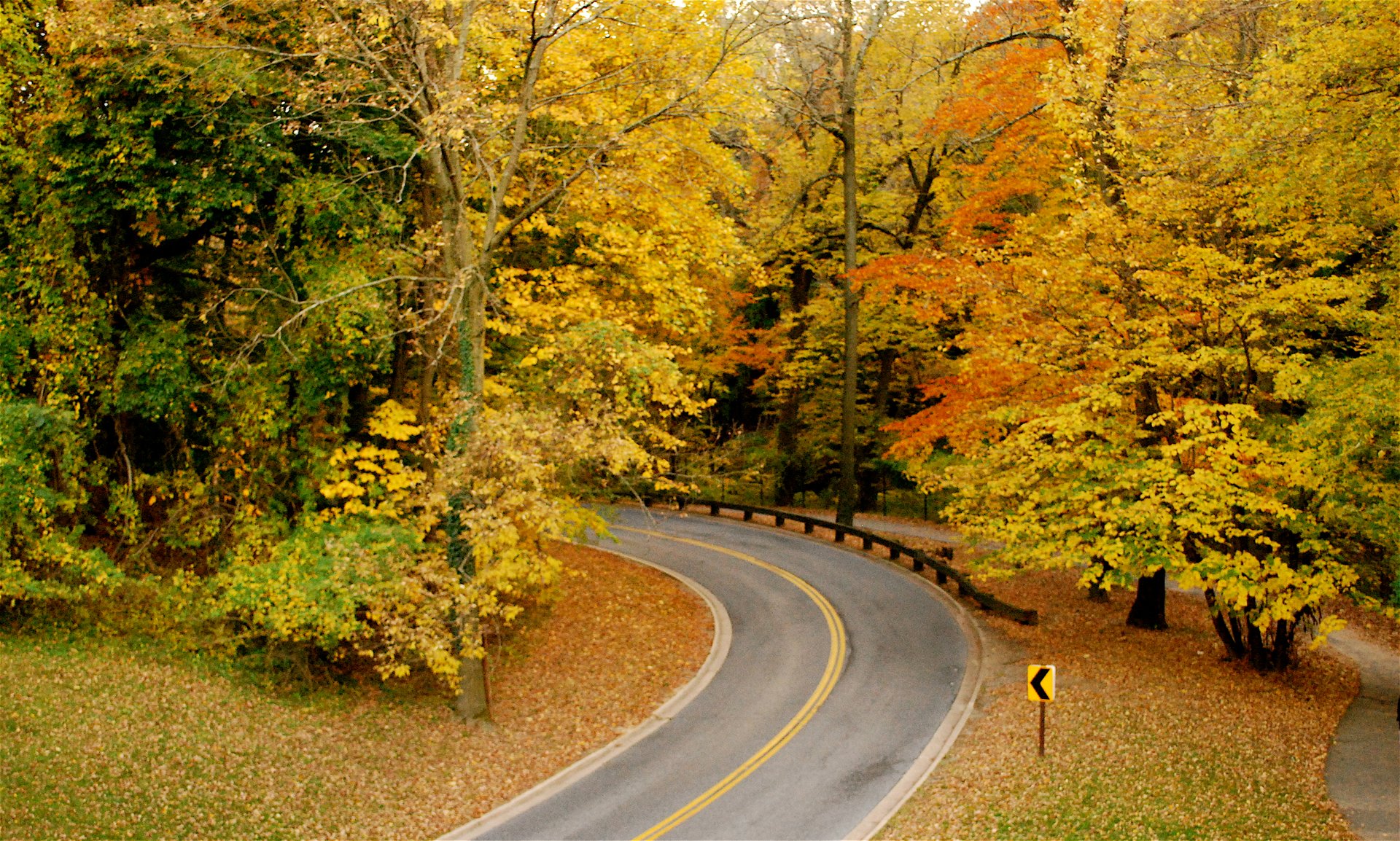 Fall is especially beautiful in the District of Columbia, Maryland, and Virginia. Leaves begin to turn red and yellow in the middle of October. The timing and intensity of color depend on temperature and rainfall. The peak of Fall colors can be seen until the end of October, and then the trees start losing leaves.
If you happen to be in Washington during this time, visit one of its beautiful parks like Tidal Basin or the National Arboretum. Start your Fall walk in beautiful Georgetown and explore the Chesapeake & Ohio Canal National Historical Park, which stretches to Cumberland, Maryland. You can rent a boat, take a horseback ride or enjoy the park's beauty on a bicycle. Or visit a nearby Great Falls Park across the Potomac River. It is one of the favorite Fall picnic spots for D.C. residents. Due to the autumn hurricane season, the falls are full of turbulent water and show impressive volume.
If you have some time, visit some of the most popular fall foliage sites in the region—Shenandoah National Park, Blue Ridge Parkway, the Appalachian Trail, or George Washington & Jefferson National Forests.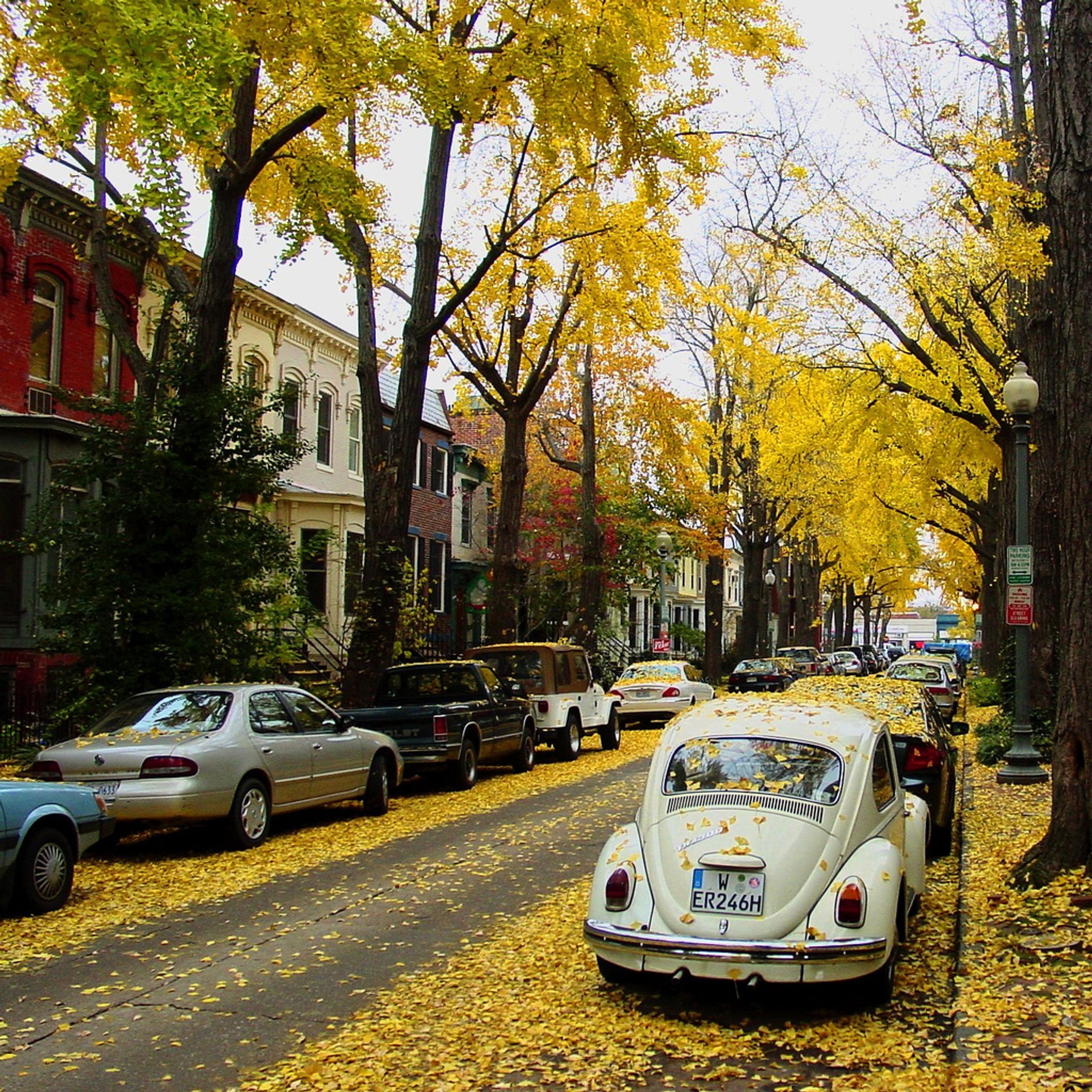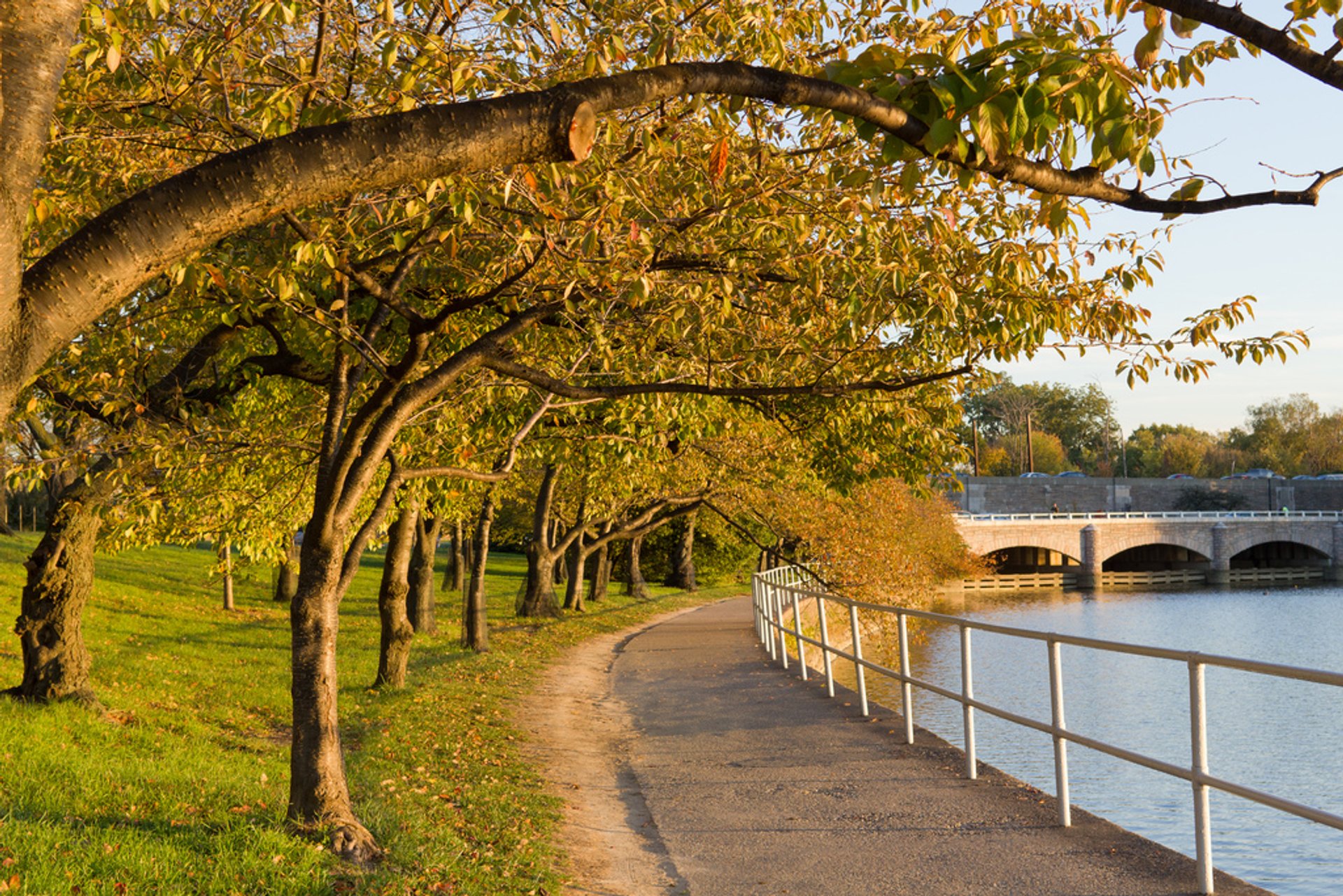 Find hotels and airbnbs near Autumn Foliage (Map)
Autumn Foliage Featured in