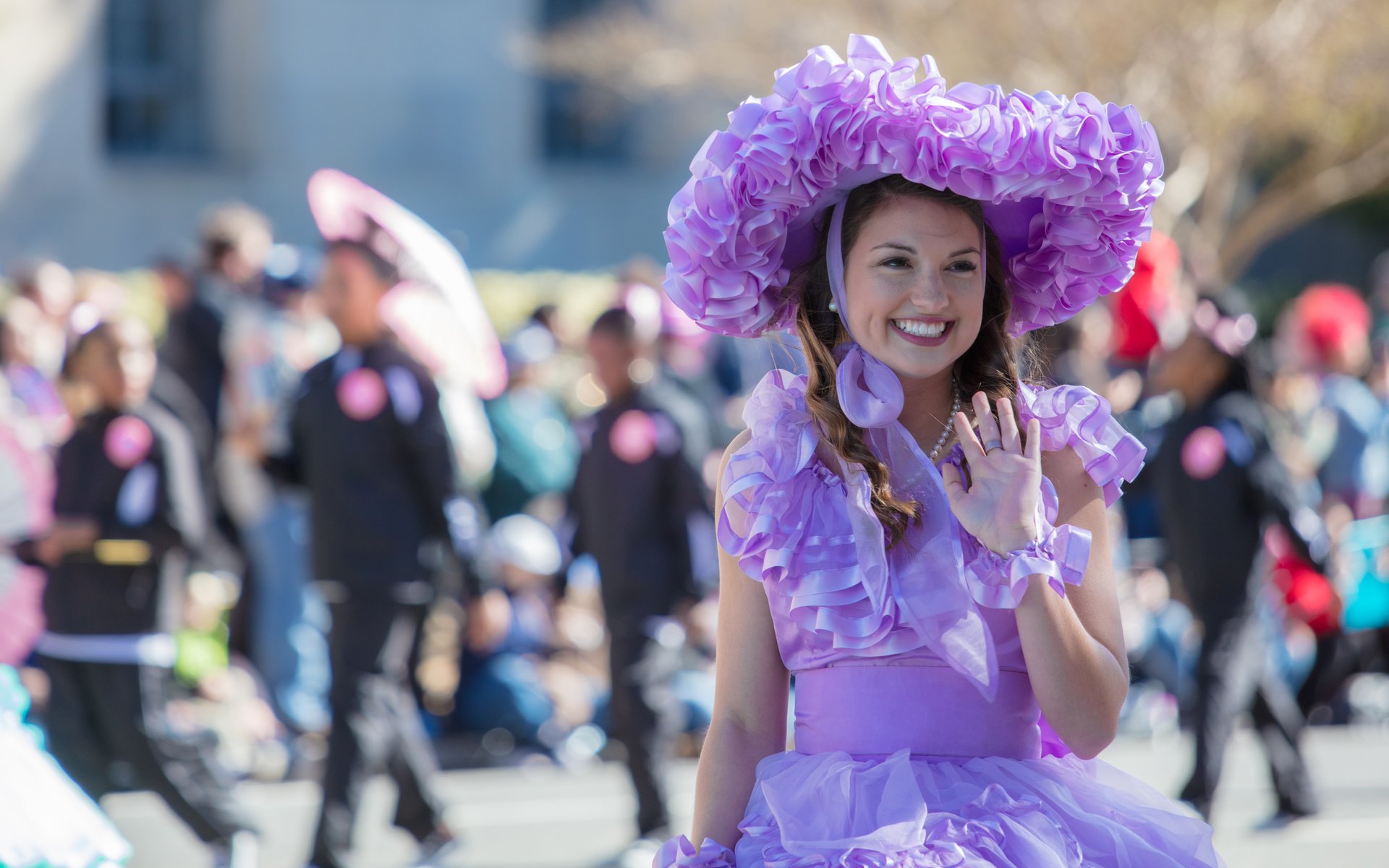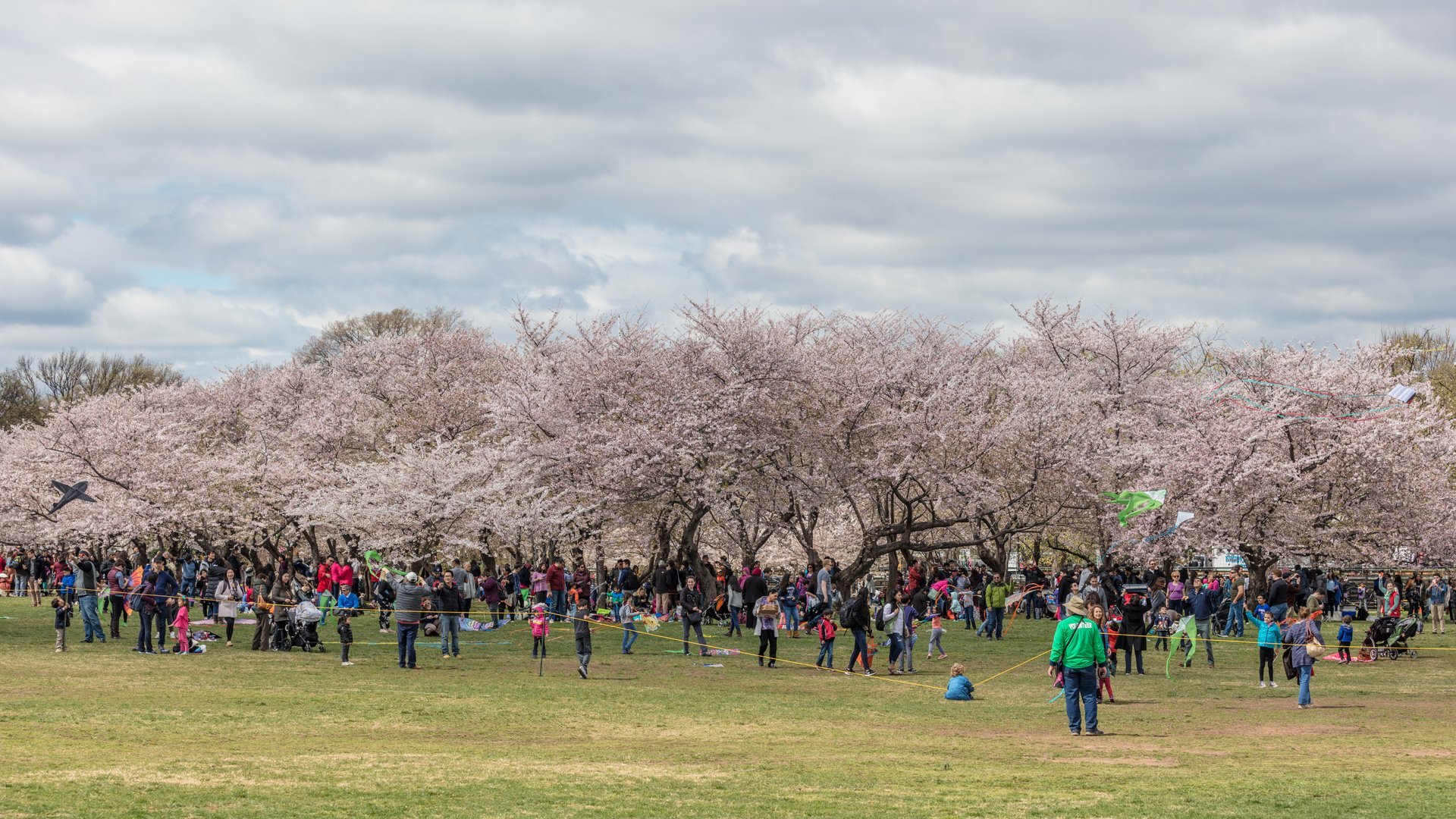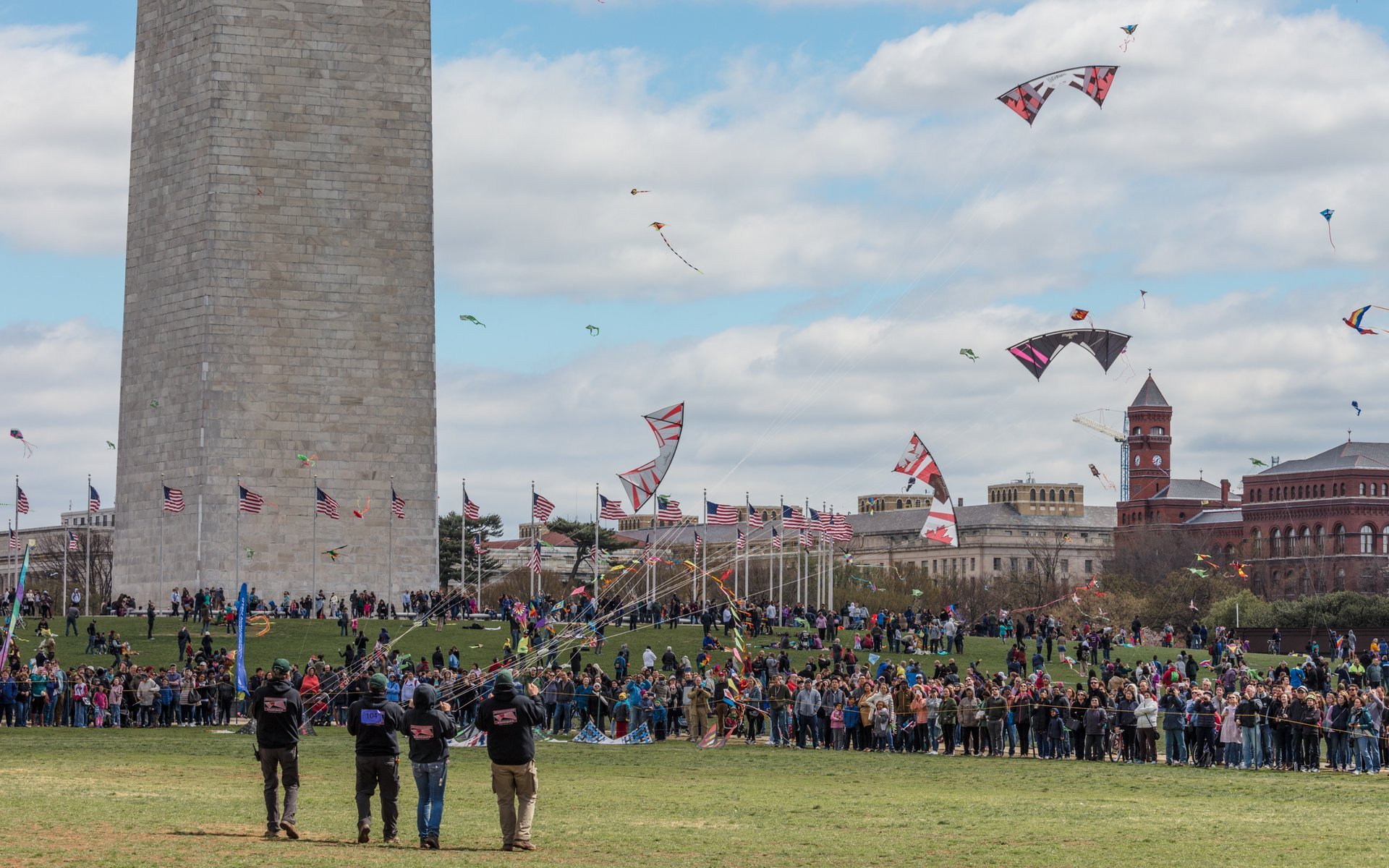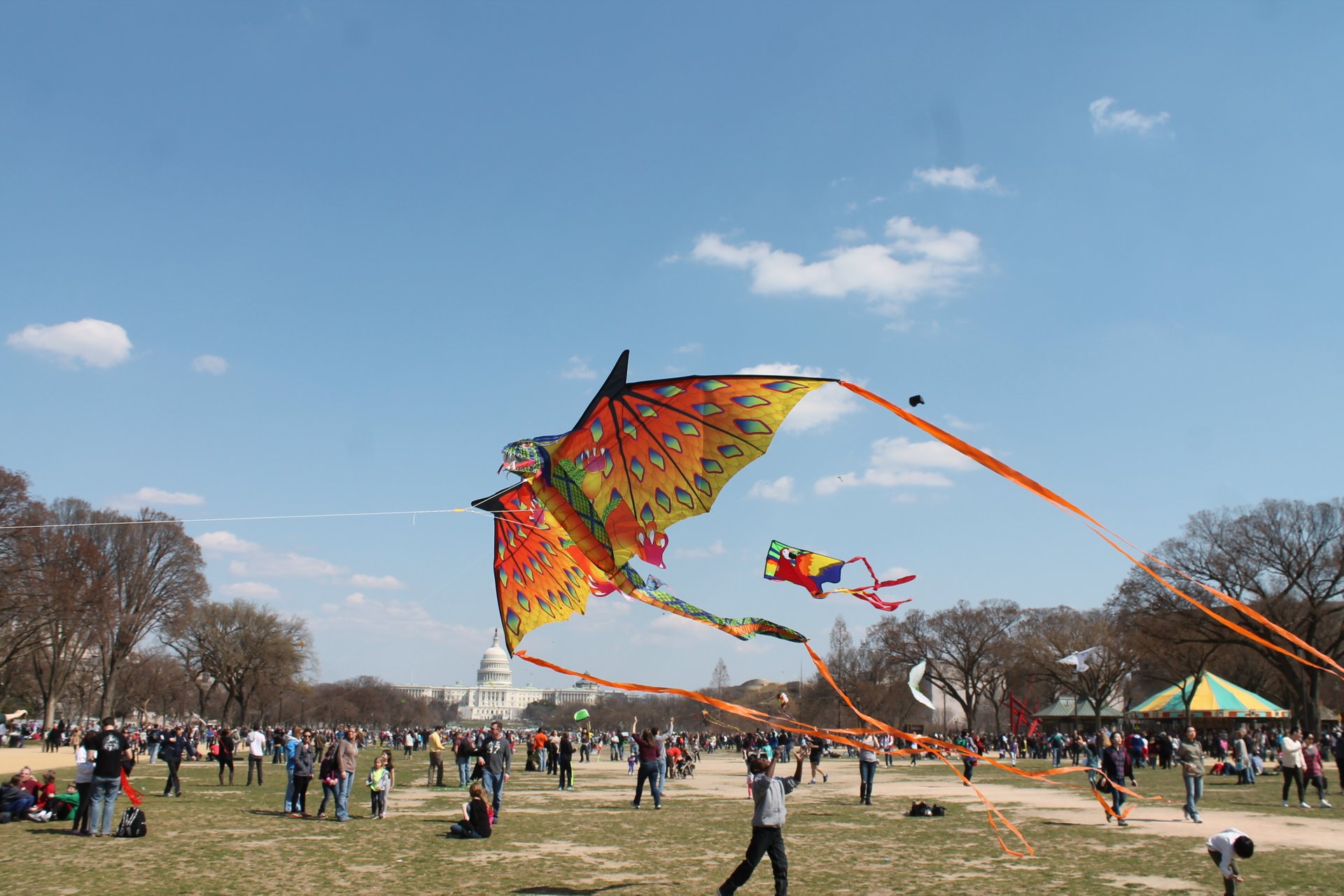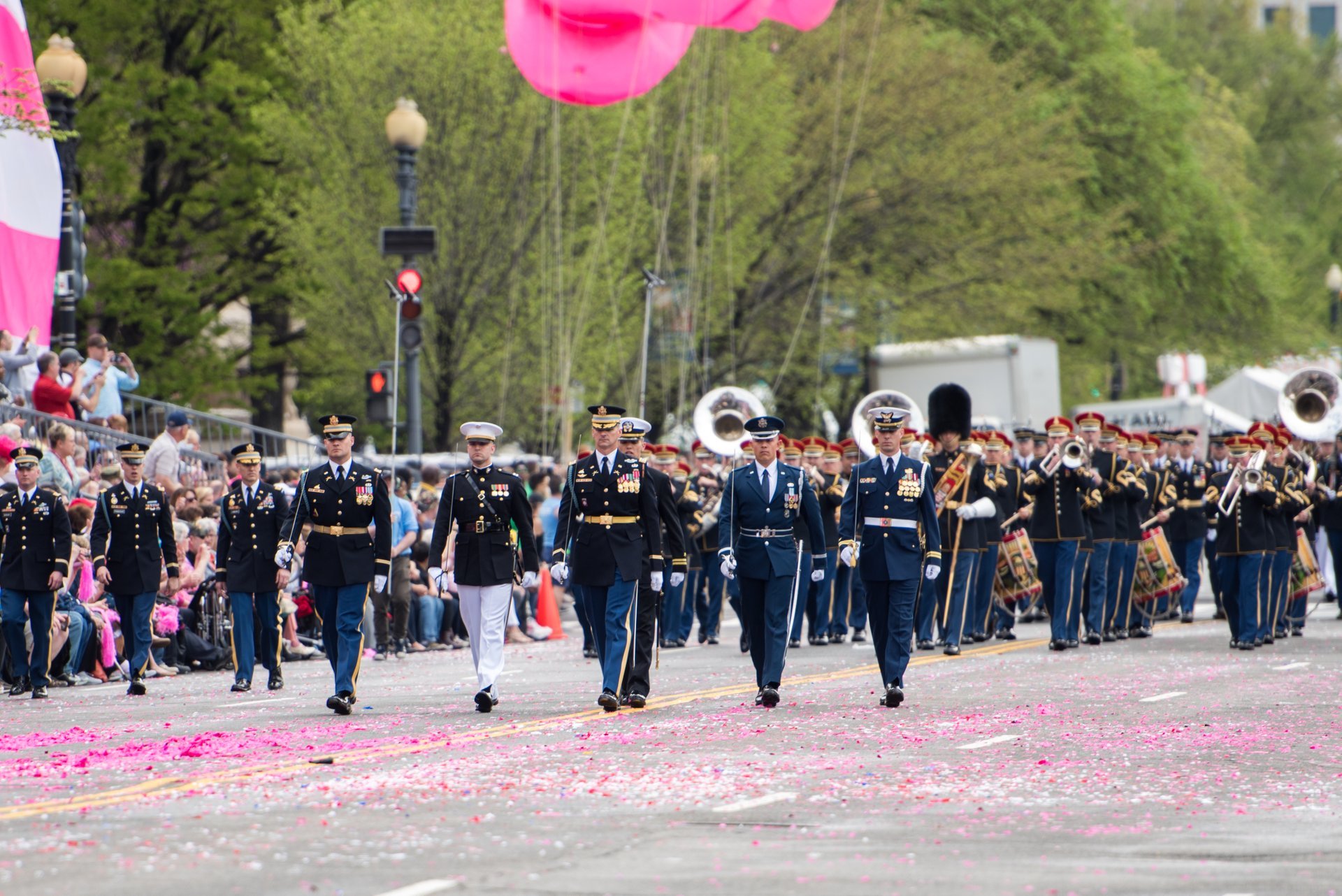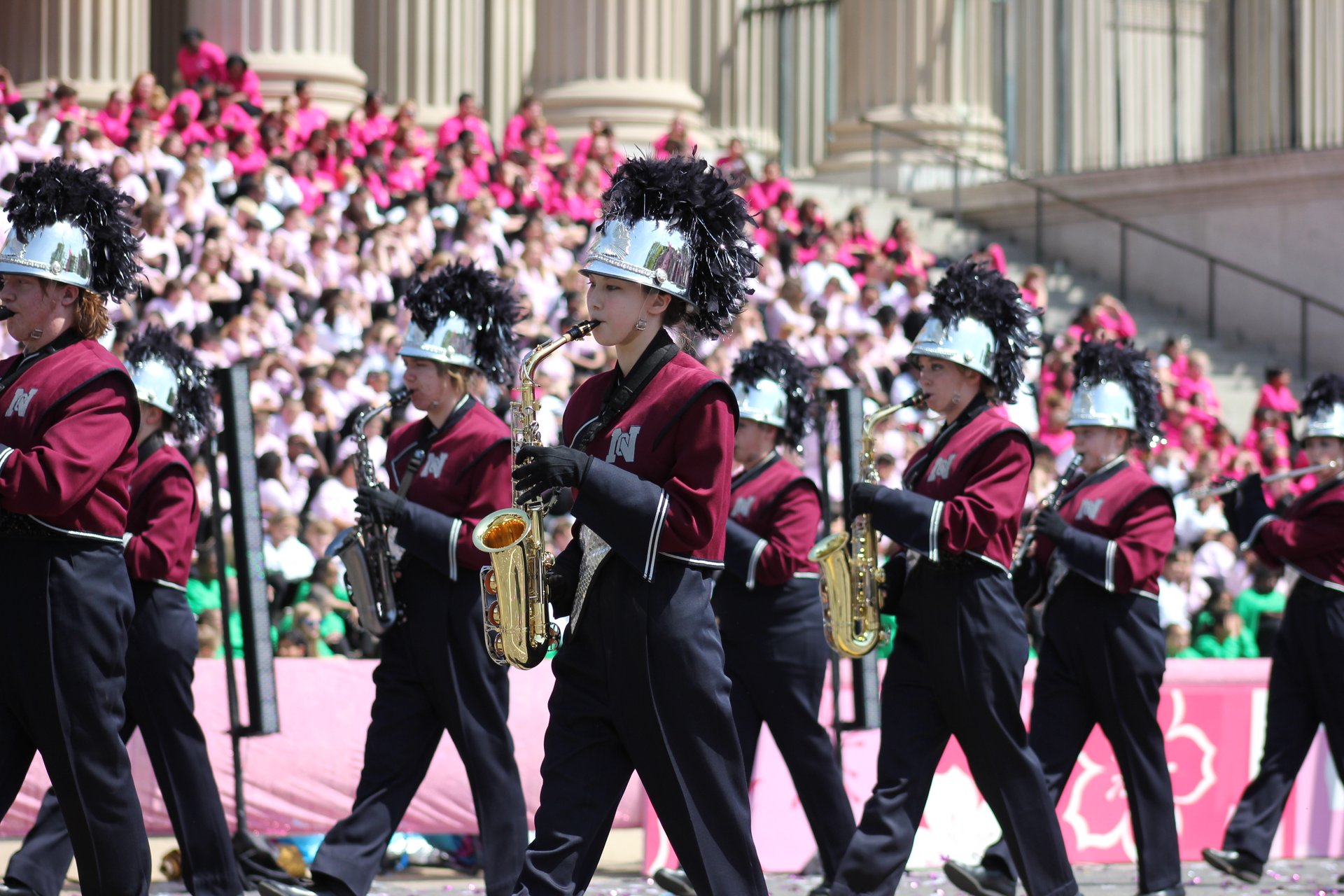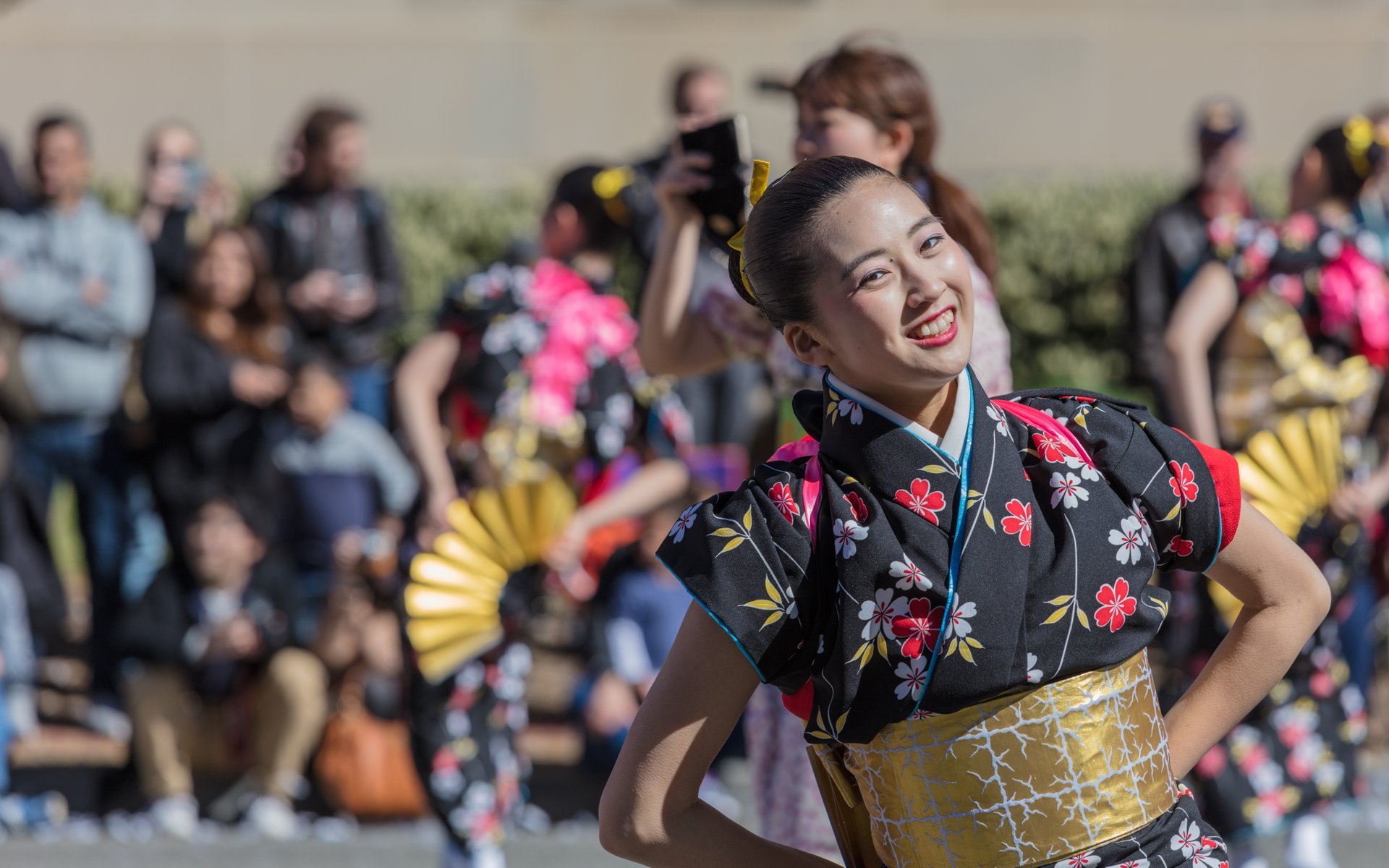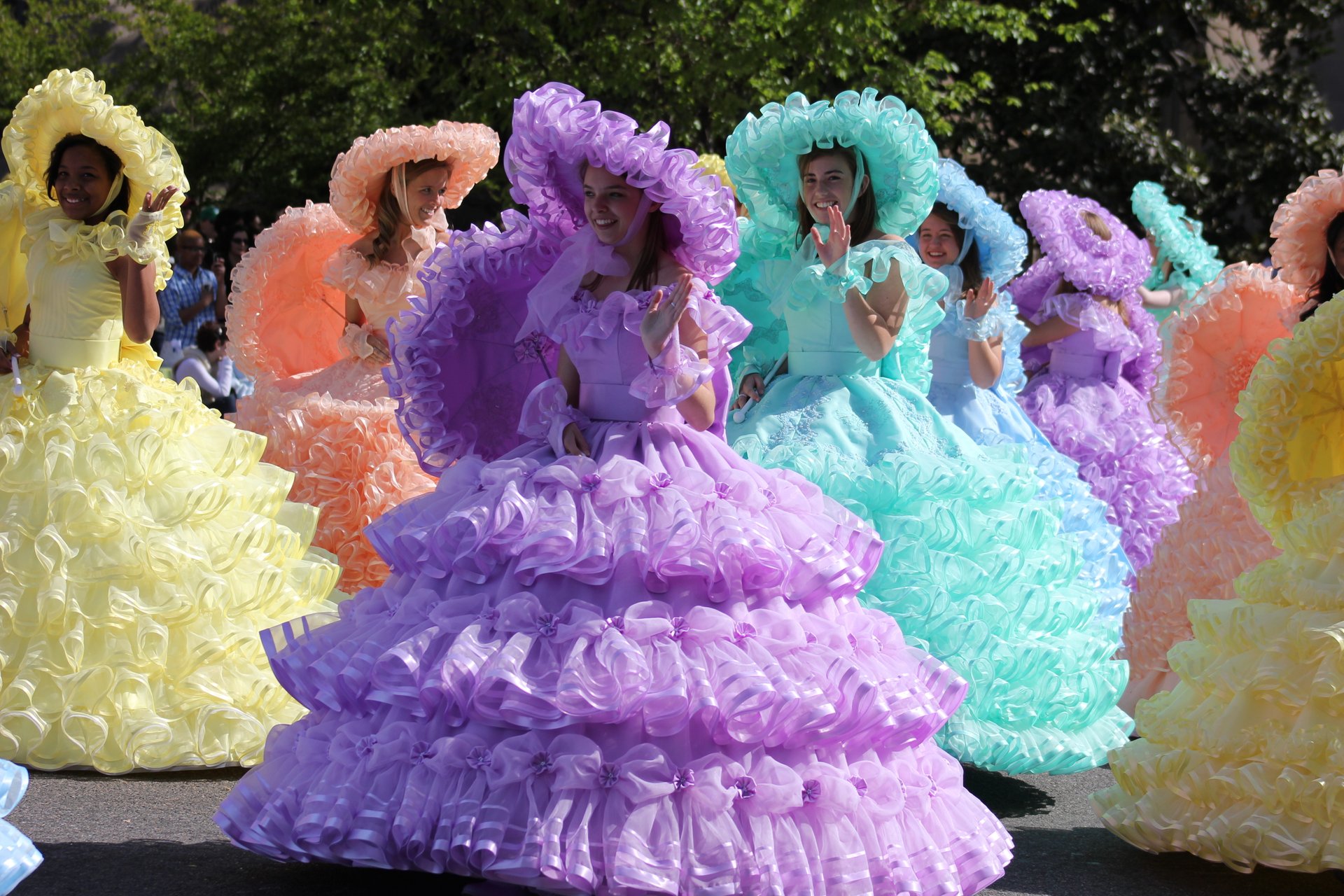 National Cherry Blossom Festival Parade
See accommodations nearby
The National Cherry Blossom Festival is an annual three-week-long event in Washington, D.C., that honors a historical gift of Japanese cherry trees from Tokyo to Washington in 1912. With dozens of giant helium balloons, marching bands, live music, and performances, it is recognized as one of the most colorful​ festivals in the U.S. capital. Over 700,000 people visit the city during the cherry blossom season to marvel at the blossoming trees and participate in the festivities.
The festival begins in mid-March with an official opening at Warner Theatre and Family Day at the National Building Museum. The main live entertainment happens on three stages of the Southwest Waterfront.
Blossom Kite Festival occurs during the first or second weekend of the festival on the Washington Monument grounds. Thousands of kites are launched into the skies above the National Mall, and kite enthusiasts can take part in multiple competitions, demonstrations, Rokkaku Battles, and the Hot Tricks Showdown. After kite-making workshops and kite parade, it's possible to go on Tidal Basin bike tours and see art exhibitions, kimono demonstrations​, dance, singing, martial arts, and much more on the entertainment stages.
The National Cherry Blossom Parade is one of the most popular events of the festival. It takes place on the last Saturday morning of the festival. It features incredible floats, dozens of marching bands, and celebrity entertainers. The route goes along Constitution Avenue from 7th to 17th Streets NW. After the parade, there is a street festival at M Street SE and New Jersey Avenue SE.
Petalpalooza is the largest full day, free-admission party of the National Cherry Blossom Festival that takes place outdoors on the Southwest Waterfront. It is full of live music, fun and engaging activities for all ages. There are also dozens of vendors and product giveaways. The festival ends with a spectacular fireworks display.
Find hotels and airbnbs near National Cherry Blossom Festival (Map)