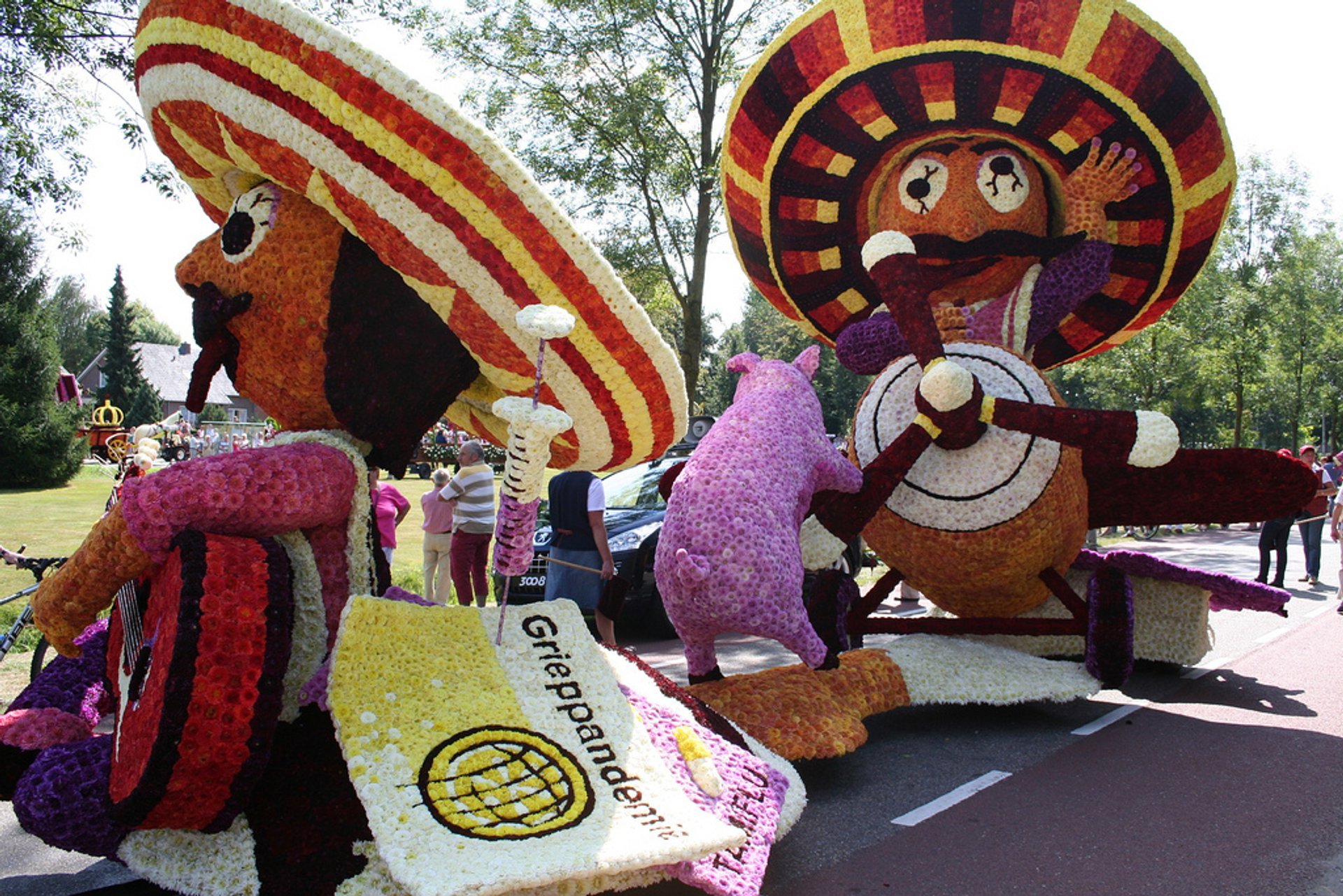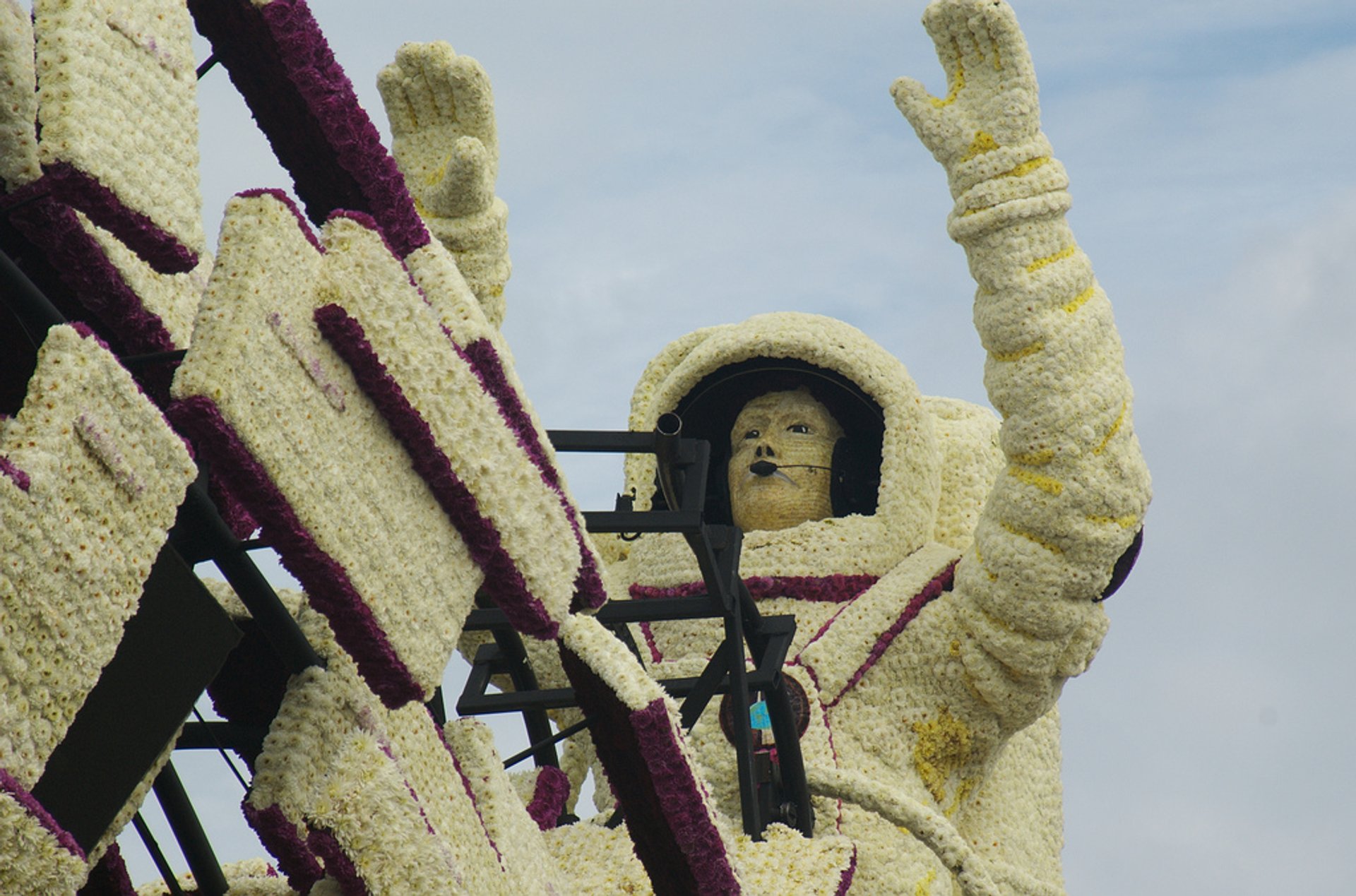 One of the largest flower parades in the world, Bloemencorso Bollenstreek is held every year at the end of April. More than 20 large floats and 30 cars richly decorated with flowers drive along the 42-kilometer​ route from the town of Noordwijk to the city Haarlem. They remain there for the rest of the weekend for people to admire.
Millions of flowers used in artistic works make this parade one of the most amazing spring events in the world so don't miss your chance to celebrate bloom season and admire its beauty. The parade leaves Noordwijk at 3 pm and arrives in Haarlem at 9:30 pm.
The first parade took place in 1947, after World War II. It was initiated by Willem Warmenhoven from Hillegom. He was growing flowers and also created some of the first large flower floats for the parade. The town of Lisse that hosts spring flower exhibition Keukenhof lies on the parade's route, and many people try to visit the exhibition and see the parade in one day. In addition, Keukenhof Boulevard is one of the best spots to watch the colorful procession. However, it does get rather crowded there. You can see the parades without big crowds in Sassenhein, Hillegom, and Heemstede.