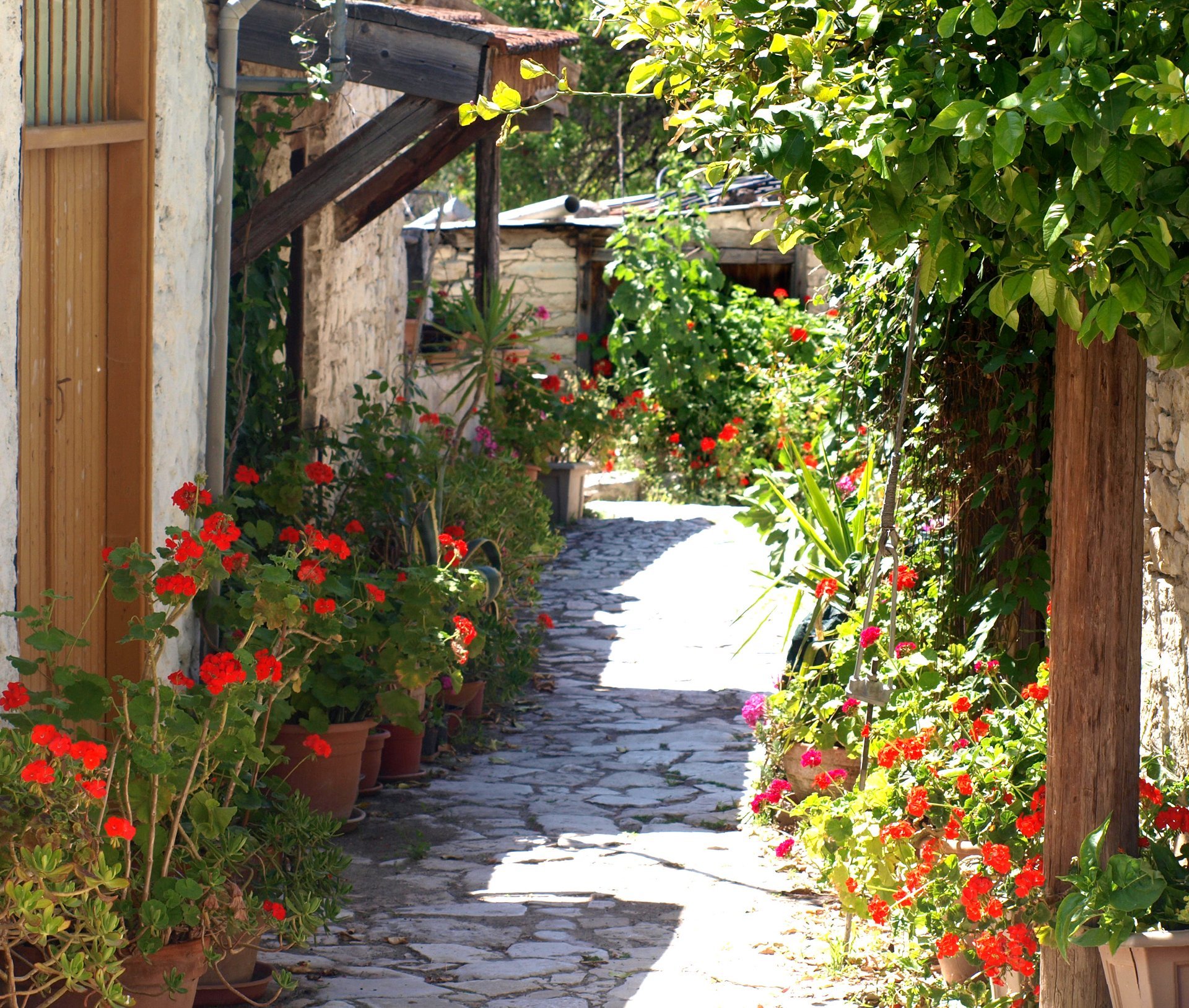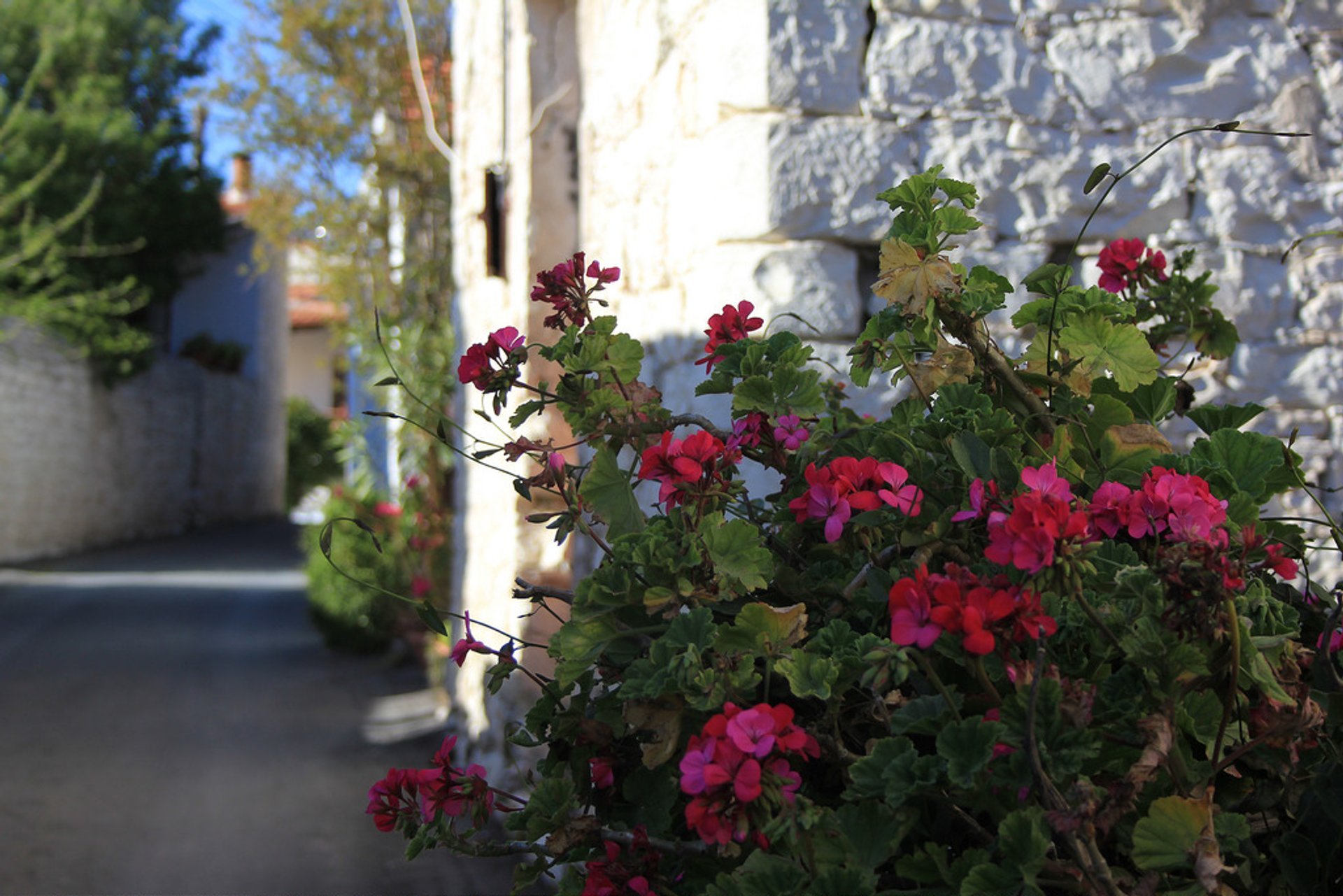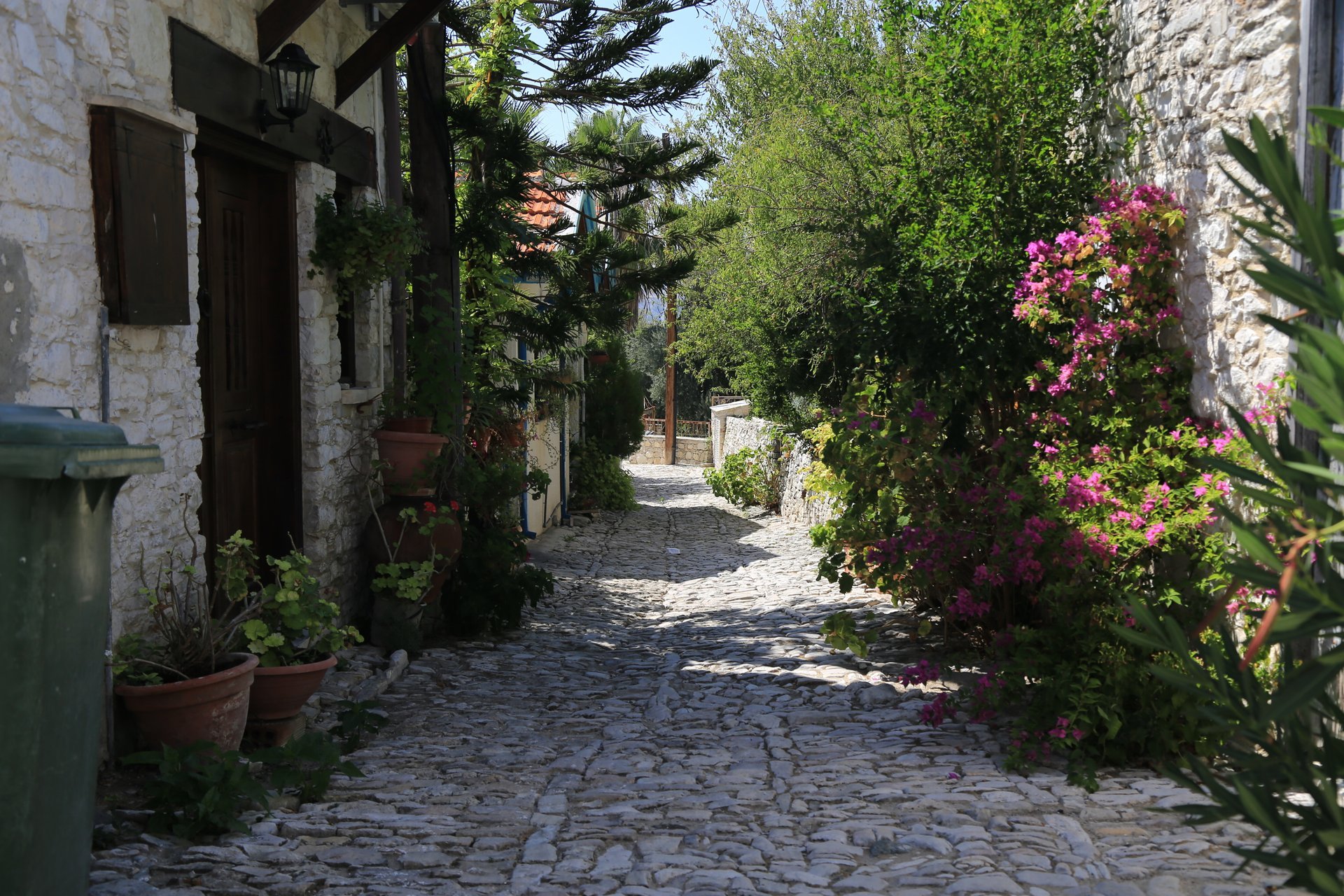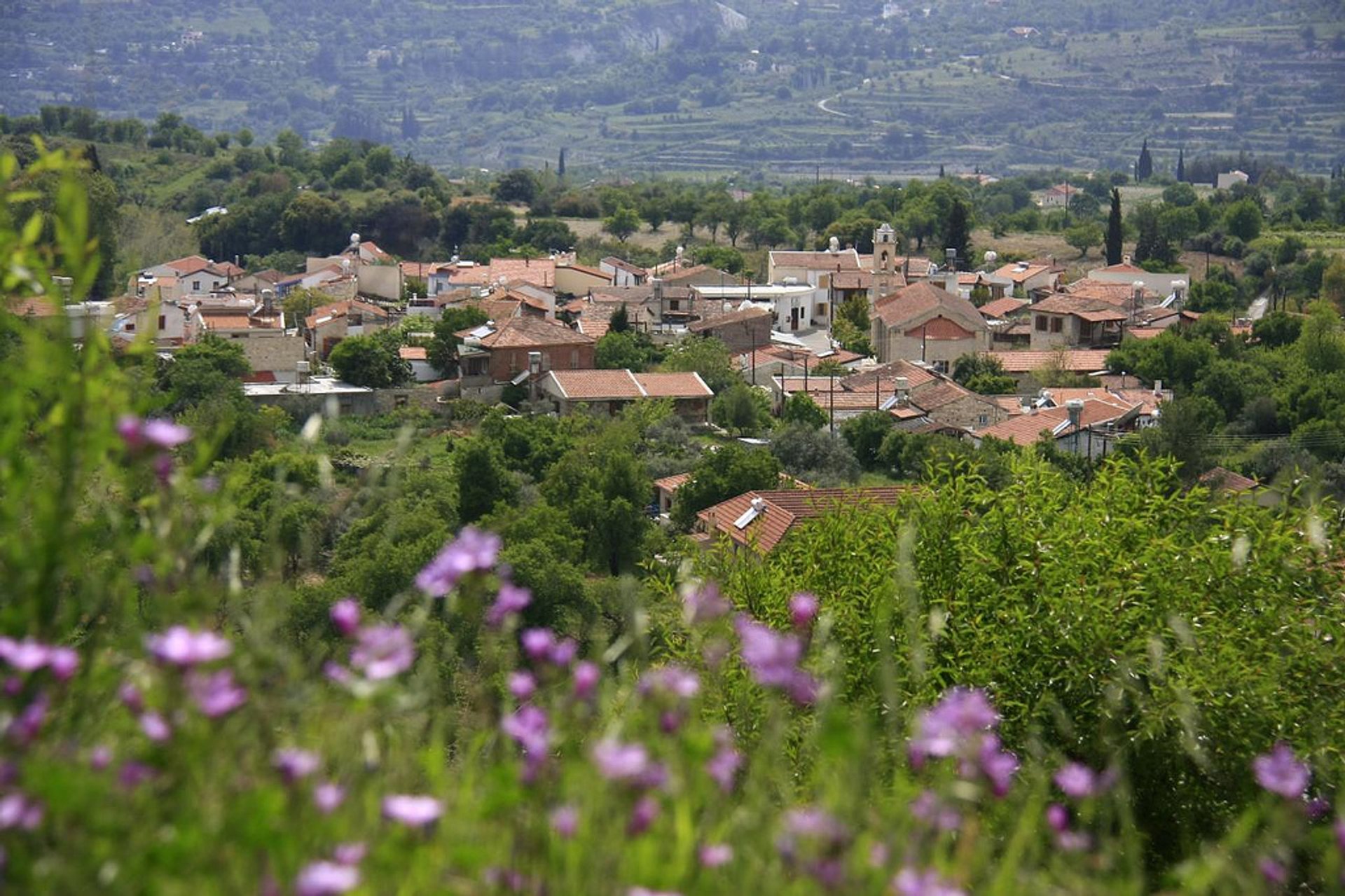 If you are already in the Camaraderie wine region during the summer period, you shouldn't miss the chance to visit Lania Village. But if you are there around May, you are almost obliged to walk through Lania's streets and enjoy the local flower festival.
It is not actually a festival, but rather an organised event with open doors at every household. This is done in order to impress village visitors with the enormous amounts of flowers that grow in the yards and which are at the peak of blooming in May. In addition to magnificent aromas and views, you will be impressed by the hospitality of local people who will try to treat you with some homemade delicacies and wines.
By the way, Lania Village is not only famous for its flowers. Several artists are known for decorating their houses in Lania and the nearby streets in an interesting way.
You can also observe similar flower celebrations in Yermasoya tourist area close to Limassol or in Kato Pathos with flower parades.
Find hotels and airbnbs near Anthestiria or Flower Festivals (Map)