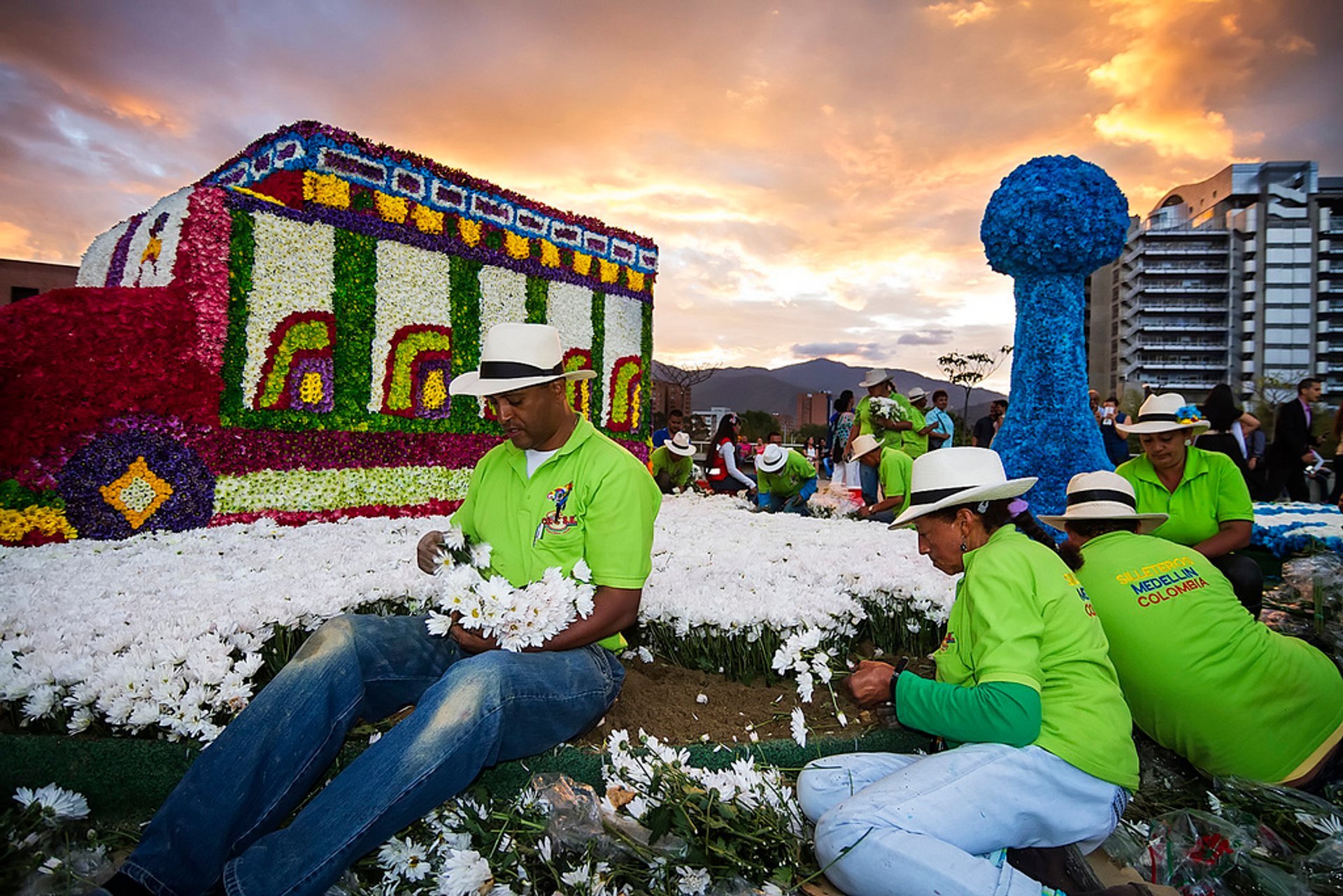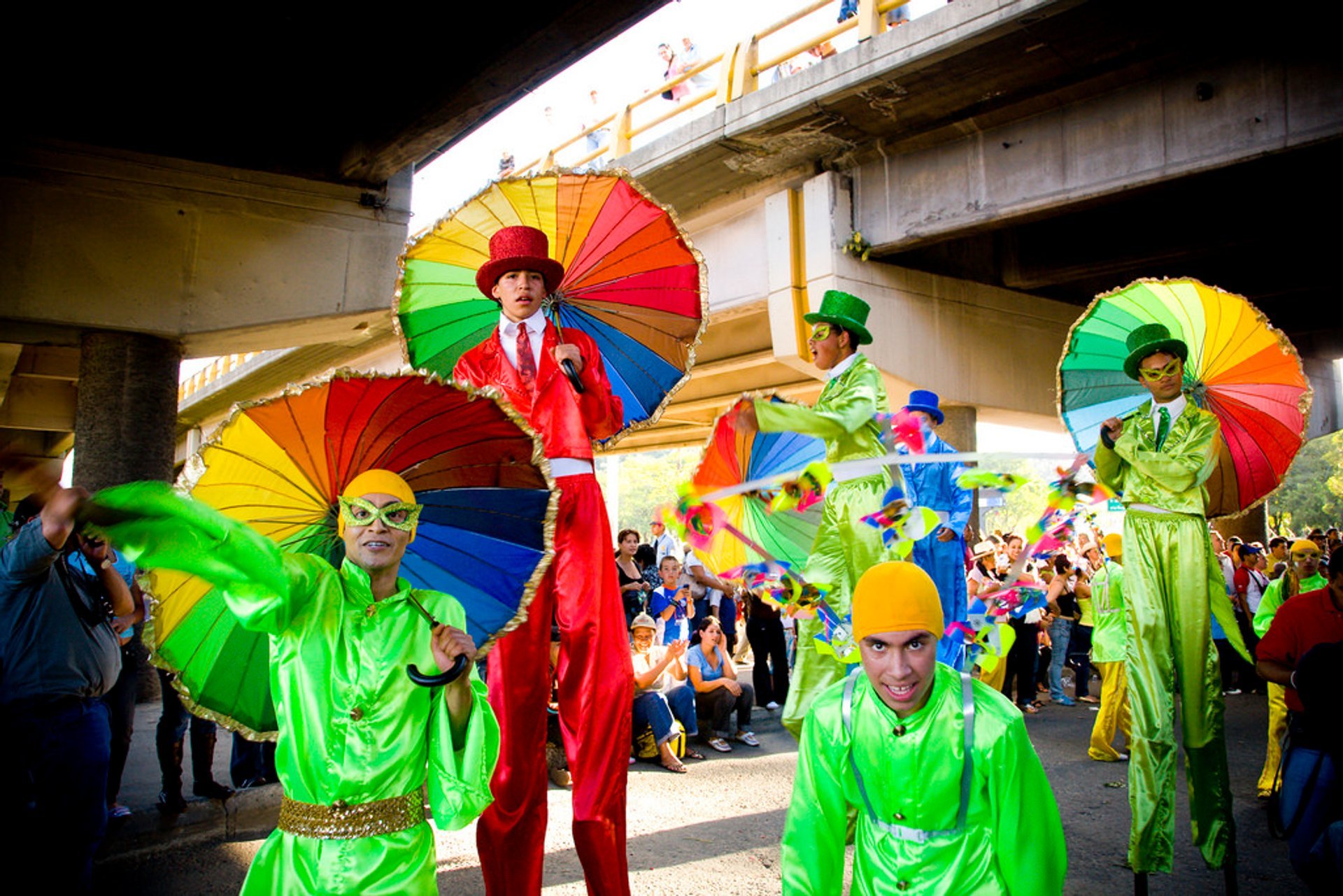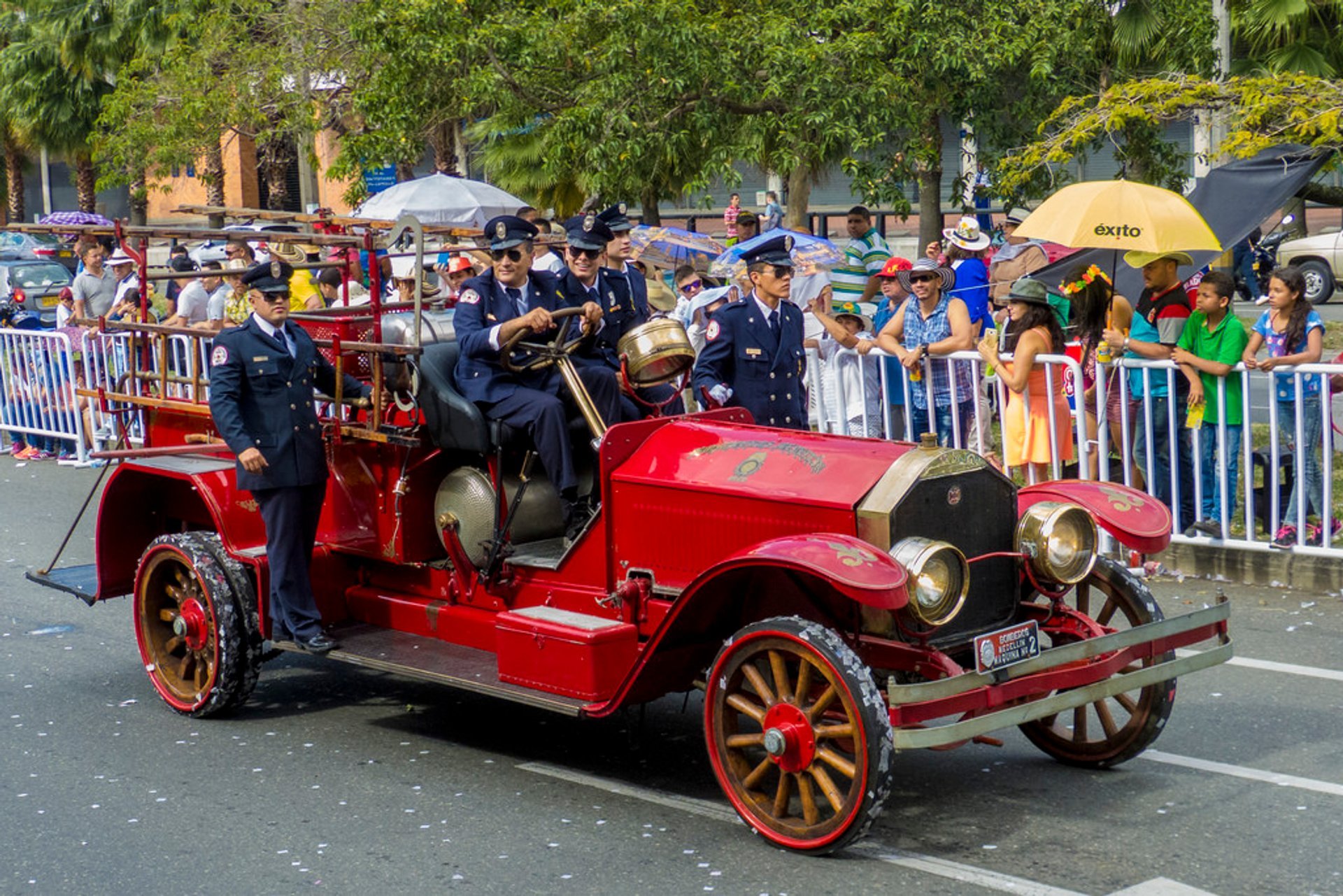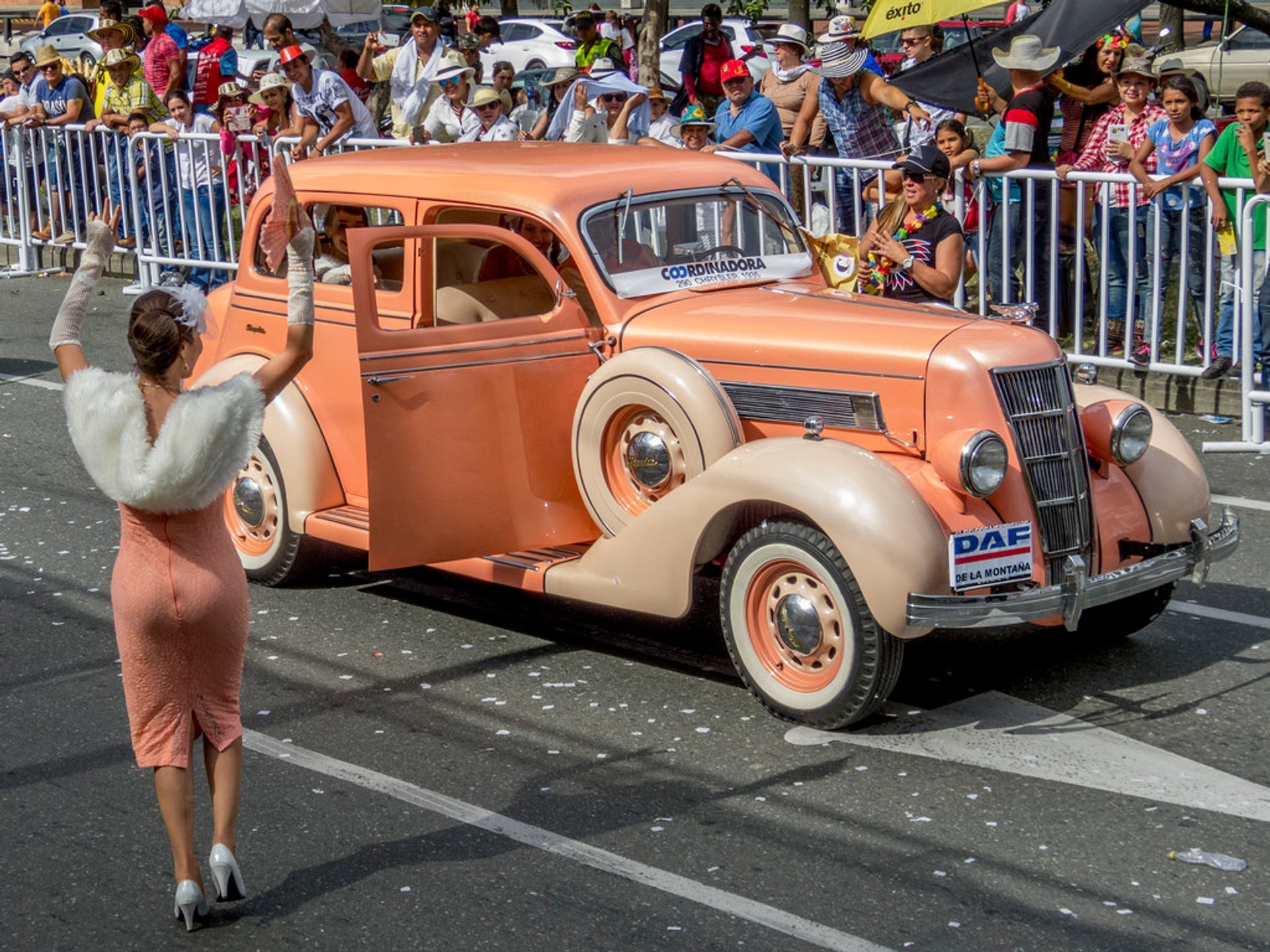 Feria de Las Flores (or Flower Festival) is one of the most important and gorgeous social events in Medellin which lasts for 10 days. This festival has been taking place for about 60 years and attracts visitors from all over the world.
Flowers are one of the main exports of Colombia. The Flower Festival is celebrated during the main flower season in the region and is also dedicated to Virgin Mary Day and the end of slavery.
During this festival, you can enjoy a classic car parade with lots of old but stylish cars in good condition. Besides, there is folk music, dancing, and tasty traditional food and drinks. The festival is full of different activities like impressive concerts and pagan parades.
The true center of attention, however, are the flowers and flower farmers who carry bunches of ornate flowers on their backs. Here you can find more than 60 kinds of different flowers like lilies, carnations, sunflowers, chrysanthemums, gladioli, orchids, and of course roses.
Medellin city is often called the city of eternal spring time because of the pleasant and warm weather throughout the whole year. During the festival the city becomes most flowery place in Colombia with an amazing, elated atmosphere, happiness, and plenty of colors. Be ready for higher prices, but it's definitely one of the best events in Colombia to visit.
Find hotels and airbnbs near Feria de Las Flores (Flower Festival) (Map)