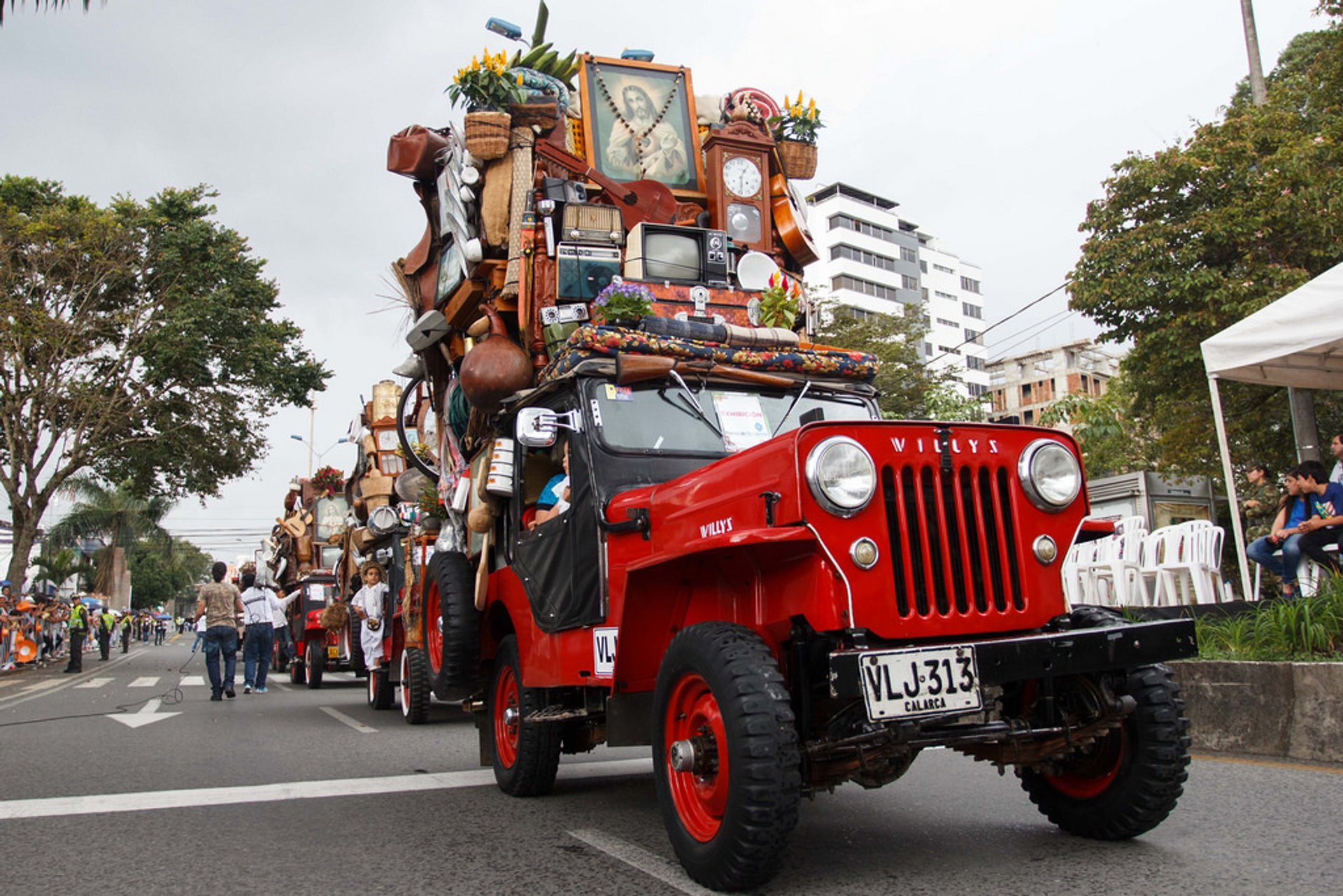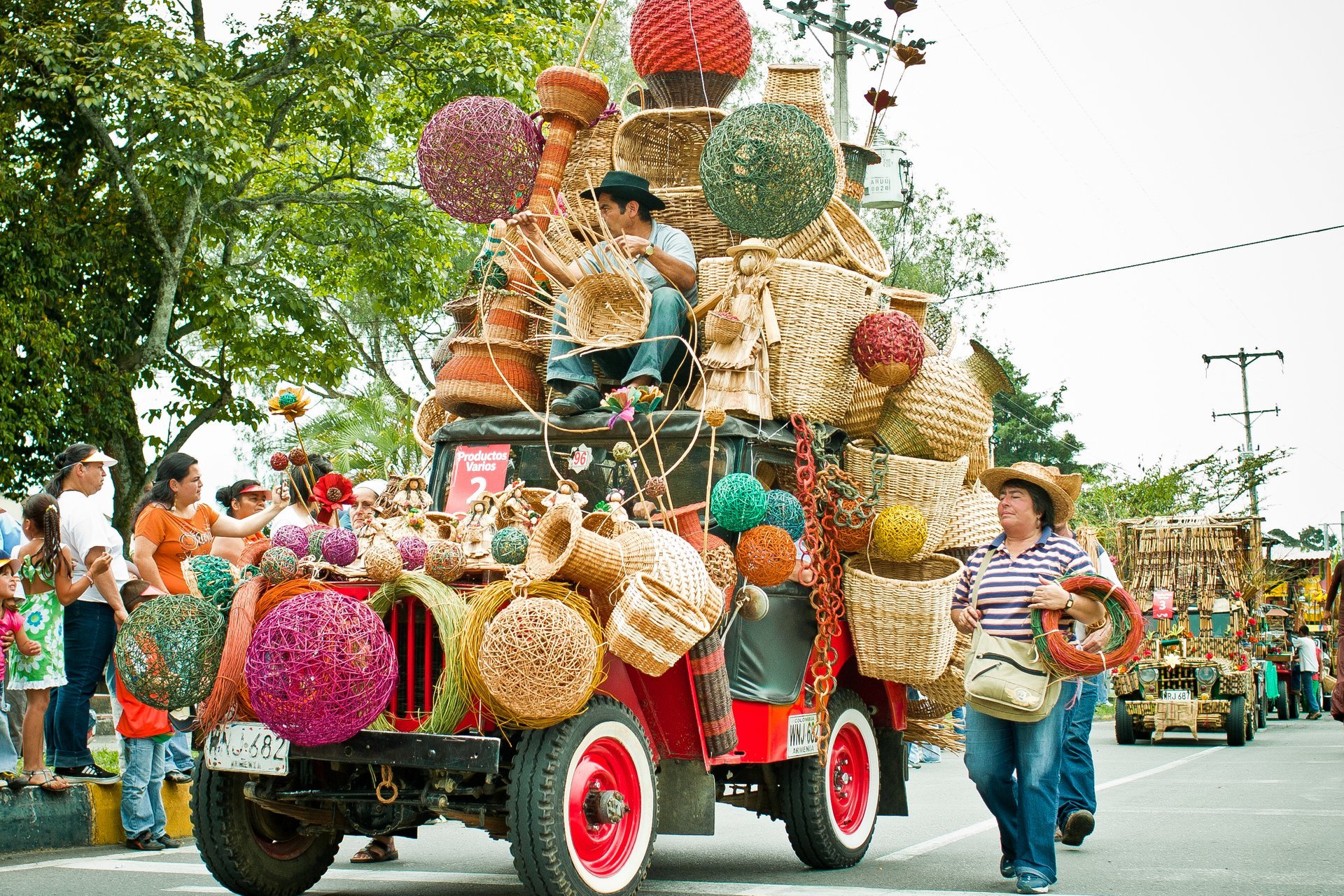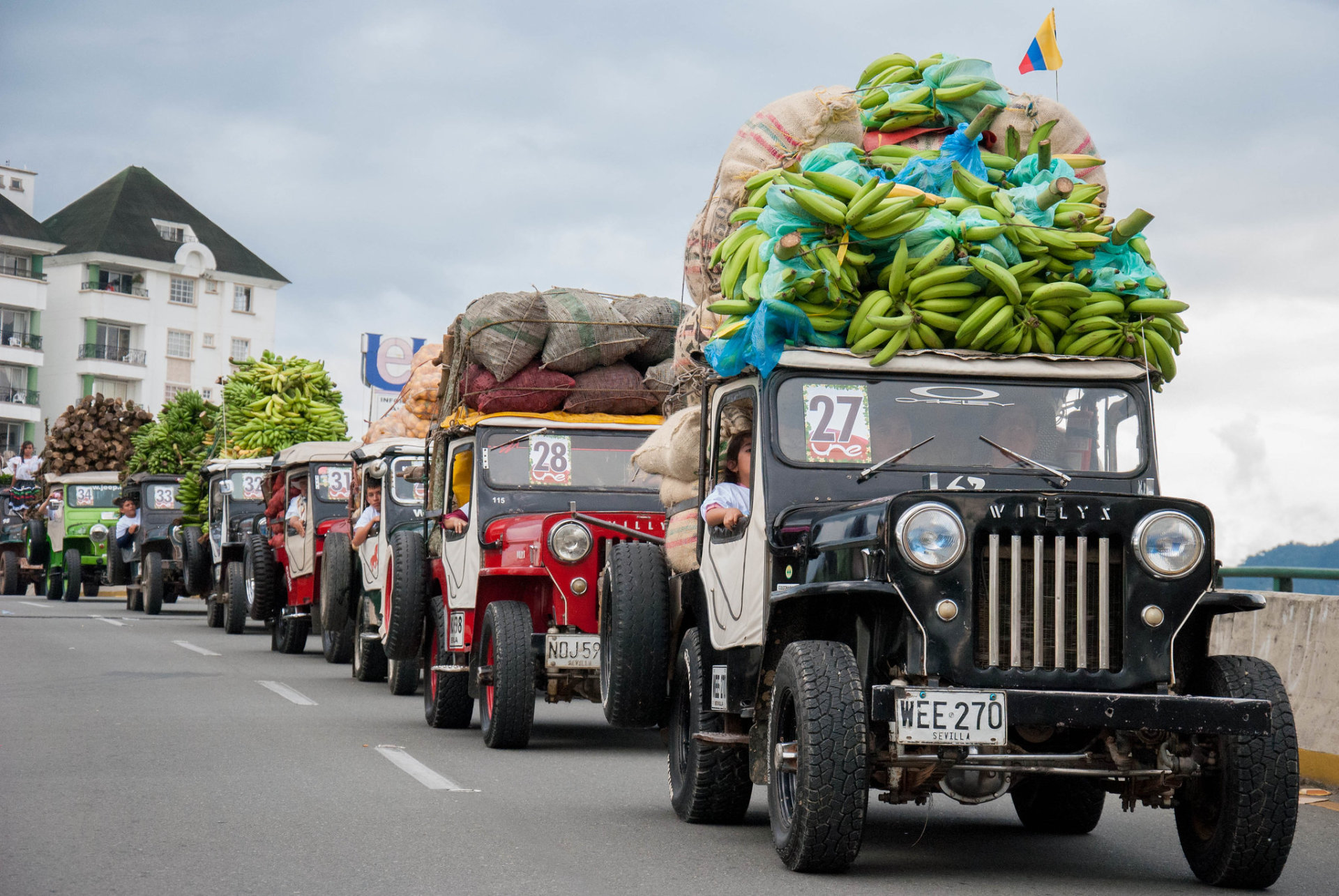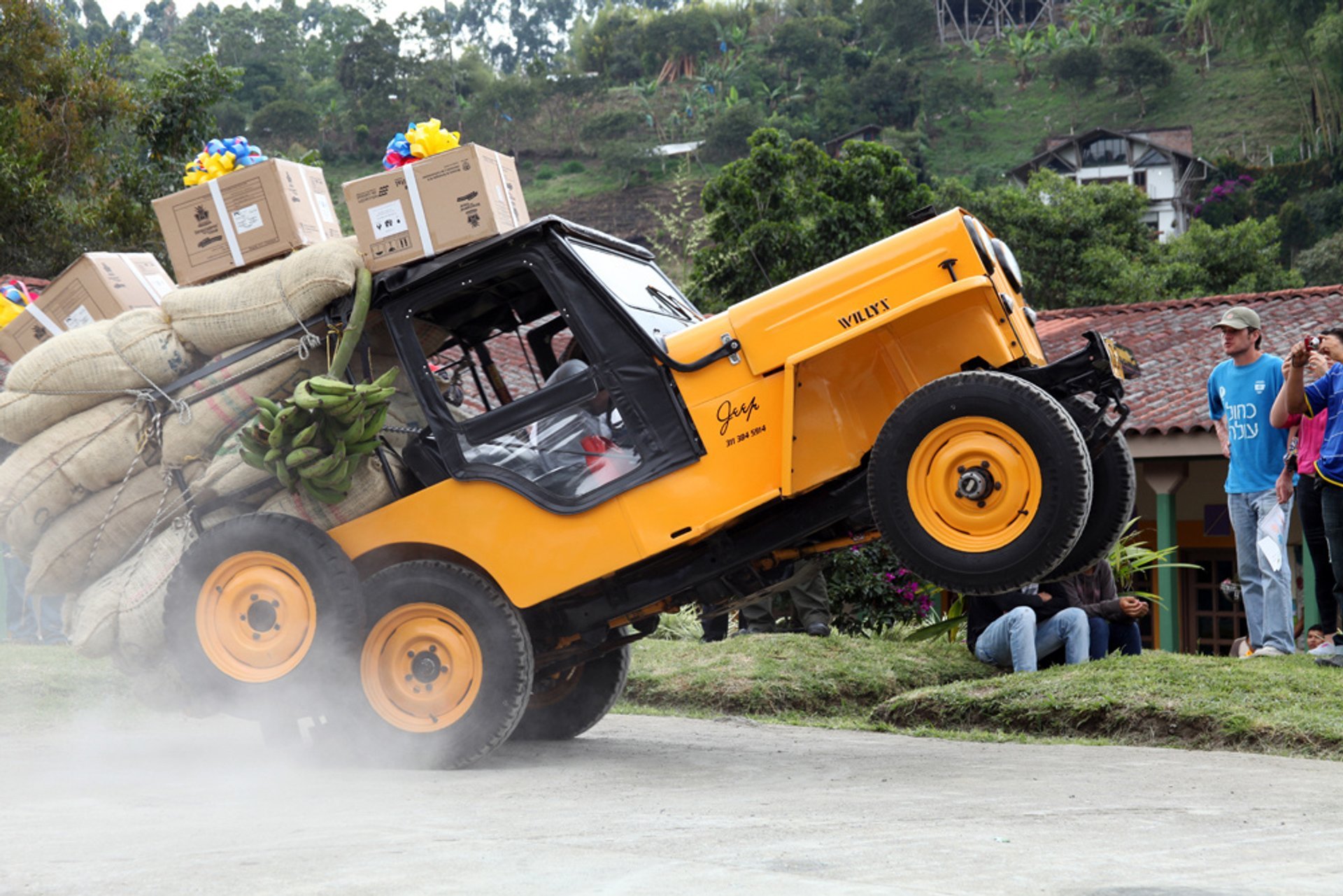 Loading the entire household is not a kind of a metaphor, it really works that way—when a Colombian family has to move, they simply pile everything onto the "yip" and do it in a single trip. Moreover, Colombian farmers praise these sturdy vehicles as "mulitas mécanicas" or mechanical mules, with "yips" they can perfectly do without pack animals,—thanks to the cars can access the worst roads. To be honest, the whole livelihood depends on this iconic means of transportation. So Colombians invented a celebration to pay homage to their favourite wheeled friends.
One of the categories is agricultural produce. Another category is house moving, when you can actually see how Colombians move to a new home with furniture, livestock, cats, dogs and other pets, and whole families on the board. The free category showcases local flair—the yips may be loaded with shoes, baskets, or dolls produced in the area. Finally crowds' favourite category in the Pique Contest—that's when 1800 kilos of regional produce is loaded on a vehicle so that it could lean back and ride only on its rear wheels. People adore when Colombian cowboys cling onto the front part of the car in the meanwhile.
Yipao parade is one of the highlights of the annual 10-day National Coffee Festival as the region is famous for its abundant coffee harvests, the so-called "coffee triangle". So expect many "yips" will be carrying coffee bags. The festival takes place annually around late June–early July in the small town of Calarcá in the Quindío department. The capital city of the Quindío department, Armenia, celebrates its anniversary in early October, so you can watch another yipao parade on the first or the second Saturday of October (make sure to check the dates).
Hopefully, you've traced the connection between the words "yip" and "jeep"? Right, that's correct—"yip" is a local variation to pronounce "jeep", which was adopted back in 1940s when the first Willyz were brought to Colombia.