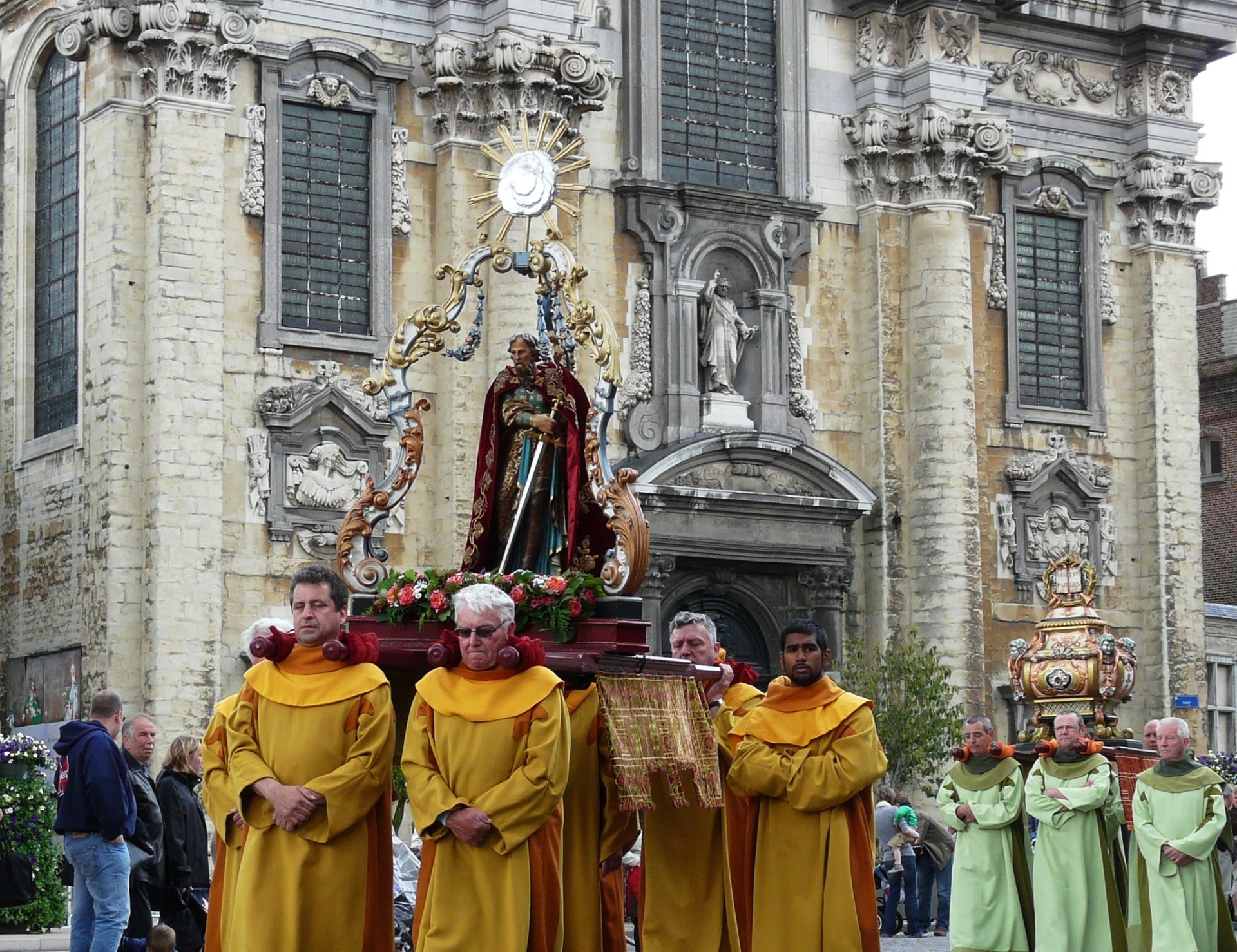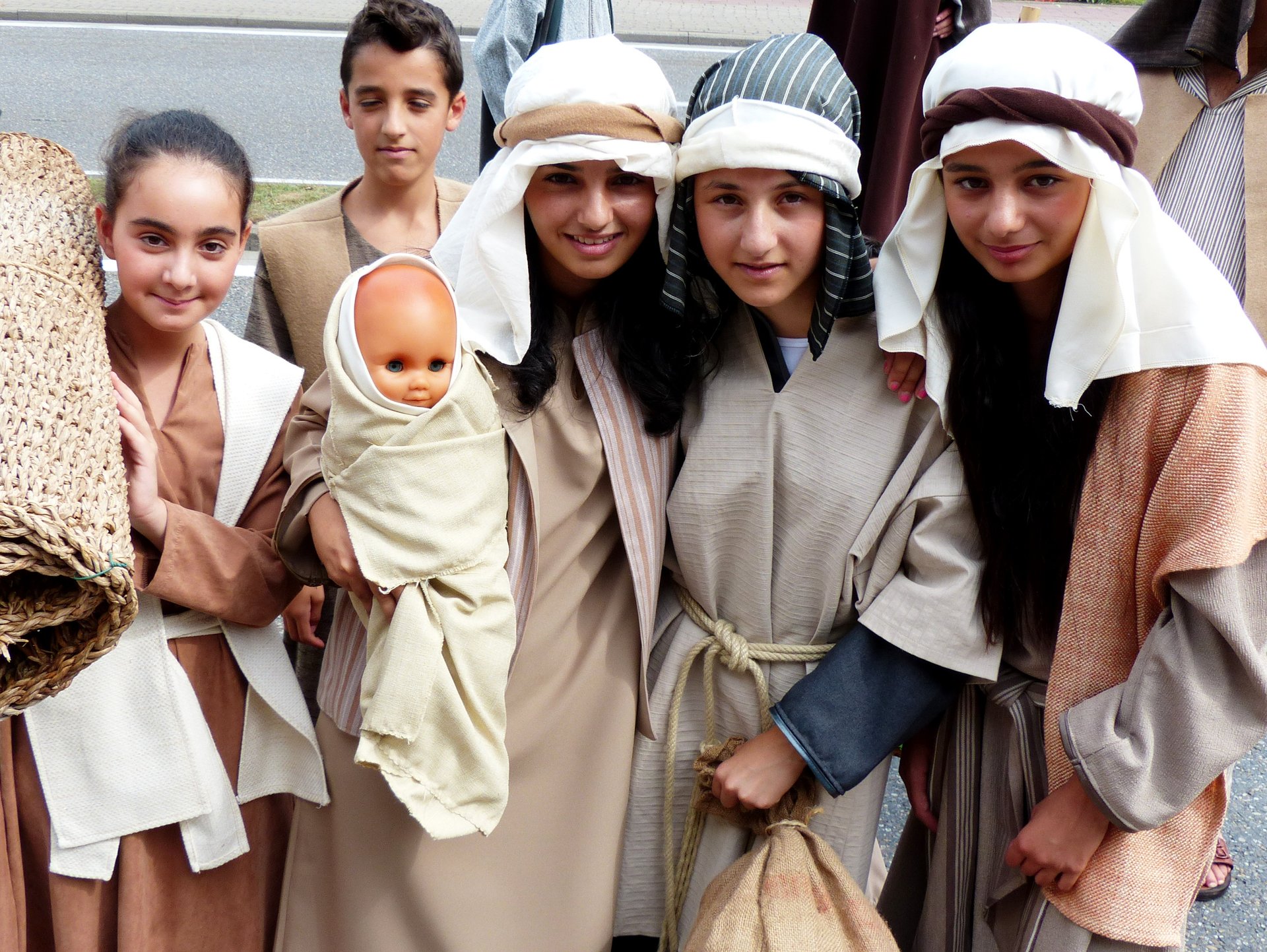 Every year, on the Sunday before Ascension Day, the inhabitants of Mechelen, a city in the province of Antwerp, observe a colourful parade marching through the city. Held since 1272, the Hanswijk Procession (Hanswijkprocessie) dates back over 700 years.
The festivities begin in the afternoon with a procession from the city centre on Keizerstraat street that heads towards the Basilica of Our Lady of Hanswijk. All participants wear costumes that refer to a certain period in history or to a particular event or legend. The parade features famous Biblical and historical characters such as the Dukes of Burgundy, Charles the Bold, etc. Aside from 2,000 walkers, the procession includes around 100 horsemen and 20 floats. The parade is accompanied by musicians playing heraldic trumpets and other instruments, dancers, street artists, and other indispensable participants of street processions. The closing ceremony occurs in the Basilica, but the festivities continue all over the city.
Even though the Hanswijk Procession has adopted plenty of folk traditions, it has still managed to preserve its early religious significance. The main idea behind the procession is the human need to say "Yes" to life and God to reach happiness and serenity. Parade participants sing religious songs while carrying the local shrine—a wooden statue of Mary—through the city.
Besides the annual Hanswijk Procession, the city of Mechelen hosts Hanswijk Cavalcade, but the latter is held much more rarely—once in 25 years. The last one occurred in August 2013. The Cavalcade is distinguished by a large number of horses, both mounted and used as draught force.
Find hotels and airbnbs near Hanswijk Procession (Map)