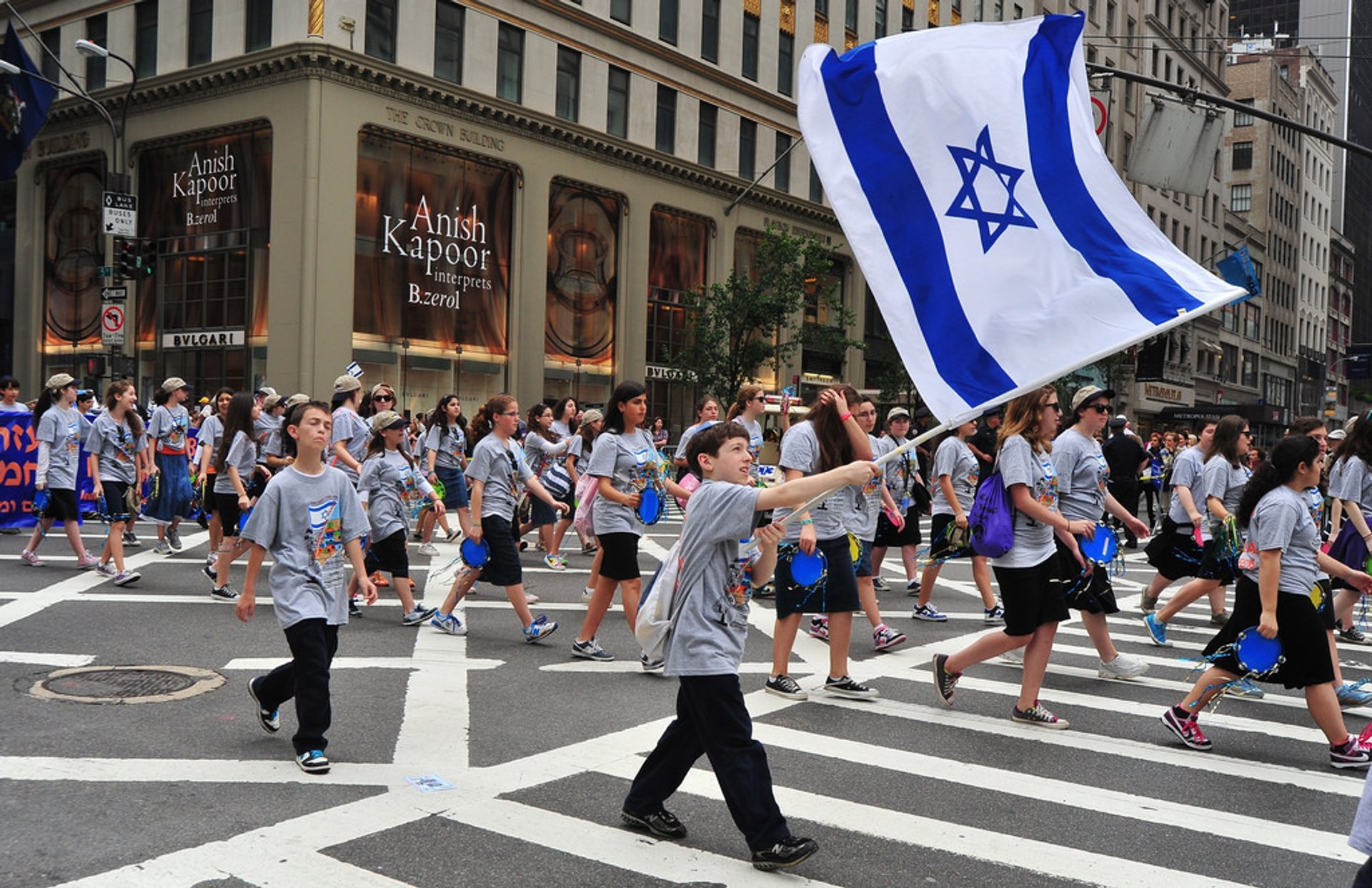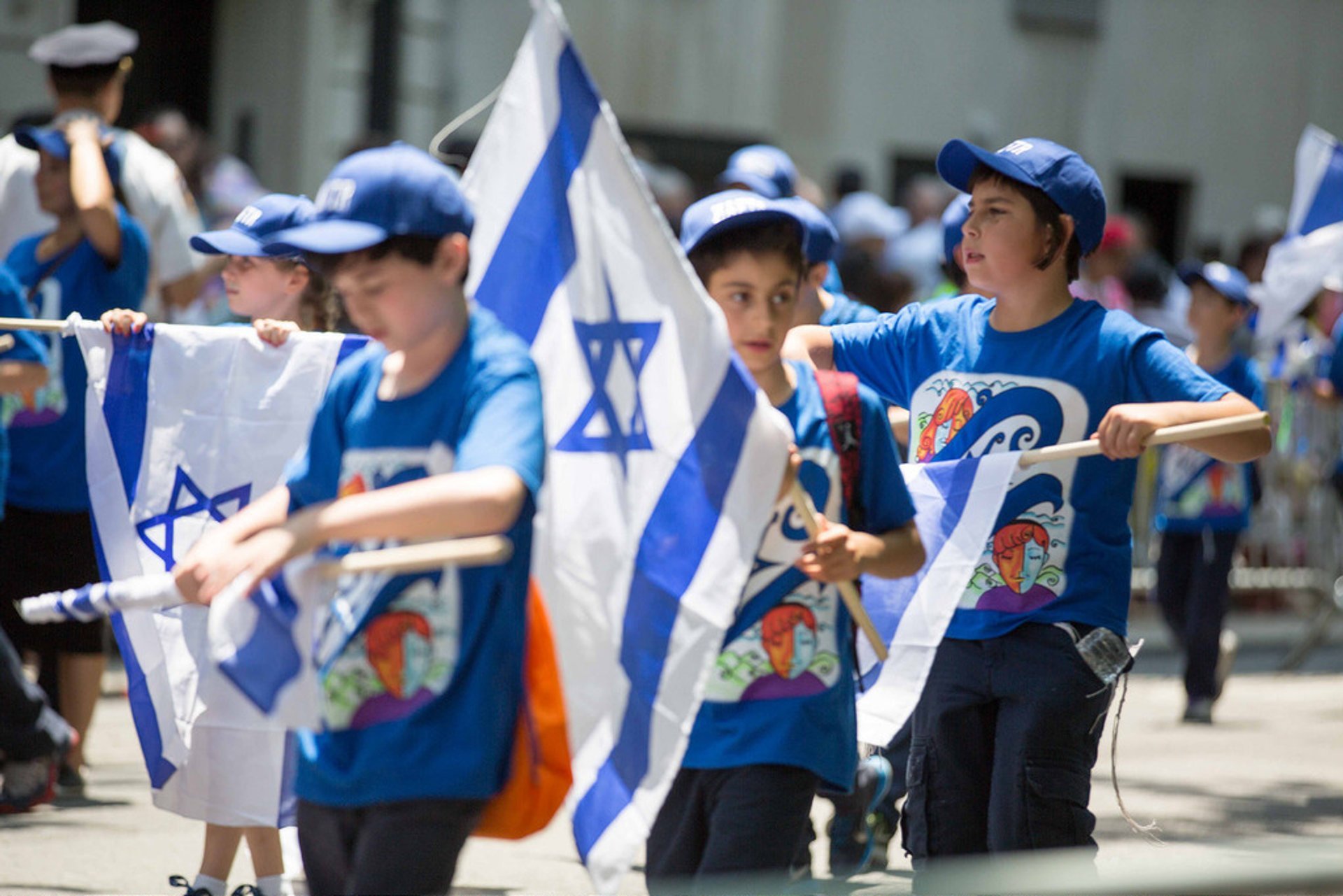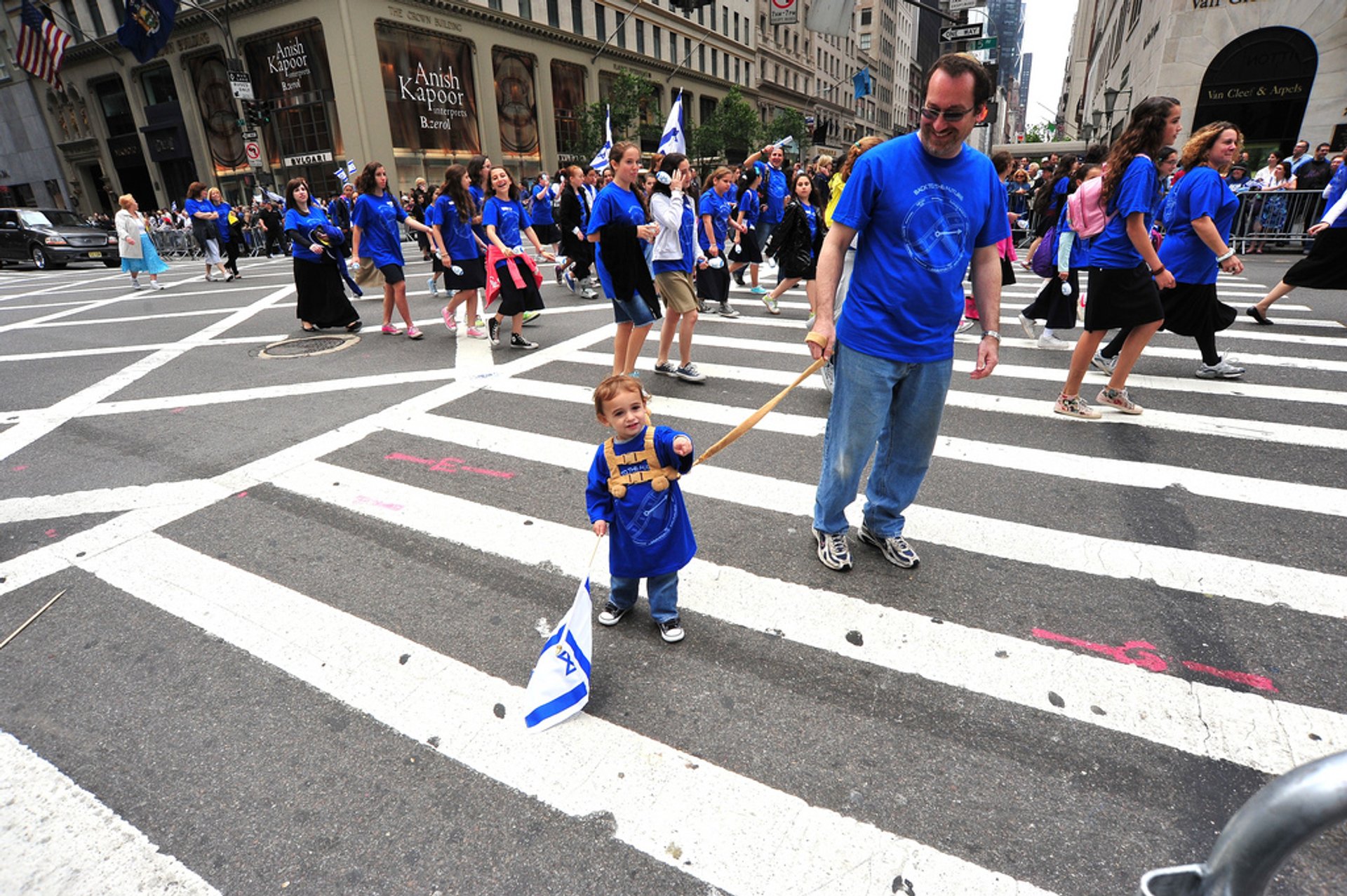 Celebrate Israel Parade is an annual event that takes place along Fifth Avenue in NYC. The parade marches north along Fifth Avenue from 57th St to 74th St. Organizers say, it is the largest gathering in the world in support of Israel.
The Parade was held in New York City for the first time in 1964. Participants that arrive from the New York City and other parts of the country are being organized by synagogues, Youth Groups, Hillels, schools and other organizations such as the Chai Riders Motorcycle Club. The Parade also includes prominent local politicians and celebrities.
The parade is followed by festivities in Central Park with kosher food offered by local vendors. At night, you can witness the Empire State Building illuminated with blue and white lights.
The first parade was known as Youth Salute to Israel. It marched from the Manhattan Day School to a theater on Broadway to demonstrate American solidarity with Israel. In 1965, Ben Gurion visited New York, and thousands of people greeted him on Fifth Avenue, which created a future parade route.
Find hotels and airbnbs near Celebrate Israel Parade (Map)