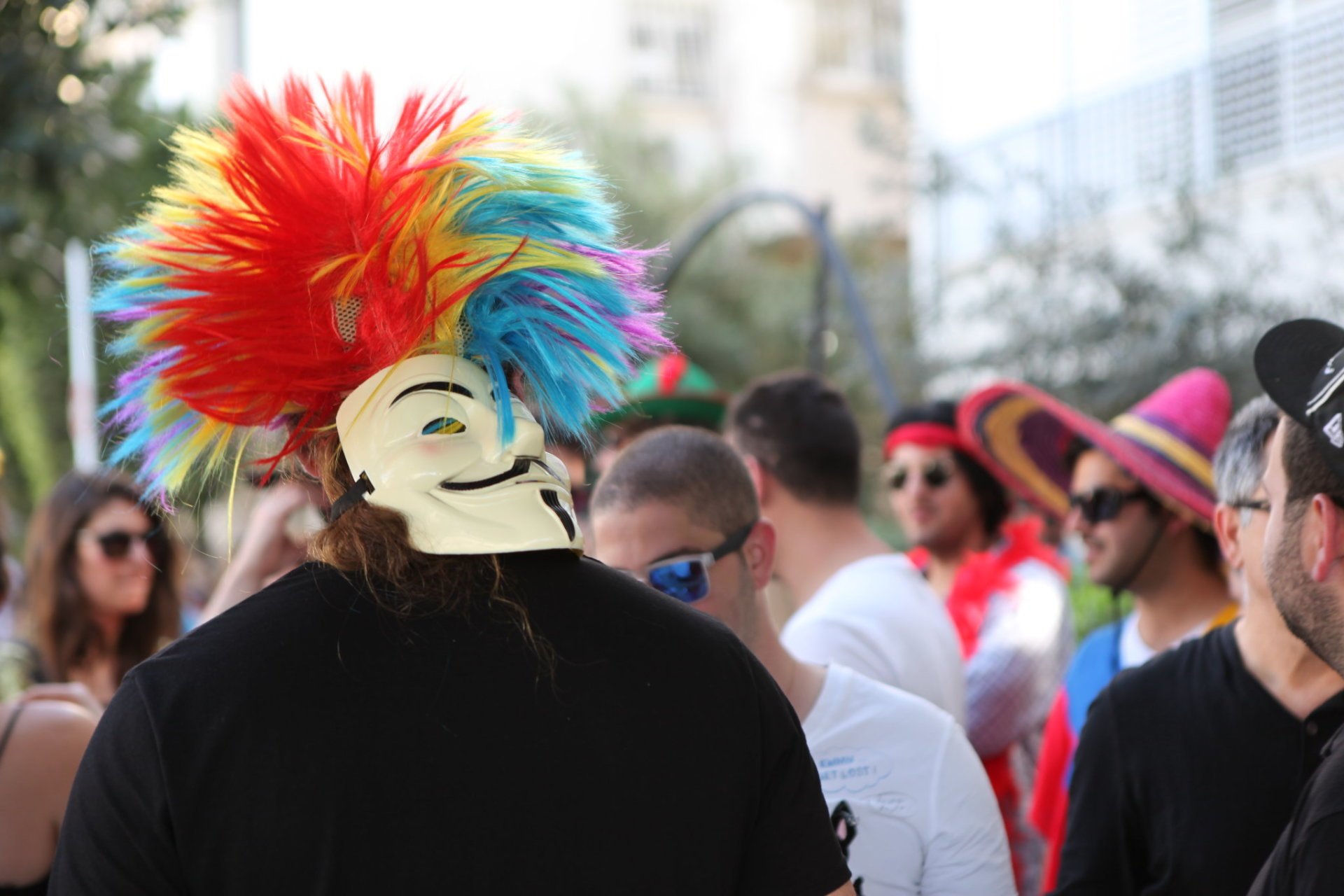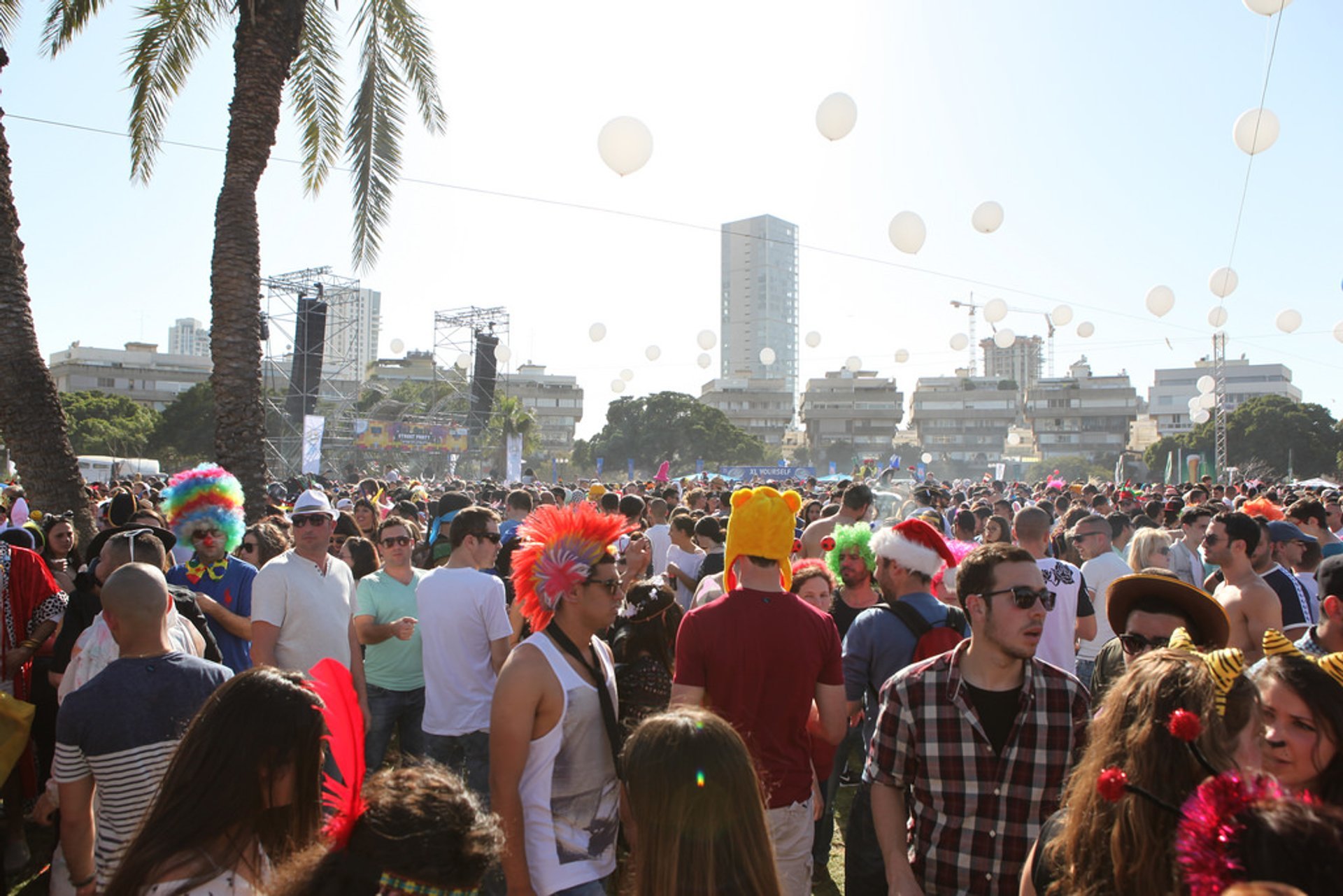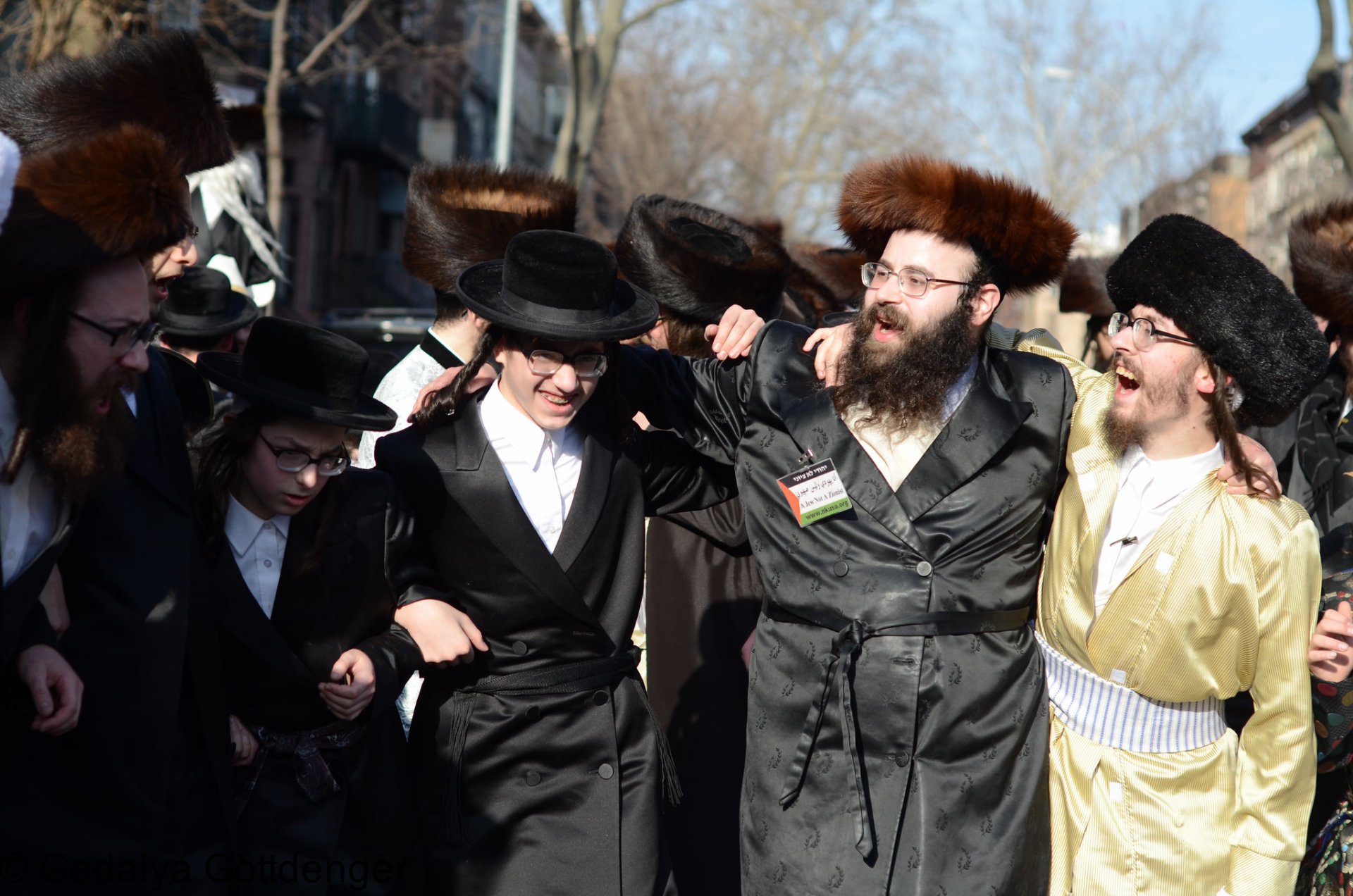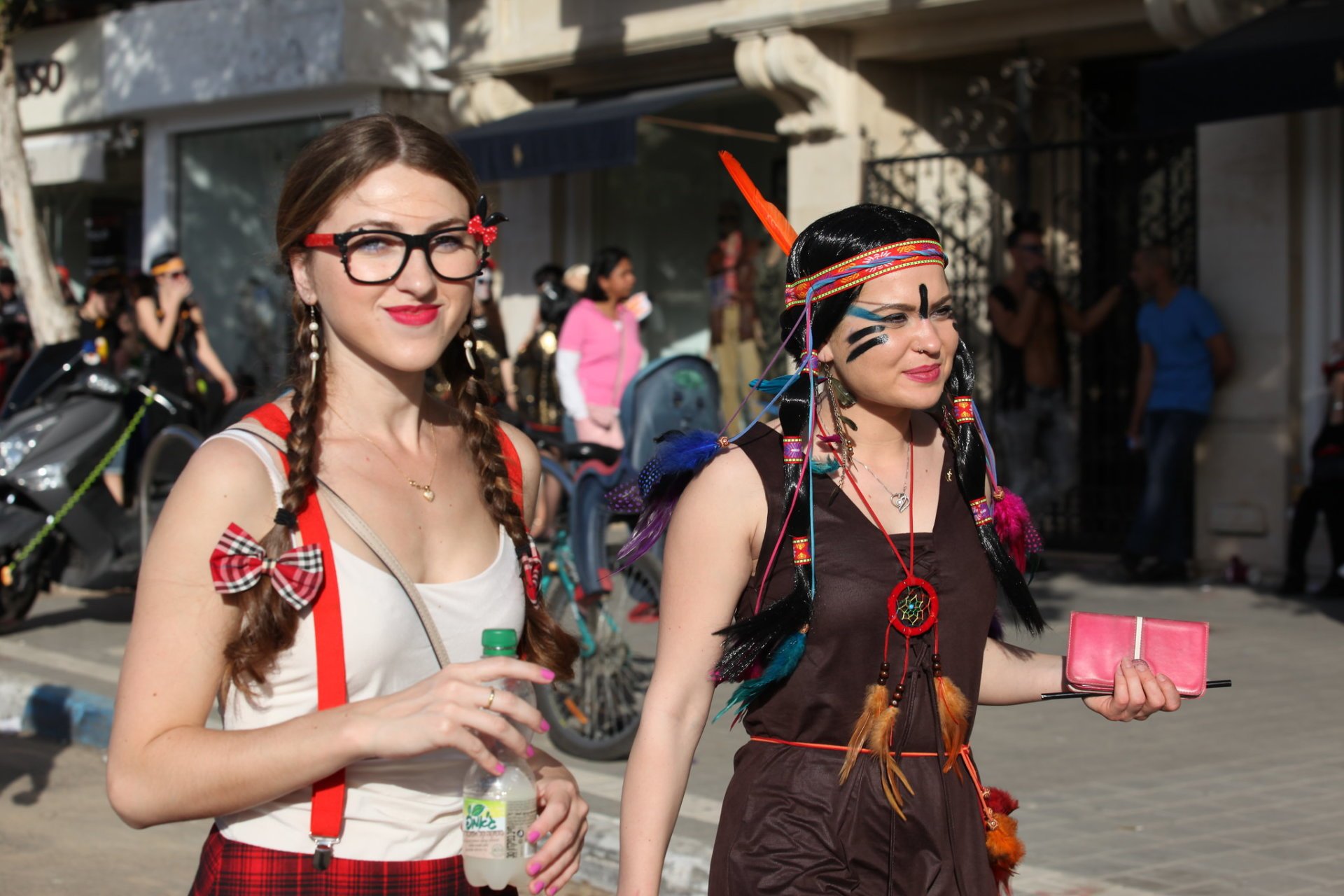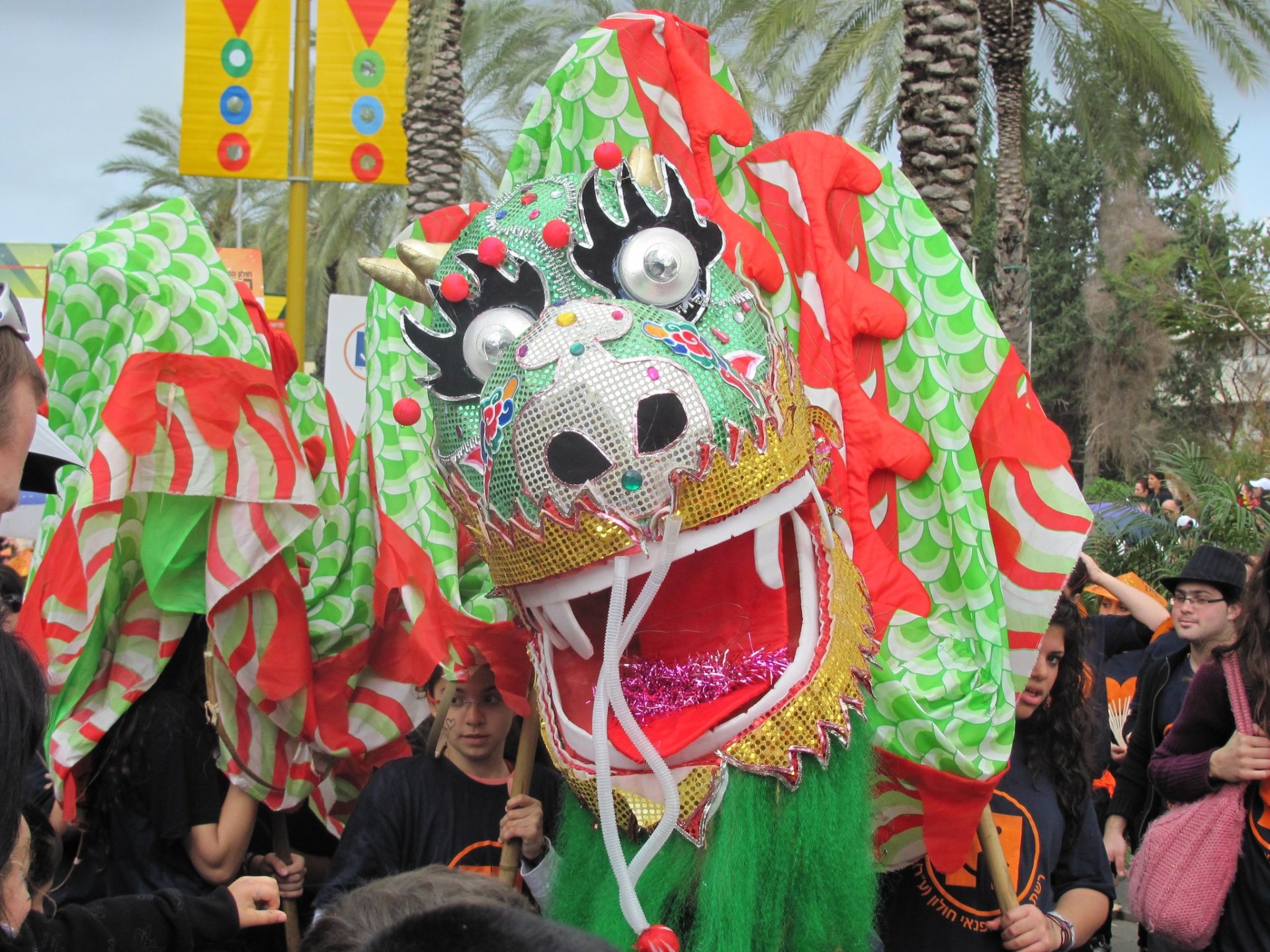 Purim is one of the most significant Israeli holidays celebrated all over the country, with the most prominent events taking place in Tel Aviv and Jerusalem. The very nature of the holiday is religious, but over time, its spiritual intentions have created a national-level celebration with wild partying, festivities, and wild rituals.
History
Many people say that Purim is somewhere between Halloween and Mardi Gras. Normally calm and silent, Israel turns into a clubbing mecca during the holiday. The Israeli celebrate the day Jewish people were saved from persecution by Persian king Achashverosh, around 2000 years ago.
Activities
Purim is one of Israel's craziest parties. The festival's highlight is the street party, which lasts until the wee hours. It involves a lot of singing, dancing, and dressing up in colorful costumes. Formally, the holiday is a one-day event, but don't expect people to take off their crazy outfits at the stroke of midnight as the festivities usually continue for a week.
Celebrations in Tel Aviv
Tel Aviv residents are super serious about holiday costumes, making this celebration so fun and authentic. The annual street party in Tel Aviv is the biggest Purim event in the country, and it's also free of charge. The party takes place in Kikar Hamedina and features concepts from some well-known musicians. Another awaited event is the Tel Aviv Purim zombie walk. Hilarious zombies gather at the corner of Ben-Zion Boulevard and King George and walk through the city's streets.
Celebrations in Jerusalem
In Jerusalem, Purim is usually celebrated one day later than across the rest of the country, and the event is called Shushan Purim. The traditional celebration in Jerusalem involves visiting the central Safra Square to watch the parade, see funny clowns, and enjoy all sorts of street art. It is also common for the Israeli to visit synagogues and listen to traditional religious readings. In addition to this, they also like exchanging gifts and donating money for charity, so Shushan Purim isn't just about partying till you can't tell good from the bad.
Find hotels and airbnbs near Purim Street Party (Map)