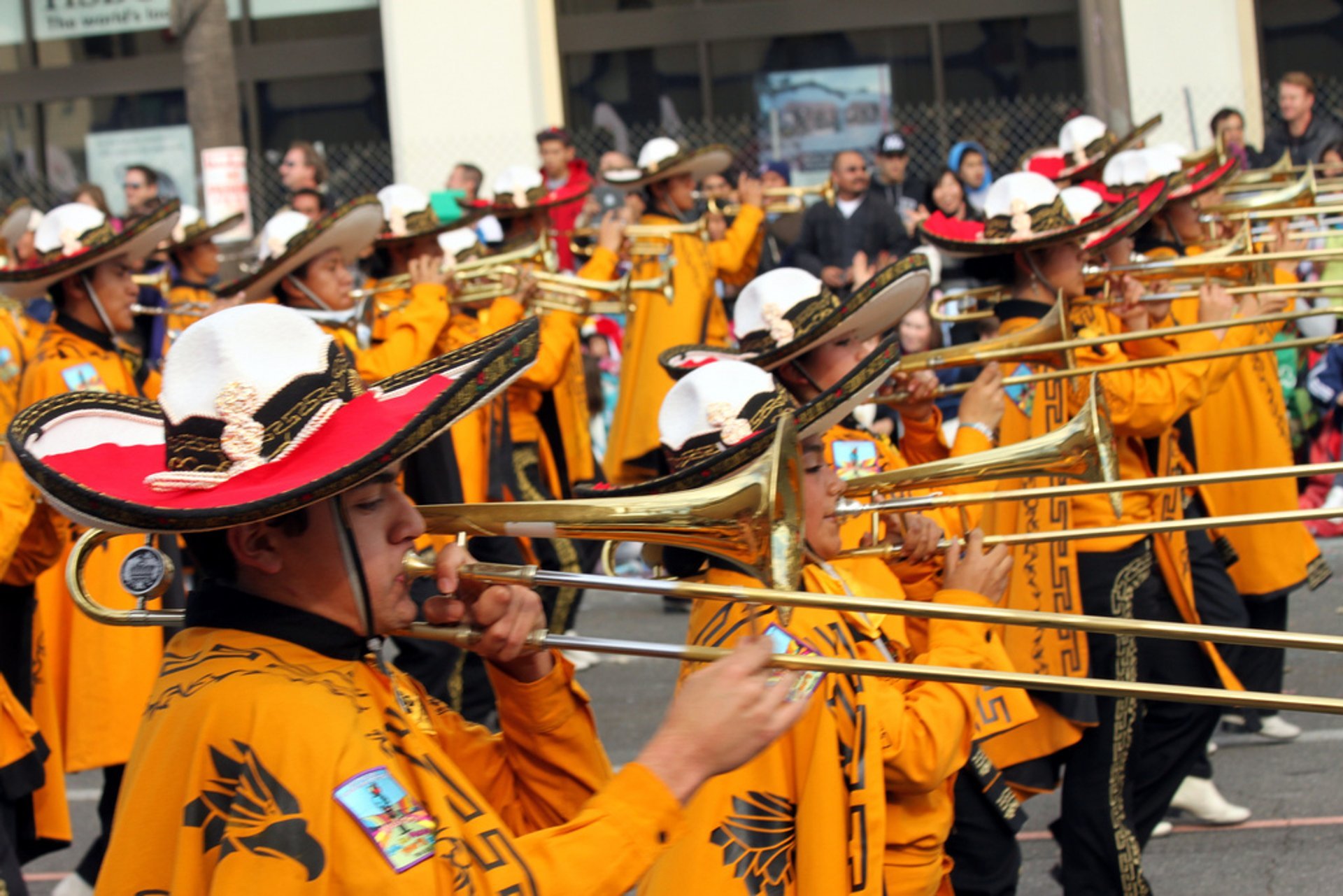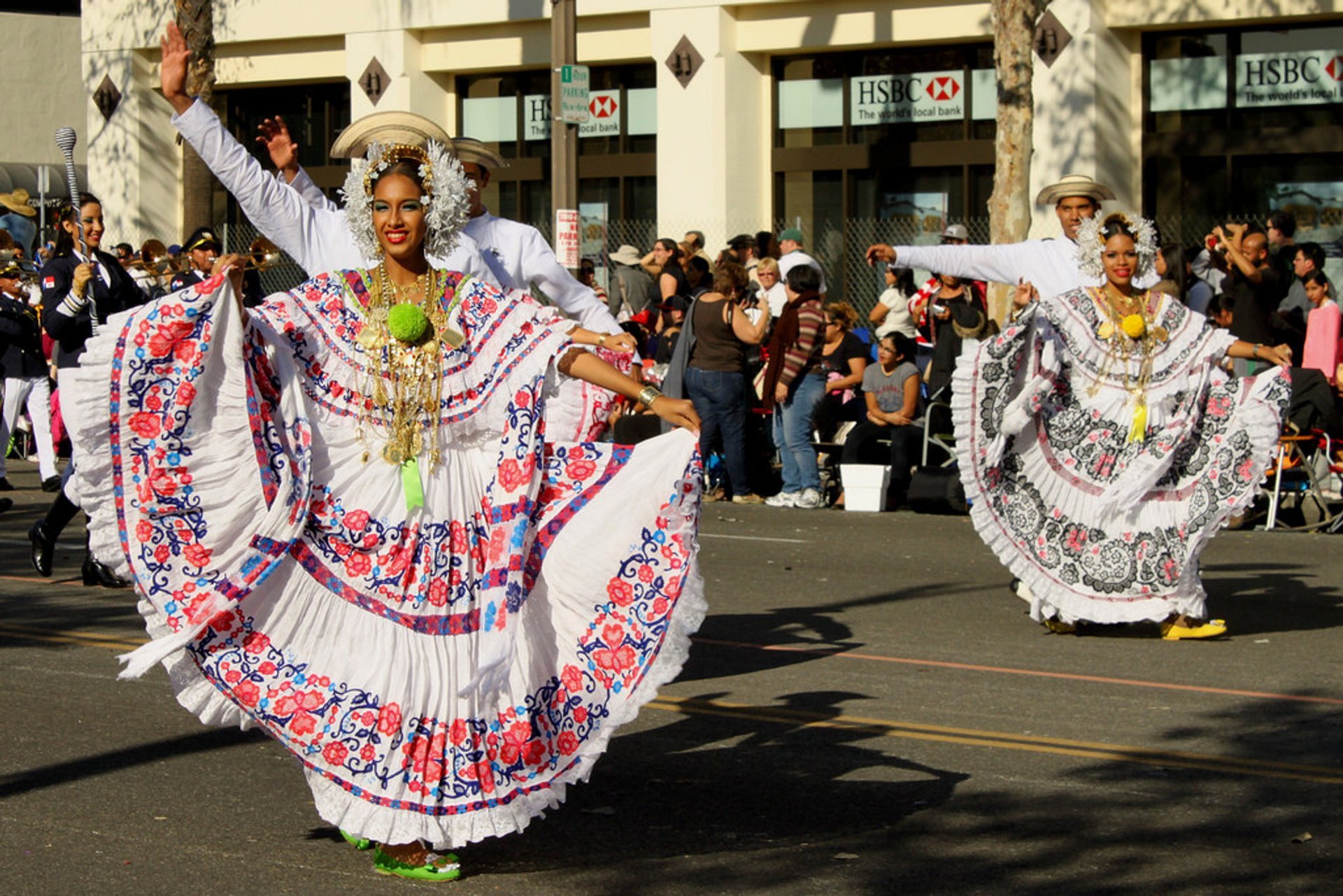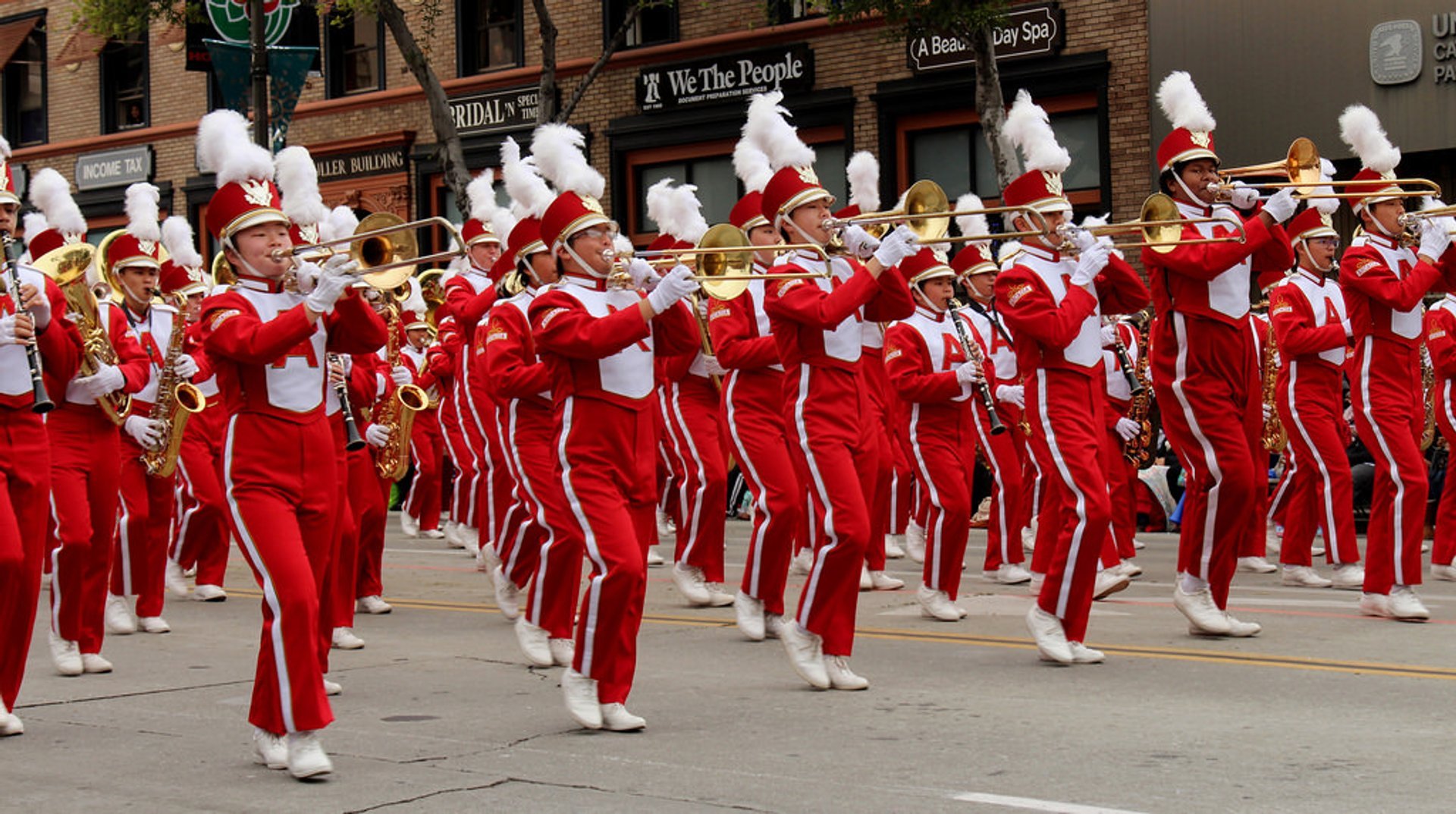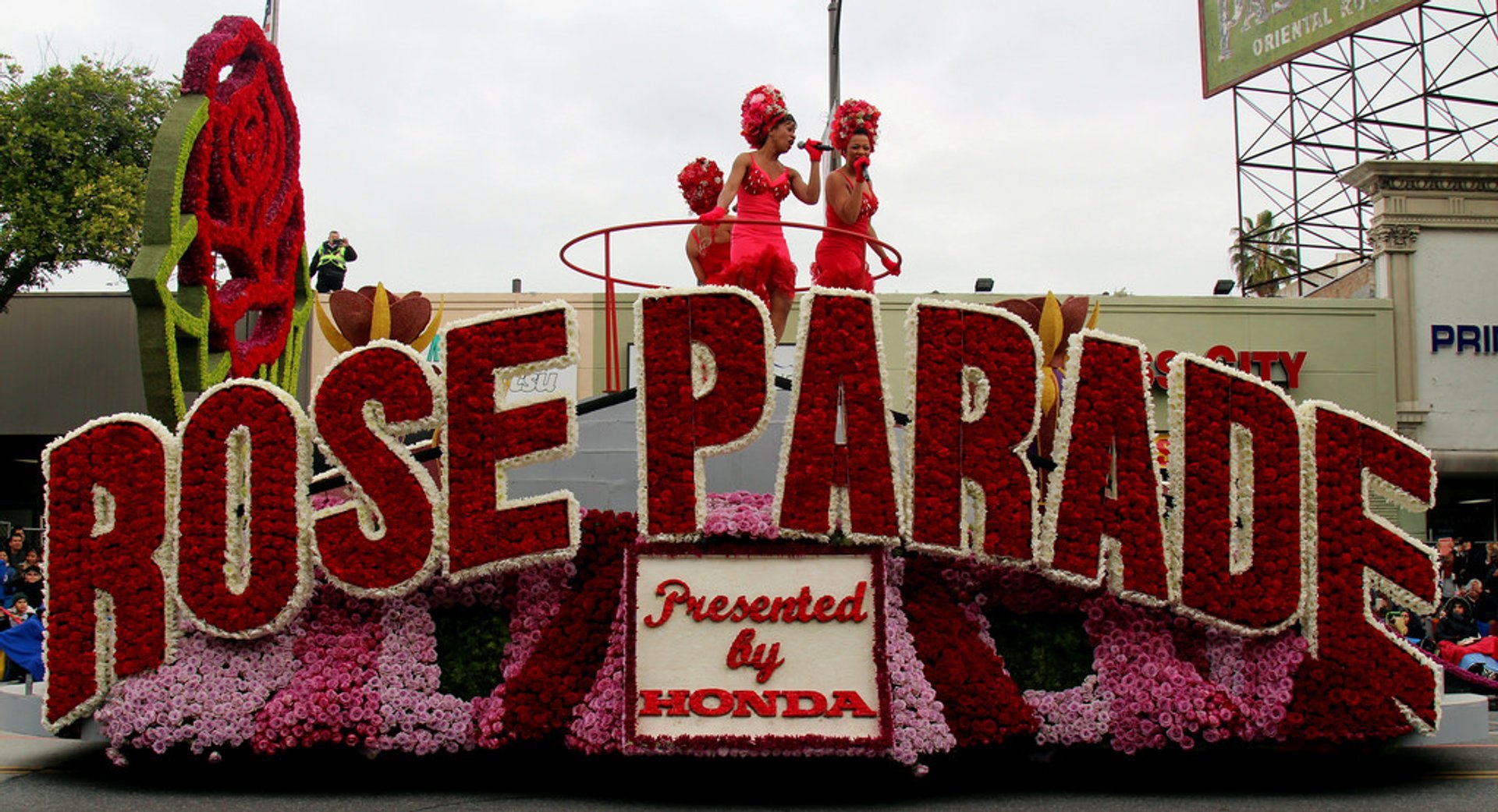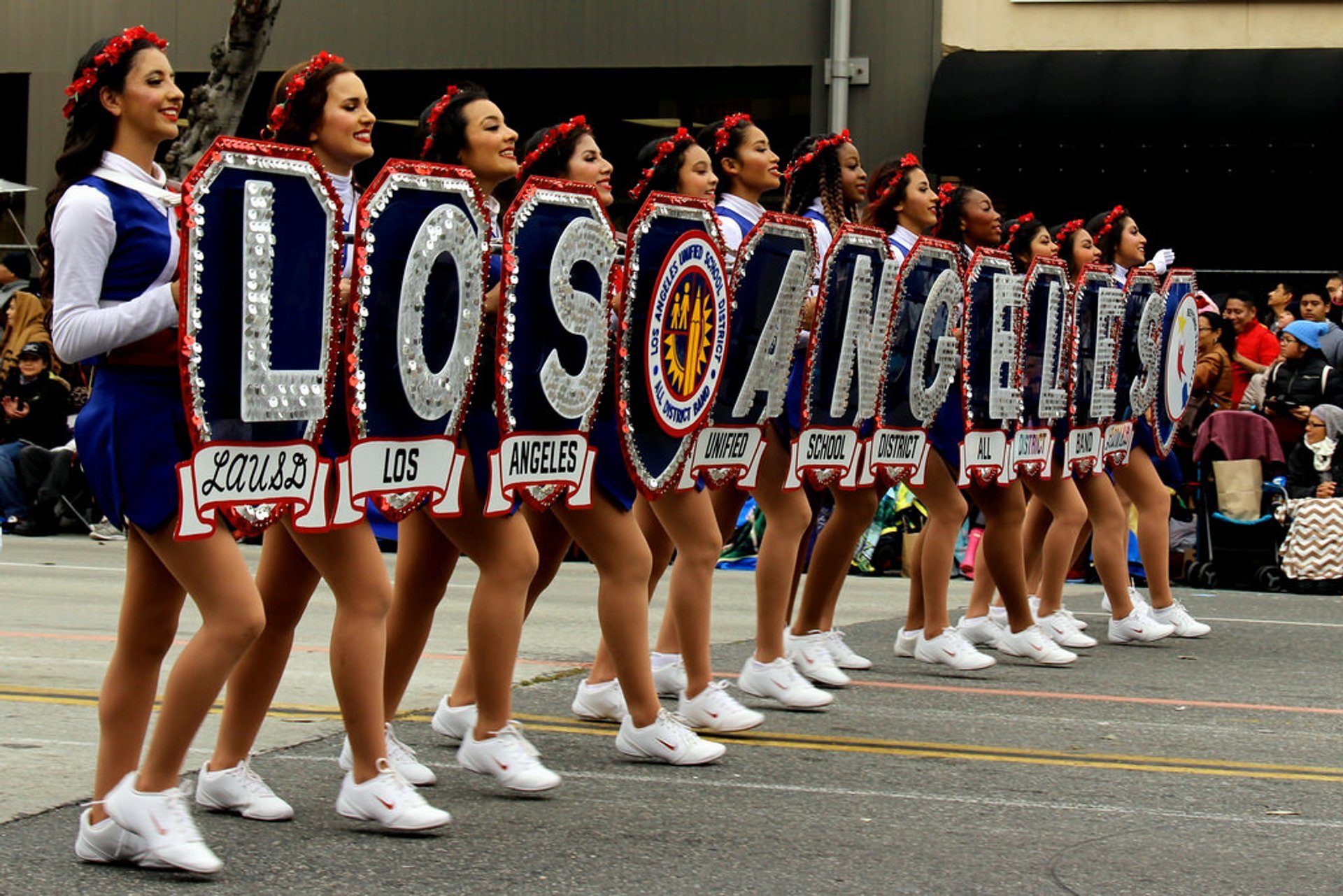 The Rose Parade or the Tournament of Roses in the suburbs of Los Angeles Pasadena becomes the first festive event of the New Year. On January 1st, dozens of huge compositions of roses and other bright colours decorate the idyllic landscapes of Southern California. More than one million people take part annually in the grandiose street procession, broadcast live by national television.
The Rose Parade follows the usual route of 5 miles (8 km) in the centre of Pasadena. The procession of majestic platforms, accompanied by brass bands and riders, races along Orange Boulevard to Colorado Boulevard where the main spectator stands are located. The seat prices start at $54.
In parallel with the Rose Parade in the Pasadena stadium the "Rose Bowl" takes place with a match of American football. The Rose Bowl traditionally begins a series of Bowl Games, comparable in importance to the Super Bowl.
Find hotels and airbnbs near Rose Parade (Tournament of Roses) (Map)