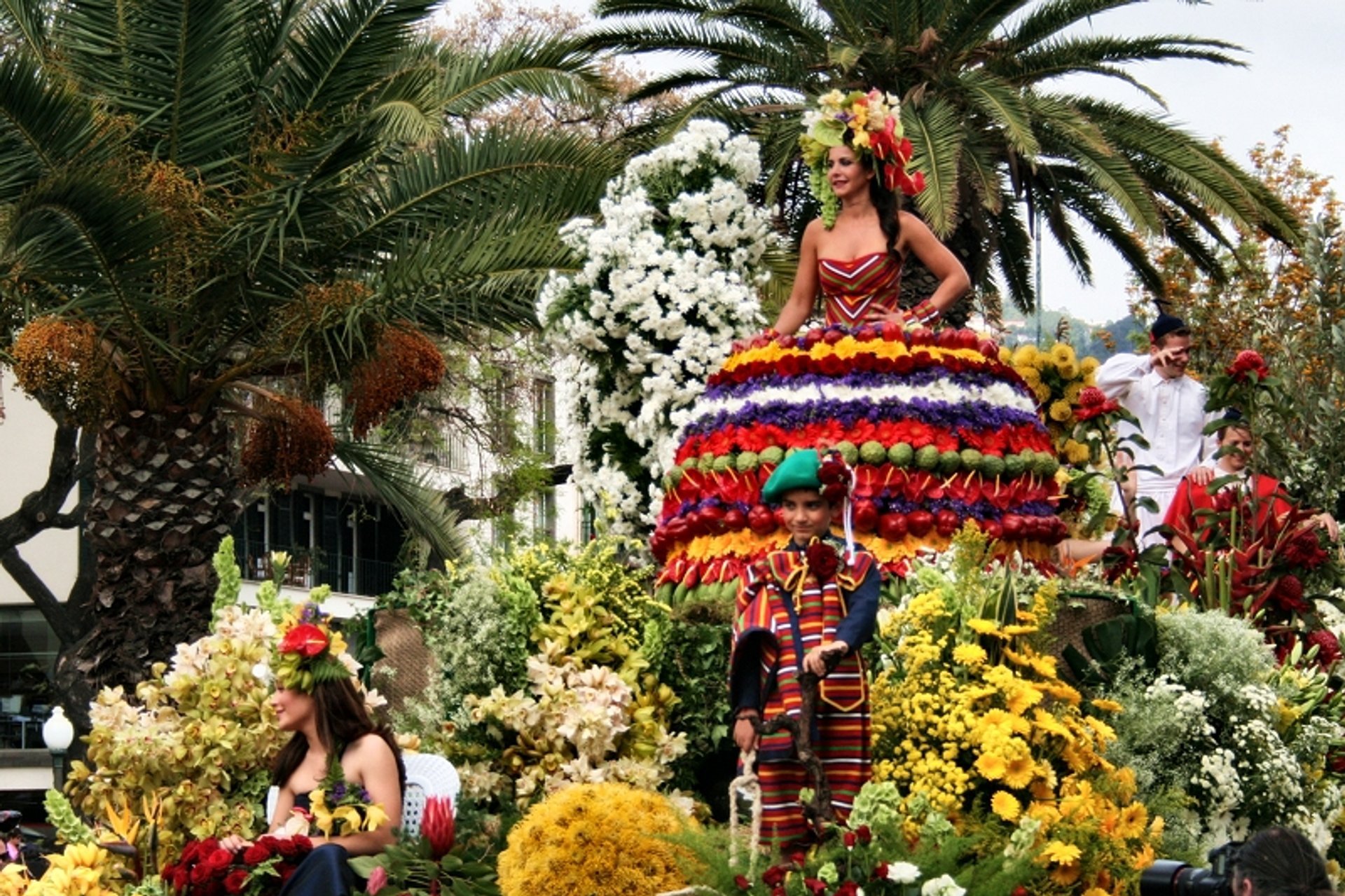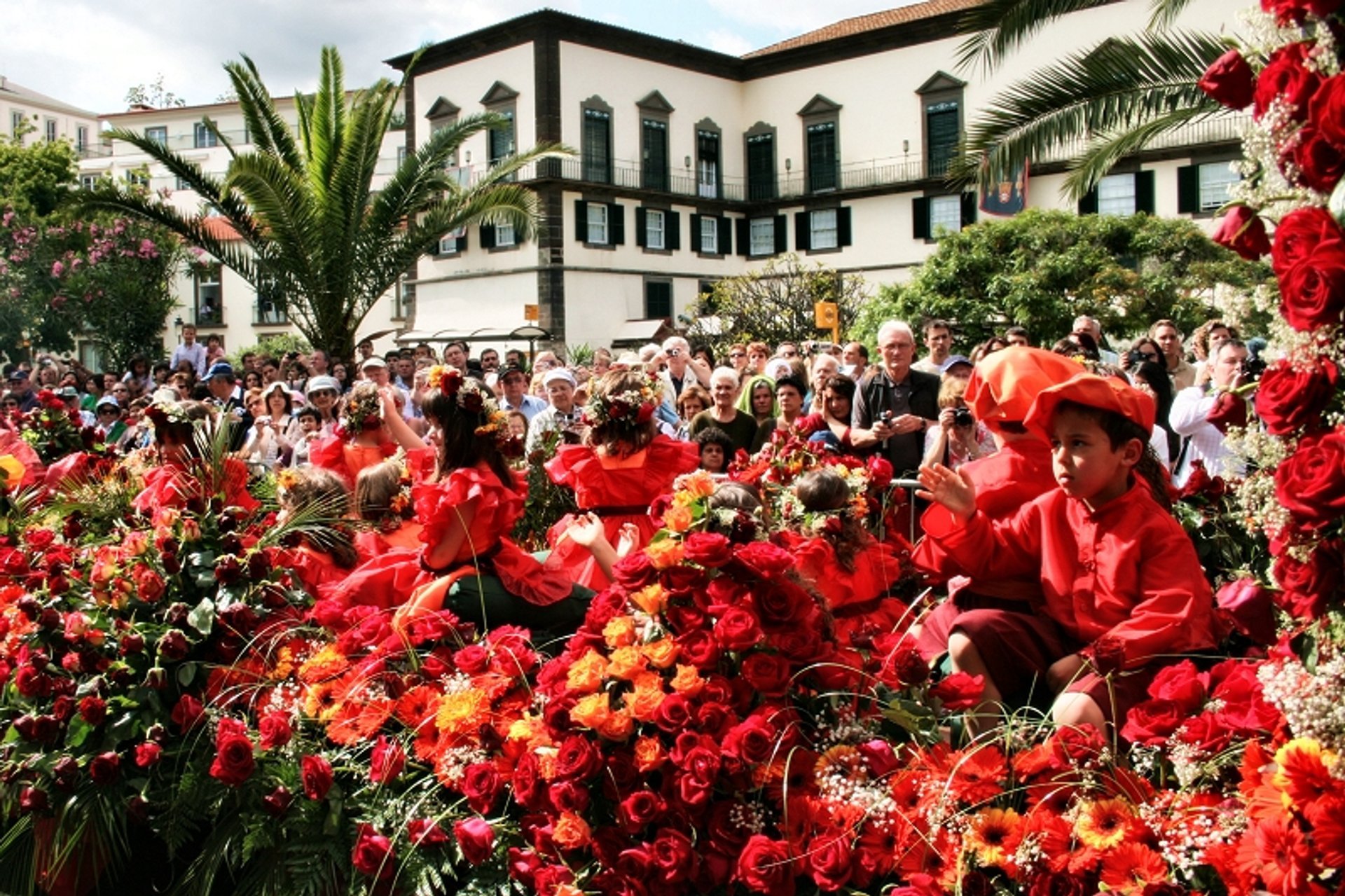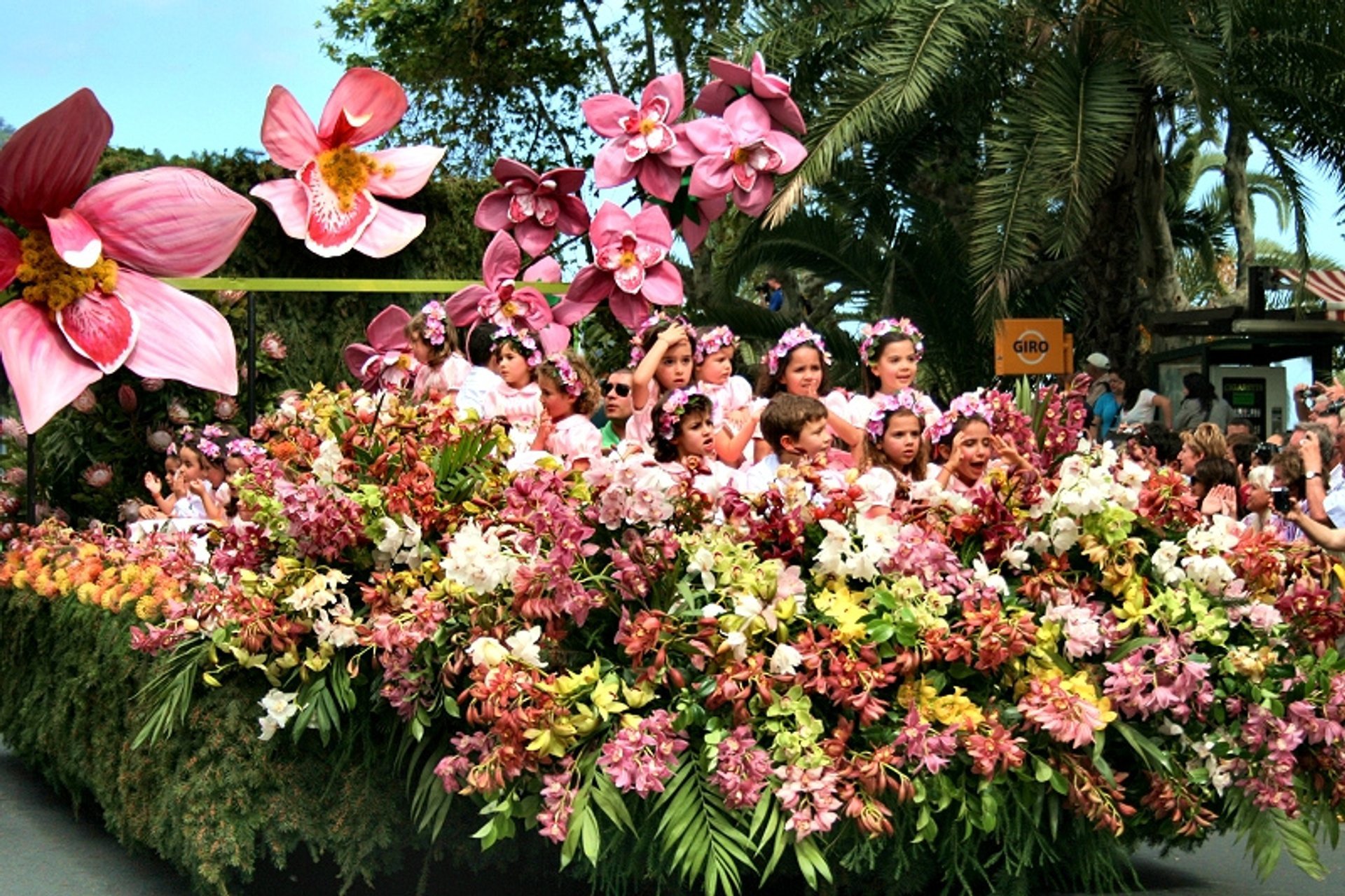 Spring is the time when Madeira flowers are at their best. What a lovely occasion to celebrate the Madeira Flower Festival! Flower parade, street murals, and carpets—these days Funchal, the capital of Madeira, is covered with an ​adorable aroma of plants that typically bloom during that season. The riot of colors, shapes, and aromas promise to provide an unforgettable experience.
Many children get dressed in their best clothes flock to the Praça do Município to participate in children's parade and construct a beautiful mural of flowers, called the Wall of Hope. At the same time Madeiran artists work day and night to build fragile and unforgettable floral carpets, exhibited at several central streets. Windows are also being decorated throughout downtown, as shopkeepers compete for the best decorated shop award.
The best tribute to spring - The Flower Festival Float Parade occurs on Sunday afternoon. The streets of Funchal city centre are filled with music and festive decorations as thousands welcome the amazing float parade, featuring blooming decorations, musicians, dancers and more. Held since 1979, the event is probably the most anticipated by locals and visitors alike. Colorful floats with hundreds of participants in amazing clothing is the most beautiful procession that one can observe in Funchal.
Find hotels and airbnbs near Madeira Flower Festival (Map)