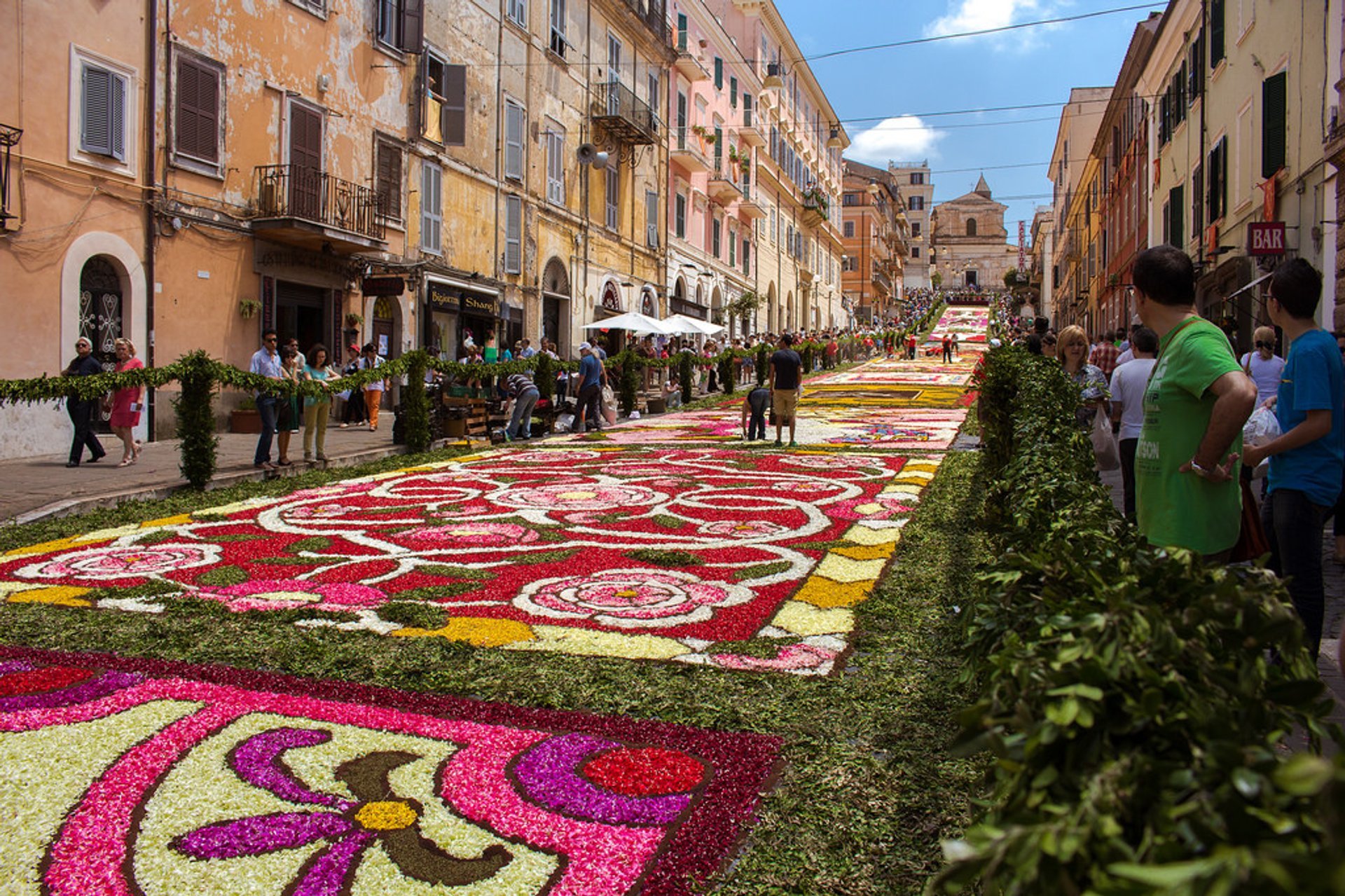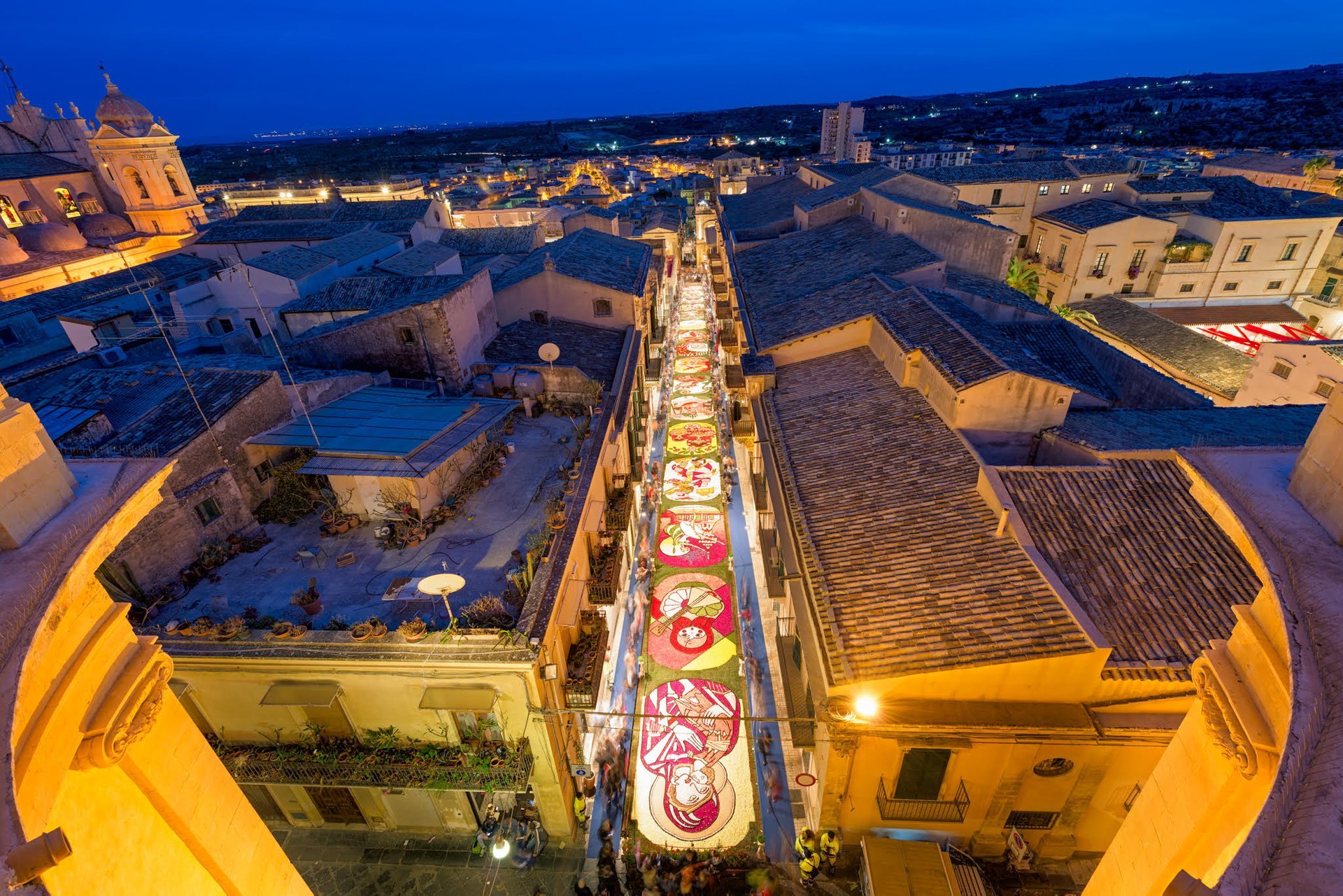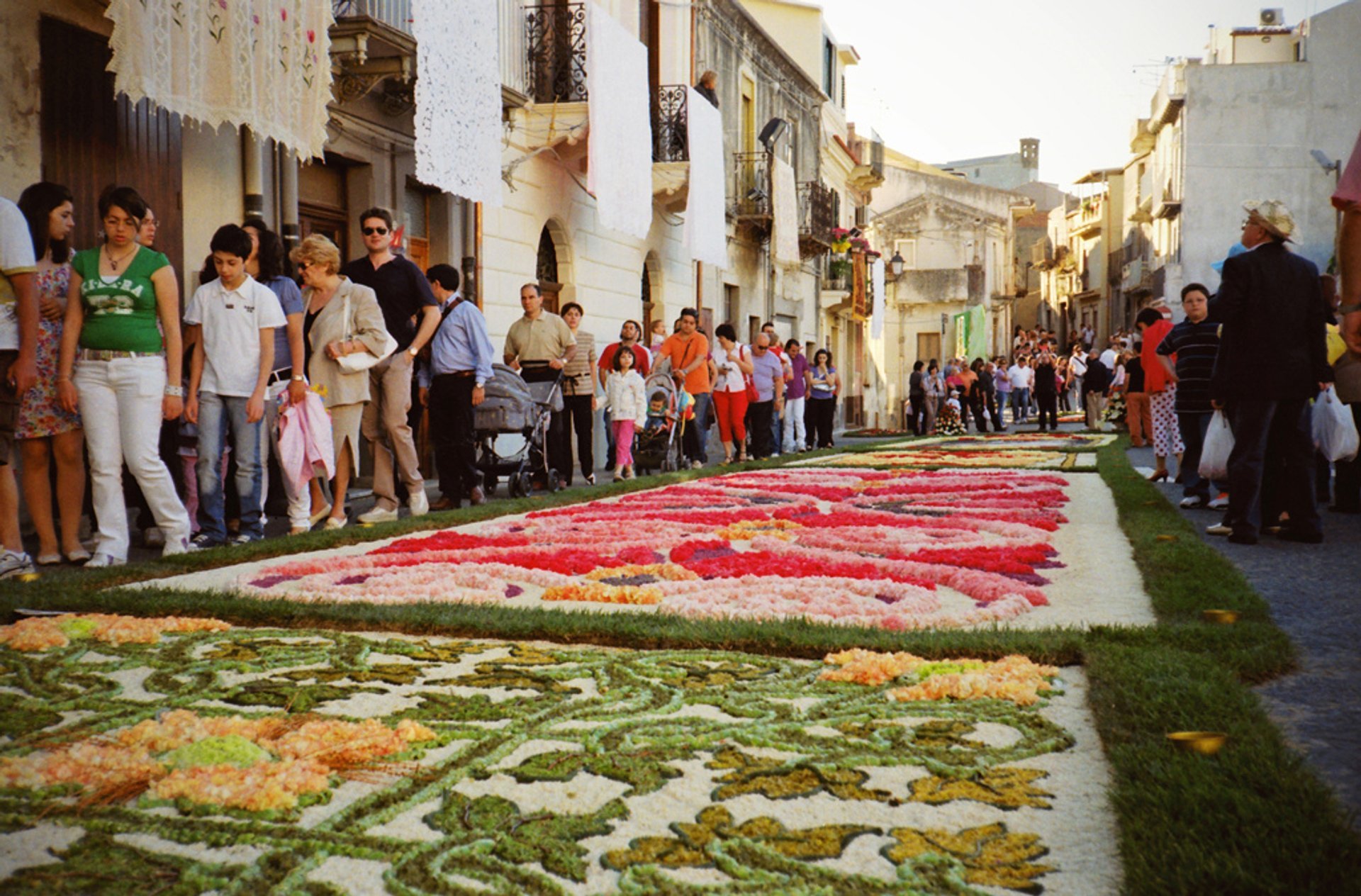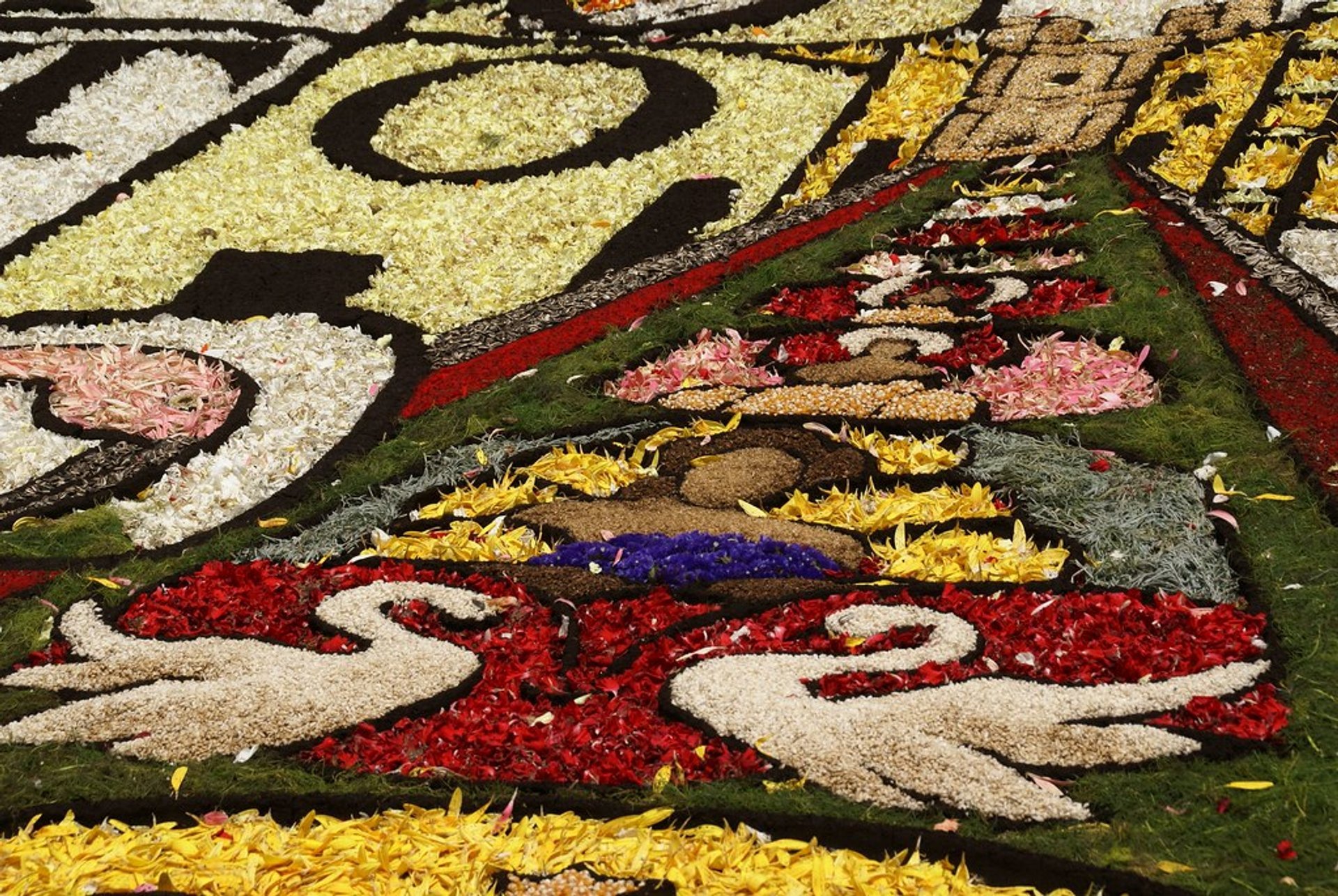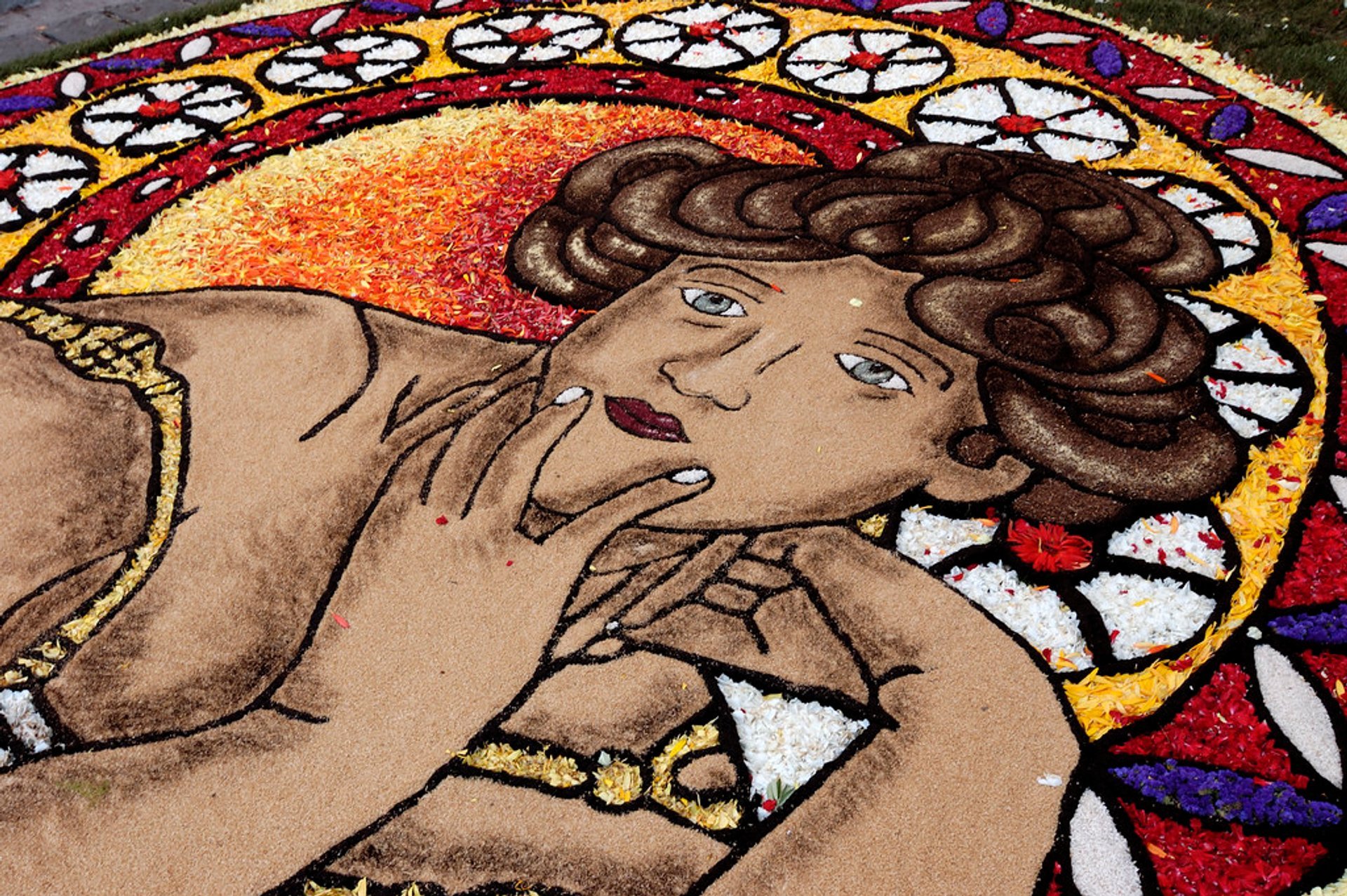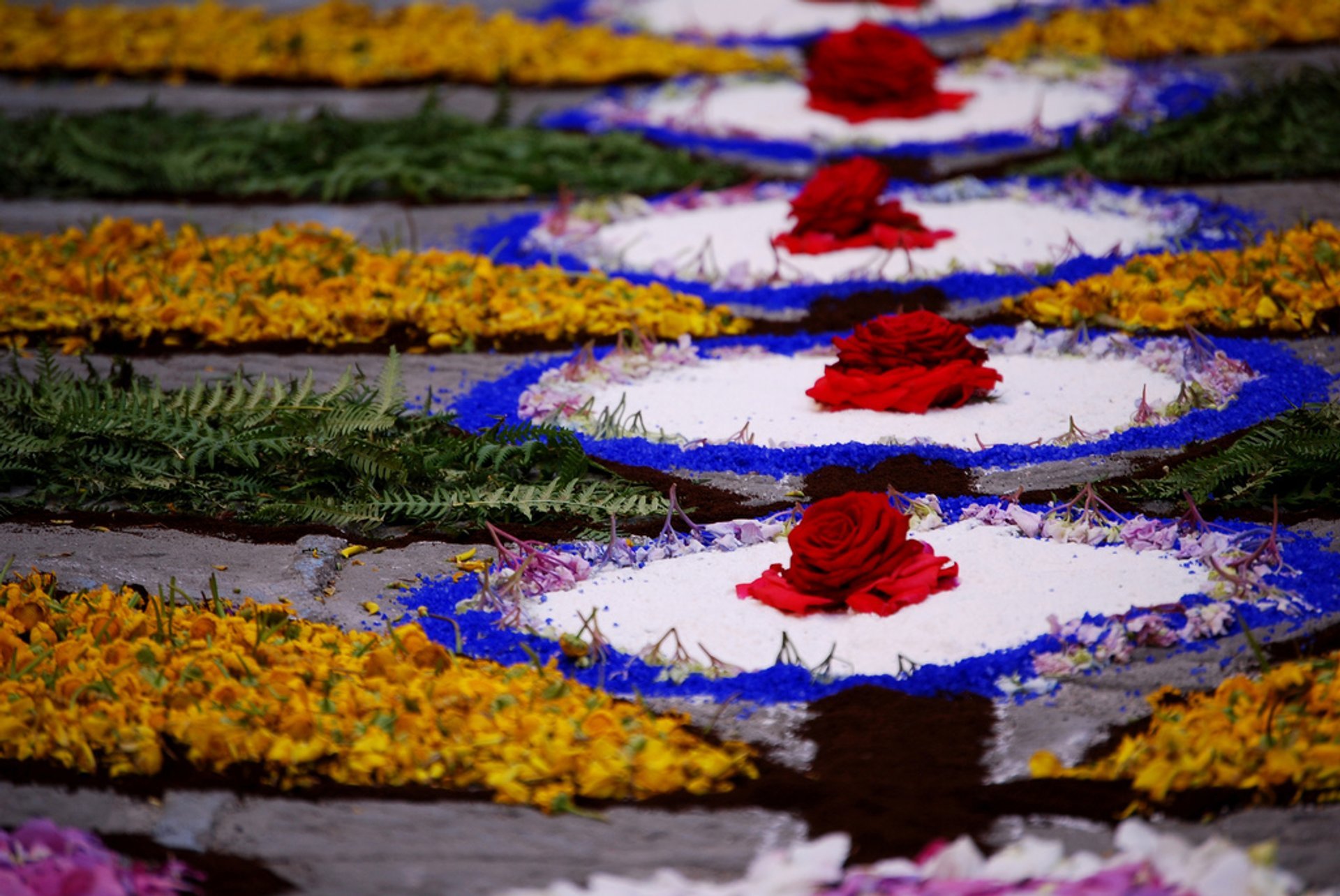 From North to South, Italy celebrates the amazing Infiorata festivals. The word "infiorata" means "decorated with flowers." Flower artists prepare their designs months in advance. They create simple geometric pictures, flawless tapestries and even religious masterpieces using dried and fresh flower petals as well as other organic material, like beans and wood cuttings. In order to create a flower carpet, they sketch the design by chalk on the pavement and then fill it with thousands of colorful petals. To highlight flower outlines, soil or coffee grounds are typically used.
Infiorata festivals are usually celebrated during late May or early June around the Corpus Domini feast. The best ceremonies can be observed in Noto (Sicily), Genzano (Lazio) and Spello (Umbria), the dates differ not only between the years but also across locations.
The tradition of making flower carpets dates back in Italy to June of 1625 when Benedetto Drei, head-florist at the Vatican, used flowers to decorate a basilica with the mosaic on the day of Saints Peter and Paul.
One of the most famous infiorata in Italy is held in Noto, Sicily. Noto flower festival usually falls on the third weekend of May. Another famous infiorata destination is Genzano near Rome. Flower carpet tradition in Genzano dates back to 1778, held on the Sunday of Corpus Domini. Flower mosaic covers about 2,000 sq.m. Some 500,000 flowers and seeds are used here to create colorful works of art. Spello, a small town in Umbria, is also known for colorful displays on Corpus Domini. When Infiorata Spello comes to the town, flowers cover streets throughout the downtown where the procession carrying the Blessed Sacrament is supposed to pass.
Find hotels and airbnbs near Infiorata Flower Carpet Festivals (Map)