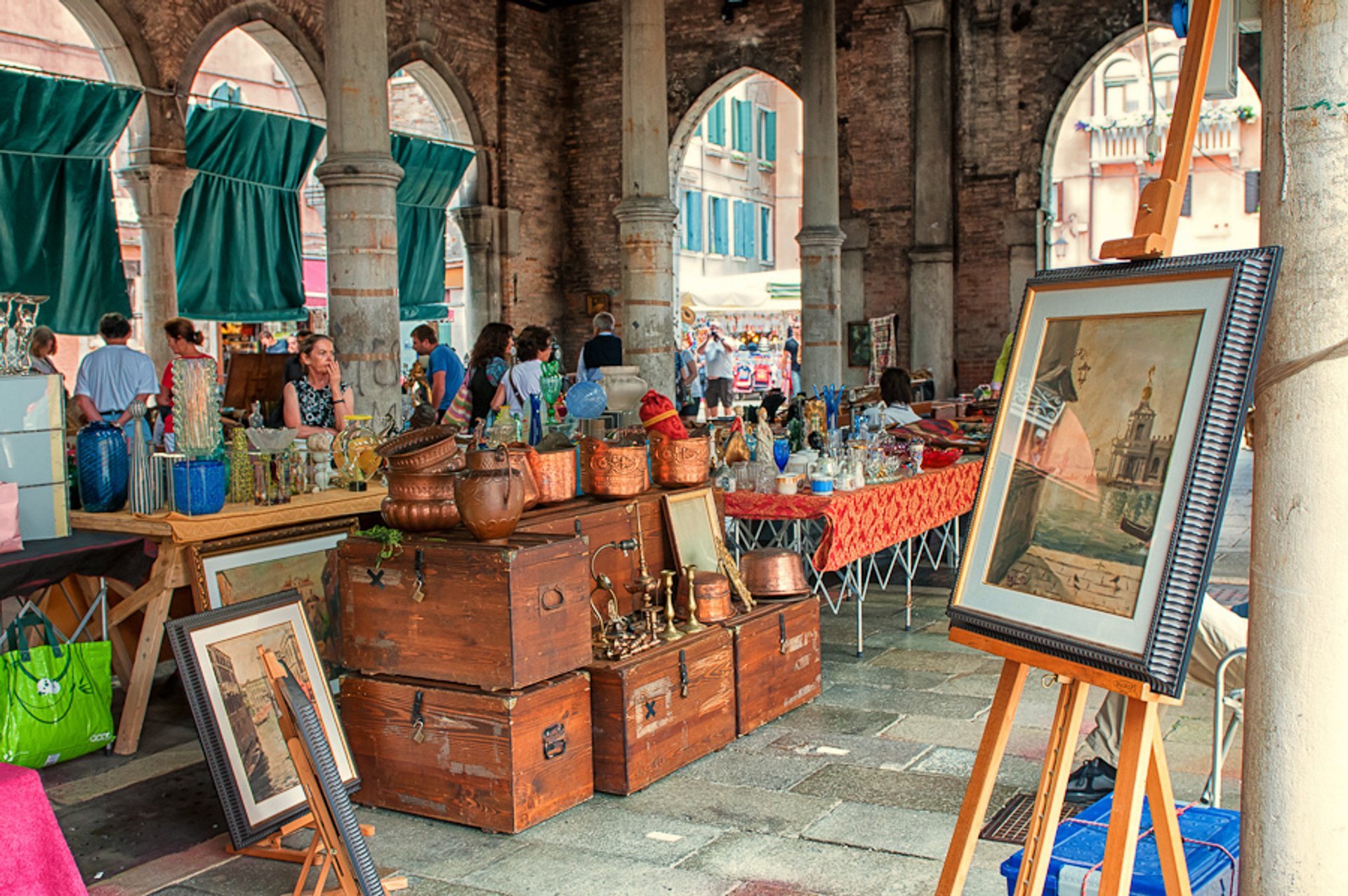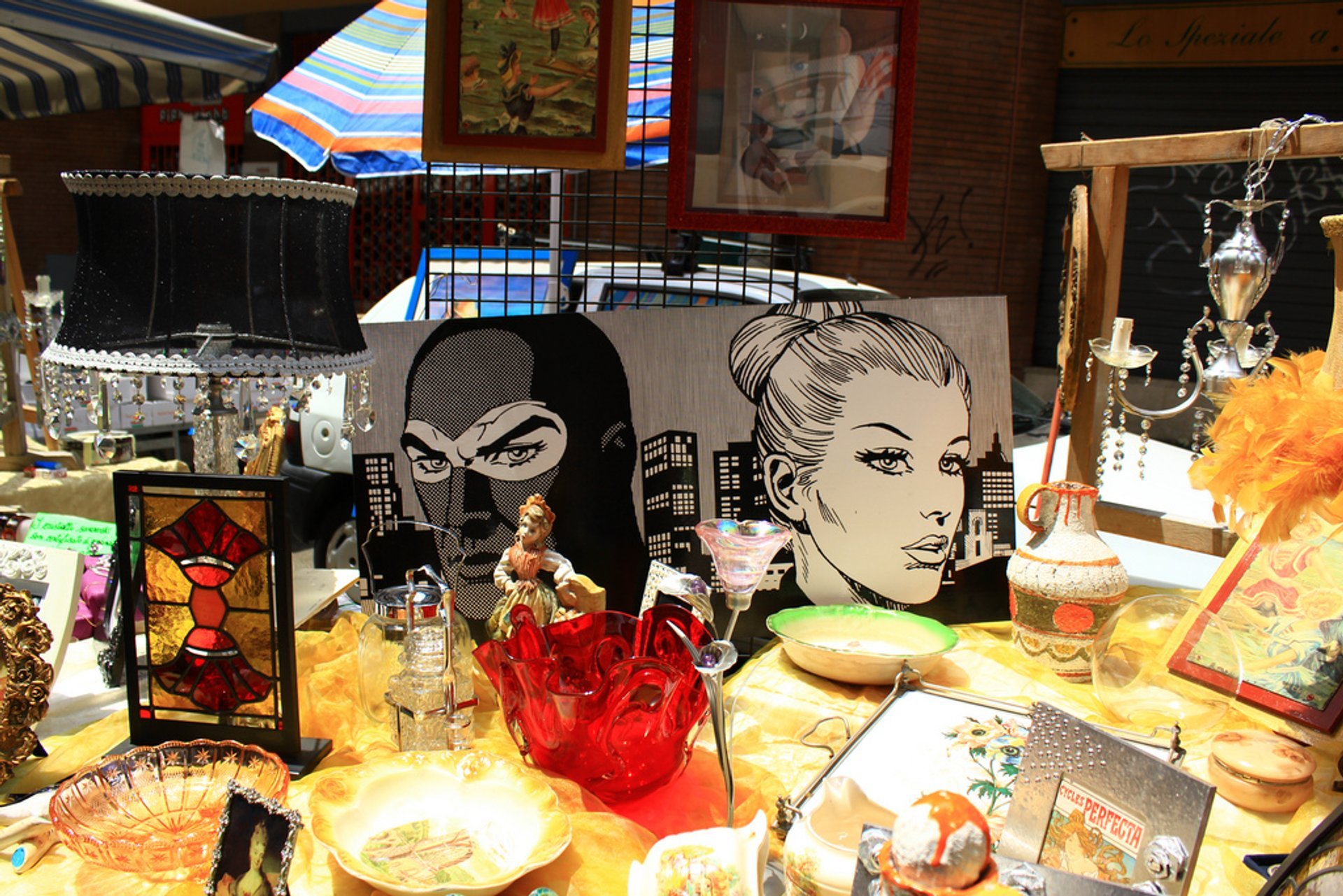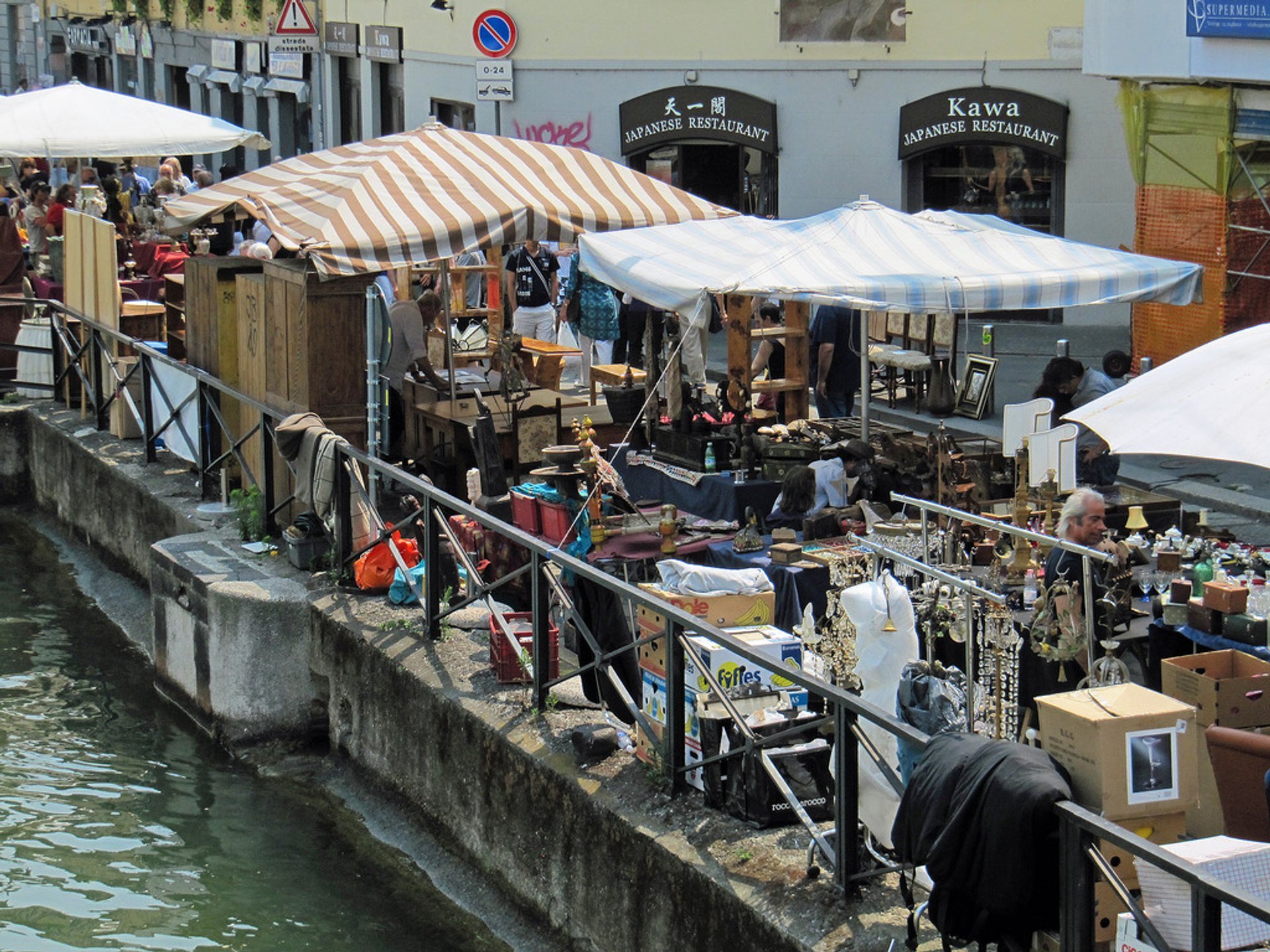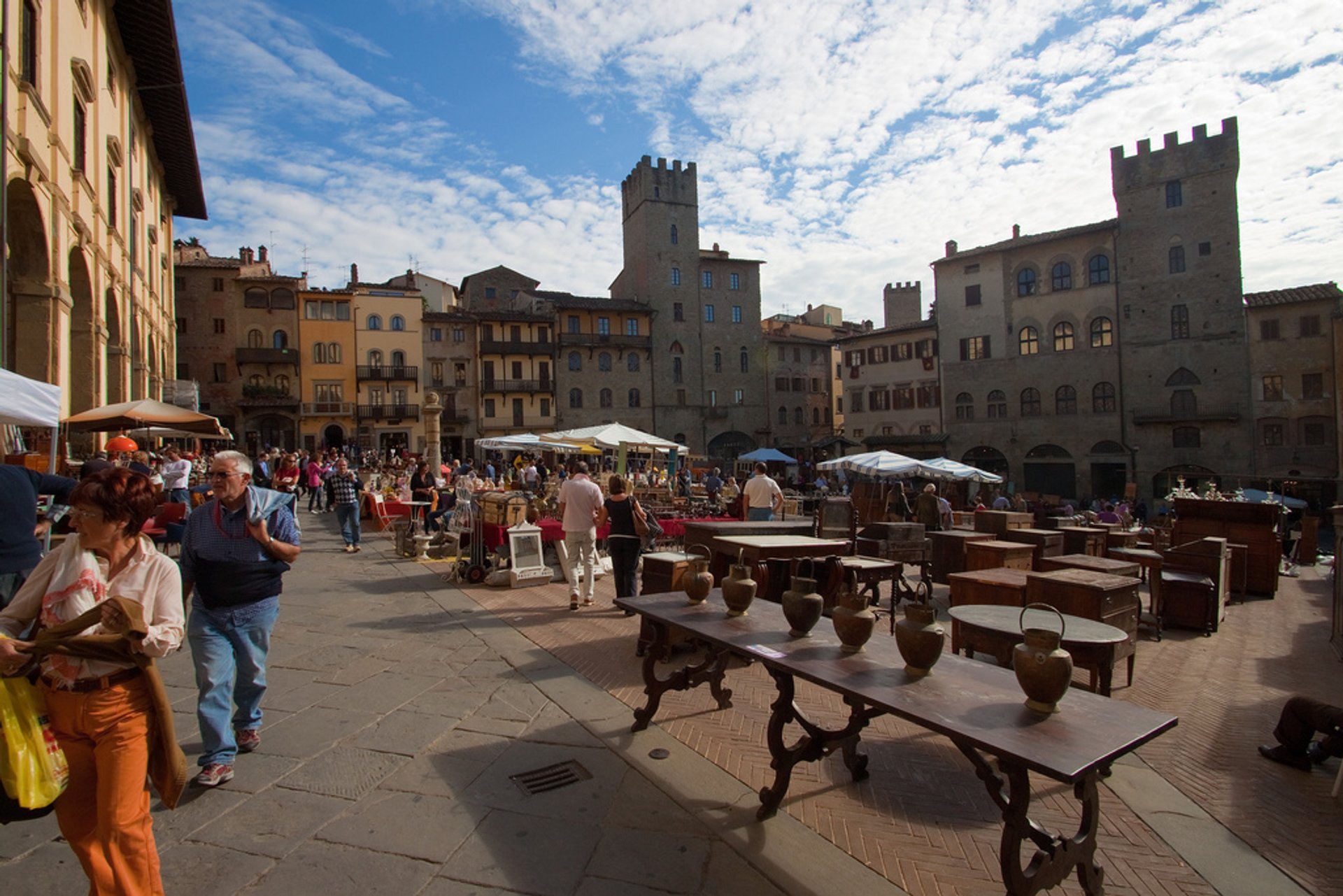 There are different kinds of flea markets in Italy—antique markets, second-hand markets and Mercato delle pulci (flea markets in Italian). Imagine how many unusual things you could find there: shoes, clothes, toys, jewellery, furniture, and even food. The most popular flea markets are situated in Venice, Rome, Milan, Arezzo and Turin. It's an excellent chance for collectors to find things that can no longer be found anywhere else, such as antique books, magazines, newspapers and other fashionable old stuff.
The famous May Antiques Fair in Rome is held at the end of May and a flea market is held every Sunday in Via Tirso and Porta Portese.
While in Venice, don't miss the chance to visit Mercatino dell'Antiquariato, which happens only four times per year in April, June, in the middle of September and during Christmas holidays.
In Milan, you'll find the prominent Mercatone dell'Antiquariato (Antiques Market) on the canal of Naviglio Grande in Lombardy, which takes place on the last Sunday of every month, except in July and August.
In Tuscany, Arezzo city holds the Fiera Antiquaria di Arezzo which takes place every first weekend of the month. It's probably one of the most glorious markets in the country! It's an excellent opportunity to save your money and find some really memorable souvenirs from Italy.