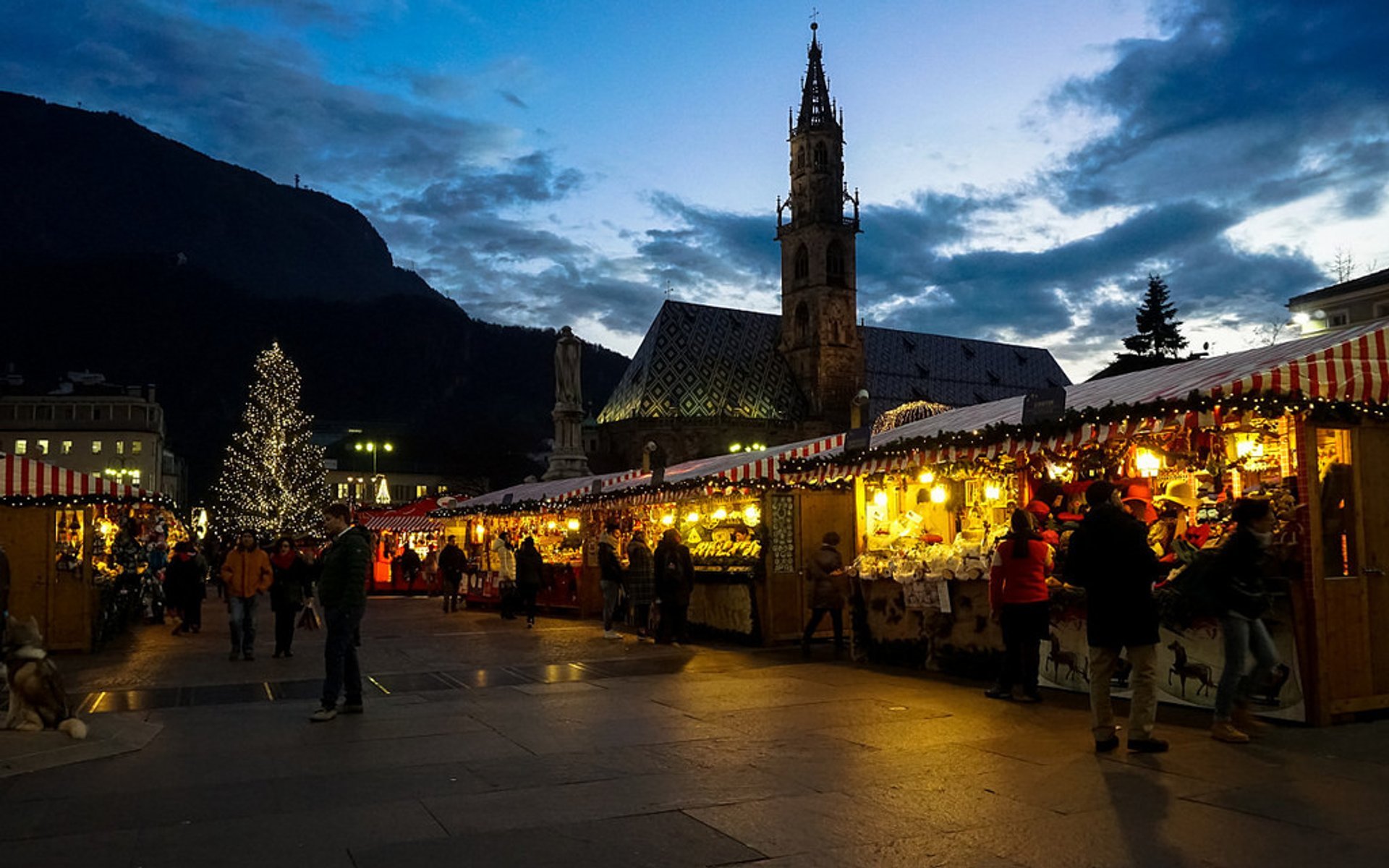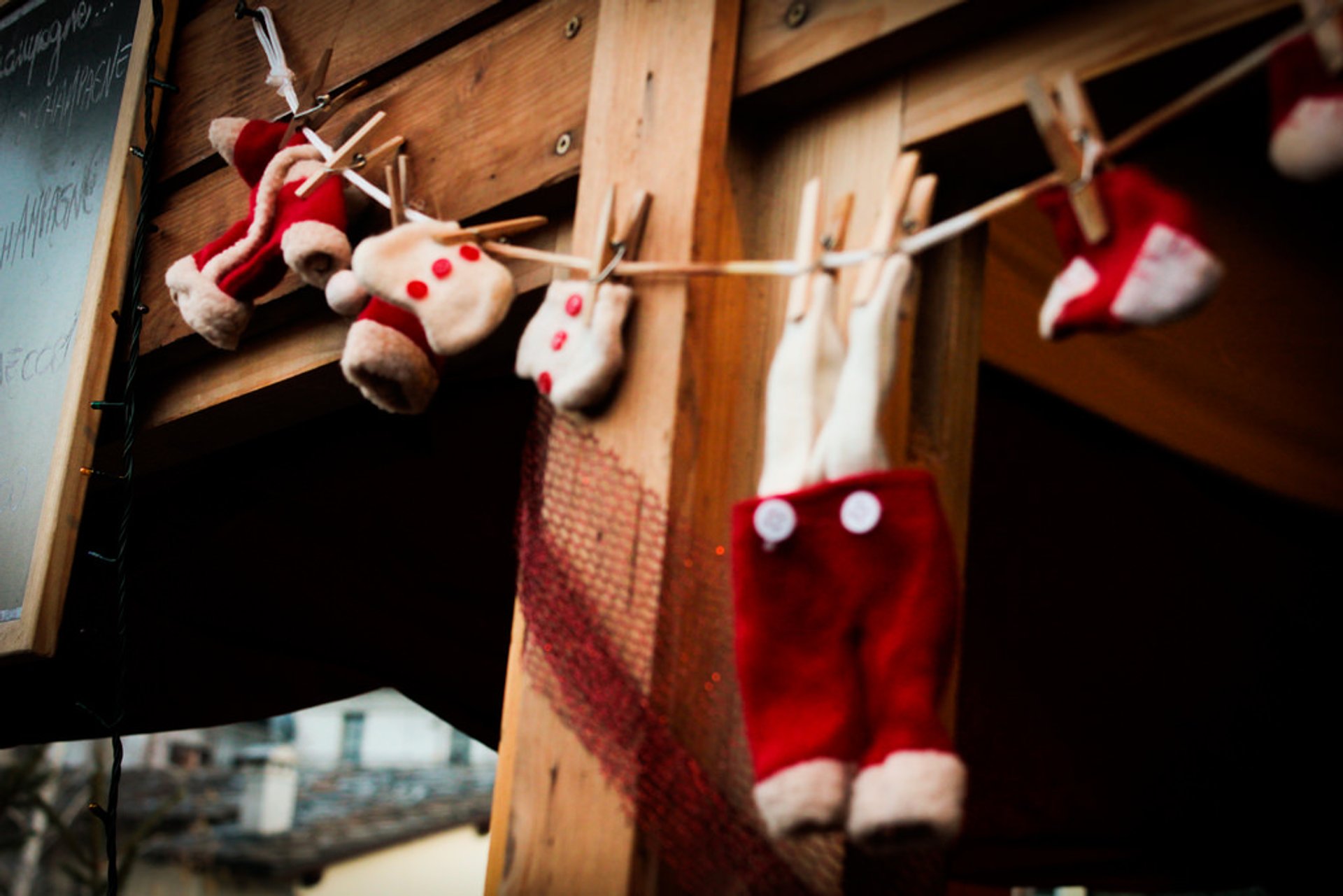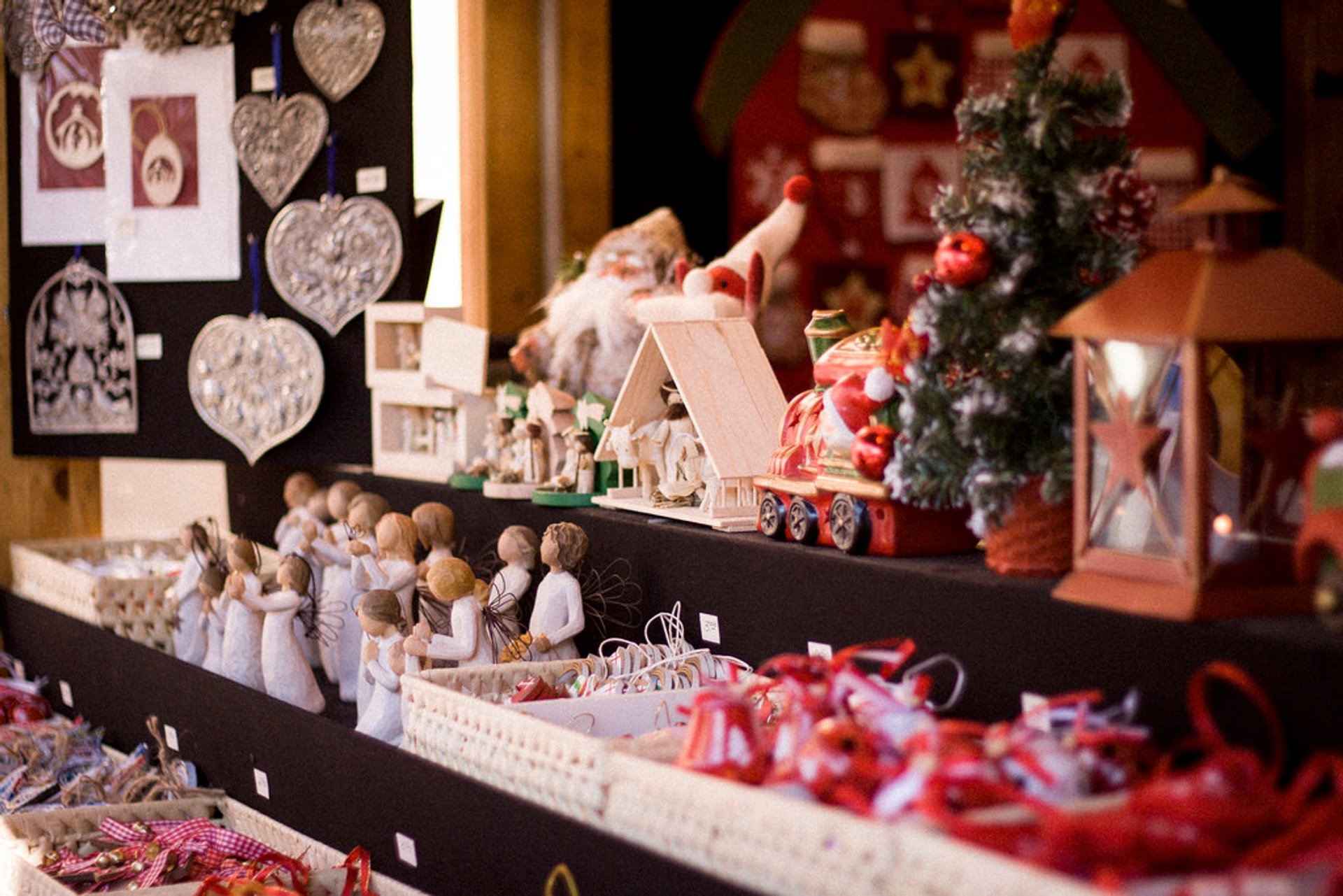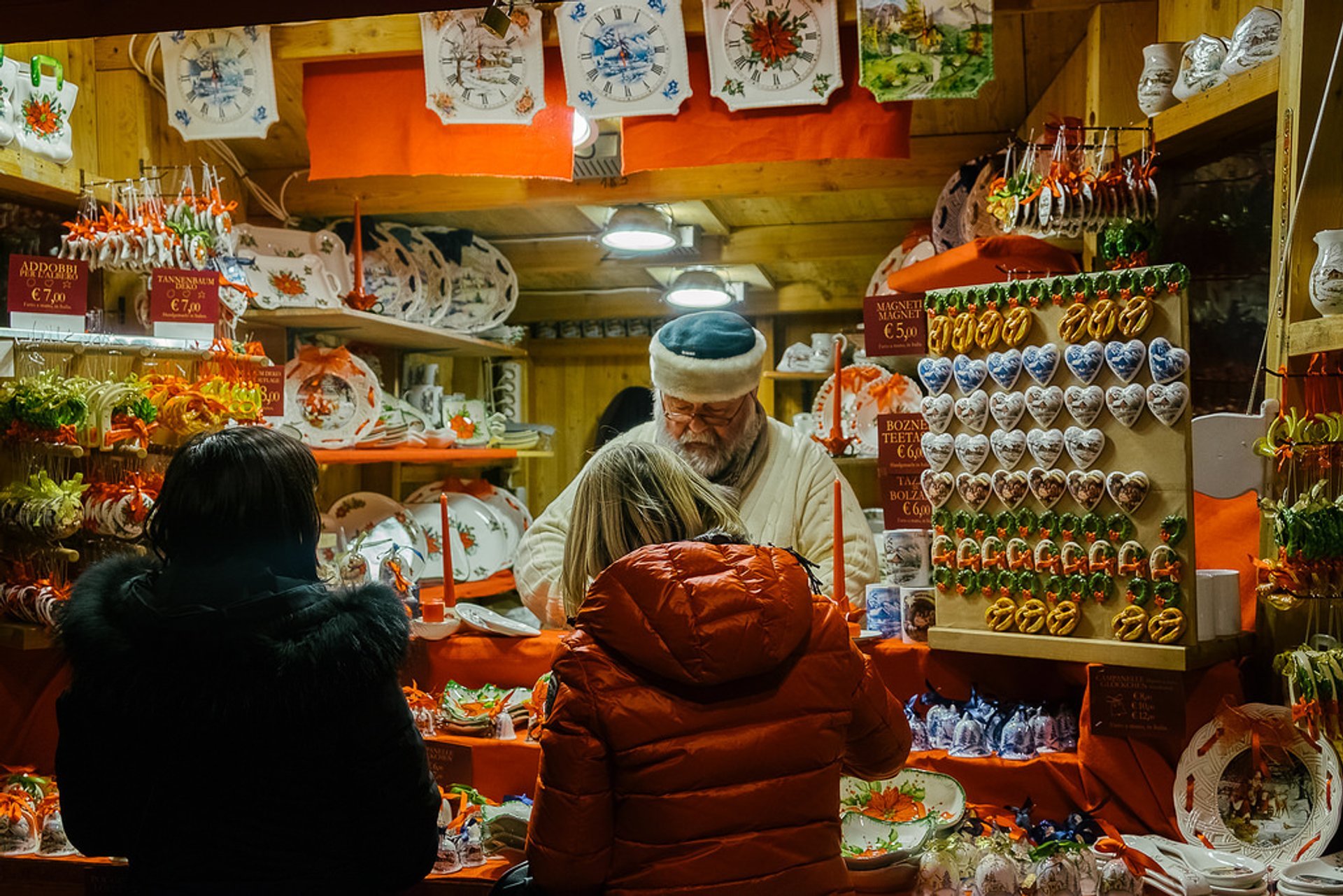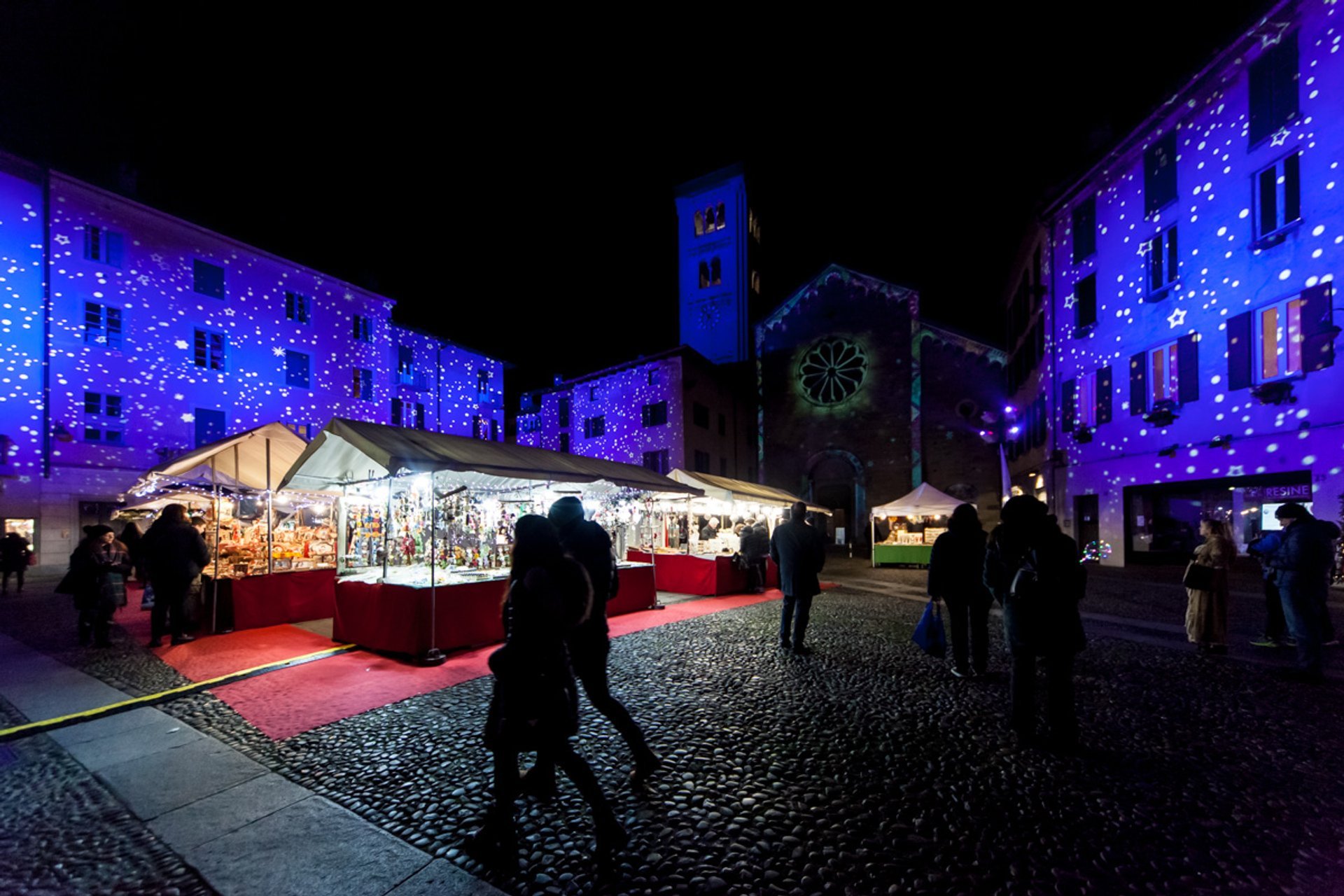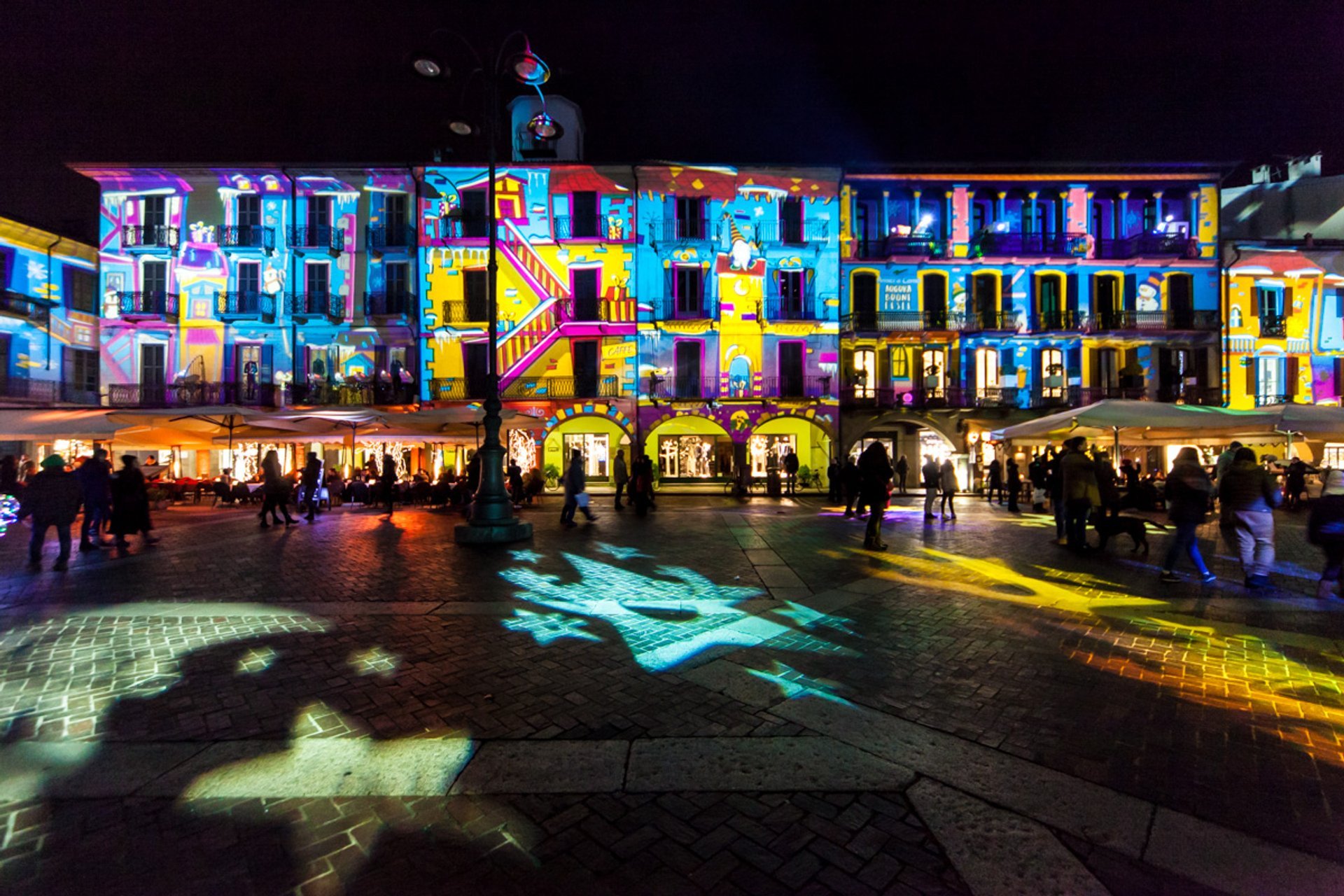 See accommodations nearby
As Christmas gets closer, festive markets pop up all over Italy, offering high-quality gifts, decorations, excellent food, and wine. For many Italian cities, Christmas markets are a new tradition brought from Northern Europe, but some regions offer a more authentic experience. For example, the South Tyrol region next to the Austrian border boasts many historical and established Italian Christmas markets against the backdrop of breathtaking mountains.
Il Villaggio Di Natale Flover in Bussolengo (early November–early January, unconfirmed)
Bussolengo Christmas Village in the province of Verona, known as Il Villaggio Di Natale Flover, is not to be missed. This tradition began in 1996 and the area covers over 7,000 sq m of indoor space. The village impresses with the lavish Christmas decorations, hand-crafted goods, and seasonal foods, the best of which is the Xmas Burger. The most awaited of all events is the dinner with Santa Claus, usually held every Thursday and Friday between late November and mid-December.
Marché Vert Noël in Aosta (November–early January, unconfirmed)
Aosta Valley in northwest Italy, bordering France and Switzerland, hosts one of the most picturesque markets—the Marché Vert Noël. Over 50 chalets offer sweets and pastries from the region, as well as, ideas for unique gifts. The Aosta Christmas Market is also famous for handmade candles and soap, Christmas decorations, ceramics, and antique furniture. There is also clothing made from natural fabrics like wool and felt, the region is also known for its beautiful lace. This market takes place at the archaeological site of the Roman Theatre.
Bolzano Christmas Market (November 24, 2023–January 6, 2024)
The town of Bolzano in Trentino-Alto Adige in South Tyrol, bordering Switzerland and Austria, hosts a Christmas Market famous all over Italy. With the picturesque snow-capped Rosengarten Dolomites surrounding the medieval town, it's hard to imagine a better Christmas destination. Bolzano Christmas Market (Bozner Christkindlmarkt) is brightly decorated with traditional garlands and lights. The scents of pine, roast chestnuts, and spices fill the streets. Held at Piazza Walther, Bolzano Christmas market offers handmade wood and glass gifts, ceramics, and seasonal treats.
Trento Christmas Market (November 18, 2023–January 7, 2024)
Tyrol town of Trento is home to a magical Christmas Market with a cozy and festive atmosphere, unique gifts, and traditional foods. About 100 wooden chalets cover two medieval squares: Piazza Fiera and Piazza Cesare Battisti. Local craftsmanship will show their best products and gastronomy. Try delicious local specialties such as treccia mochèna pastry, polenta brustolada, canederli, and parampampoli.
Pordenone Christmas Market (December–early January, unconfirmed)
The town of Pordenone in the Friuli-Venezia Giulia region features a large Christmas market with concerts, shows, and games during the whole season. Check out the life-size nativity scene with hand-carved wooden statues and other attractions on Piazza XX Settembre and Corso Garibaldi in Pordenone.
Città dei Balocchi in Como (December–early January, unconfirmed)
Another place to check out during the Christmas season is Como's Città dei Balocchi (City of Toys) from late November until early January. For over a month the city transforms into a fabulous nativity town entertaining both kids and adults. Check out the Como Magic Light Festival, Christmas Market in Cavour Square and Plinio Street, Santa Claus' Post Office, and, of course, the ice-skating rink. The main festivities traditionally begin on Christmas Eve with the arrival of Santa Claus in Piazza del Duomo. The last celebration takes place on Epiphany Day again in Piazza del Duomo when a mythical old lady Befana descends from a rooftop.
Other Christmas markets in Italy
Other famous Italian Christmas markets run in major cities like Turin, Milan, Florence, and Verona. Florence Christmas market is centered around Piazza Santa Croce with a strong feel of German traditions. Christmas markets (Mercatini di Natale) in Milan are scattered across the city and offer a great programme full of entertainment and Chrismas shopping.
For the latest updates, please check with the official websites (see External Resources below.) Also, take a look at the map suggesting the best accommodations nearby.
Find hotels and airbnbs near Christmas Markets (Map)