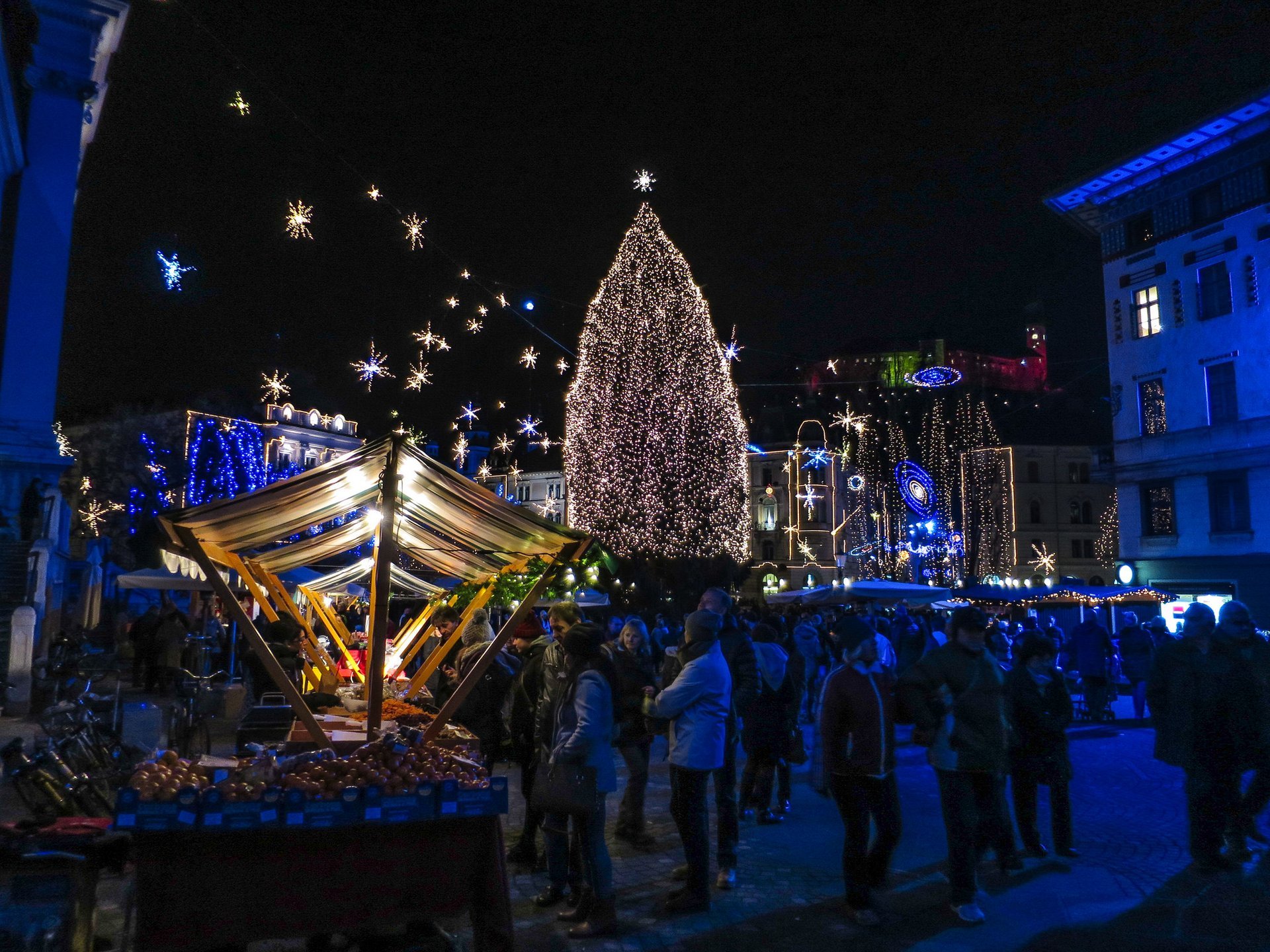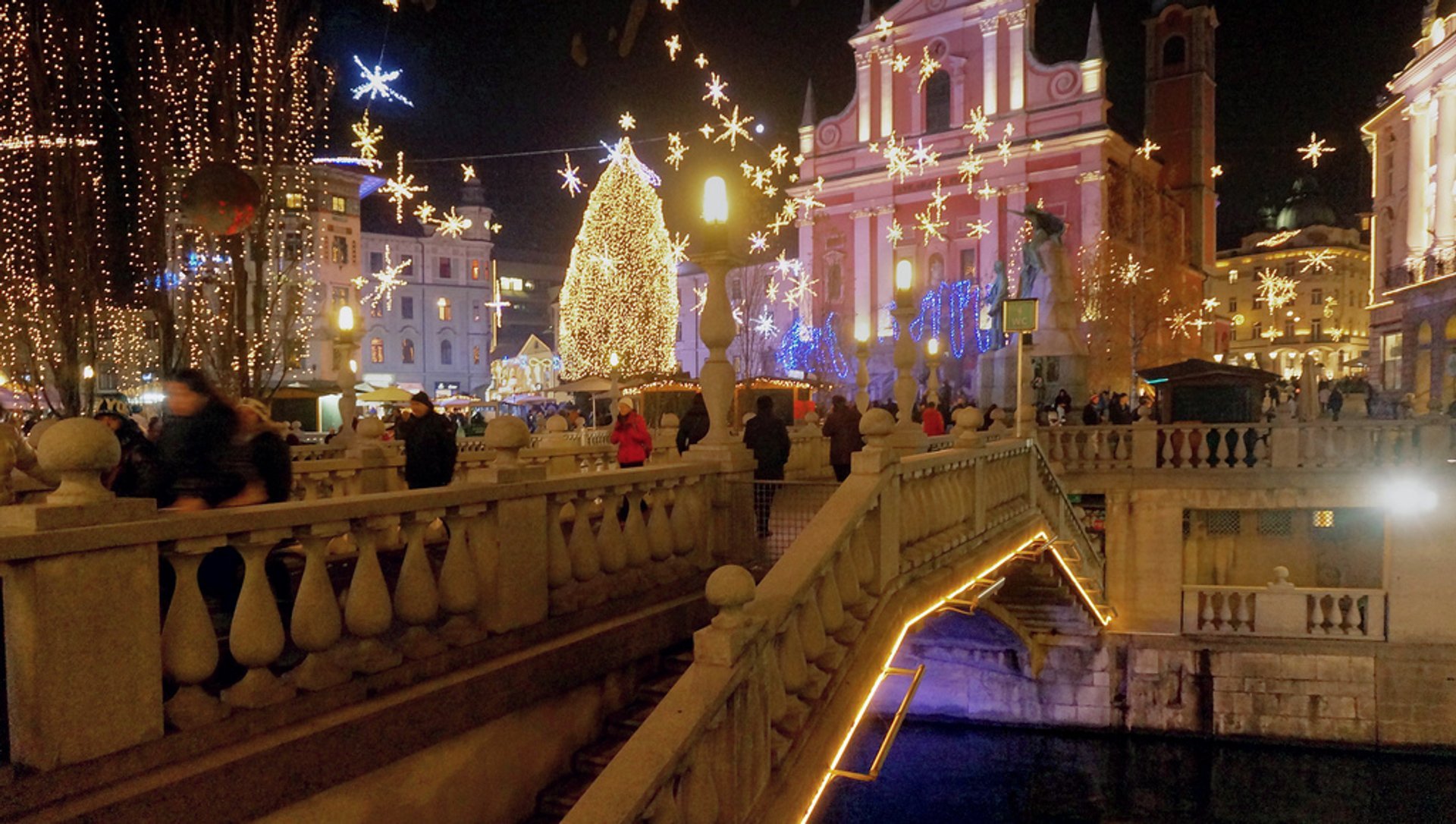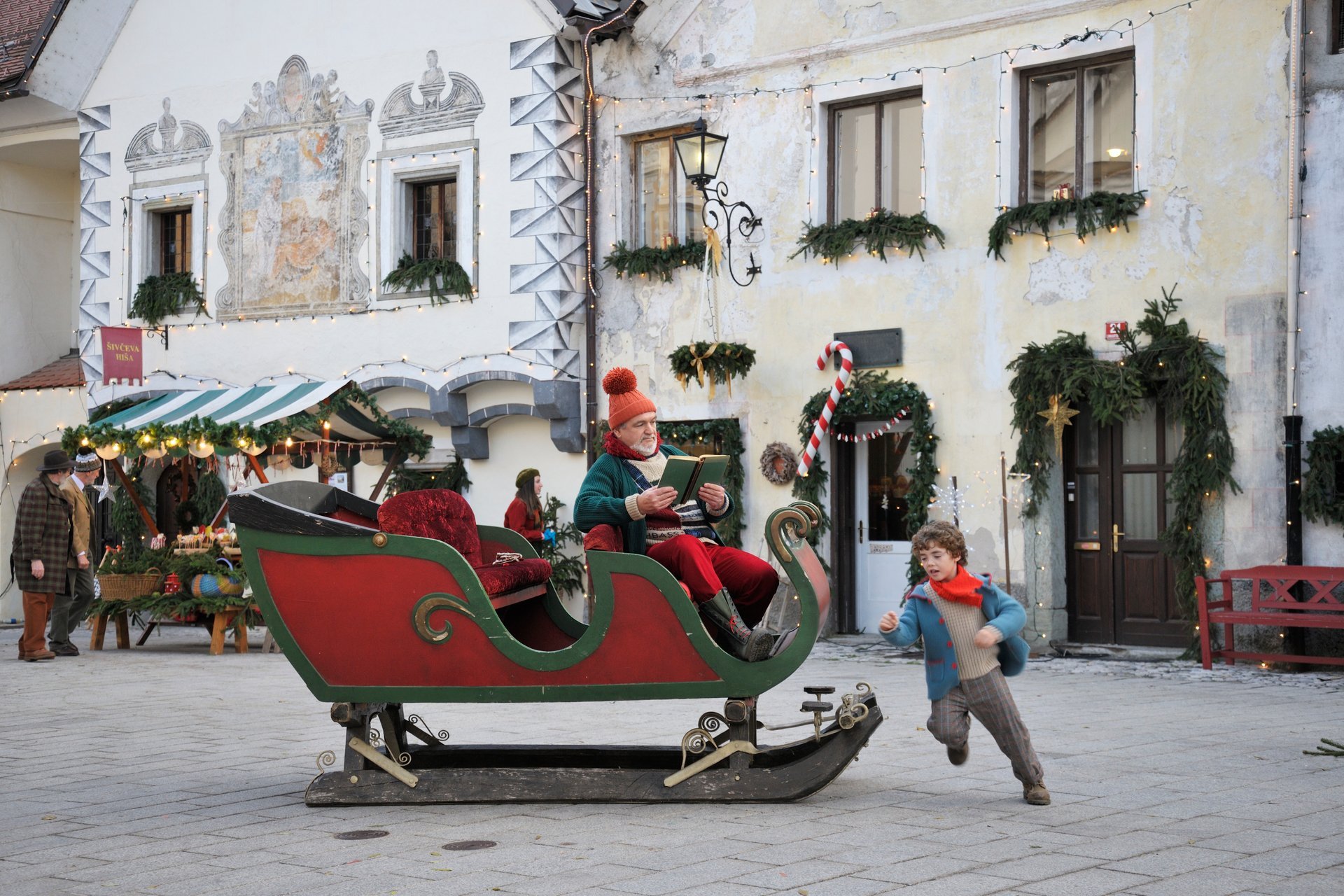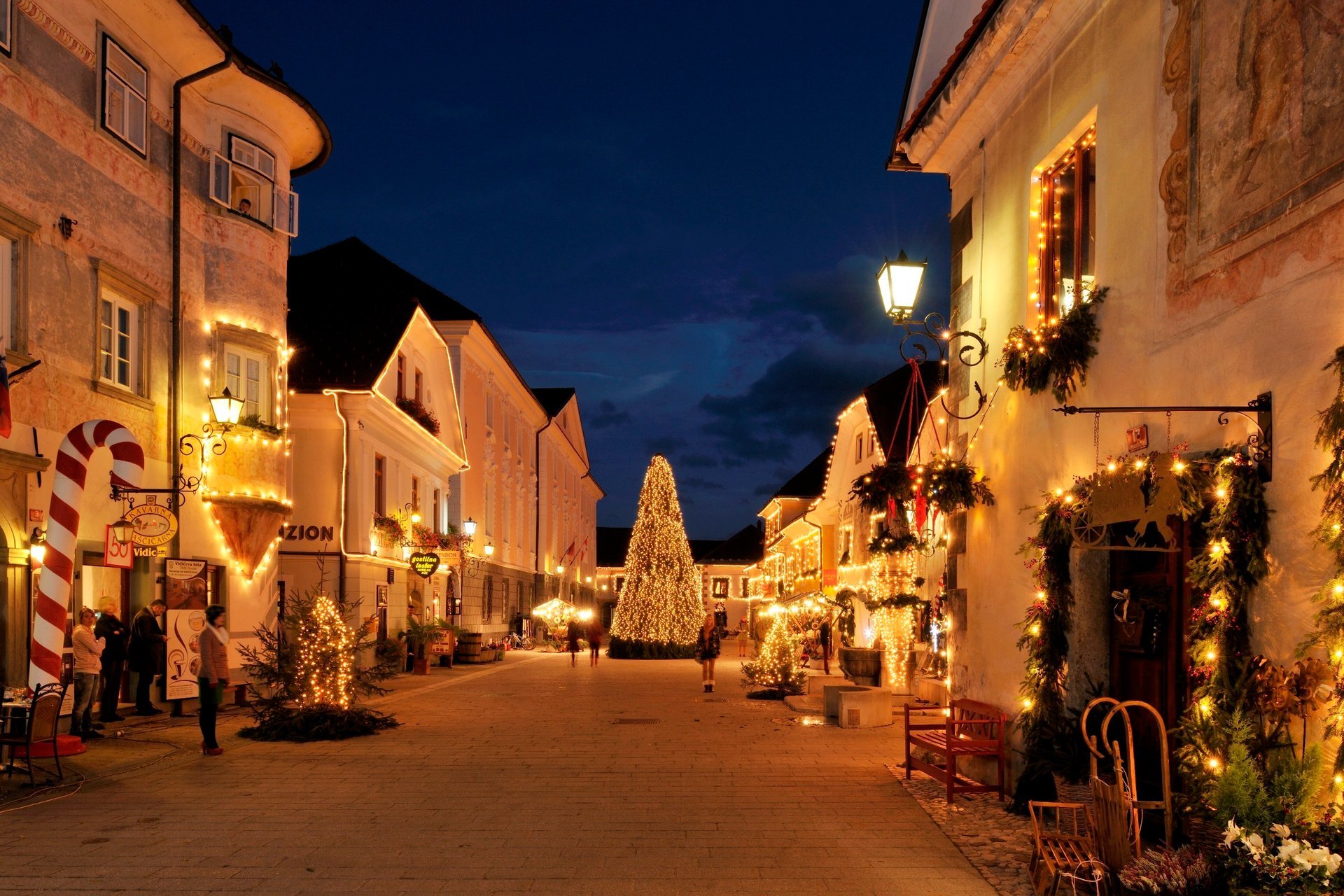 Ljubljana Christmas Market
See accommodations nearby
In the first days of December the whole of Slovenia dresses up and starts the preparation to welcome the upcoming holidays.
In every city and town there's a Christmas market filled with ginger cookies, mulled wine, the warm scent of cinnamon, and ice skating rinks. In some cities such markets are open only during weekends, some are open all the time.
Ljubljana Christmas Markets (December 1–January 2, unconfirmed)
The biggest market is, of course, held in Ljubljana on Prešeren Square, where you can enjoy all the festive beauty in the heart of the capital's Old Town. It is called Straw Christmas Crib at Gallus Embankment and is a part of the Festive December in Ljubljana celebrations. There are other areas across the city to enjoy mulled wine and local foods and shop for Christmas gifts, namely Breg, Cankarjevo, Gallusovo in Petkovškovo nabrežje, Congress Square (Kongresni trg), and Prešeren Square (Prešernov trg). You can find all sorts of souvenirs from fashion accessories, headwear, scarves, and gloves to culinary delights like desserts, honey, and locally produced alcohol. The Christmas markets in Ljubljana are accompanied by a rich program of events held daily in the central streets and squares throughout December. The market is open daily from 10 am to 10 pm (on weekends, from 10 am to 11 pm).
Radovljica Festive December (December 1-31, 2023)
Another atmospheric market is held in Radovljica, where the center of the city turns into a true wonderland filled with all kinds of activities for both children and adults. Festivities start with the festive light switch-on in the beginning of December. On that day, you may stroll through St. Nicholas fair in the afternoon and after dusk enjoy delicious food at one of the local restaurants participating in the Month of Taste Radoljica.
Later in Decembe, Radovljica hosts the festive programme with a variety of events for kids, families, and those seeking some local charm of the old towns combined with concerts and great local food. Throughout the ten-day festive season, visitors can enjoy Christmas market, concerts, Taste Radol'ca street food, workshops for children, and street performances of Ana Mraz Festival.
Other Christmas events in Slovenia
There are lots of other Christmas celebrations and markets across the country. Festive December in Maribor, Christmas market in Celje, winter wonderland on Lake Bled... Wherever you go, you will have a truly magical winter experience. So have 'vesel božič' which means Merry Christmas in Slovenian.
Find hotels and airbnbs near Christmas Markets (Map)