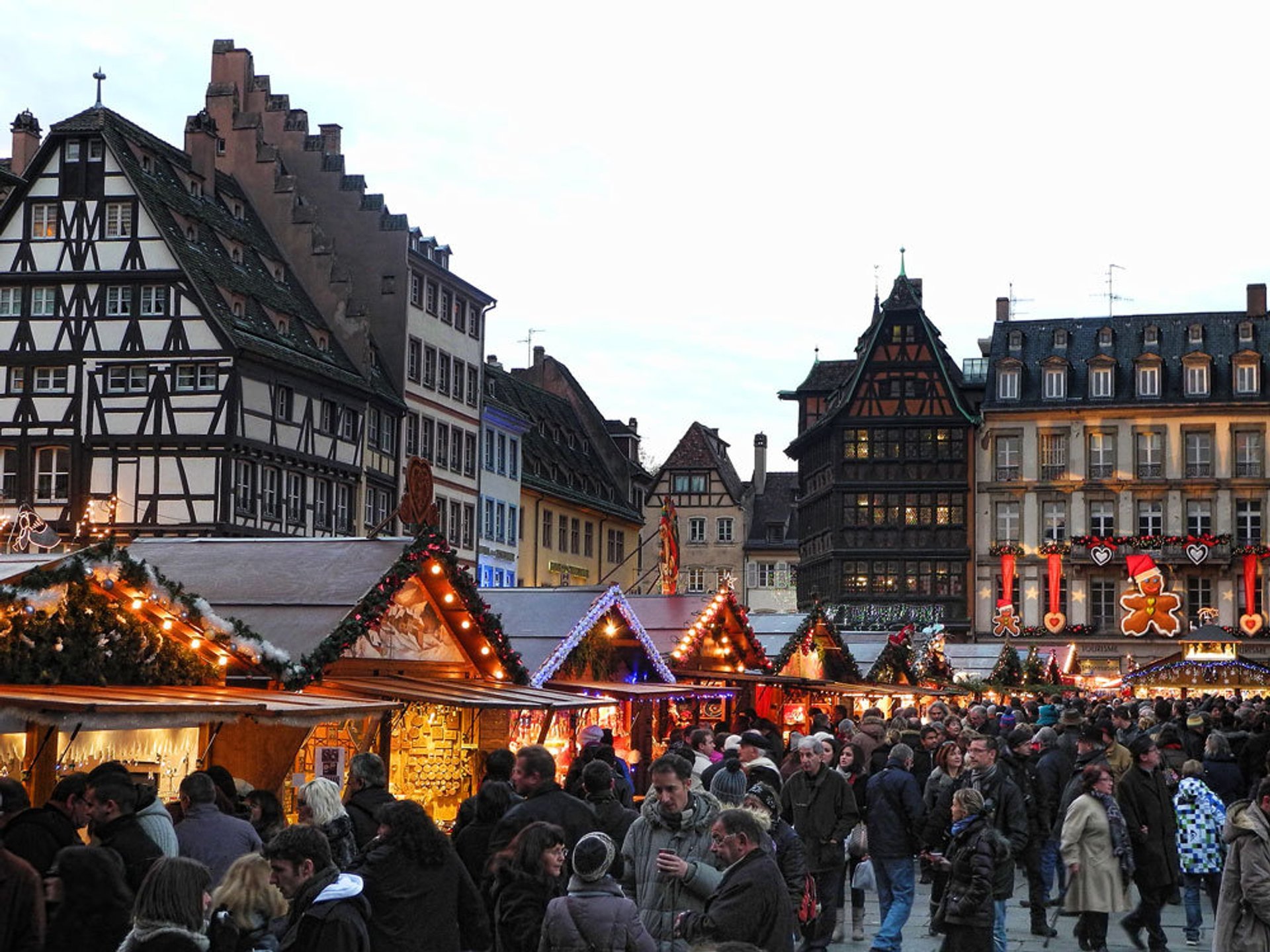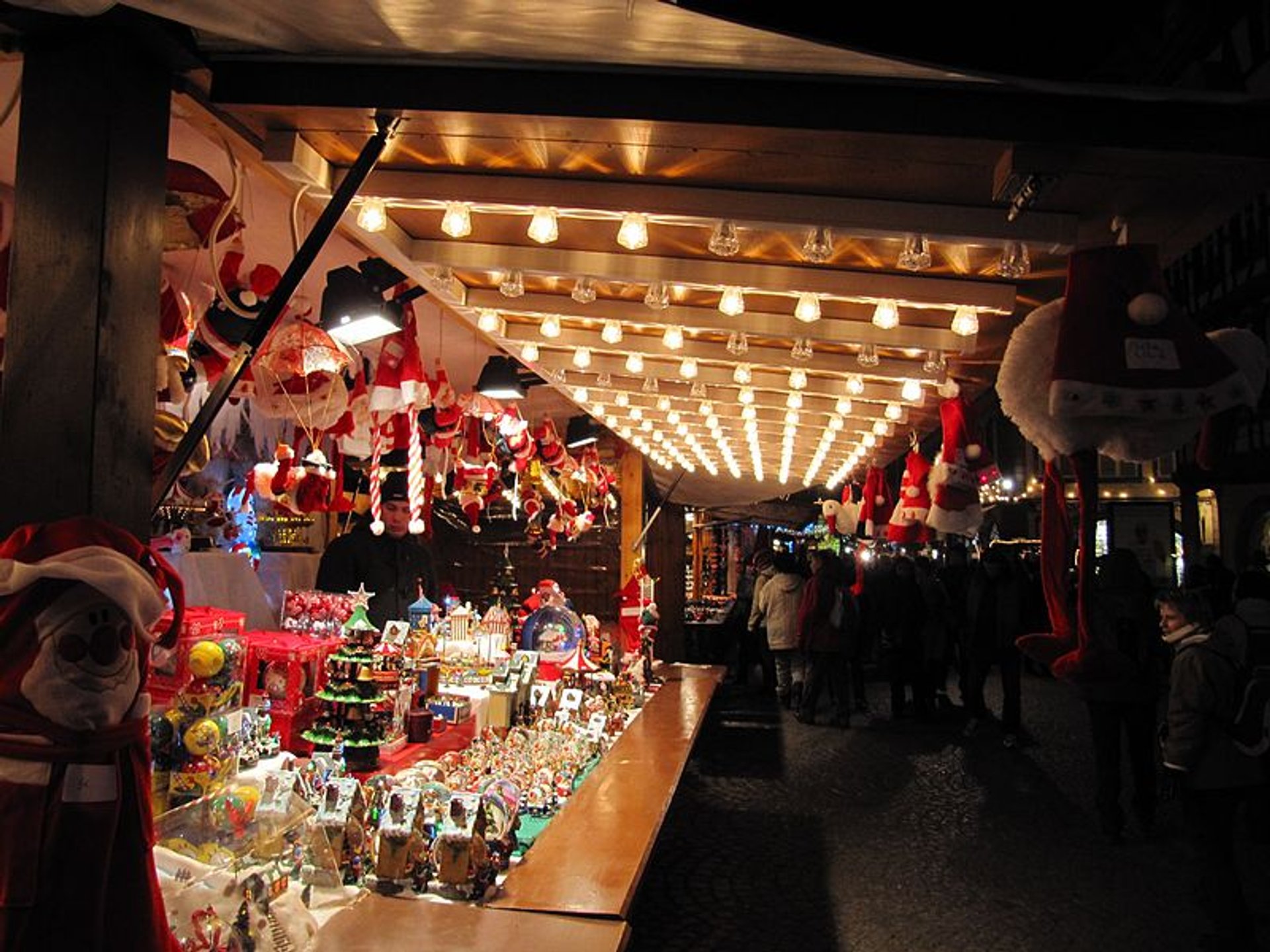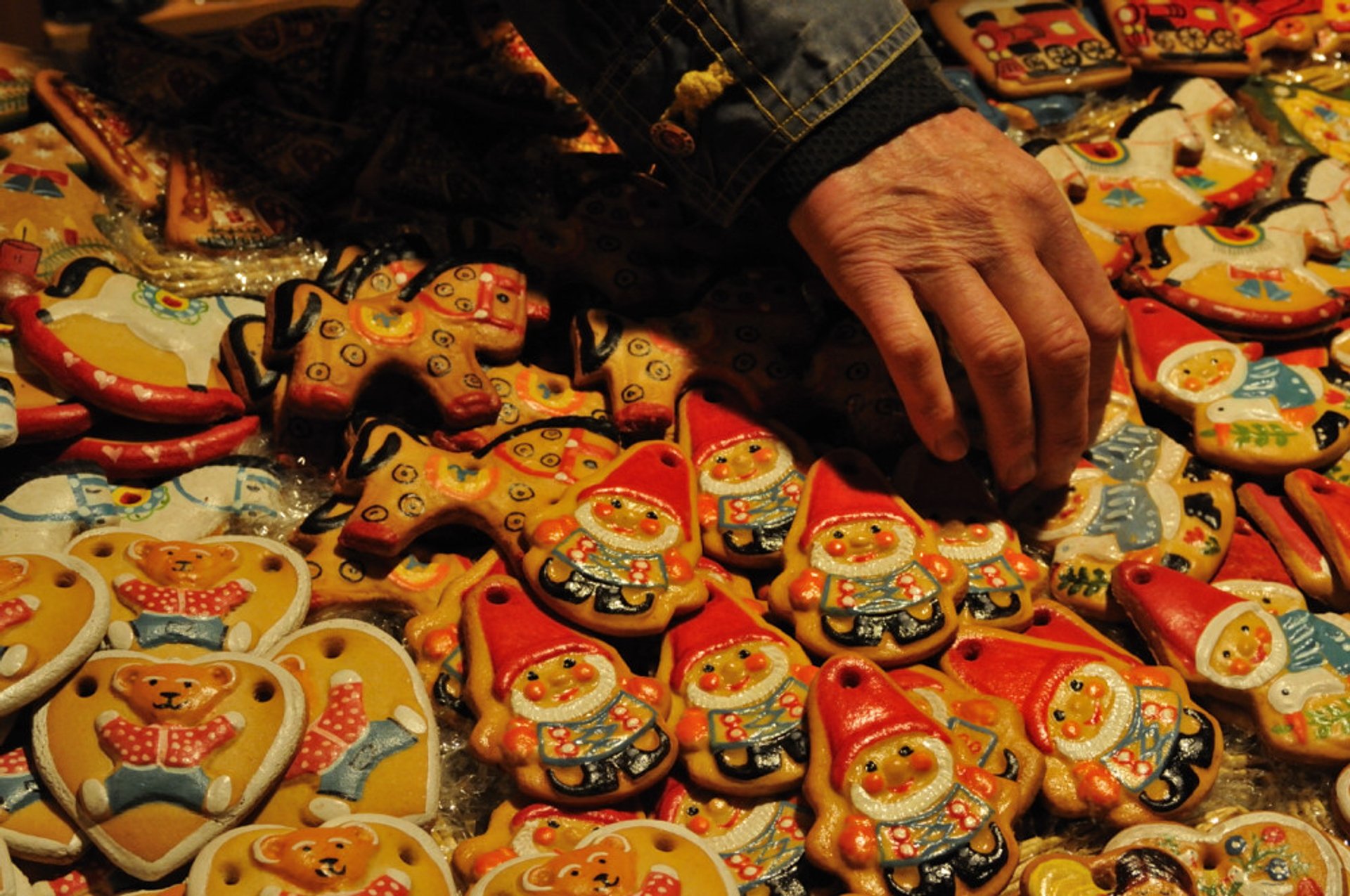 Christmas Market Strasbourg
See accommodations nearby
Located on the border with Germany, Strasbourg looks extra charming thanks to its twisting streets and magnificent Gothic architecture. But the best time to enjoy the city is during the holiday season, for Strasbourg Christmas markets create lasting memories. The holiday fairs operate from late November and throughout the whole month of December. Usually, the markets are closed on December 25.
Place Broglie Christkindelsmärik
The main and largest Christmas market in Strasbourg is Christkindelsmärik on Place Broglie. It's France's oldest holiday fair as it has been held here since 1570, when Alsace switched to Protestantism. Today, the market features over a hundred wooden chalets, selling handmade souvenirs, festive ornaments, pottery, glass jewellery, and other lovely nick-nacks. Christkindelsmärik also boasts the greatest diversity of seasonal goodies.
Other Chrtistmas markets across Strasbourg
In 1992, Strasbourg Christmas market grew to 300 stalls that spread to different squares across the city. Alternatively, you can also do holiday shopping at Place de la Cathédrale, Place de la Grande Boucherie, Place du Château, Place du Marché-aux-Poissons, and near the Palais Rohan. In addition to traditional Christmas trees, nativity scenes, and illuminations, these markets offer a true family atmosphere and a kind of fairytale ambiance.
Christmas in Strasbourg
The residents of Strasbourg stick to their traditions. Families come together already in late November to bake bredele cakes, which are #1 Christmas treat, enjoyed best with mulled wine. Everyone puts up their Christmas trees, make nativity scenes, and some people also make their own Advent wreath. Yet, the favorite part of Christmas in Strasbourg must its bustling holiday fairs and vibrant Christmas decor.
For more details on holiday markets and the latest announcements, go to External Resources and visit the official website or Facebook of Christmas in Strasbourg. Also, take care about your stay in advance—all nearby accommodations are presented on the map below.
Find hotels and airbnbs near Christmas Market in Strasbourg (Map)